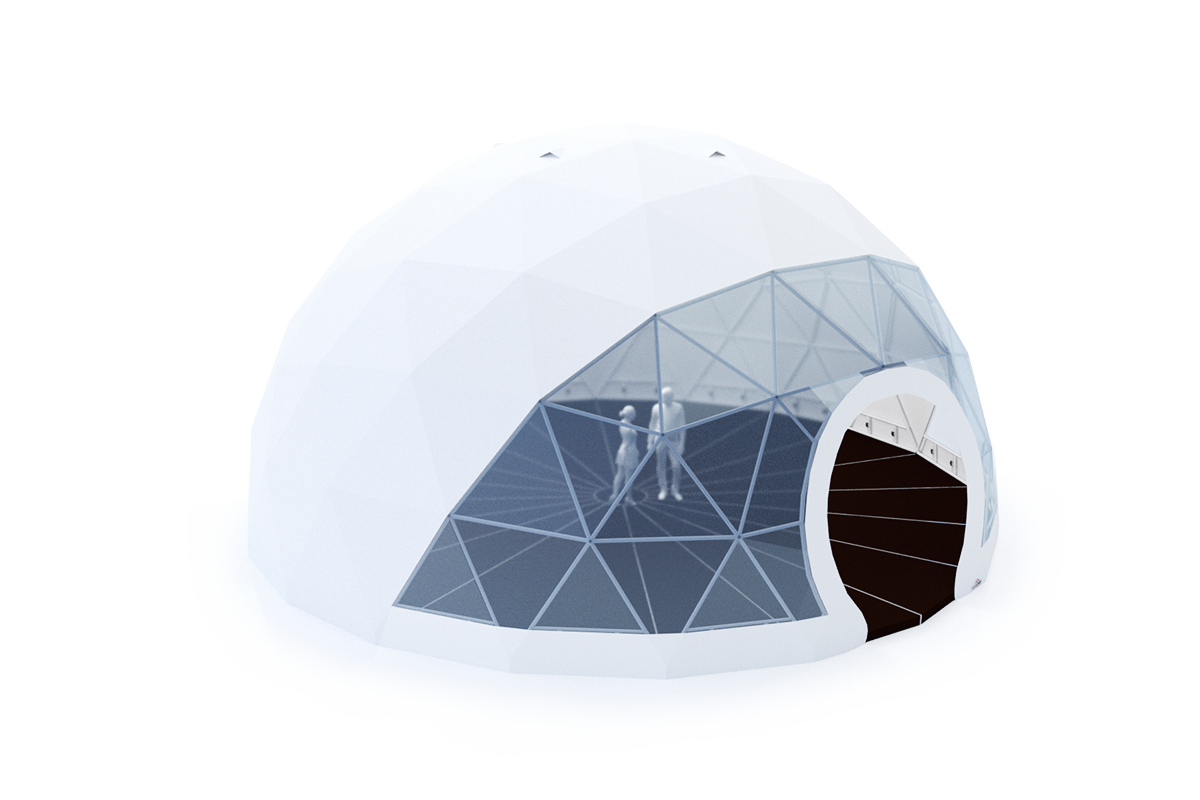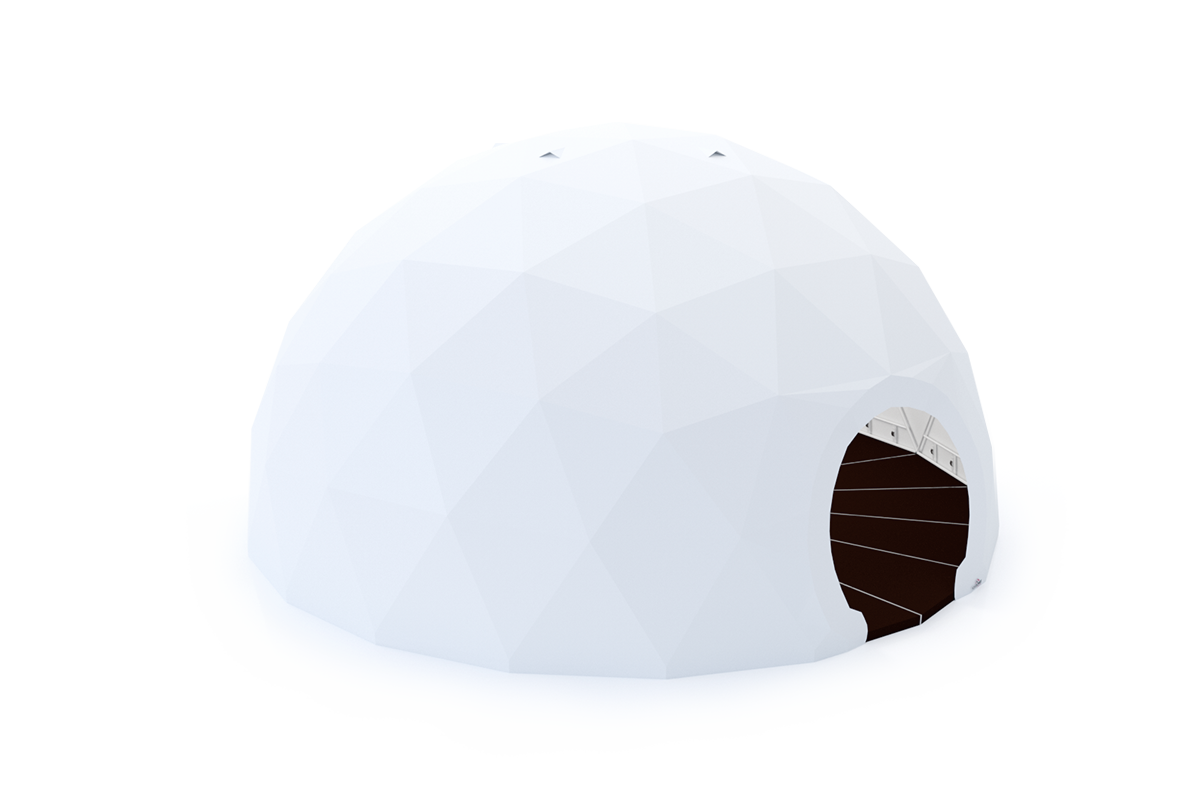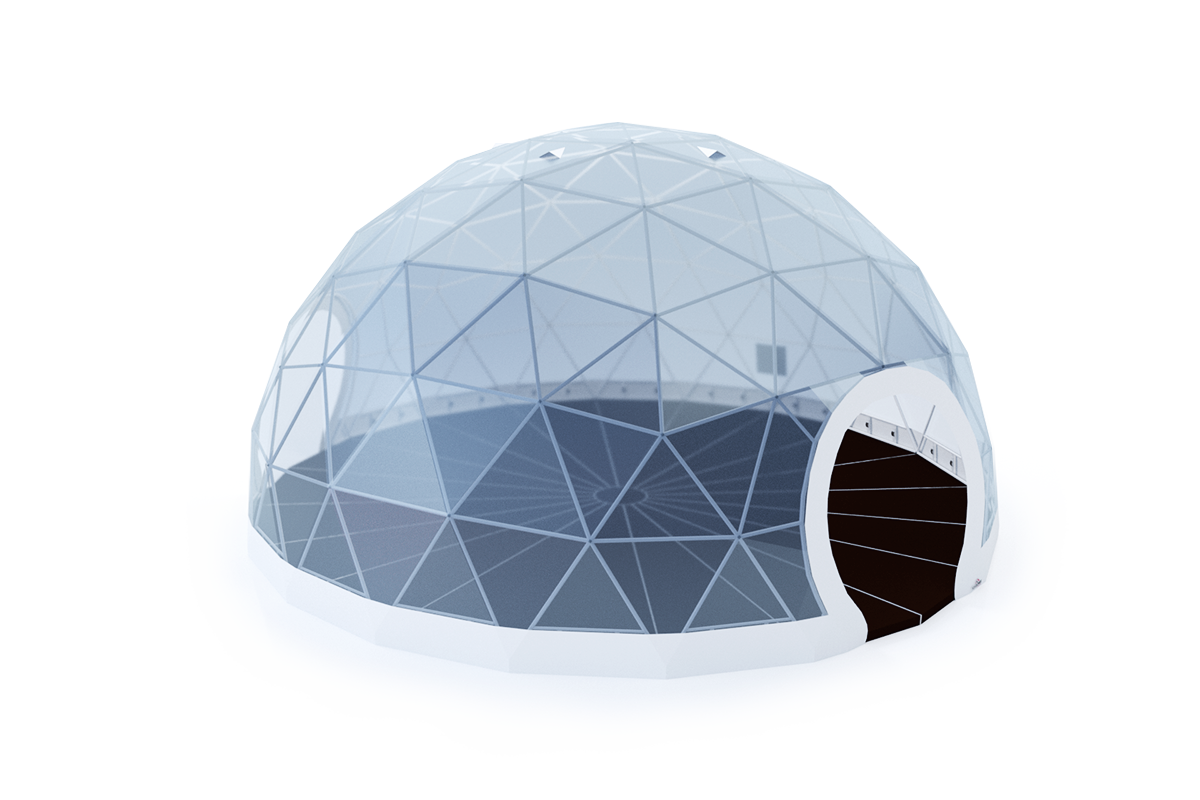 Multiple entrance options
Rental and purchase option
Suitable for temporary,
semi-permanent and
permanent use
The Polidome 110 geodome tent can play a big part in any important event. Regardless of the weather, it keeps participants dry during a heavy rain and provides shade and adequate ventilation on a hot, sunny day. When people see a P110 event tent, they know something important and prestigious is about to take place… The P110 is a popular choice for wedding events, trade fairs and other outdoor events hosting 50 or more attendees. If you need a party space for your event, first consider the area where the structure will be erected.
For example, a dome tent without a heavy duty floor will be cost much less and be set up quicker than the one with such a floor. It's also important to consider the distance of the event from the rental company, as cost typically increases with distance.
The Polidome 110 Geodome can also serve as:
All of our Geodomes have UV resistant, easy-to-clean cover shells. The high quality PVC has been developed for heavy-duty commercial use and is resistant not only to UV radiation, but to oil, bacteria and mildew. This ensures that your Geodome will look great, show after show, year after year…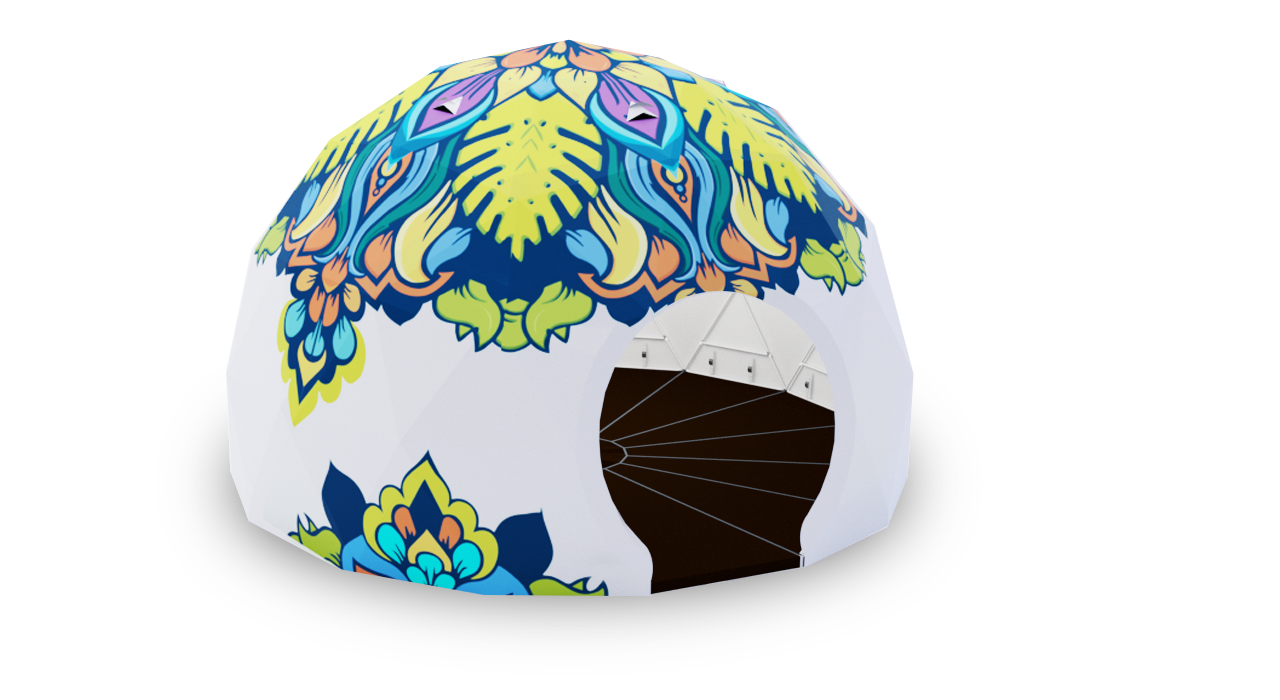 Eye-catching branding
We collaborate with the best branding artists.
Choose your option
We believe that every project is different. That's why we offer both purchase and rentals of our beautiful geodesic structures, to cover all your needs.
Sales
We will design your individual geodesic structure tailored to your needs or you can choose the one you need from the range of our verified basic models.
Basic model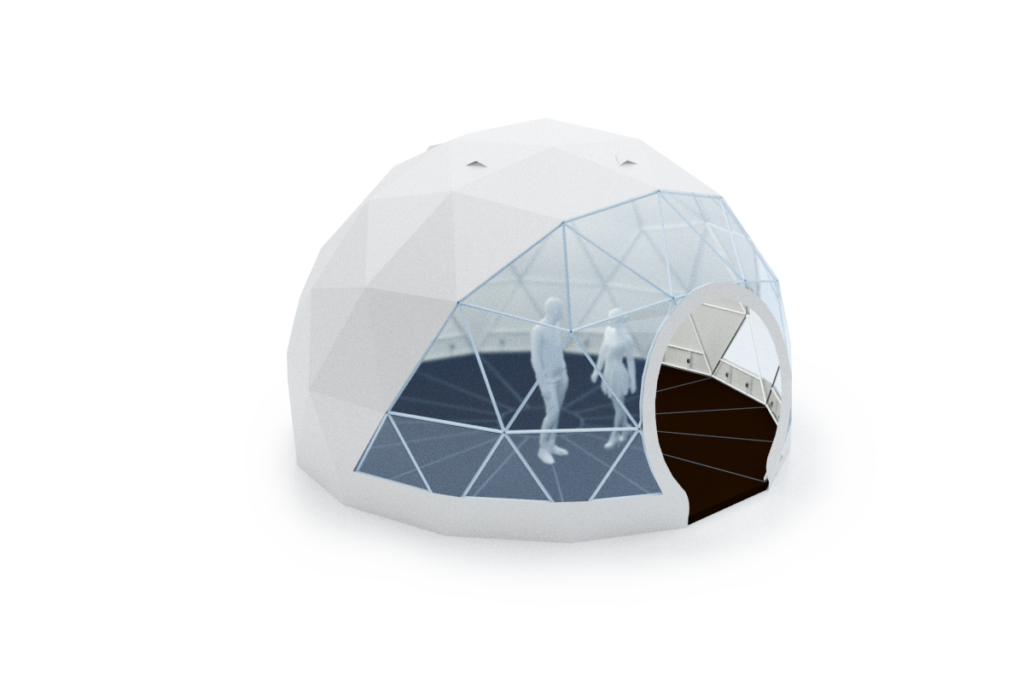 Additional equipment
These options can be added to your Geodome to increase visibility and comfort of the dome. Our experienced and professional team will be happy to advice you the right solution for your needs.
Rental
Renting a tent from Polidomes company is the best indoor-outdoor solutions for any occasion. Our professional team will take care of a perfect dome shelter, no matter where you need it, so you can focus on what matters most.
Basic option
Basic option includes the most important tent elements that provide you with the elegant geodesic dome shelter.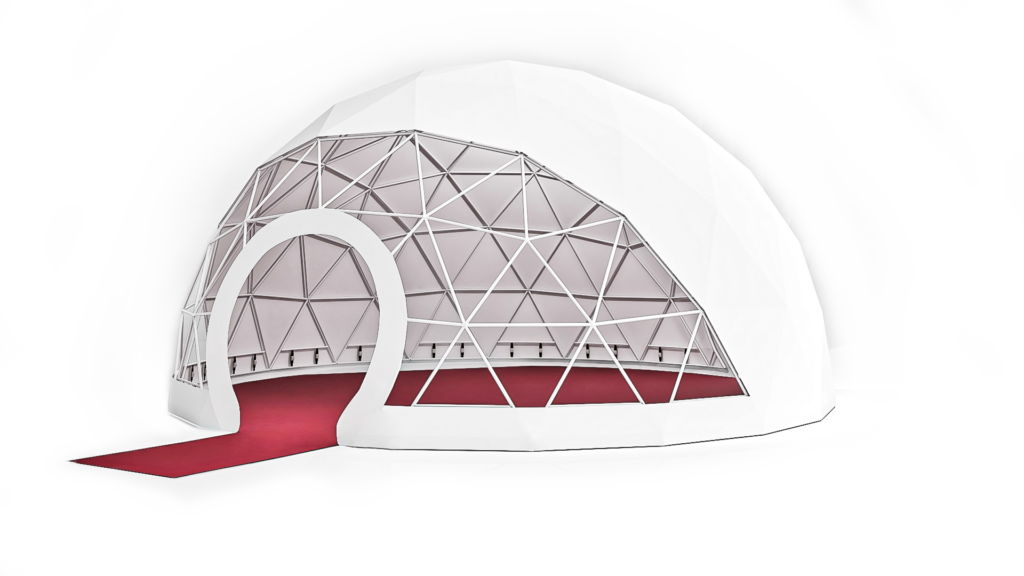 Premium option
Includes the basic option elements as well as all the following extra accessories available at no extra charge (if required):