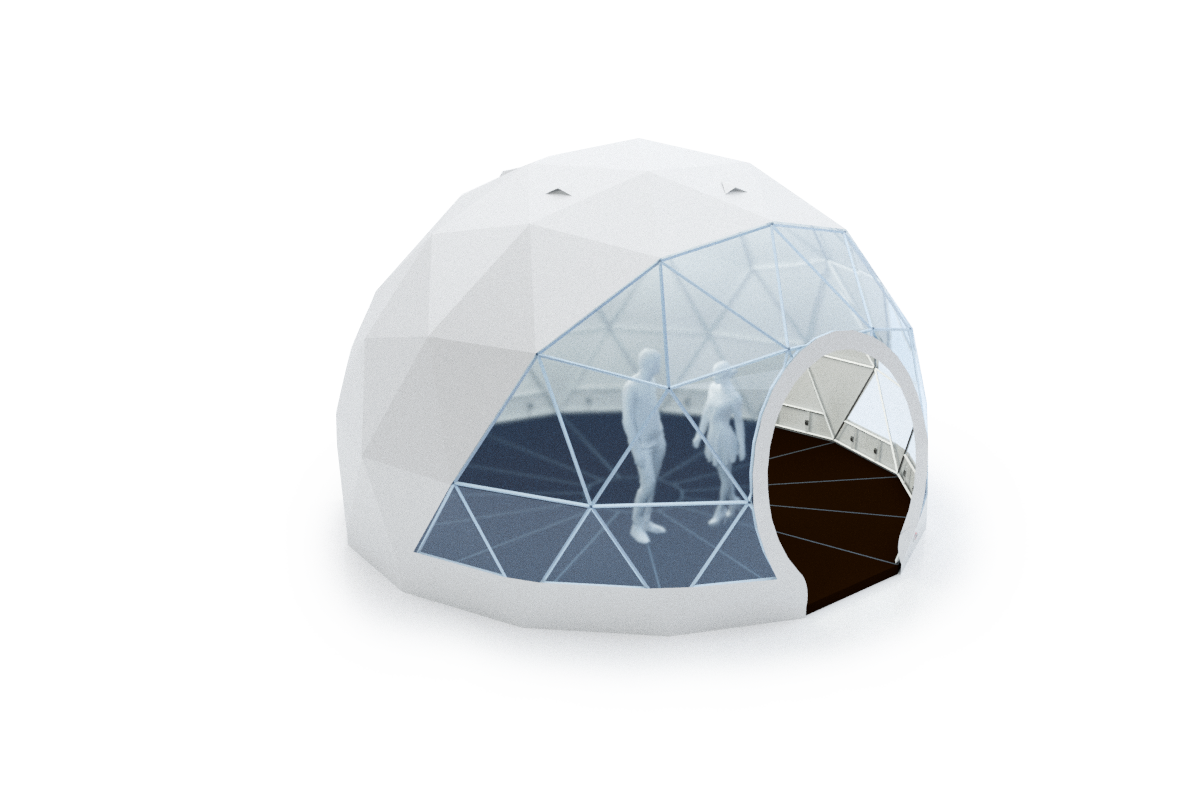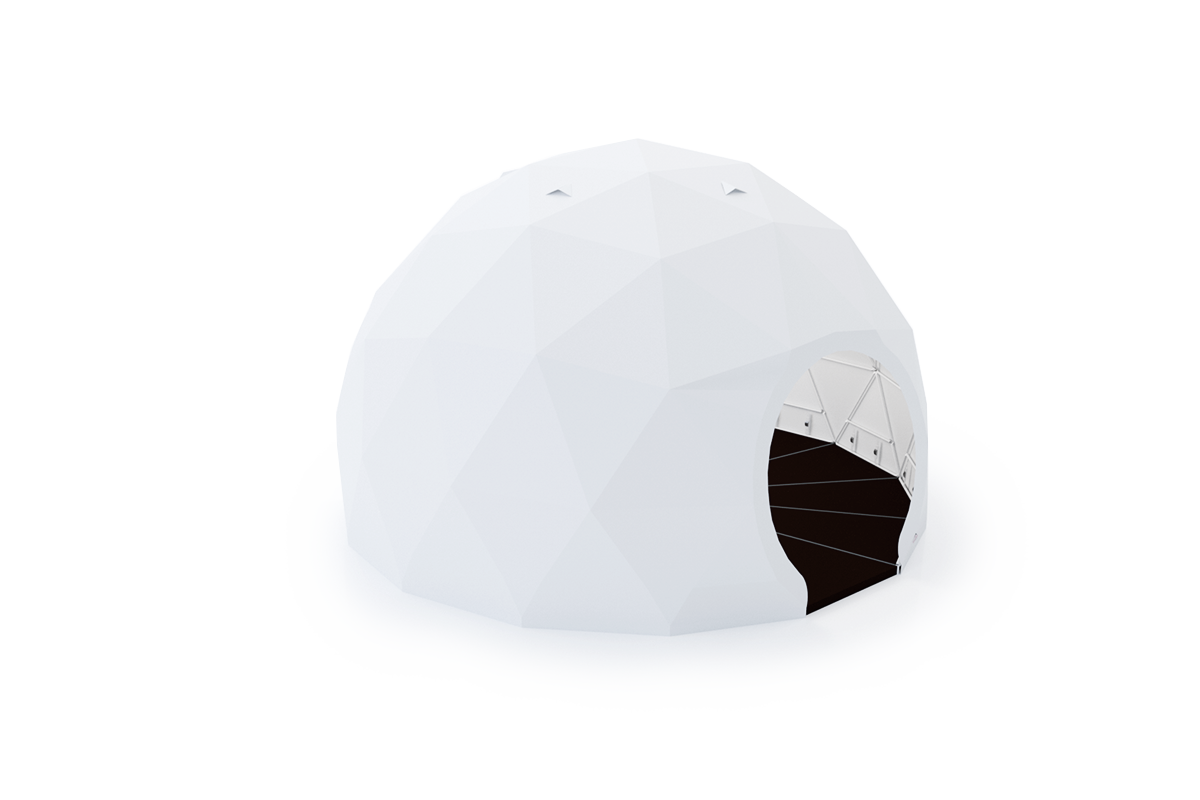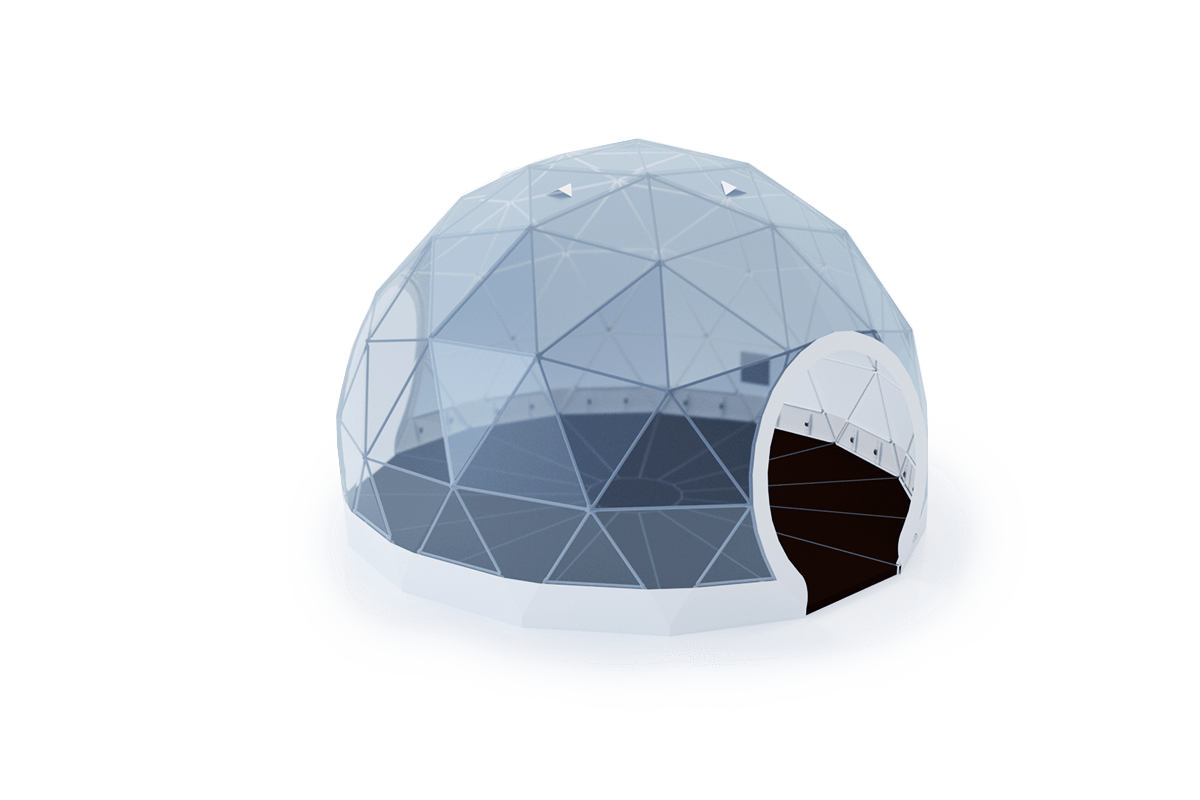 Multiple entrance options
Rental and purchase option
Suitable for temporary,
semi-permanent and
permanent use
Hosting a temporary, safe venue for an outdoor event can always be a problem without the certainty of good weather. Any successful event planner knows that comfortable guests are happy guests. A geodesic dome tent is a unique, mobile structure which can be assembled quickly and will provide adequate protection and impress everyone regardless of the weather. During daytime, the dome is illuminated with natural lighting which creates an atmosphere of being close to nature in a comfortable environment. At night, enjoy looking up at the stars through the skylight, and in the mornings, enjoy the view through the transparent front. The spherical shape, with its perfectly fitting, heavy-duty cover, creates an outstanding portable, eco-friendly space. Thanks to its compact size (1.5m x 1.0m x 0.8m), when disassembled it fits on a standard Euro pallet, which makes the Polidome 30 dome easy to pack and relocate. This size event tent is multi-functional and among others can be used as:
This small dome can easily be set up in a short amount of time (less than 4 hours) with only a ladder, a wrench and a couple of helpers. This versatile dome can be used as a glamping tent, party space, VIP lounge, trade booth and be easily set up indoors or outdoors.
Polidomes Geodomes are flexible and modular and come with an extensive range of equipment options. With a matching tunnel, the Polidome 30 can easily be connected to other Polidomes Geodome structures. The dome is ideally suited to promote your brand at fairs and exhibitions. A branded dome can be a superb marketing tool and major part of your brand identity. Let everyone know who you are and what you do! For all sizes of Geodomes, we offer: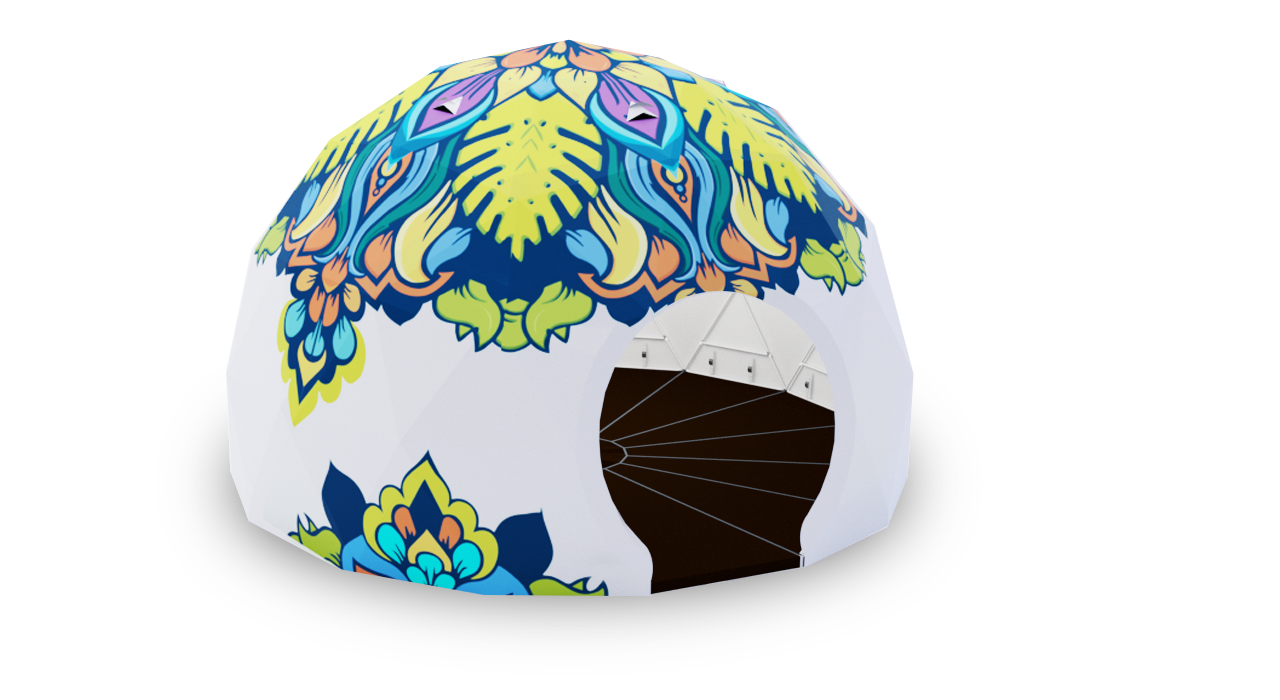 Eye-catching branding
We collaborate with the best branding artists.
Choose your option
We believe that every project is different. That's why we offer both purchase and rentals of our beautiful geodesic structures, to cover all your needs.
Sales
We will design your individual geodesic structure tailored to your needs or you can choose the one you need from the range of our verified basic models.
Basic model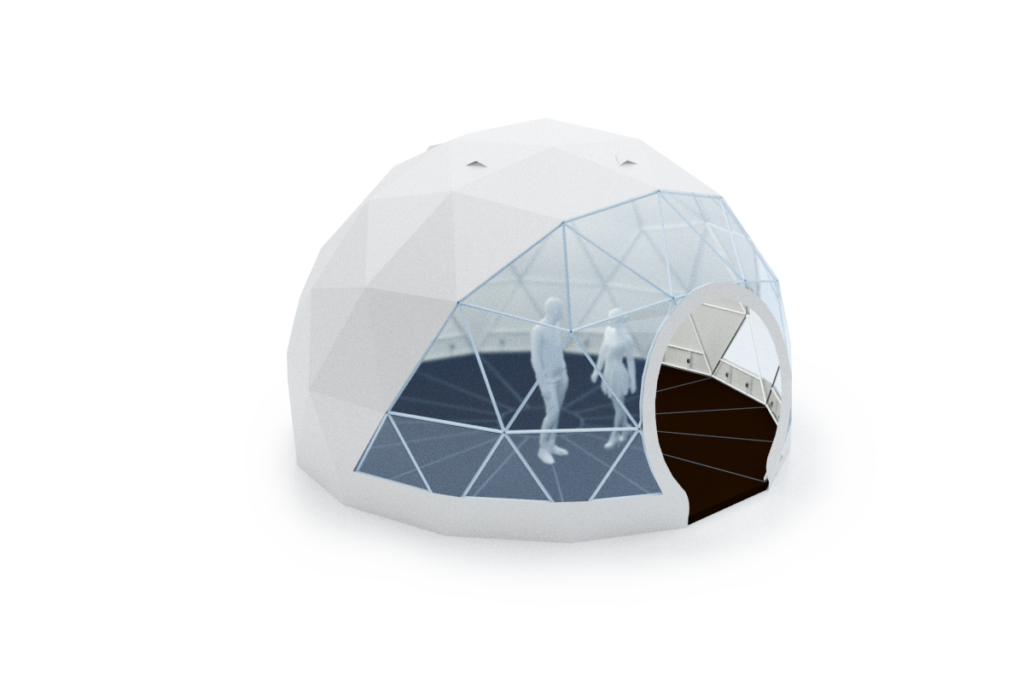 Additional equipment
These options can be added to your Geodome to increase visibility and comfort of the dome. Our experienced and professional team will be happy to advice you the right solution for your needs.
Rental
Renting a tent from Polidomes company is the best indoor-outdoor solutions for any occasion. Our professional team will take care of a perfect dome shelter, no matter where you need it, so you can focus on what matters most.
Basic option
Basic option includes the most important tent elements that provide you with the elegant geodesic dome shelter.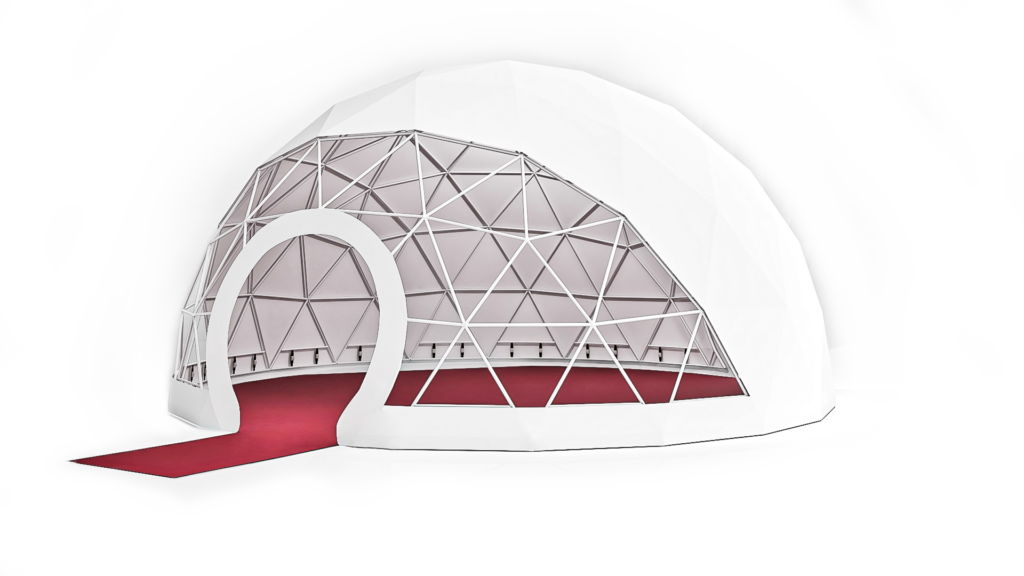 Premium option
Includes the basic option elements as well as all the following extra accessories available at no extra charge (if required):