Why Polidomes LAB is all you need
We provide tailor-made spherical and projection constructions that are individually designed to make your wildest dreams become reality.
Our LAB is like the SUV of standard offers, it is simply designed to take you much further, to help you arrive at places you never knew were accessible before.
Our custom offers have no limits. Give us a challenge and watch the magic happen. We provide structures that can't be found in a catalogue! Each one is custom designed exclusively for you.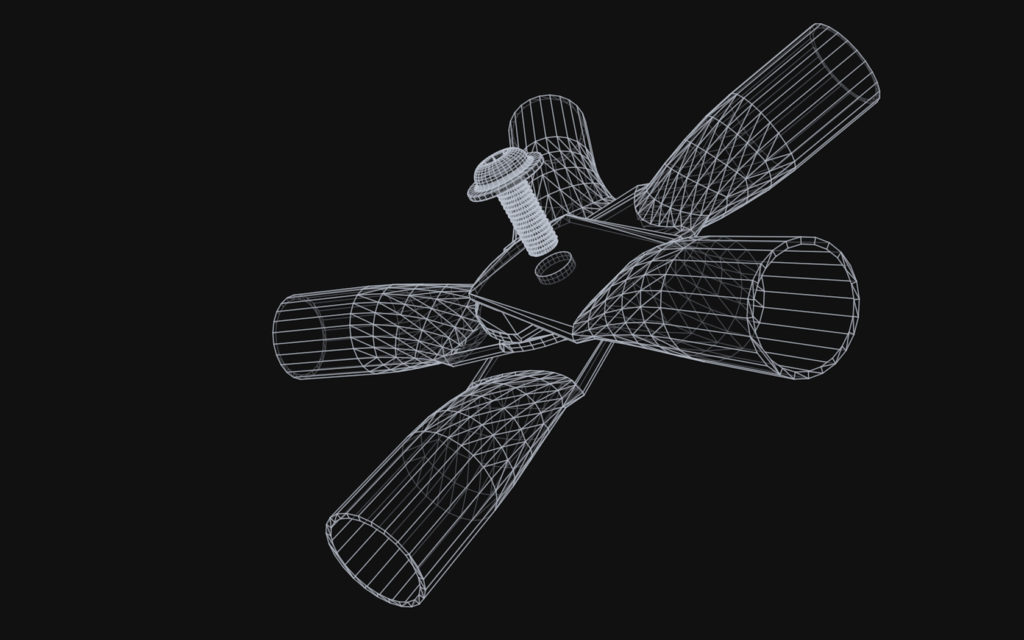 Where high-tech meets creativity at its best
Where high-tech and creativity meet at their best
Are you looking for a unique, spectacular promotion device? Does your project involve difficult terrain or have other constructional obstacles? Are you looking to create something extraordinary and unusual?
Polidomes LAB's team of experts specialize in solving difficult and unusual structural challenges in an ergonomic and cost efficient manner. For the past ten years our company has excelled in modern design and high tech solutions for major companies, organizations and governments worldwide. We believe the impossible is nothing more than an illusion.
We believe that innovation drives us to redefine the sky's limits, and we feel our best when facing complicated challenges! We have the expertise and experience to enclose virtually any space on any surface! Our constructions can cover, span, be dynamically suspended, submerged or conformed to withstand even the utmost extreme conditions. Our carefully chosen and highly qualified staff consists of expert engineers, mathematicians, architects and designers who are ready and enjoy facing the most extreme challenges. Here are a few samples of the many projects we have realized worldwide!
Reinforced submerged
spherical tunnels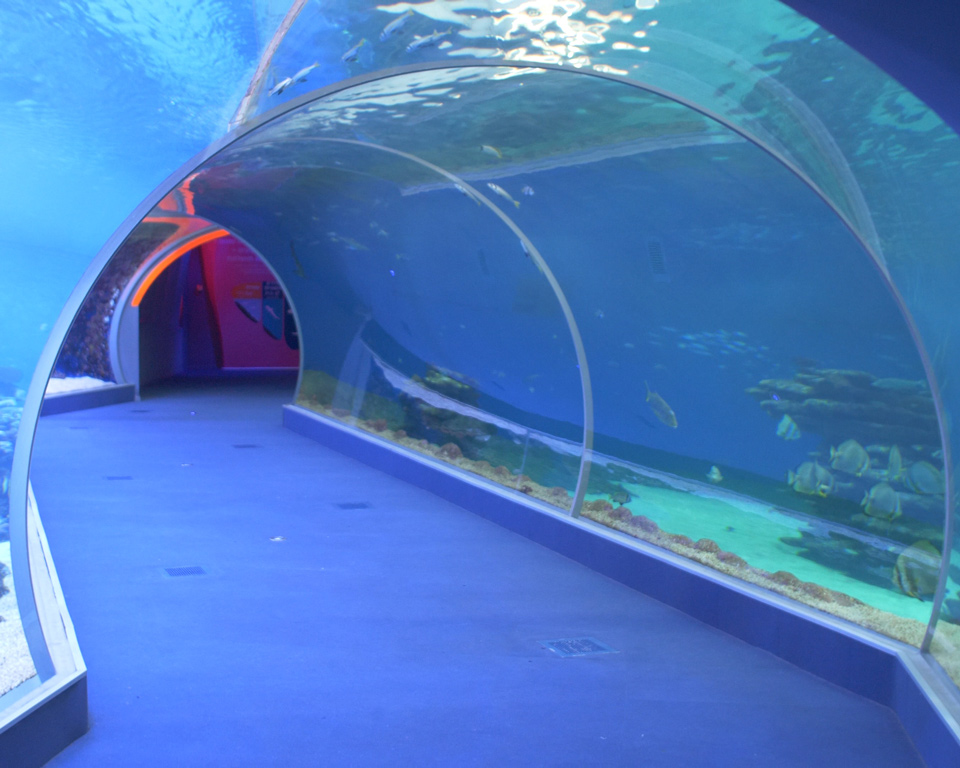 Suspended interior spherical constructions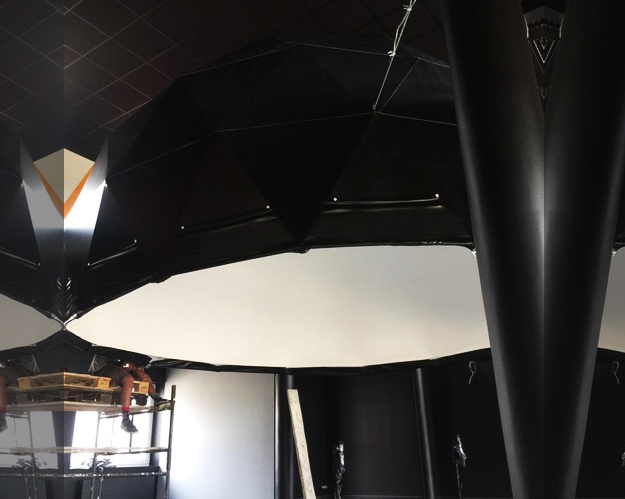 Custom and creative spherical awning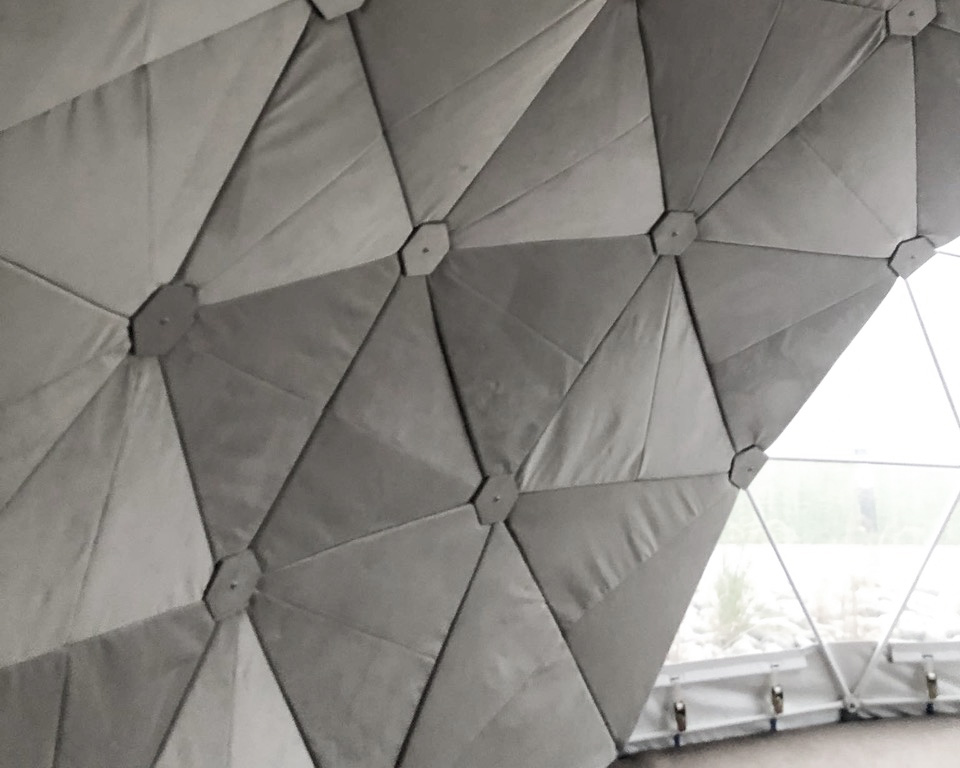 Solutions for custom-shaped locations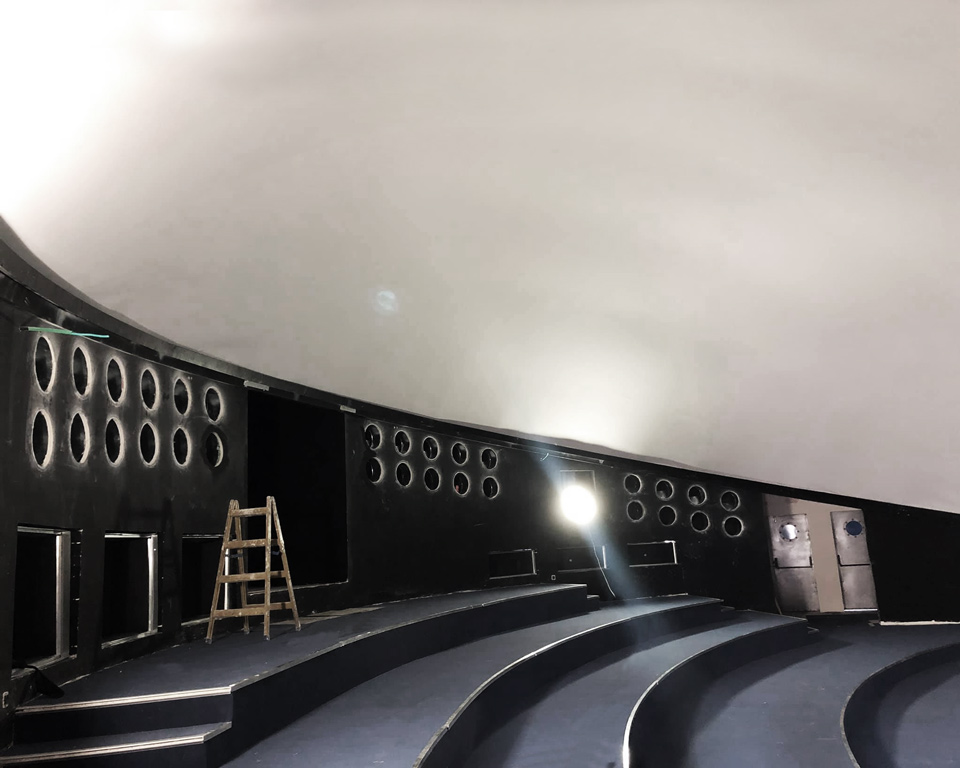 We help you play with space, elements, media, light and form – to help you fully express yourself and stand out from the crowd. Our team can help you bring your idea and design to life.
You can trust our expert engineers.
Corporate experience
It's been over 10 years since we took a major foothold in the field of event organization. Since that time, we have completed projects in nearly 40 countries and prided ourselves in being able to provide an optimized and personalized experience for each of our clients. Our experience and deep knowledge of the market have pushed us to develop our company further and move on to a higher level. The future of spherical constructions is today.
Qualified crew
Our company standards keep the bar set to the very top. Each of our personnel have been field-tested for their credibility, professionalism, dedication and enthusiasm. And, they all have true passion and love what they do! Our team controls the entire manufacturing process so that every stage of the planning, design, production, quality control, delivery and assembly is carefully overseen by us from start to finish!
Why Polidomes LAB?
Over the last ten years, our constructions have redefined the field of social and marketing events. They are designed to not only to make a positive impression, but to be ergonomic and pleasing to the eye.
Customer satisfaction is foremost on our list. If you are not able to find what you are looking for in our regular line of tents, contact our LAB and have a chat with one of our brainy specialists and let us show you ways you can redefine your business once and for all. Our spherical constructions will put you far ahead of your competition and provide your visitors with an out-of-this-world unique experience.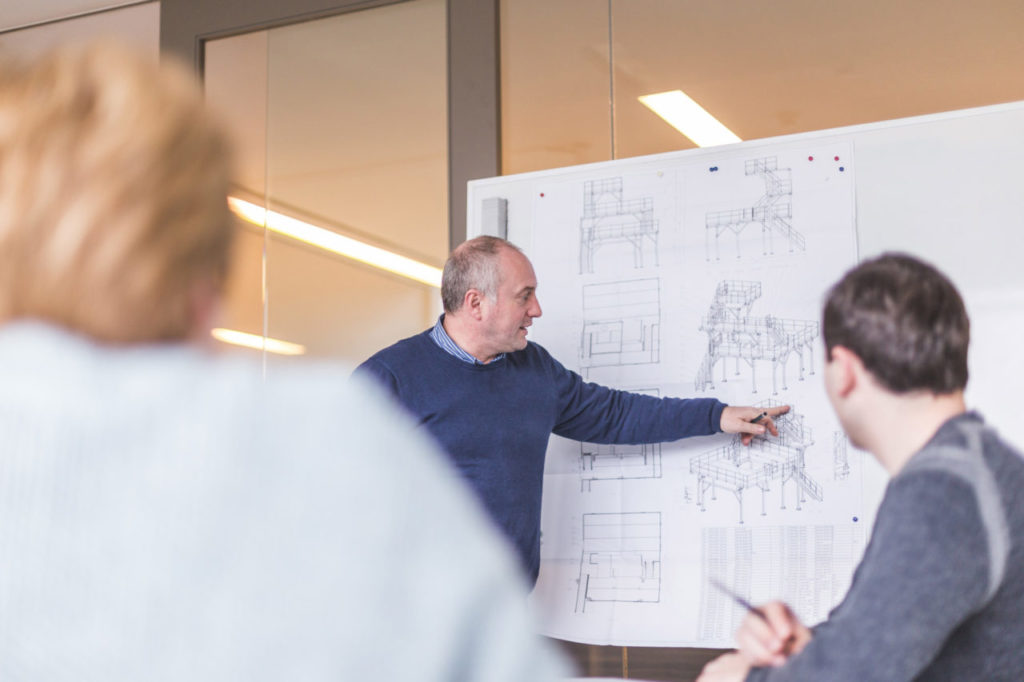 The design Process
Project assessment – we organize a meeting with the Client, to fully understand their precise needs and innermost dreams.
The design process – our complete team, consisting of mathematicians, engineers and structural designers, cooperate in the process of developing your prototype. When it comes to custom spherical constructions, stability and durability, ergonomics and functionality, as well as aesthetics and sophistication must meet and blend together into a consistent, astonishing masterpiece.
Consulting – when we finish calculating and designing, we introduce mockup models to
reassure we have a clear and mutual understanding with our Client. What is more, we go right to final realization to verify and match the pen-and-paper design with the real world. If there are any discrepancies or suggested changes we correct them before the manufacturing phase.
Manufacturing – we are fully responsible for what we create, that's why we do not rely on subcontractors but produce each part of our designs ourselves to assure the highest quality. Only then we can be certain that the materials are flawless and assure project perfection.
Shipping & assembly – the last step is to turn the dream into reality. Our assembly crew is a fast-response unit that is capable and experienced at deploying to the further most corners of the earth. Our clients love these guys not only for their competence and professionalism, but for who they are as well! They are tops at handling all types of situations that may arise during project completion, and most of all their work comes straight from the heart.