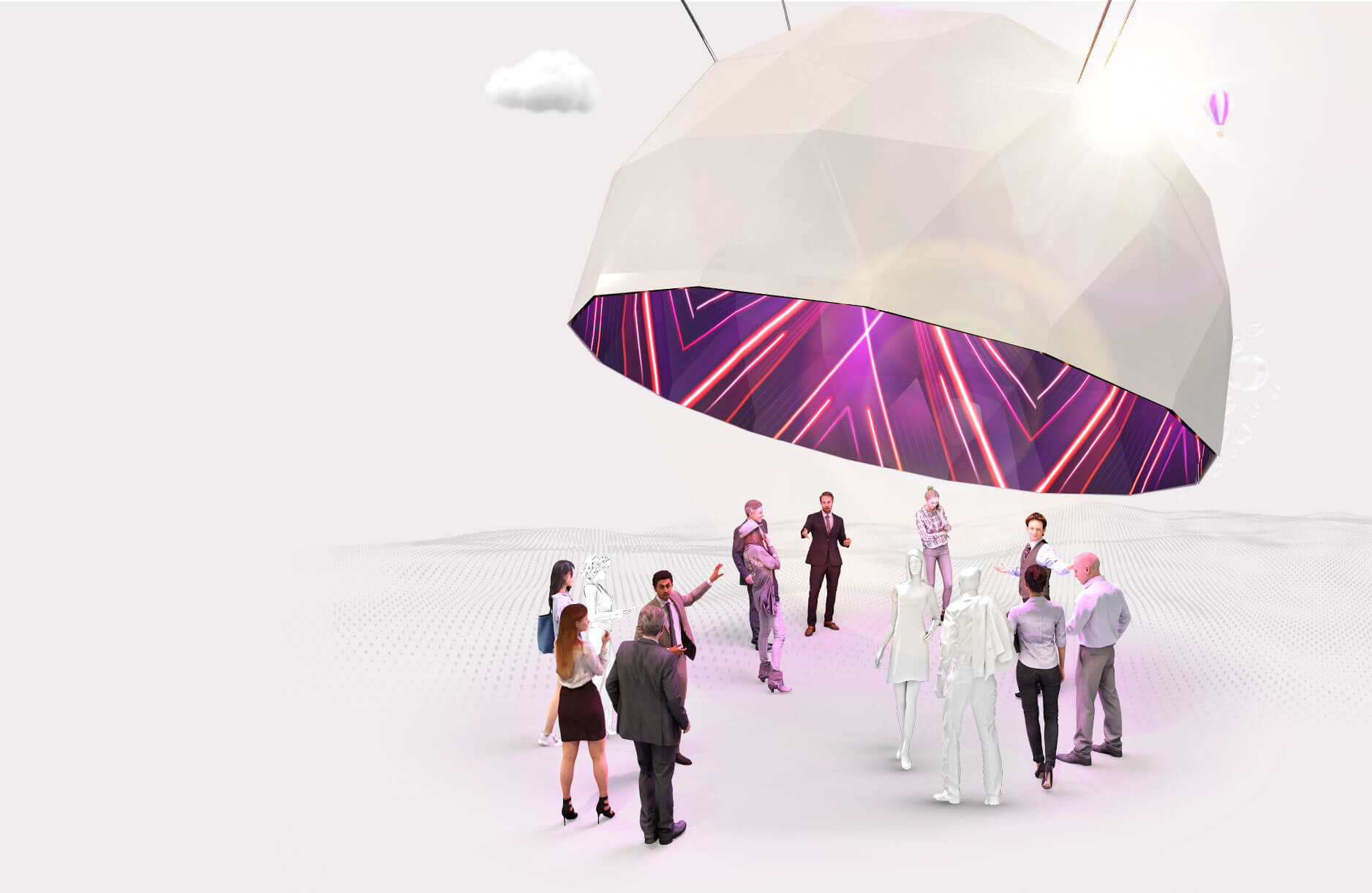 Suspended


Projection
Dome

Create a full
immersive
experience
for all, who step
underneath the
360° projection
screen

Sales and rental
of event domes
We offer worldwide sales
and short-term rentals
for any event

Festivals,
trade fairs
Make Your event
spectacular with
an event dome

360o Projectors

(cinema 5D)
Full spherical
map projections

HQ digital
projections
Astound your audience
with full surround 360o
projections

Worldwide setup
and delivery
We guarantee
reliable setup
and delivery anywhere

Worldwide
service
All our Geodomes come
with full service
and ongoing support

Suspended


projection
dome screens
Create a 360°
Immersive display
in any open space
Subspended dome Projections are exceptionally
striking and make powerful promotional and
exhibit tools. Our domes offer unlimited
possibilities not only for projection, but also
for interaction, such as the use of a touch table,
which gives viewers control over the content
displayed in the projection dome.
Polidomes Dome Screens can be either suspended from the ceiling as well as floor mounted on support legs enabling viewers to freely walk beneath them. Polidomes suspended screens can be custom designed to fit any size room. Eye-catching - Multi-purpose. Ideal
for brand presentation, planetariums, art and cultural exhibits
among others. HD 4K projectors provide crystal clear display of
any 3D or digital video content.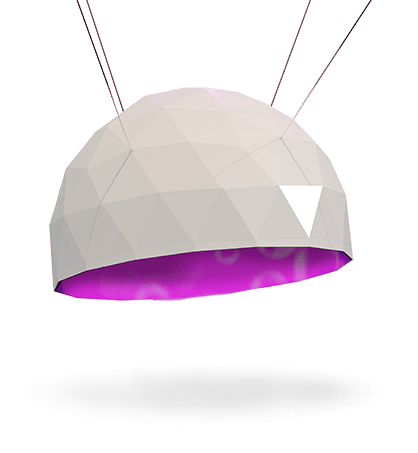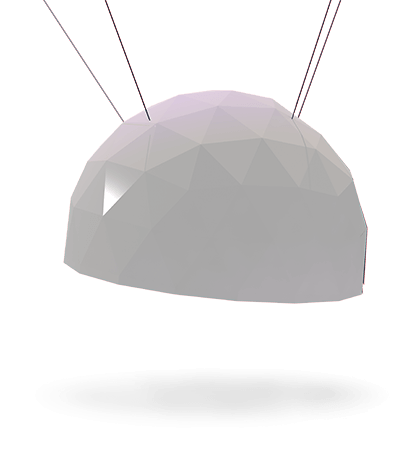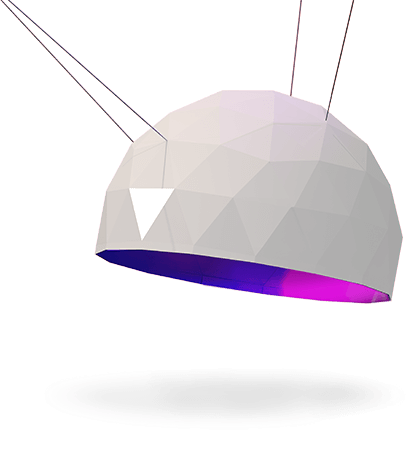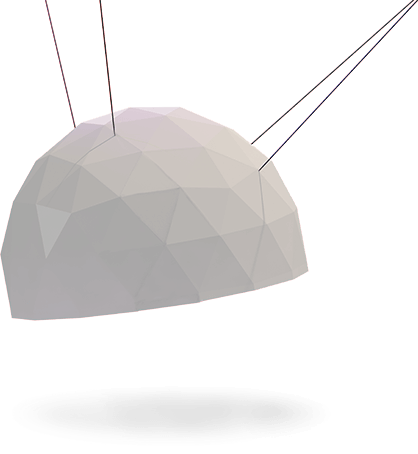 Suspended tent

Draw maximum
attention
Our Suspended Dome Screens are designed to provide maximum viewer engagement for media-based attractions. Immersive 360o dome screen projections draw crowds
like a magnet

Interactive
solutions
The 3D projections can be equipped with interactive content control by the presenter / viewers using interactive tables, keyboards or any digital held hand device (e.g. smart phone)

Content
production
Our award winning team
of content creators produce
HQ, 360 and fulldome content
from any digital formats;
CGI, animation, projection
mapping, 3D etc. for all
education or entertainment
venues
Equipment

High Definition
projectors
Multiple, truss-mounted,
2K – 8K projectors
& Dolby Surround Sound provide seamless, crystal clear immersive experience projection of any digital content

Sound
systems
Stereophonic sound
or more commonly,
stereo, is a method
of sound reproduction that
recreates a multi-directional,
3-dimensional audible
perspective

Projection
screen
The projection screen liner
is made of the same material as cinema theatre screens and fits seamlessly using
an innovative, negative pressure system developed
by Polidomes

Hardware
& Software
The projectors and sound
is controlled by a dedicated server and easy to use software that automatically calibrates the 3D projections and can be run on a laptop
Specification / visualization
of the Polidomes trade
show exhibit
Visualization of the Polidomes trade show
exhibit ISE (Integrated Systems Europe), 2022.
View of the P40 suspended dome and P300
Projection 360o dome.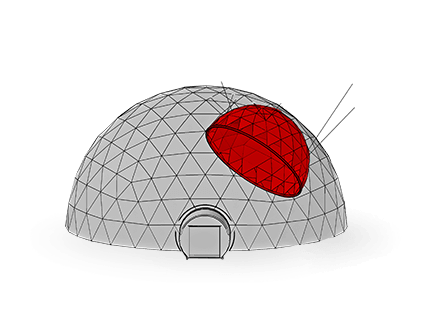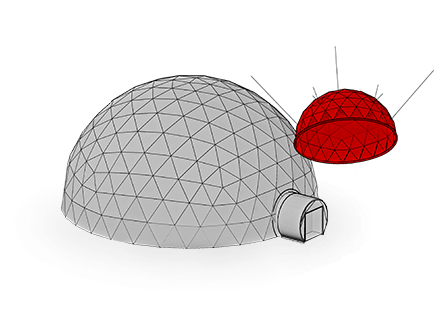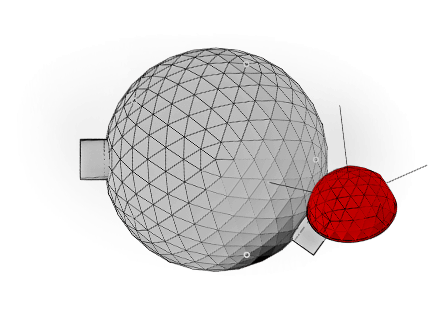 Why choose
a suspended
screen
Our Suspended Projection Dome Screens are
the cost-effective little brother of our famous
360o Fulldome Projection Domes. Suspended
dome screens require no doorways, flooring
or HVAC system)
Mounting
solution option
Polidomes Dome Screens can also
be floor mounted on truss support
legs enabling viewers to walk
freely underneath the dome screen.
The screen can be tilted to any
angle, even horizontally.
The projection dome screen
is tilted on steel pillars to allow
he public to move freely in and
out of the 360o degree projection
showroom.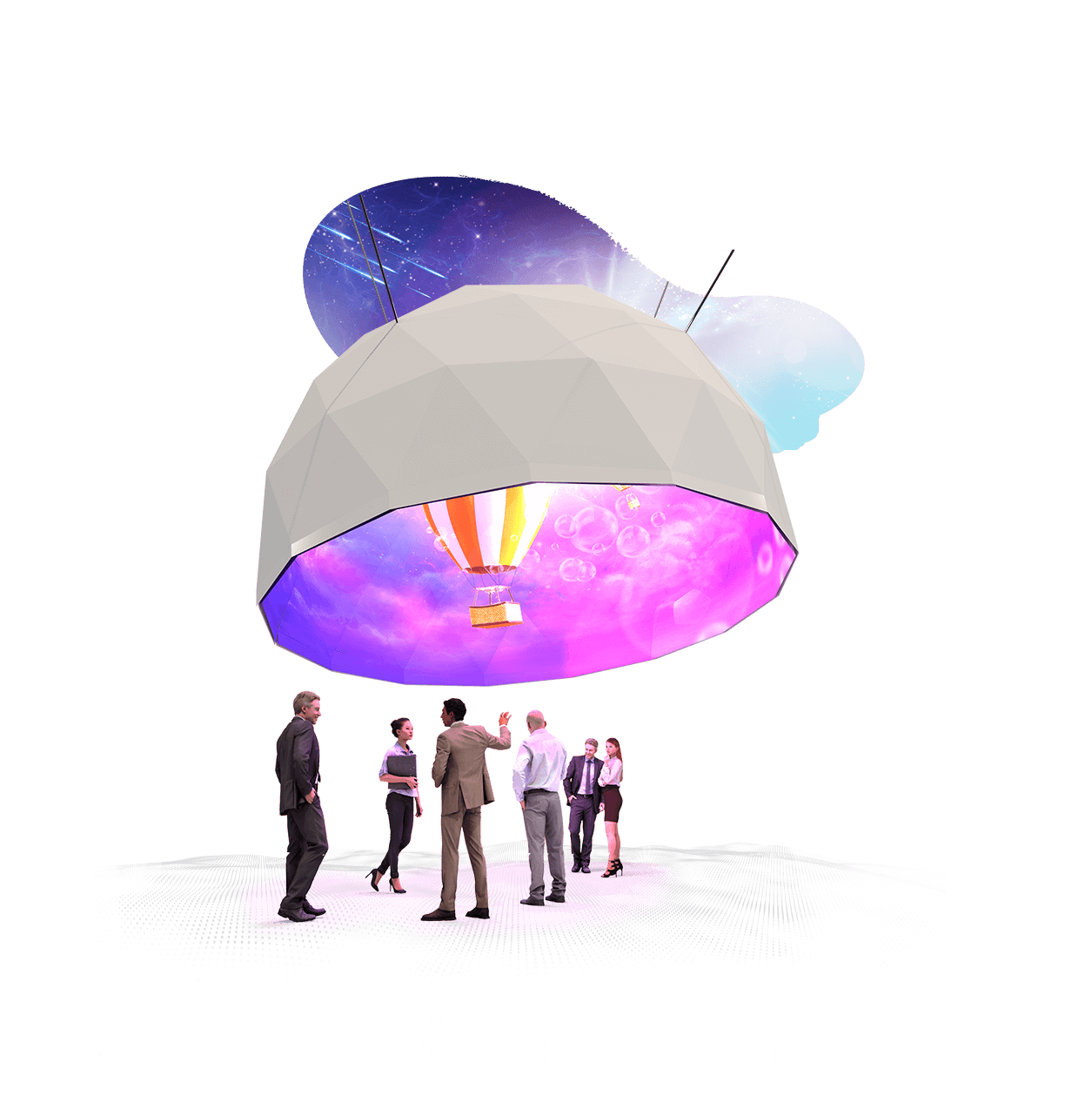 Turnkey and custom
installations
From design and construction of the physical space
to the professional equipment and digital content,
we specialize in producing custom designed Immersive
Projection Environments specially crafted to meet
our clients' specific needs.
Inspire, entertain
& engage Your
audience
Our 360° video and immersive projection technology solutions
easily transform an ordinary exhibit or workspace into an Immersive Spatial Environment to vividly present your own content. Polidomes Shared VR technology creates Immersive Spaces that can be enjoyed by a group without need of VR headsets.
We create
experiences
Polidomes specializes in creating experiences – whether
you are looking for a modernized workspace, interactive
exhibit or experiential marketing solution we can bring
your project to life. Immersive spaces stimulate the
senses from every direction. Studies show experiences
make us happier than physical objects and companies
that prioritize experiences over products / features have
a 200% greater likelihood of referrals.

Custom
Services
Our event specialists, designers, engineers and
theme creators, together with Polidomes LAB,
our R&D department, specialize in cost-effective,
custom solutions and are ready to help develop
Your unique concept from early design to
completed project.
The following are just a few of our many Fulldome Projection Dome projects
that have been seen worldwide. To discover many more examples be sure
and visit our Projects page, Image Gallery or YouTube channel.
No matter how wild of an idea you may have, we believe in
making dreams come true! The greater the challenge, the
more we love it. Besides event services, our experts offer a
complete range of technological solutions to make your
event or exhibit unique and extraordinary. Our Multimedia
and Immersive Reality team can supply 3D
holographic displays, live-streaming displays (Shared-VR),
gesture touch and device operated interactive displays, 3-D
camera displays and a full range of the latest in AR/VR/MR
(Augmented, Virtual and Mixed Reality) multimedia
solutions.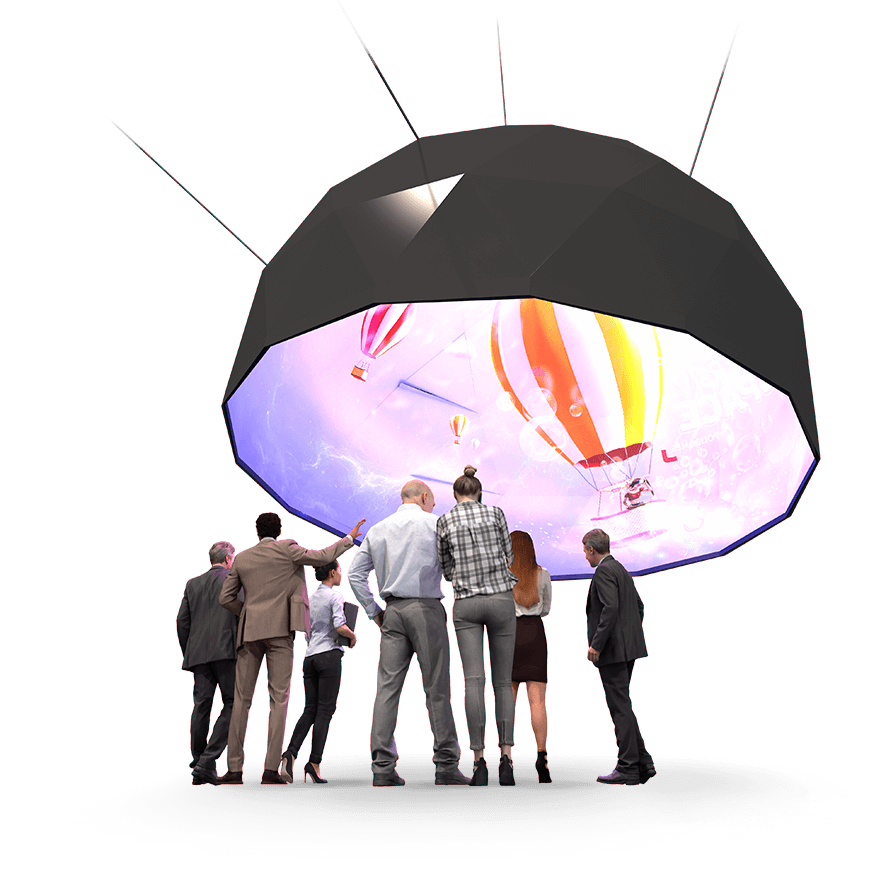 Additional possibilities
Basic


Equipment

Explore the
HQ standard
features of
our Geodomes