Service

&

repairs

Our production facilities are fully
equipped to quickly repair damaged
structures, covers and all other
components.

Professional repairs are made using the original materials and are
often invisible. If your tent is damaged or discolored by adhesive
tape residue, grease or grass, we can undertake a trial restoration.
Assembly
Our professional assembly team will
take care of setting up the perfect
dome structure for you wherever you
need it, so you can focus on what
matters most.
Our assembly team has successfully
installed projects quickly and efficiently
in over forty countries in all climates and
conditions. We can also train your crew.
Transport

&

accessories

We deliver anywhere, worldwide
and have helped install dome
tents in more than 40 countries.

We are experts at deliveries of all size structures – and
make sure your tent arrives safely – anywhere.
Service & reparations
Full Service

&

reparations
Our fully-equipped production
facilities and staff allow us to
easily replace and repair
structures, covers and all
other Geodome components
and parts.
Professional repairs are made using original materials
and are usually not visible. Even a worn or damaged
Geodome cover can look like new! If your tent becomes
damaged or discolored by residue, grease or grass, we
can undertake a trial restoration or simply fully replace
the Geodome cover or any other parts.

What sets us apart
We attribute our success to our high quality products,
superior customer service, and professional assembly
and repair crews.
Full Service
We repair, renovate and replace all of our Geodomes
structural parts as well as their covers.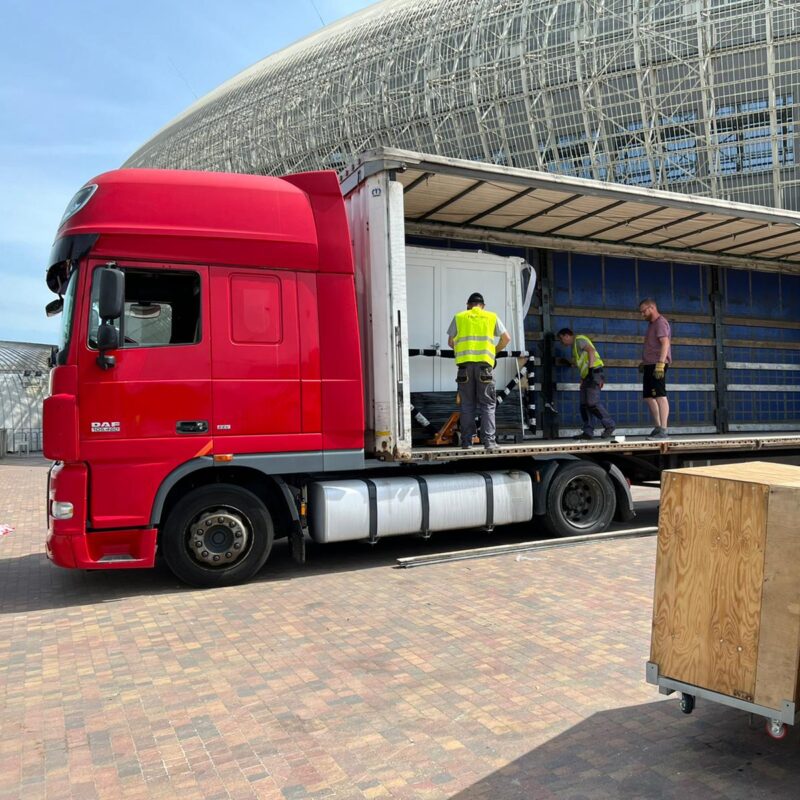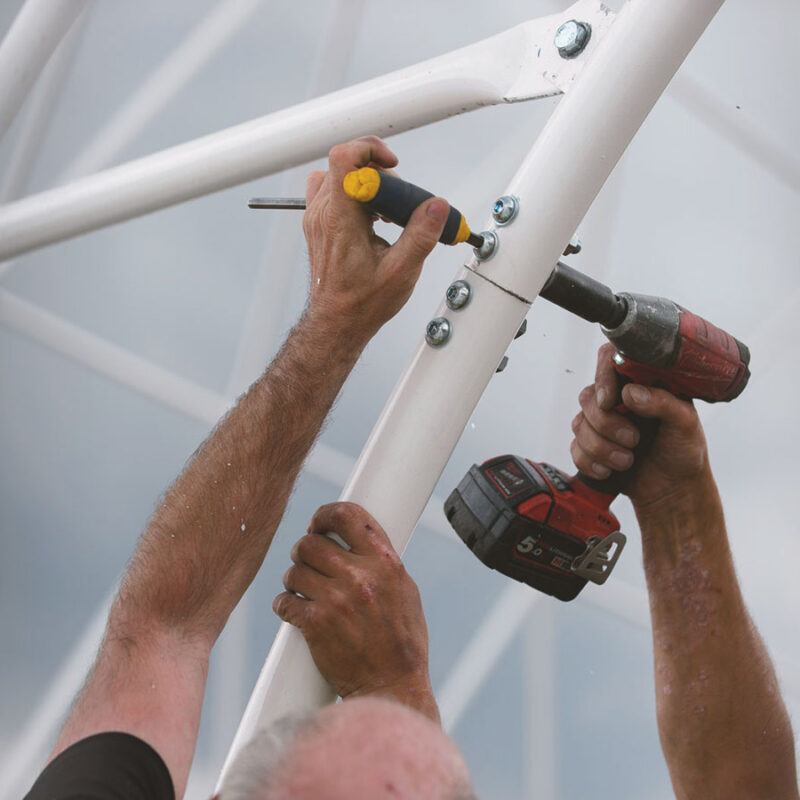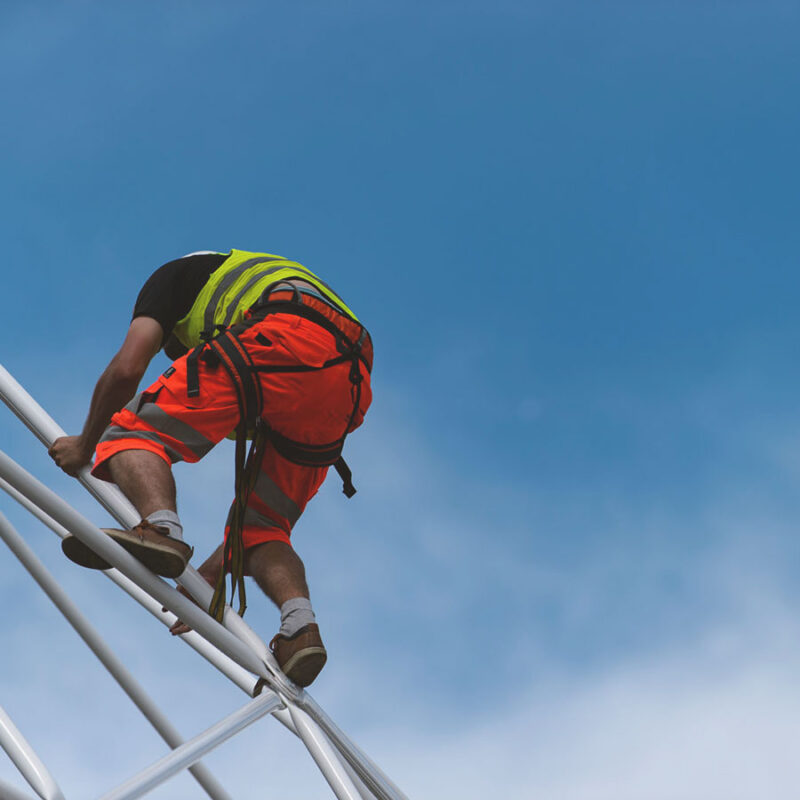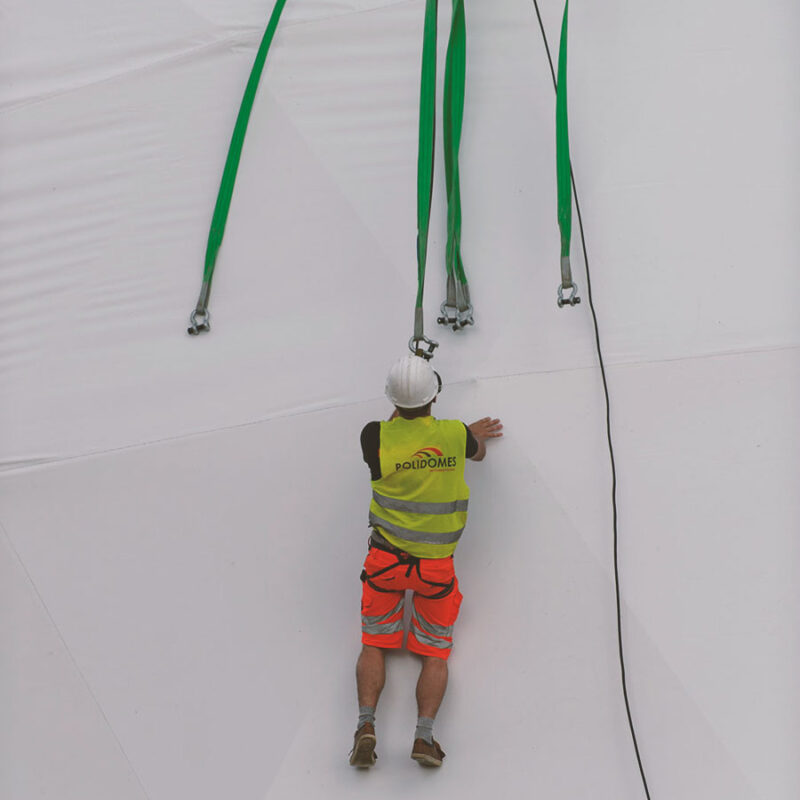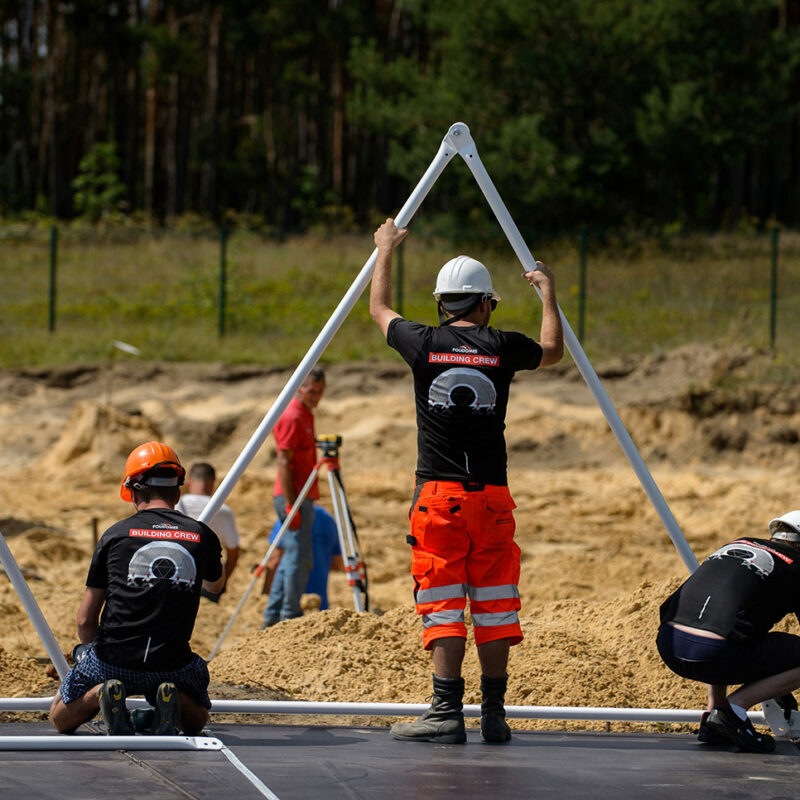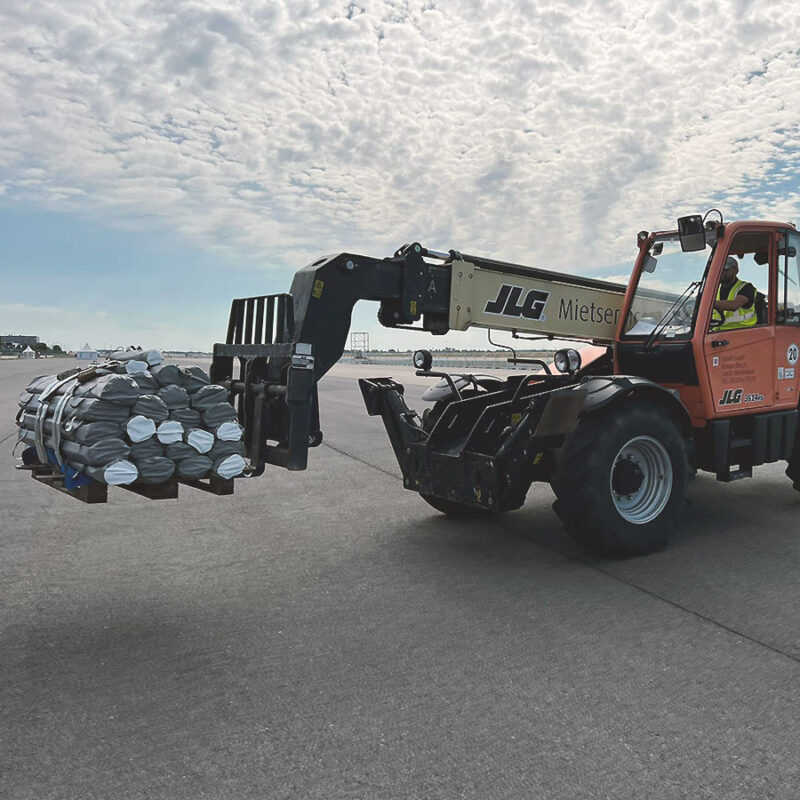 A successful event must be organized and managed correctly. The setting, the mood, production and execution must all support your objectives – after all, it's an important investment in the future of your business.
Our experienced team will help you design the right solution for your project needs. Together we will create the perfect venue to suit your personal specifications and budget. We strive to provide exactly what our clients desire and are happy to offer our experience and advice to make your event a success.
We can provide audio video and projection equipment as well as the technical facilities and personnel needed to create an appropriate backdrop and unique environment for any event. We cooperate and have long-term relations with reliable and professional event contractors to make certain that every event we help organize will meet your highest expectations.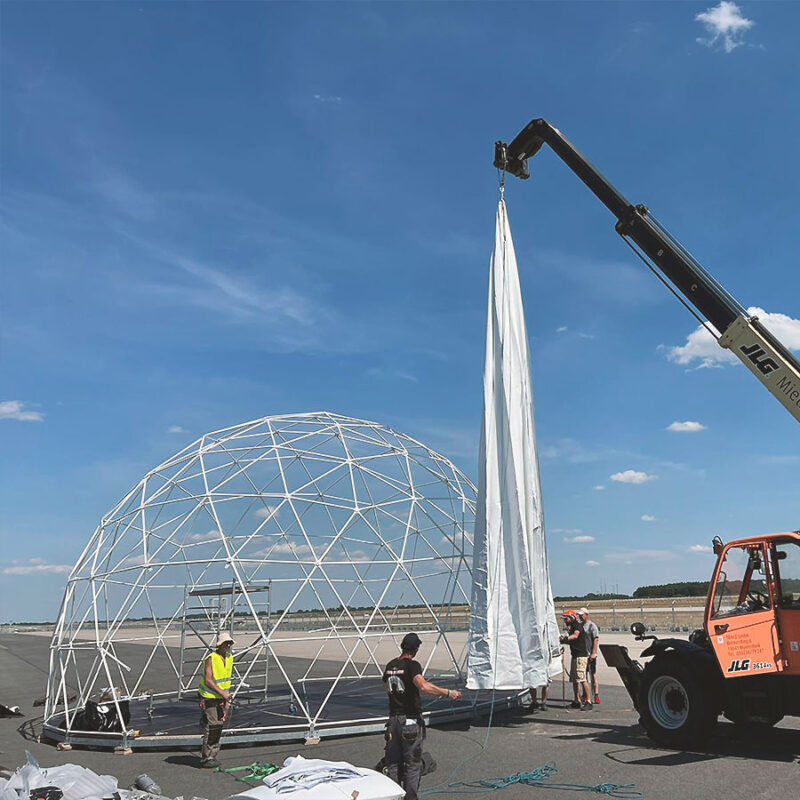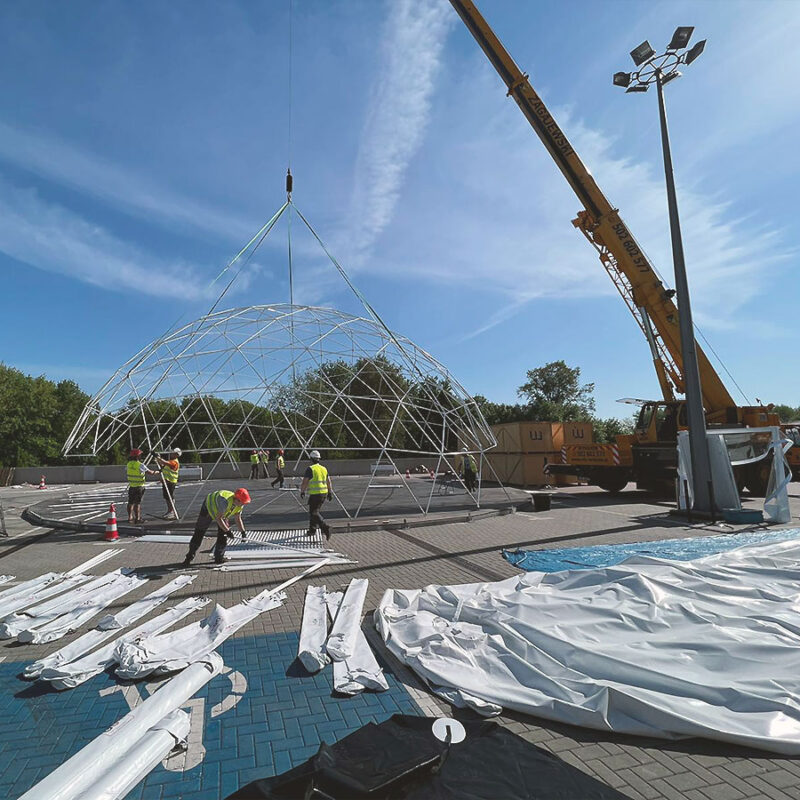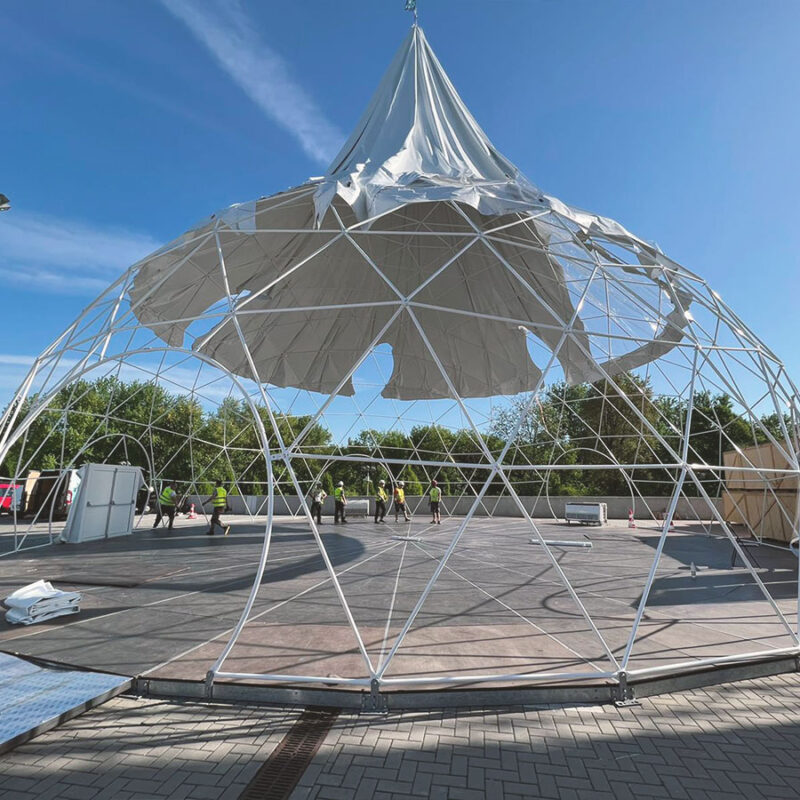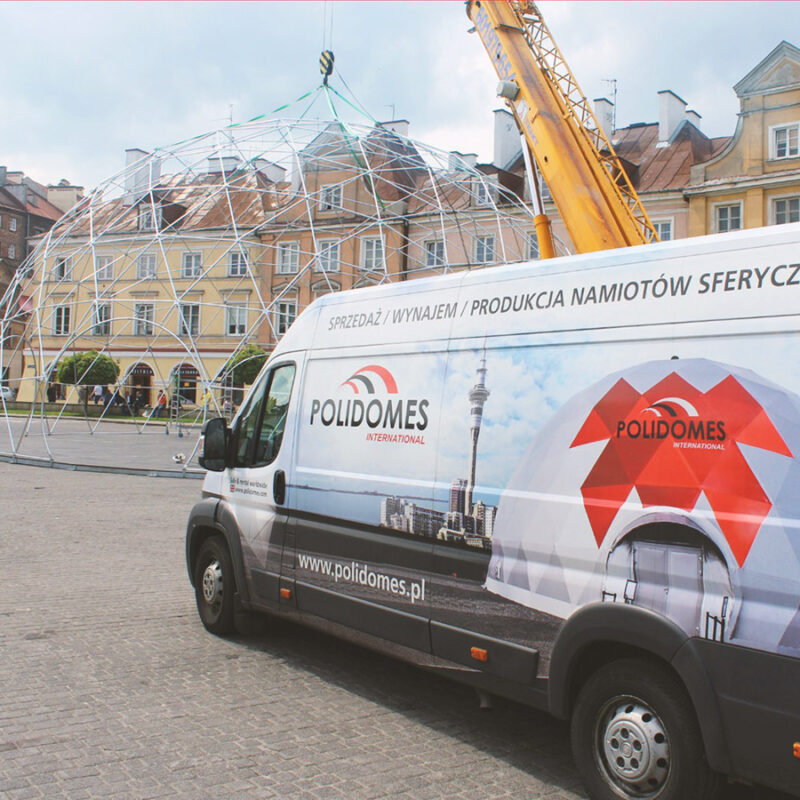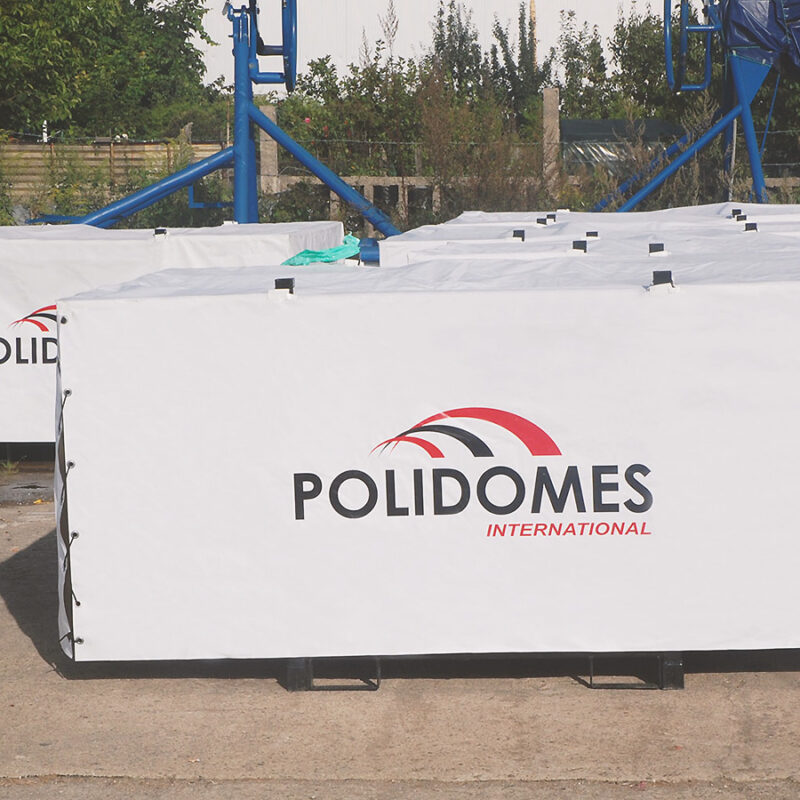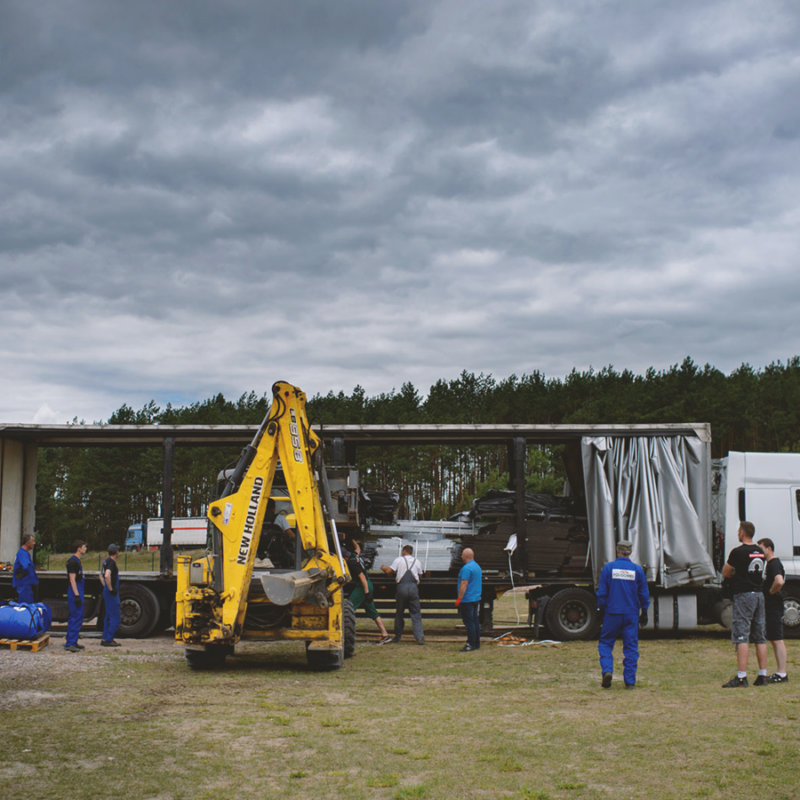 Additional equipment
Transport
Transport

&

accessories

We deliver anywhere,
worldwide. We have completed
projects in over 40 countries
and are experts at handling
safe and secure delivery of our
Geodome products to all
corners of the earth.

At the same time we are constantly searching for
better and more innovative solutions for each area
of our field. Be sure to check out all the additional
equipment we can deliver to customize our wide
range of Geodome tents.
Full list of components
In addition to all basic parts, we provide a manual with
full list of components and videos to facilitate quick and
secure installation.
Packing and shipping
As part of our service, Polidomes Geodomes come
packed in durable, PVC bags with handles or in wooden
cases. This helps facilitate transport and storage and
makes for easy assembly. Each bag or case is labelled
with a full list of items, minimizing the chance of
components becoming lost or forgotten.
Accessories and spare parts
We also offer additional equipment and accessories
such as wooden cases, tools for assembly (hydraulic
lifts, pneumatic screwdrivers, etc.), as well as automatic
roof hatches, vents and many other accessories.