Basic equipment
Steel

structures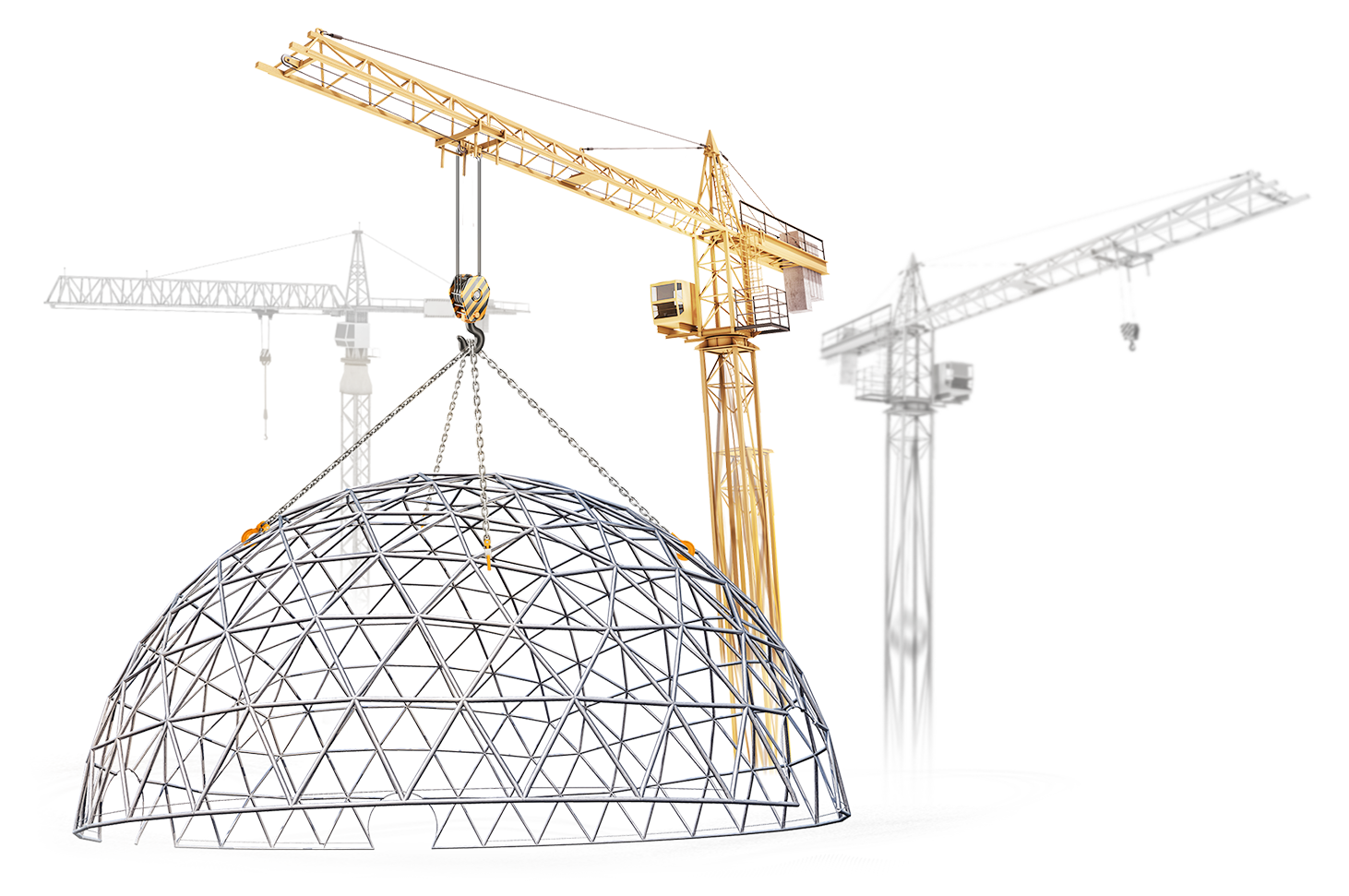 Steel structures
The Unique Geodesic Framework

: Strength Meets Elegance
What makes the geodesic framework special? Key highlights:
Innovative Design: Beyond being lightweight, the geodesic design is genius. Each strut, designed to support others, interconnects to form unparalleled strength.
Precision Manufacturing: From raw steel, we craft precise segments, flattening ends for perfect stability.
Galvanization: Beyond shaping, struts undergo galvanization. Our technique ensures protection both inside and out, ensuring durability.
Flawless Finish: Post-galvanization, struts receive a powder coat, ensuring a sleek, elegant finish.
Modular construction system
Steel structures
Versatility of Dome Design
Domes greatly vary based on their intended use, directly influencing their cost. Event domes prioritize affordability and are designed to be lightweight, ideal for short-term projects. Such domes are easily dismantled and moved, catering to diverse needs including challenging locations, seismic conditions, and extreme weather environments.
Quality and Safety Assurance
It's essential to distinguish between generic dome tents and our offerings. Ours resemble complex building structures, necessitating certified production. The risks involved in substandard production are immense, especially when people's safety is concerned. By choosing us, you're opting for a trustworthy manufacturer, ensuring minimized risks and peace of mind.
Steel structures
Dedication to Quality Galvanization
Using raw, non-galvanized metal pipes, we ensure meticulous processing. After cutting and flattening, the struts are sent for galvanization. No shortcuts for quality.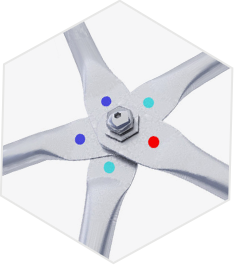 1

Opting Out of Paintwork

When using projection liners or interior insulation, painting the framework isn't necessary. If it won't be visible, you can forgo this aesthetic step.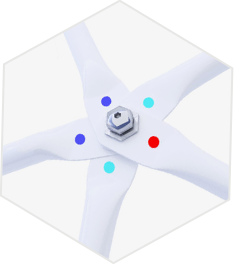 2

Customized Finishing Touches

For a pristine finish, especially with panoramic windows and no interior cover, we suggest powder painting the struts. While white is standard, we offer custom RAL colors upon request.

1

Durable Design

Framework tailored to needs, with standard galvanization and paint.

2

Easy Relocation

Dismantle swiftly, move or store for future use.

3

Versatile Access

Rotate dome, ensuring entrances align with project requirements.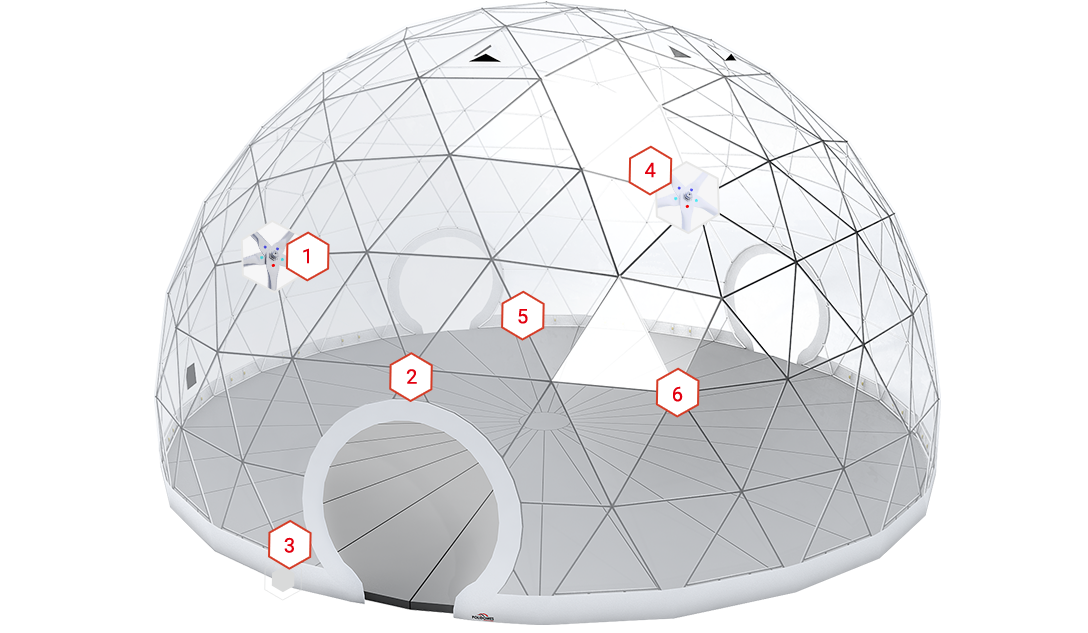 4

Color Flexibility

Steel components paintable in any RAL shade; standard white.

5

Spacious Freedom

Any height, even 100m diameter, engineered safely.

6

Quality Standards

Designed and produced following leading European benchmarks.
Journey of the Geodesic Dome
Tracing its Origins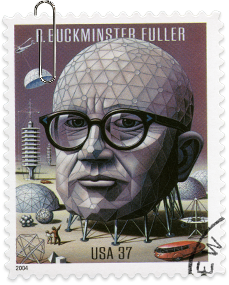 He was an American designer, architect, cartographer, and philosopher. He was a representative of broad constructivism
and a pioneer of hi-tech architecture.

Content sources:
Wikipedia,
Stanford Libraries, atlasofthefuture.org
Photos:
Buckminster_Fuller-BE043654
atlasofthefuture.org/breakthrough-inevitable-or-possible
12.07.1895 – 1.07.1983
Pioneering Inventor: Richard Buckminster "Bucky" Fuller
Renowned as an American designer, architect, and philosopher, Fuller stood at the forefront of hi-tech architecture and broad constructivism. His most iconic invention? The geodesic dome—a semi-spherical creation filled with polygons offering unparalleled strength, stability, and cost-effectiveness. Alongside Kenneth Snelson, Fuller conceptualized tensegrity, a harmonious balance between tension and compression.
Legacy and Recognition
With 25 patents and 48 books under his belt, Fuller's contribution to architecture and design earned him numerous honorary doctorates from global universities. His profound impact on the field was further recognized when the allotropic form of carbon, "fullerenes," was named in his honor, given its structural similarity to the geodesic dome.
Geodesic domes
Fuller taught at Black Mountain College during the summers of 1948 and 1949, serving as director of the Summer Institute in 1949, and with the support of a group of professors and students, began to reinvent the project that would make him famous: the geodesic dome. Although the geodesic dome was conceived, built, and granted a German patent on June 19, 1925,
by Dr. Walther Bauersfeld, Fuller received a patent in the United States.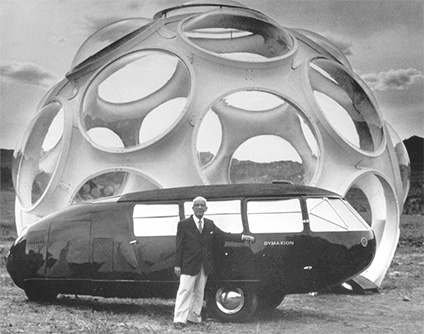 Fuller's Geodesic Legacy
While teaching at Black Mountain College during the late 1940s, Fuller revitalized his geodesic dome project. Despite Dr. Walther Bauersfeld being the original inventor in 1925, it was Fuller who popularized and perfected it in the U.S., creating a dome that could independently support its weight. His innovation went beyond mere construction; Fuller showcased his design's resilience by having students hang from the completed structure.
Setting the Record Straight
It's essential to clarify that Fuller never claimed to be the original inventor. Bauersfeld had constructed a self-supporting dome decades before Fuller's work. Still, Fuller's indelible mark on the architectural world can't be denied. From introducing the geodesic dome to pioneering the "continuous tension - discontinuous compression" design, his innovative spirit transformed the way we think about structures.
A Fitting Tribute
The discovery of a new carbon allotrope named "fullerenes" pays homage to Fuller. The first particle identified, C60, mirrored the geodesic dome's structure, further cementing Fuller's impact on both science and architecture.
Versatile Framework Choices
Tailored Geodome Solutions

:
Navigating Varied Environments
Basic Framework for Flatlands
Ideal for events on flat terrains, designed to withstand winds up to 120km/h. Primarily used for temporary purposes and not designed for snow resistance.
Upgraded Desert & Seaside Options
Tailored for unique environments like deserts or coastal areas. Enhanced to manage challenges posed by isolated terrains without any surrounding buildings. May result in a 30-40% weight increase from the basic framework.
Mountain and Extreme Conditions Framework
Constructed for super demanding locales, such as mountainsides, areas prone to earthquakes, or places with strong winds and snow, ensuring year-round stability. Potential for a 50-60% weight increase from the basic framework.
All-Season Strength
More than just tents, these domes feature anti-fire paint, accommodate insulation weight, and rival conventional buildings in durability. Depending on the features, there might be a 30-60% weight increase from the basic framework.