Year-round structures
Glamping


Domes

Glamping as the word suggests
by its combination of the words
'glamour' and 'camping' is
a description of a modern
and luxurious alternative to
old-fashioned tent camping.

Our cozy Glamping Domes are ideal for those
who want to surround themselves with nature
but don't want to spend half their vacation
struggling with poles and ropes. Glamping
domes come equipped with a giant spherical
picture window overlooking nature's scenery
and are perfect to set up in the mountains,
fields or forest for the ideal year round retreat.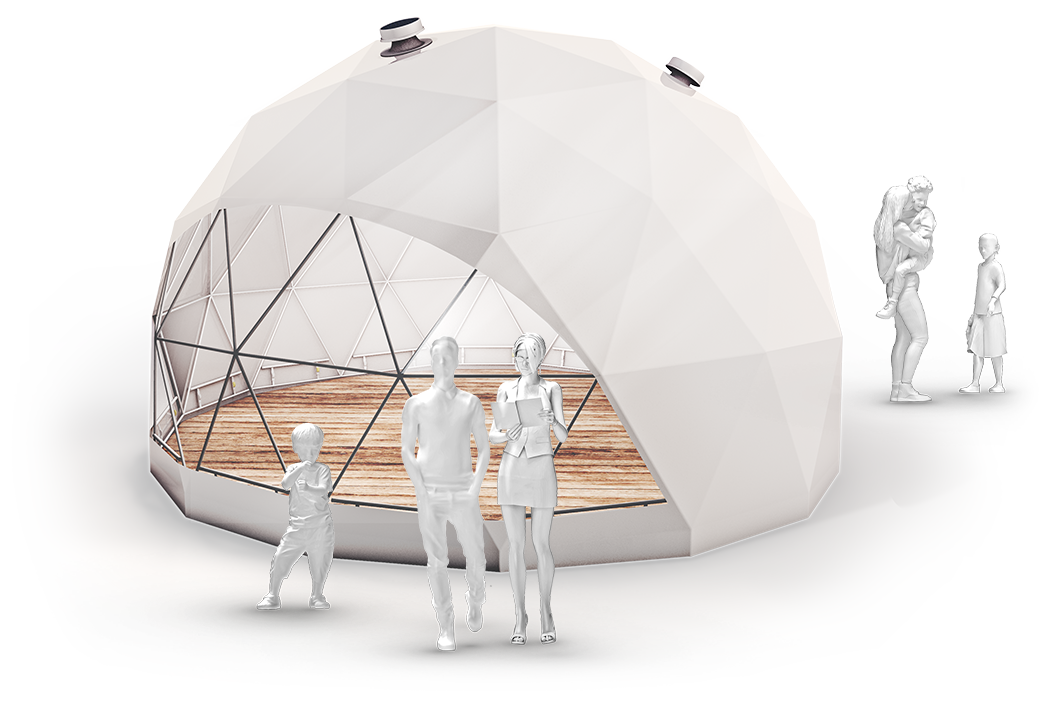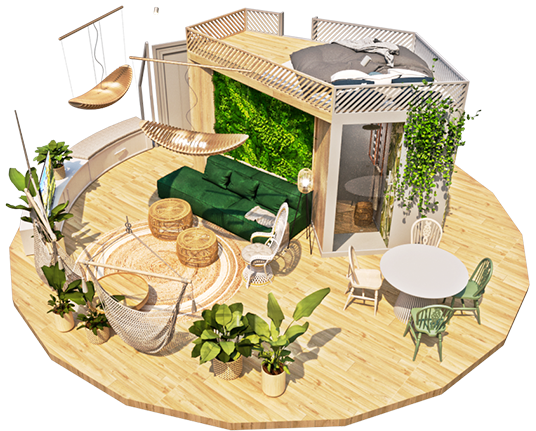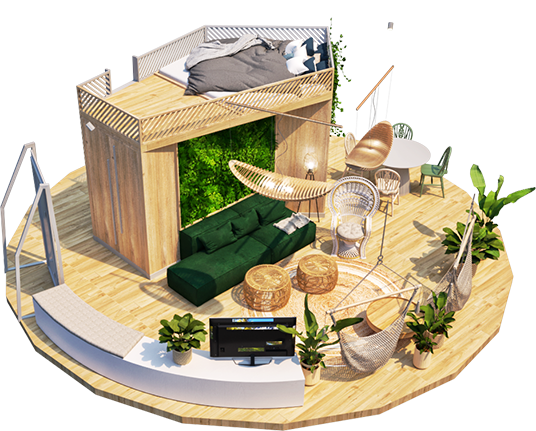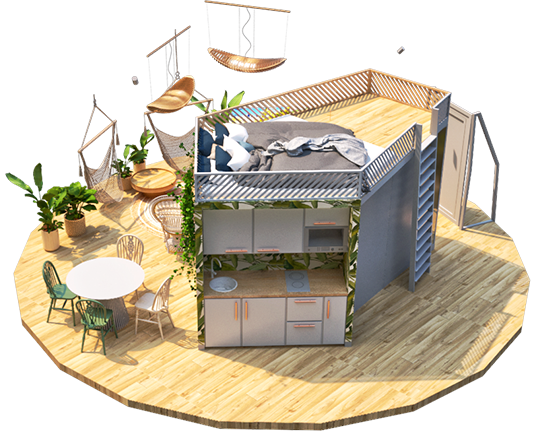 Additional equipment
Entrances
Year-round
buildingss
Polidome's Glamping Domes are
highly efficient and durable
structures made to withstand the
elements.
Dome shape buildings are energy-efficient, practically
disaster-proof, virtually maintenance free, durable and
cost-efficient. A geodesic dome can be customized any
way you like to make the glamping dome of your
dreams. Simple and cozy or spacious and luxurious –
divided in sections or wide open.
Measurable benefits from dome construction include:
low cost, short time of construction, design flexibility
and unlimited possibilities. Be sure to visit our Glamping
Domes section to learn more.
Personalized Branding
Personalized
Custom made
geodesic structures
Have your own concept for a perfect Geodome? Do you need
a structure custom-built to suit your personal needs and
exacting specifications?
Polidomes offers total customization. Our expert teams excel
at bringing creative, themed projects to life. Everything from
the size, shape cover and immersive multimedia additions
can be custom designed and made to order.
Individual
approach
At Polidomes our customers are King! If you are looking to
create a totally unique space, or event, to draw maximum
attention to your business, contact us! Polidomes lab, our
R&D department, specializes in themed and original event
and marketing solutions designed exactly as you like.
Versatility
Our Geodomes are portable, multi-purpose, easy to assemble,
eco-friendly and made to last. Polidomes Geodome structures
can be constructed on even the most difficult terrain (such as
mountainsides and beaches) and rare
All of Polidomes Geodomes can be custom designed to bring
any themed concept spectacularly to life. Have a discussion with
one of our experts. The possibilities are limitless! The spherical
shape or our Geodomes reflects perfection and harmony and
creates an ideal space for accommodating any amount of
persons in any weather conditions.
Elegant architectural
design
Our team of expert designers, architects and structural
engineers can help manage your project from concept
development to final installation. Our services include creating
CAD drawings and 3D renderings as well as needed technical
consultations, structural analysis, manufacturing, delivery and
ongoing service once your project is complete. All of our
designed structures are covered by at least a two-year warranty!