Glamping Domes
'Glamping,' as the word suggests by its combination of the words 'glamour' and 'camping' is a description of a modern and luxurious alternative to old-fashioned tent camping. Our cozy Glamping Domes are ideal for those who want to surround themselves with nature but don't want to spend half their vacation struggling with poles and ropes. Glamping domes come equipped with a giant spherical picture window overlooking nature's scenery and are perfect to set up in the mountains, fields or forest for the ideal year round retreat.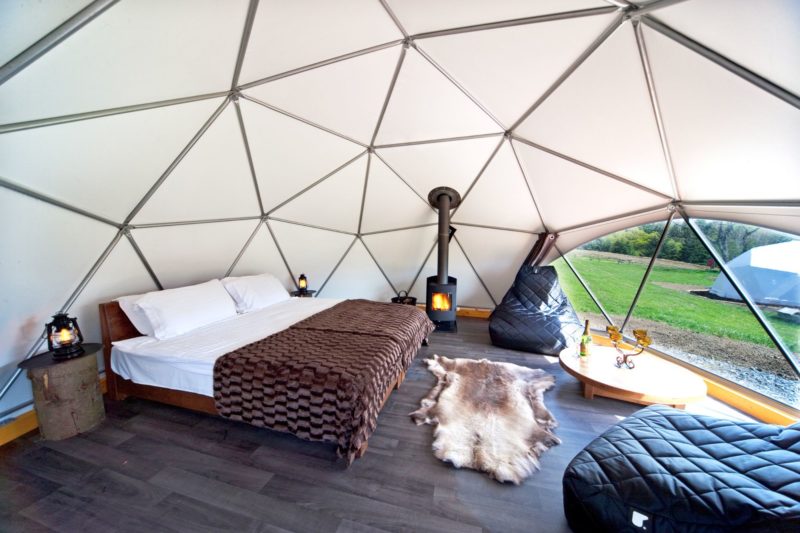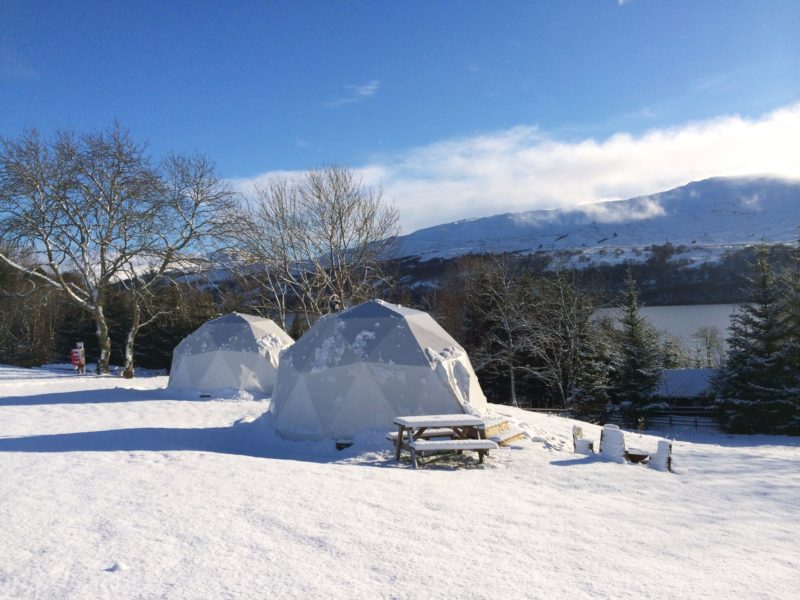 Year-round buildings
Polidome's Glamping Domes are highly efficient and durable structures made to withstand the elements. Dome shape buildings are energy-efficient, practically disaster-proof, virtually maintenance free, durable and cost-efficient. A geodesic dome can be customized any way you like to make the glamping dome of your dreams. Simple and cozy or spacious and luxurious – divided in sections or wide open. Measurable benefits from dome construction include: low cost, short time of construction, design flexibility and unlimited possibilities. Be sure to visit our Glamping Domes section to learn more.
All year round safe and solid Glamping Domes