Polidomes International is thrilled to announce the completion of the P300 All-Year Event and Conference Center! This geodesic project was executed for Presto, a catering company based in Szczecin. The client deliberated over this solution for a considerable time, with the purchasing decision taking nearly 5 years to finalize. However, recognizing the potential for significant growth and new opportunities as a catering company, they ultimately decided to go ahead with it.
With the start of the summer season, the Niemierzyńska Park Business and Event Center was launched. From a technical standpoint, the dome covering is insulated with upholstered triangles composed of PIR foam (Polidomes technology – link). The tent was connected to two containers, one serving as a restroom facility and the other as a kitchen. The client took care of the flooring, which includes a dance floor made of parquet. The entire installation is visually stunning and attracts guests from afar.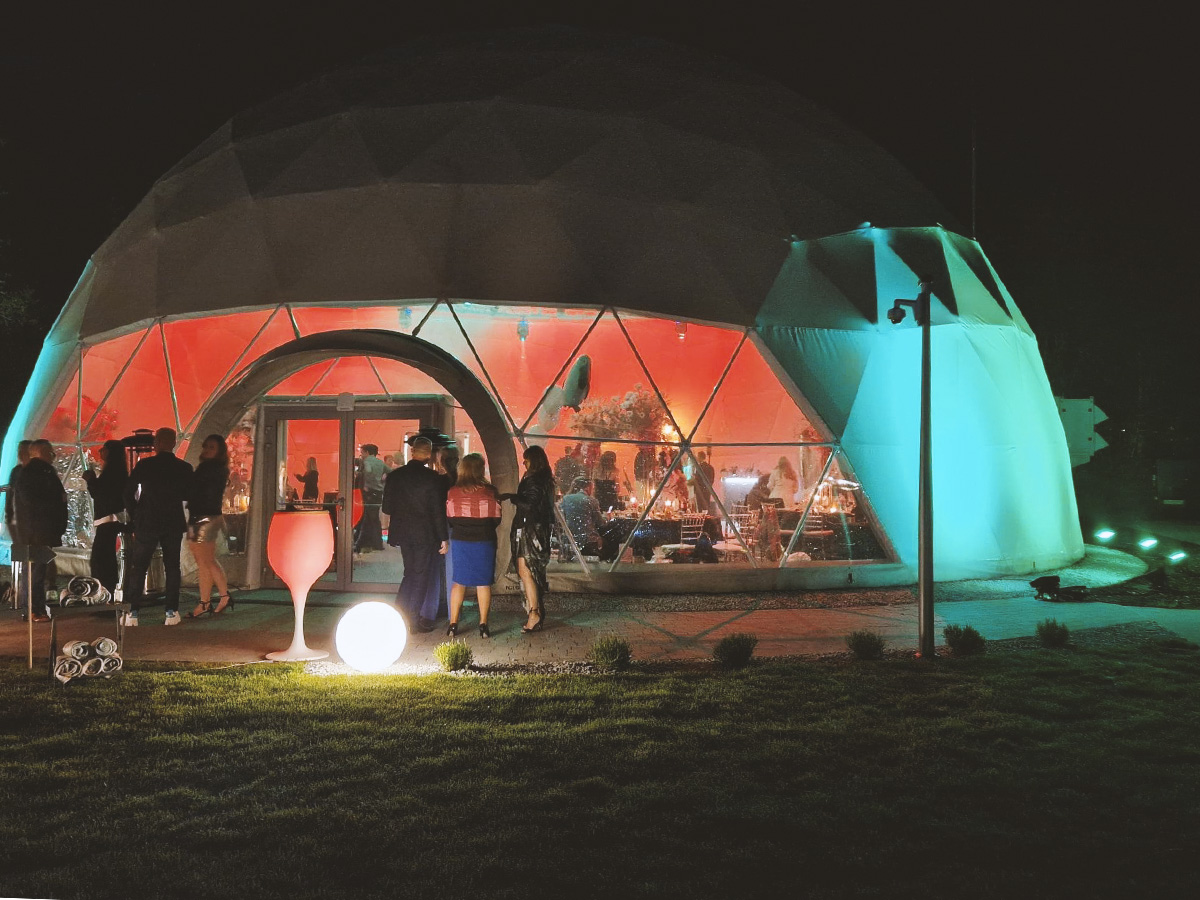 We highly recommend such projects, as modern architecture itself becomes a marketing tool. The impressive appearance of the structure alone is enough to draw attention and create a buzz.
Be it special events, corporate gatherings, or training sessions, the P300 All-Year Event and Conference Center is perfect for hosting memorable occasions. Its versatile design offers a space that can be customized to suit various event types and themes. Whether you're planning a wedding celebration, a corporate retreat, or team-building activities, the geodesic tent P300 provides a captivating and immersive environment.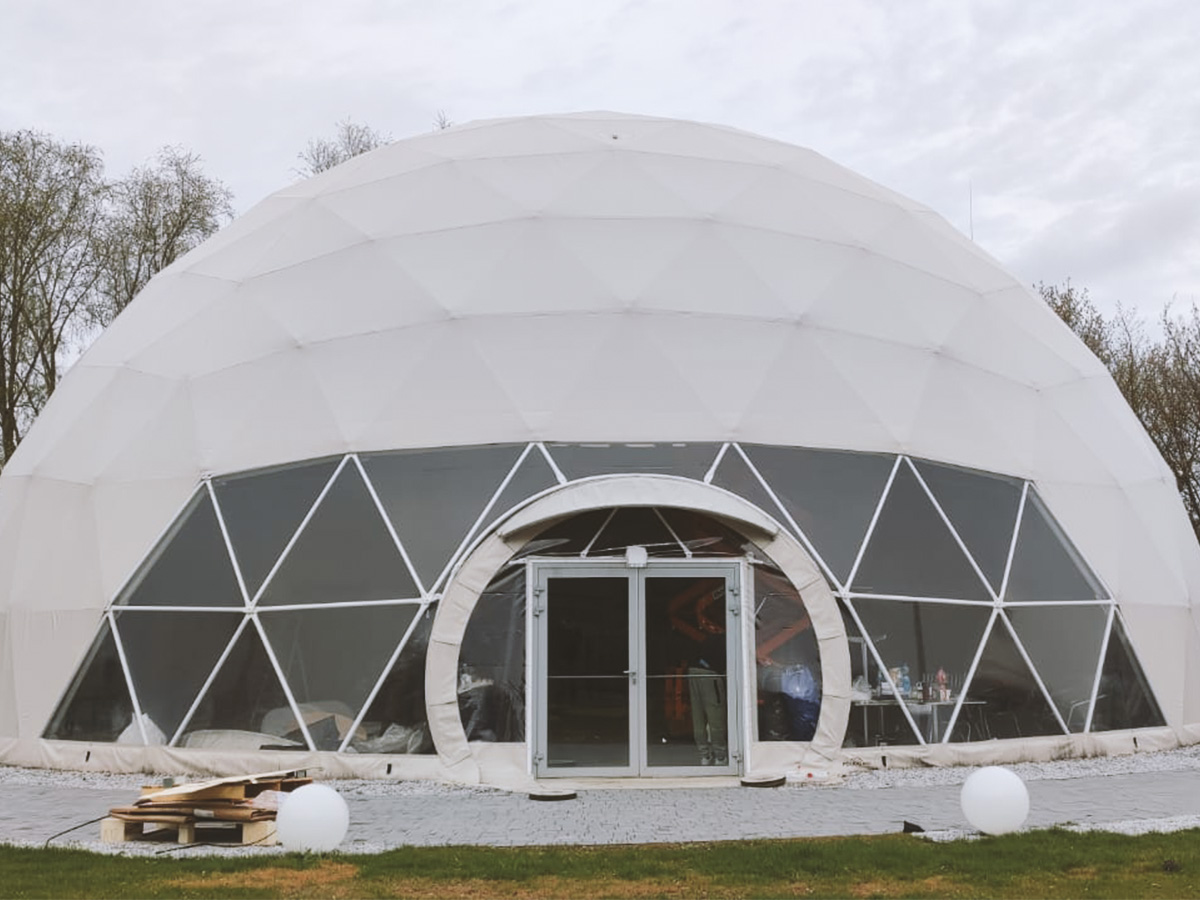 Don't miss out on the opportunity to elevate your special events, corporate functions, and training sessions with Polidomes International's remarkable immersive solutions. Contact us today to learn more and book the P300 All-Year Event and Conference Center for an unforgettable experience.