On May 24-25, 2023, a unique corporate event of the biggest Insurance Company, took place. In the picturesque town of Mikołajki, right on the lake shore, two Polidomes event tents were set up. A regular client of Polidomes, decided to take advantage of our services to create an unforgettable experience for the participants.
Polidomes, specializing in the production and delivery of high-quality event tents, offered for its client two proven models: P300 and P75. In the P300 dome, the entire area was carefully arranged, providing participants with a comfortable space for business meetings and conversations. It was here that the debate and congress of brokers took place, focusing on the theme of "insurance capacity."
In the P75 tent, a perfectly equipped catering area was organized. Participants could enjoy snacks and indulge in delicious lunches served in this location.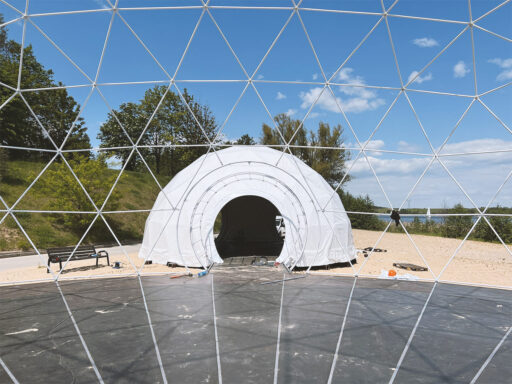 Polidomes received very positive feedback from the client. The outstanding and attention-grabbing installation provided by the tent manufacturer, Polidomes, created an impressive space that was perfectly utilized and utilized.
This unique corporate event turned out to be a great success, and the Polidomes tents made a huge impression on the guests. Their presence contributed to creating a unique atmosphere and provided ideal conditions for conducting business meetings and enjoying exquisite catering.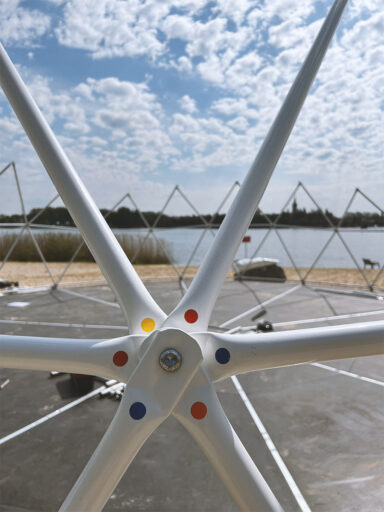 Thanks to innovative solutions like Polidomes event tents, event organization becomes even more efficient and memorable. One of the biggest Insurance company in the Poland and Polidomes have proven that cooperation can bring extraordinary results, creating unforgettable events for their clients.