Polidomes International proudly announces the completion of one of its newest and most prestigious projects in Poland. It is a year-round 500m2 projection dome connected to a modern building constructed using traditional construction techniques.
The primary objective of this dome is to create a versatile space that can be utilized for various purposes such as hosting special events, training sessions, corporate gatherings, concerts, and immersive spherical cinema screenings. This is the first dome of its kind produced by Polidomes International, featuring a vast glass facade that lends it a unique character.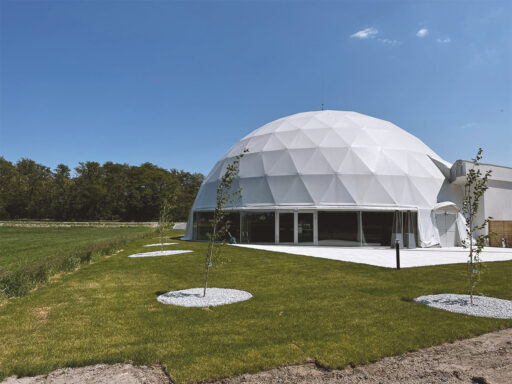 The R&D department of Polidomes has invested tremendous dedication in designing the dome to be not only functional but also aesthetically appealing. The dome seamlessly blends with the building, forming a captivating geodesic architecture that serves as a true ornament for the city of Opole.
The Polidomes team has put significant effort into perfecting every detail of the dome. The P500 in Opole has been meticulously insulated using a special technology developed by Polidomes. The entire dome covering is adorned with upholstered triangles, consisting of multiple layers of insulation, including PIR foam. This insulation serves the purpose of thermal insulation while also providing a beautiful finish to the grand interior.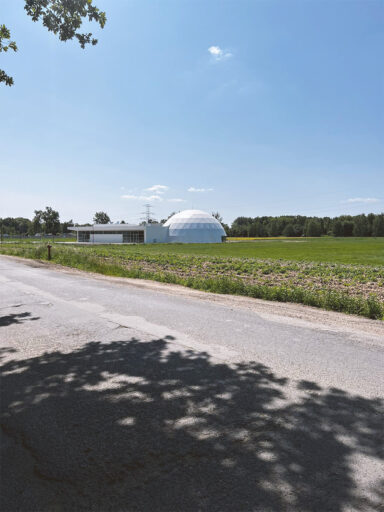 The P500, also known as the "Opolanka," has become a symbol for both Polidomes International and the city of Opole. It exemplifies an innovative approach to spatial design that combines functionality, aesthetics, and exceptional thermal properties. This dome is ready to host a wide range of events throughout the year, delivering unforgettable experiences for both guests and organizers. See more about Polidomes fulldome projection.