Polidomes, a leading provider of projection domes, recently participated in the highly anticipated Lunar Light festival held in Sofia ( Bulgaria ) from May 11th to 14th, 2023. The festival featured an awe-inspiring combination of fulldome projection and projection mapping, creating a truly immersive and innovative experience.
Polidomes delivered their P75 projection dome, complete with AV technicians for assembly, disassembly, and transportation. In collaboration with MP-Studio.eu, a renowned projection mapping studio, Polidomes delivered this extraordinary project for MASTERCARD.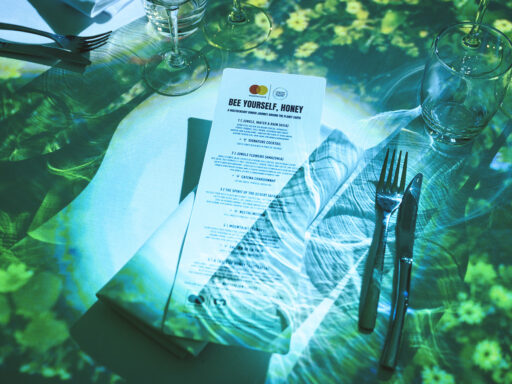 Polidomes' P75 projection dome served as the unique meeting room during the Lunar Light festival. Its impressive size and cutting-edge technology provided the perfect canvas for the mesmerizing visuals and interactive experiences. The dome was skillfully assembled on-site, creating a striking centerpiece that captured the attention of festival-goers.
Immersive Projection Mapping: Inside the P75 dome, guests were treated to a fusion of fulldome projection and projection mapping. The dome's interior became a captivating visual playground, with stunning visuals projected onto the curved surface. The projection mapping extended beyond the dome to include a mesmerizing display on the dining table. The synchronized content on the dome and the table created a thematic connection, amplifying the immersive experience for the VIPs and Mastercard's esteemed guests.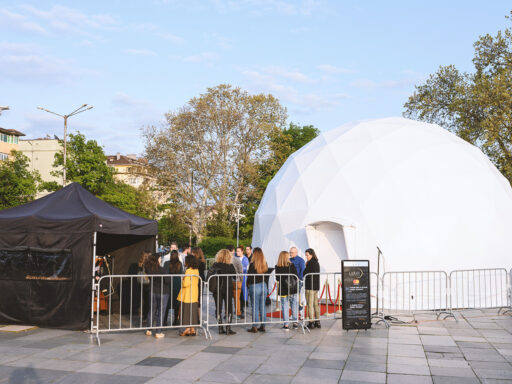 Impressed and Engaged Guests: The immersive installation left a lasting impression on the festival attendees. The combination of fulldome projection, projection mapping, and the thematic integration of content created a truly mesmerizing atmosphere. Guests were captivated by the seamless fusion of technology, artistry, and storytelling, making it an unforgettable experience.
Polidomes collaborated closely with MP-Studio, a renowned projection mapping studio, to ensure the seamless execution of the project. MP-Studio brought their expertise in projection mapping, adding a layer of artistic creativity to the immersive installation. The partnership between Polidomes and MP-Studio proved to be a winning combination, delivering a truly unique and awe-inspiring experience for all attendees.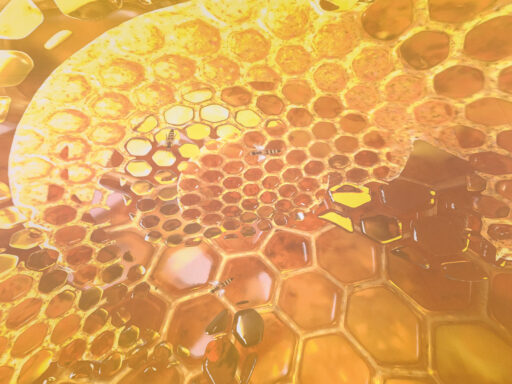 The Lunar Light festival in Sofia showcased the limitless possibilities of immersive projection technology, with Polidomes' P75 projection event dome taking center stage. The collaboration between Polidomes, MP-Studio, and MASTERCARD resulted in an innovative and captivating experience that left guests amazed. By seamlessly combining fulldome projection and projection mapping, this project pushed the boundaries of visual storytelling and set a new standard for immersive installations. Polidomes continues to solidify their position as a leading provider of projection domes, delivering unforgettable experiences to clients and audiences worldwide.