During 2020 Polidomes installed a P-110 m2 geodesic dome for the Aberos Driver Academy near Poznan, not far from the German border. The dome is equipped with premium flooring, a transparent window and a large entryway for cars and is used for multiple purposes.
The Aberos Driver's Academy (https://aberos.pl) is an impressive, 16 hectare complex with buildings for offices and school classes and of course the Dome itself which overlooks the entire area. Drivers can get qualification courses for all categories of driver's licenses, plus the area is set up for racing and with off-road trails and special areas for testing driver's skills under very difficult conditions such as on slippery surfaces. The Academy also organizes private lessons for race car drivers and their crews, so it's a real driver's heaven.
A fierce storm recently tore the dome cover, so we produced a new one and came to replace the entire cover (free of charge as it was insured).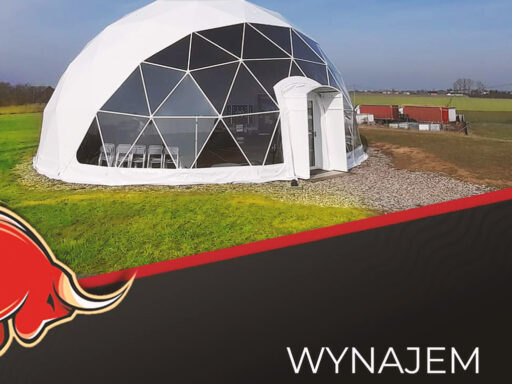 This gave us the opportunity to interview Ms Natalia, the owner of the Academy and ask her opinion and if she has been satisfied with the dome the last years.