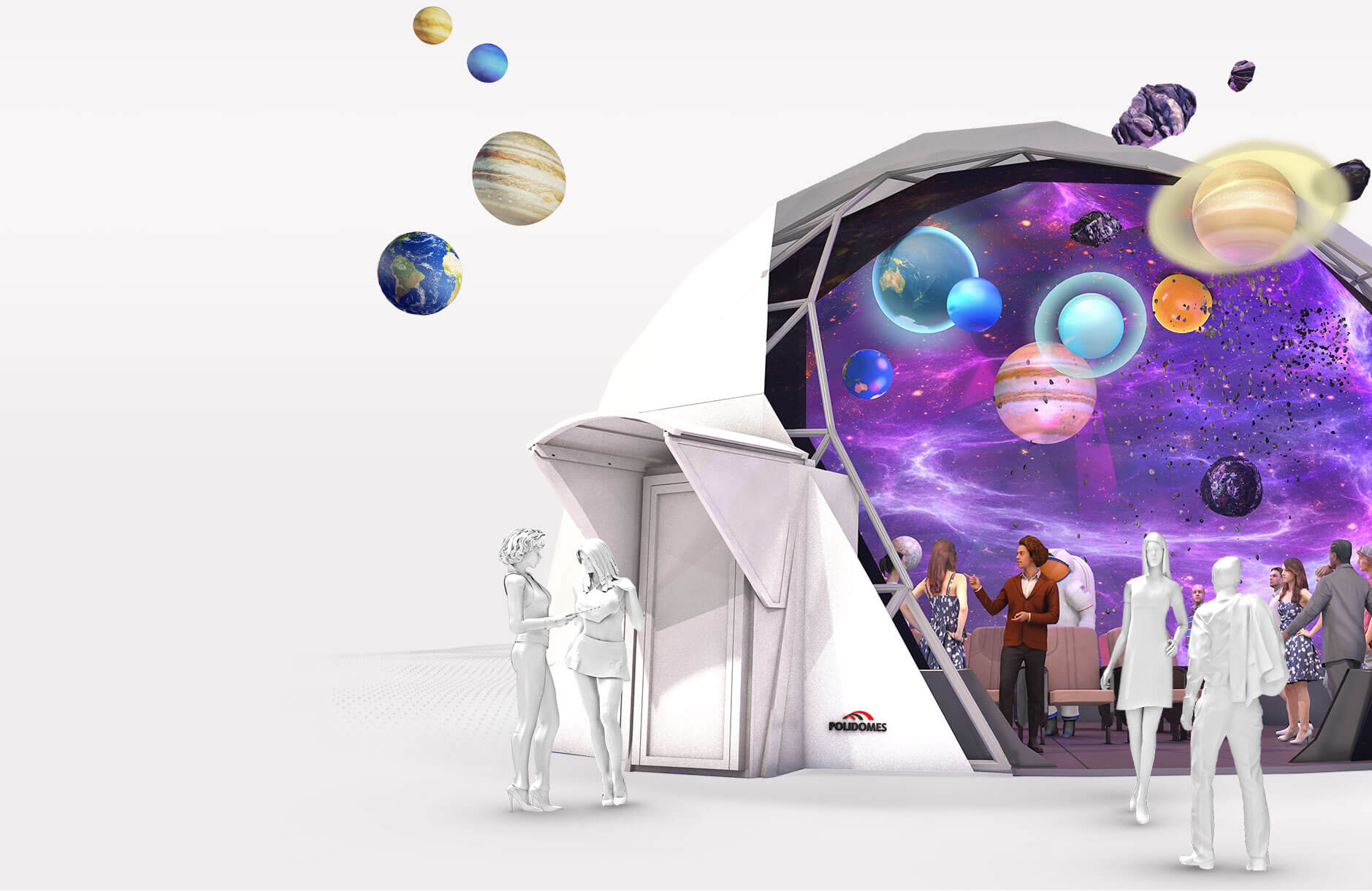 Planetarium


domes

Immersive 360°
projections that
transform reality.

Sales and rental
of event domes
We offer worldwide sales
and short-term rentals
for any event

Festivals,
trade fairs
Make Your event
spectacular with
an event dome

360o Projectors

(cinema 5D)
Full spherical
map projections

Domes from
6 - 50m+
We produce worlds
largest, portable
Geodomes

Worldwide setup
and delivery
We guarantee
reliable setup
and delivery anywhere

Worldwide
service
All our Geodomes come
with full service
and ongoing support

Planetarium


360o domes
Fully equipped
360° Portable
Planetariums
Our portable planetariums
are a turnkey solution that
can be set up easily anywhere.
Our planetariums come with a high quality negative pressure screen
and planetarium projector for crystal clear shows.
Provides a unique and unforgettable way to explore the mysteries of the universe. Bring the wonders of the cosmos to your community today with our portable planetariums!
Your choose
P 30
Product specification
We offer two different rental options
for all Polidomes event tents. The basic
model includes only the basic tent
elements (framework, PVC cover
of your choice and PVC zip doors).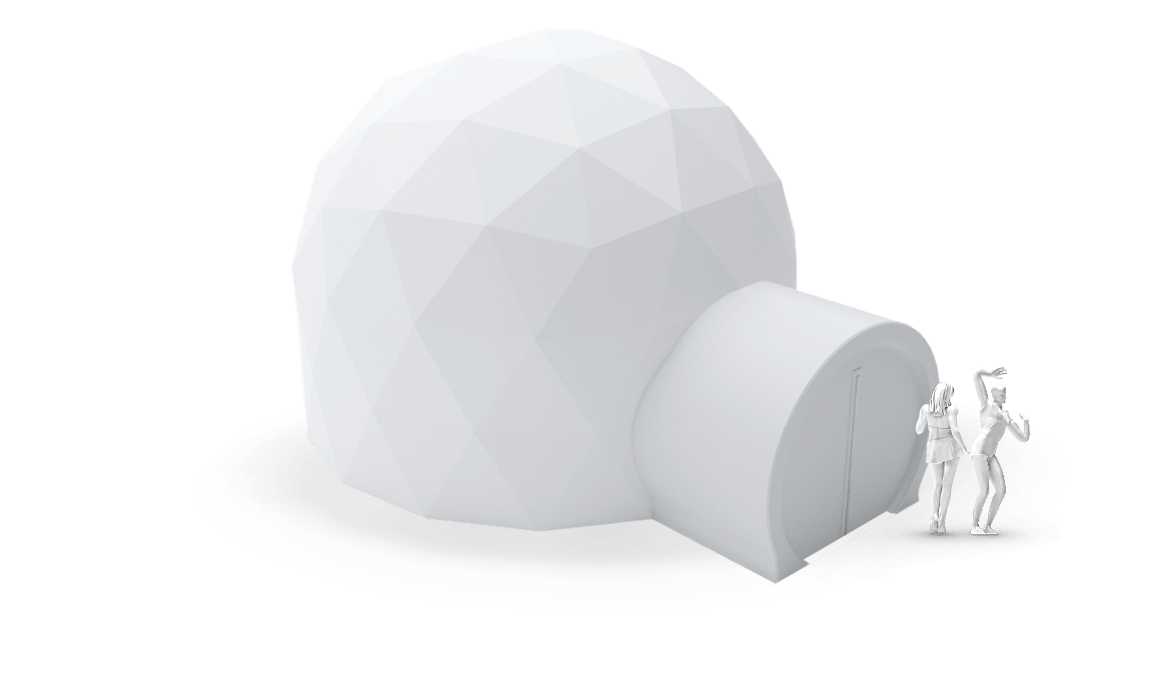 Price
to find out the exact price use the price calculator below, or contact us
price calculator
Discover the Universe in a Polidomes Planetarium

Planetarium
construction
Portable
Planetariums
built to last
1
Galvanized steel
framework
The galvanized steel frame
is easily assembled and
provides maximum stability
for planetarium domes and
creates a perfect 360° space
without need of walls or
support columns
2
Projection Screen
The inside projection liner is made
of the same material as cinema
screens and is held in place by
Polidomes negative pressure system
for a wrinkle-free, seamless screen
which is perfect for Planetariums.
3
Outer Cover
The outer cover
membrane is made of
the highest quality
material. It is completely
opaque, weatherproof,
fire, tear and mold
resistant. The cover can
be fully color printed with
your choice of branding.
4
Crystal Clear
Imagery
Take your audience
to the outer reaches
of space. The combined
elements of a Polidomes
Planetarium creates an
immersive reality that
will bring your content
to life!
5
Projector
&

Sound

Polidomes uses a
spherical projection
system and full surround
5.1 Dolby speaker system
to create an out of this
world atmosphere. We
also offer a wide variety
of 360o planetarium shows.

Spherical mirror
projection system
The projection is carried out
using a high-end class video
projector and mirror system.

Taking into account safety considerations and the
comfort and ease of operation of the entire system
multimedia system and its mobility, the projection will
be carried out using a high-end class video projector
and mirror system.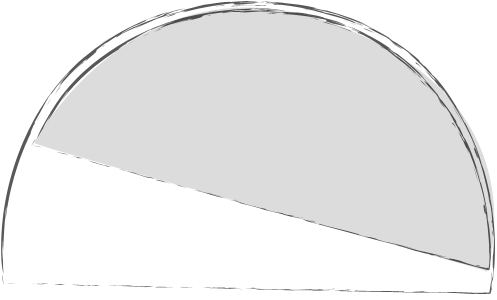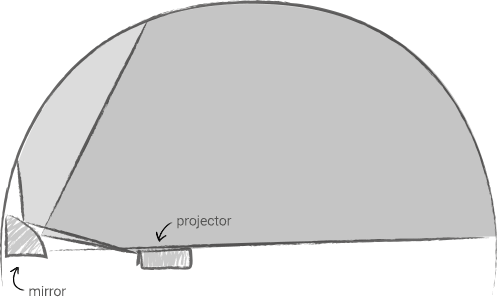 Below in the figure we have a comparison of two projection systems (Fisheye and Spherical Mirror) using a projector with a native resolution of 1920x1080 pixels:
Set of mirrors
Is made with technology that ensures maximum attention to
the highest possible quality, so there are no so-called double
reflections, distortions and other adverse optical phenomena
(chromatic aberration as in the case of Fisheye) adversely
affecting the image presented on the screen of the dome.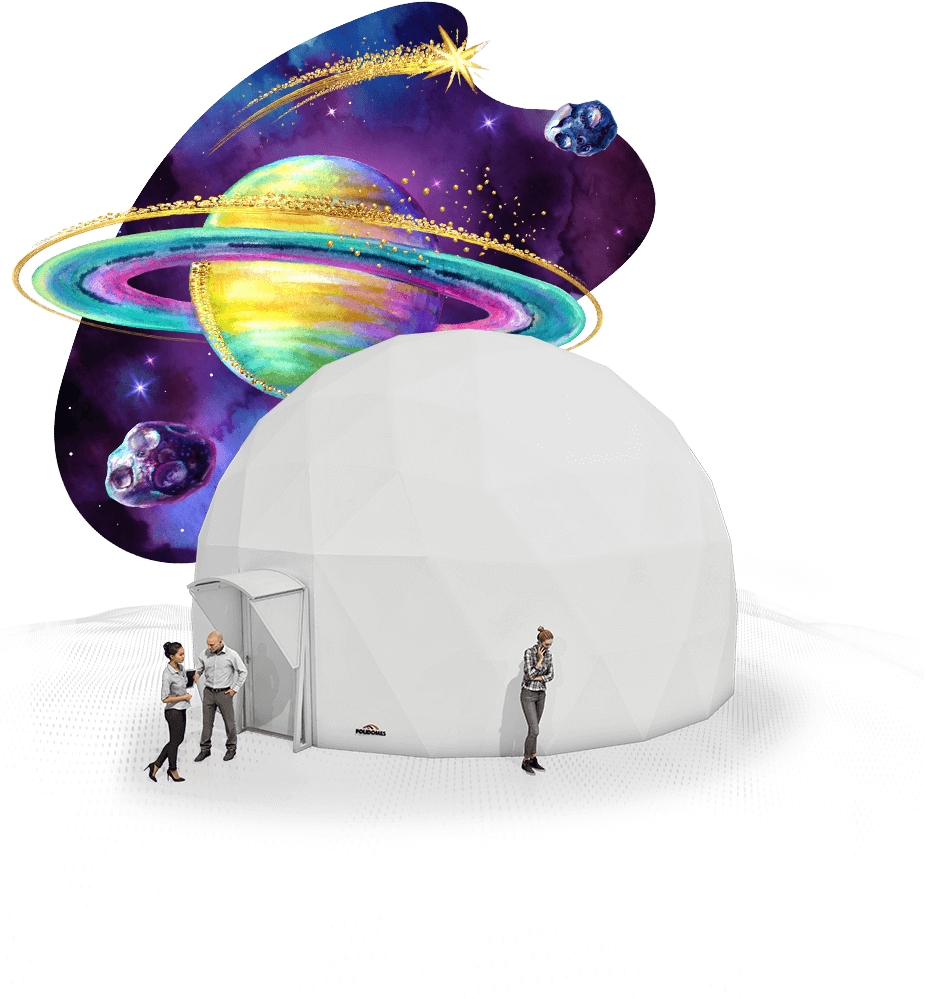 Fisheye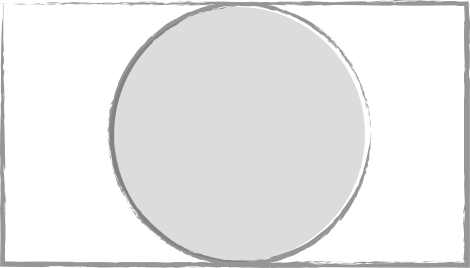 Spherical mirror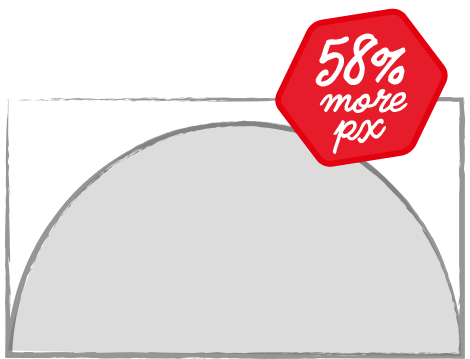 As you can see from the example, in the case of projection
using a spherical mirror Spherical Mirror the image on
the screen is created with 532,000 pixels more
Polidomes Projection Domes are an ideal
solution for music festivals, VIP parties, theater performances, conferences, corporate events, culture, art, education and museum exhibitions, E-Sports events, planetariums and many other multimedia presentations for which audiovisual attractiveness is an important factor.
In addition, the mirrors are mounted in a dedicated box transportation, so
as to protect them from possible damage during transport.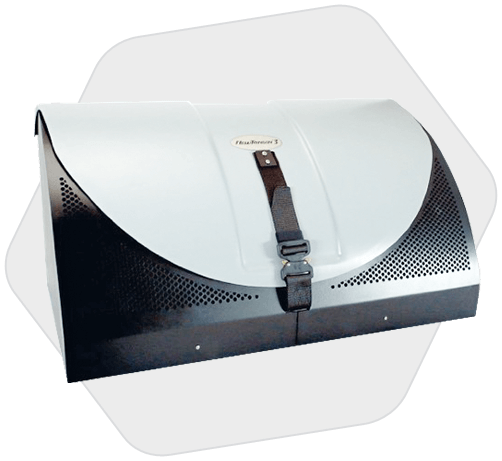 Parameters of the
Projection system

1 448 000
pixels
Effective number
of image-generating
in pixels

Matrix
DLP
Digital Light Processing for ultra-clear displays

Lamp-free
laser
Eliminates delays due to instant on
and off, with no heating and cooling.
Laser projection also provides
excellent range of rich, true-to-life colors

5 400
Ansi Lumen
Brightness: laser provides a bright
and clear image even in imperfect
lighting conditionss

100 000 : 1
Contrast Ratios
CR is a property of a display system, defined
as the ratio of the luminance of the
brightest shade to that of the darkest shade
that the system is capable of producing

20 000 h
Lamp life
Guaranteed number
of hours of trouble-free
lamp operation

2 + 1
Audio system
Stereophonic sound or, more commonly,
stereo, is a method of sound reproduction
that recreates a multi-directional,
3-dimensional audible perspective

Control
computer
Control and settings
of projection
management unit
Software
Marketers and event organizers
worldwide are applying the many possibilities of Polidomes Projection Domes for promoting their brand, product, exhibit or event. Attendees are swept into a full-surround virtual reality world that presents your personalized thematic content in 3D without the need of VR headsets.
Additional possibilities
Basic


Equipment

Explore the
HQ standard
features of
our Geodomes