Entrances and door
Enter the Geodomes
Our standard circular entrance is perfect for large events. Each door includes a reinforced hoop for structural integrity. The cover for each standard arched entrance is made tarpaulin with a zipper. To keep Geo domes heated or air conditioned, Polidomes recommends the installation of single or double aluminum and glass doors.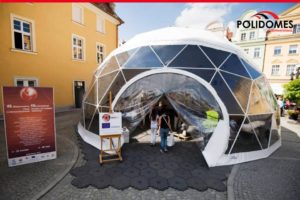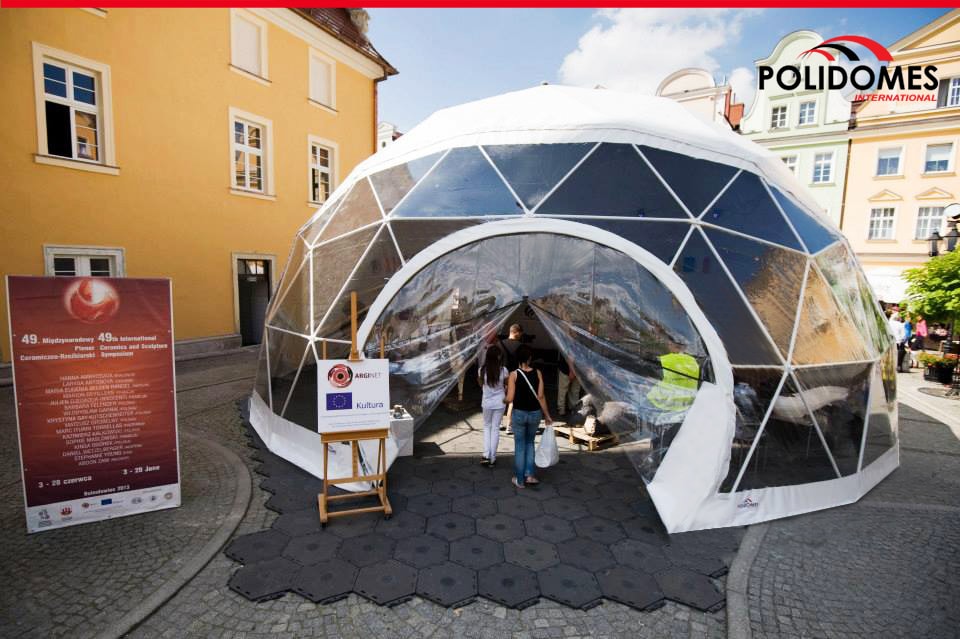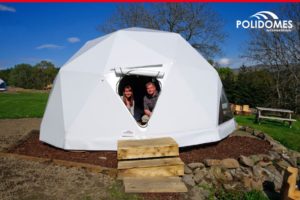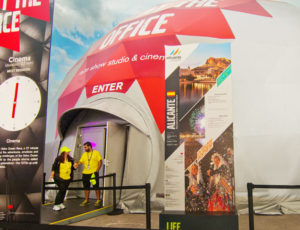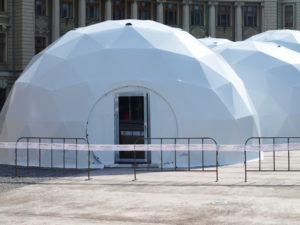 A multitude of options
We use non-flammable doors from renowned producers, made of safety glass and equipped with anti-panic locks. They are fitted with a special hardware system that provides safe and quick assembly. In case of emergency, this system makes for easy and fast ingress and egress from the marquee. Depending on the size of the sphere marquee we can use single or double-wing doors.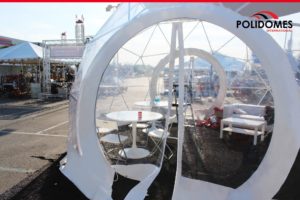 Entrance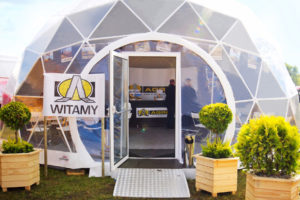 Single door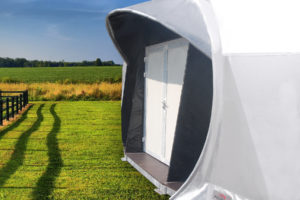 Double door
Aluminum ramp
Aluminium ramps are available for easy stroller and disabled access. Perforations eliminate the risk of slipping, even in inclement weather.