Our entire manufacturing process takes place in-house in our factory in Swiebodzin, Poland. We employ a proven design/build system strategy that minimizes risk and maximizes value. This permits us to simultaneously control every detail of production from planning and design on through setup and delivery.
This start-to-finish process assures every geodesic structure we produce will be of the highest quality.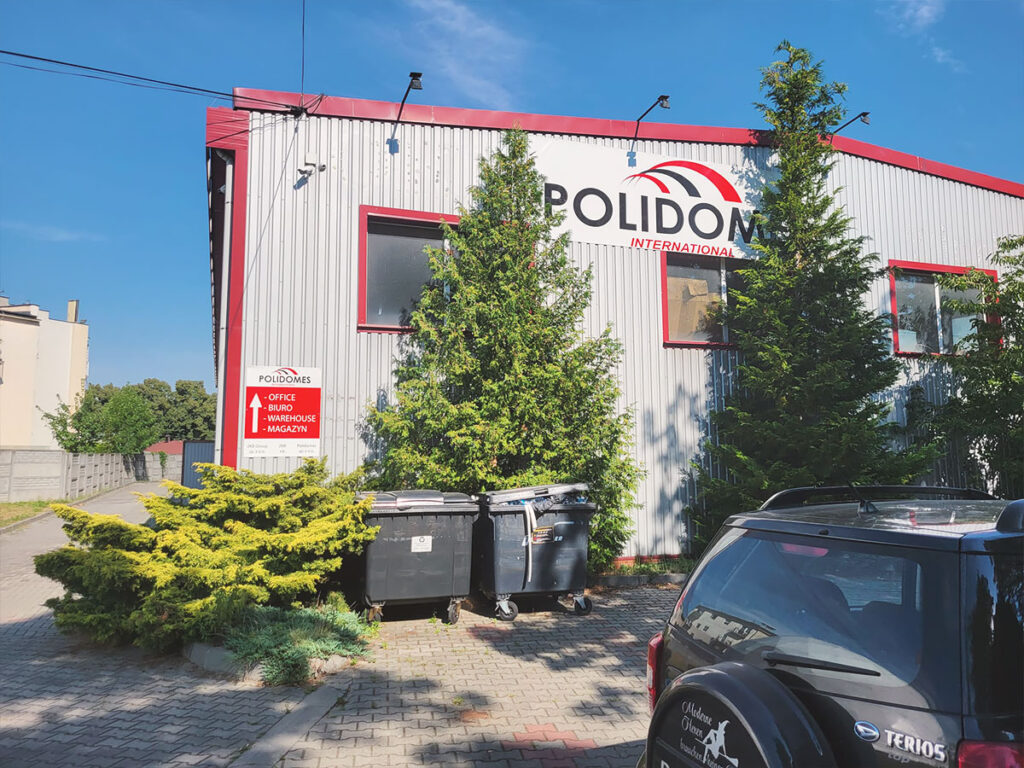 Customer Vision
Our manufacturing process begins with close consultation with our customers to determine which product they want, their vision for using it as well as any desired customizations. We discuss long term goals and innovative opportunities to assure your project's success. This usually takes place over zoom calls and the customer sending us any designs or documentation they may have.
Our Design Studio
Once we fully understand our customers' expectations and requirements, our engineers and designers prepare sketches, graphic designs and/or CAD drawings for our customers approval and any suggested changes if needed.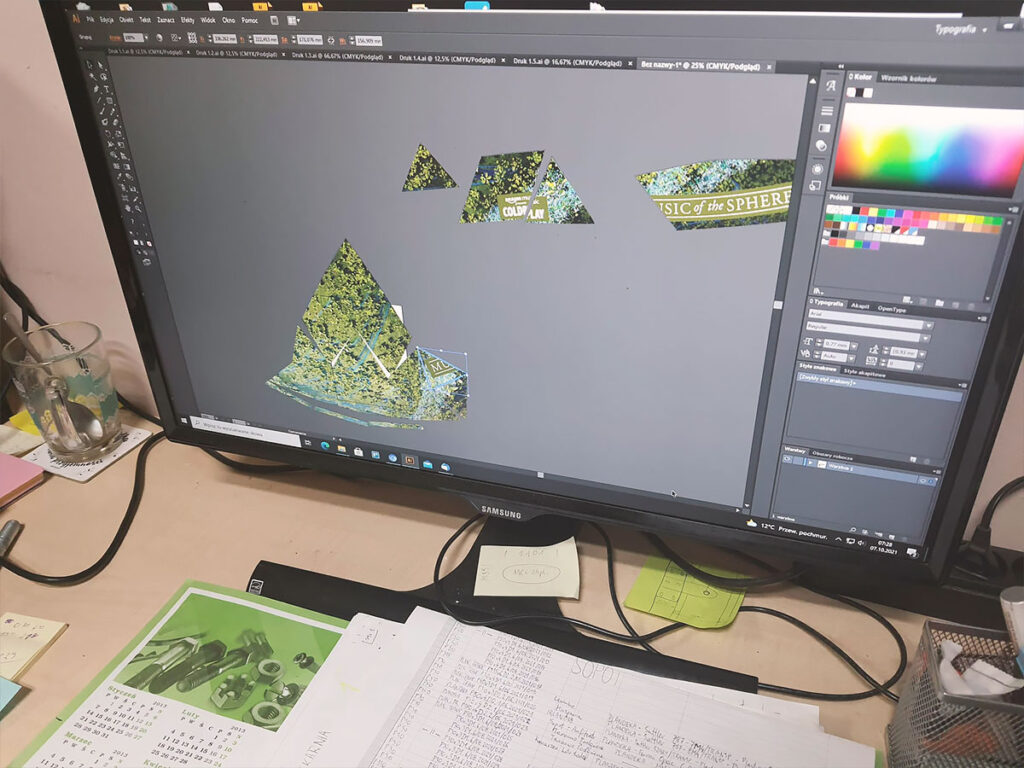 Metal Workshop
Our metal workshop is where the structural framework elements are hand crafted by our expert machinists. This is where welding, cutting, shaping, crimping and painting of metal parts takes place. We use high quality galvanized steel for all structural elements to prevent corrosion and assure long life.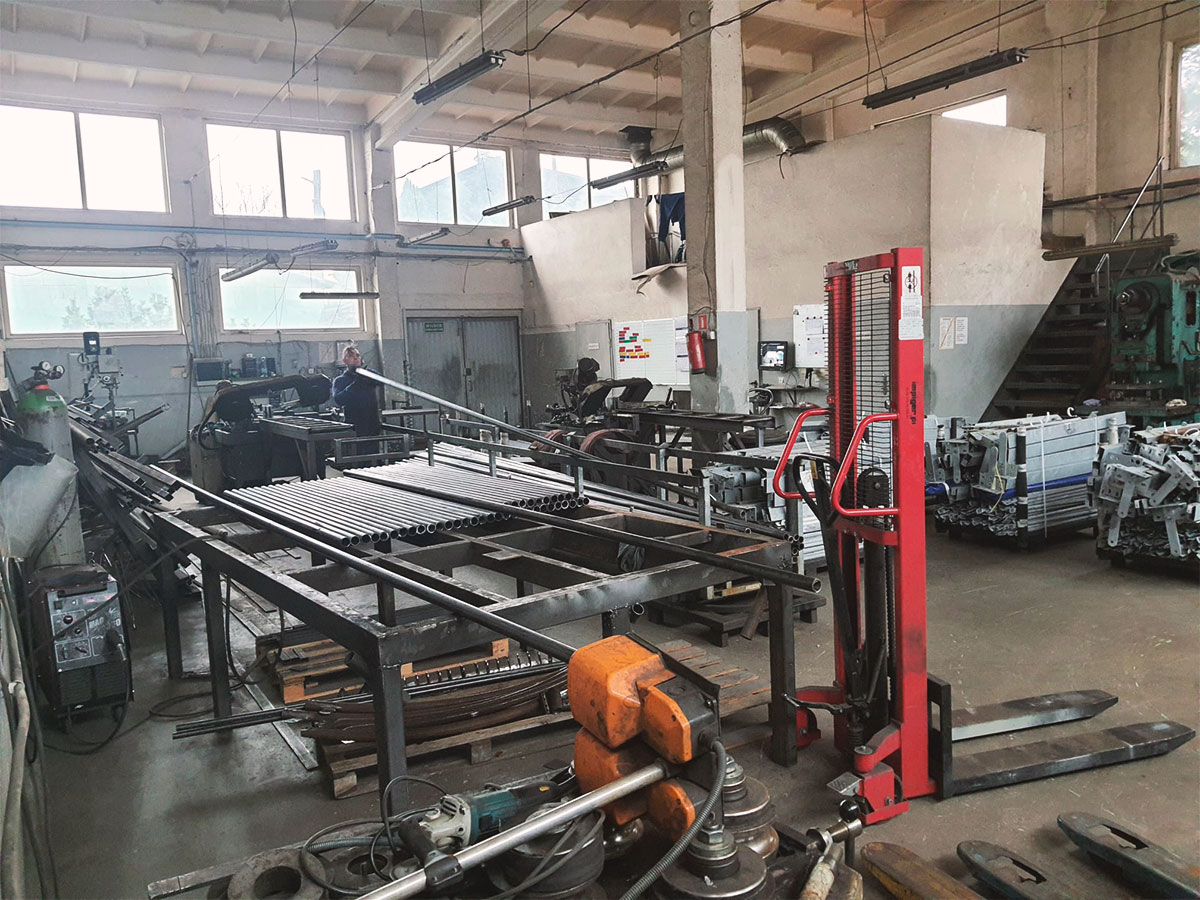 Printing Room
Domes are a 3D canvas waiting to be brought to life! We use state-of-art presses for printing perfect tarpaulin covers with highest quality permanent inks. We create vibrant, prints of any design in any RAL colours imaginable. We also produce banners, signage and temporary decals off all shapes and sizes.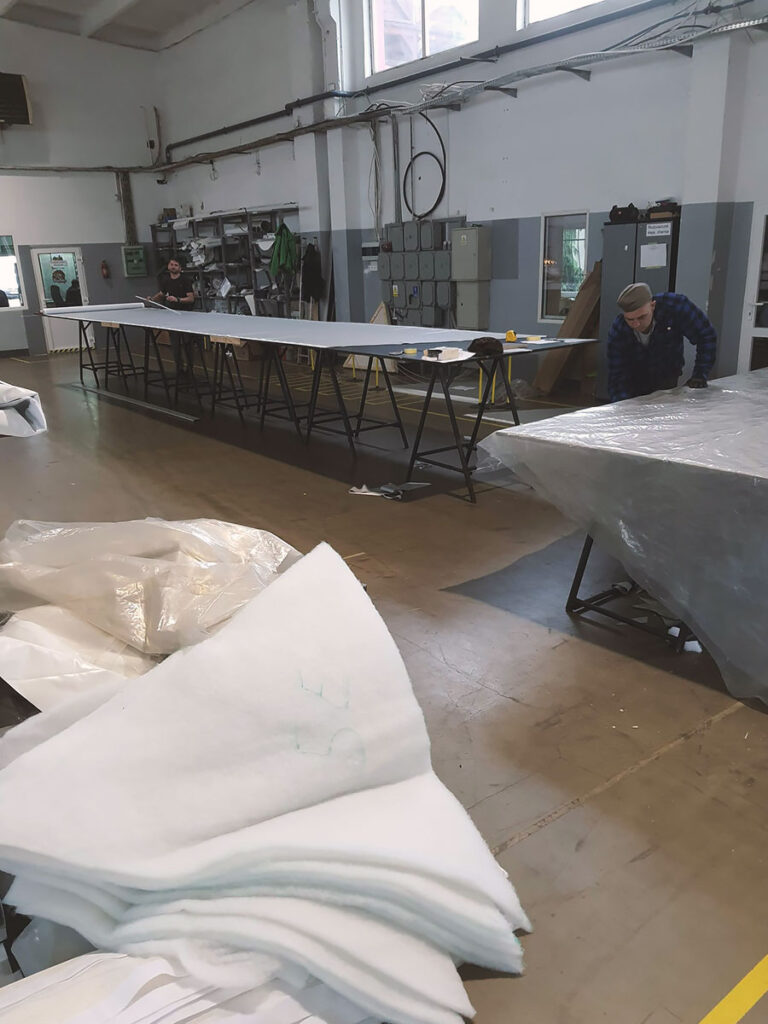 Sewing Room
Our sewing room is where our expert sewing team stitch any needed parts that require special stitching such as flaps, vents, windows and entryways. They are a great dedicated team who keep us all smiling. They use the strongest quality thread and make certain every stitch holds tight.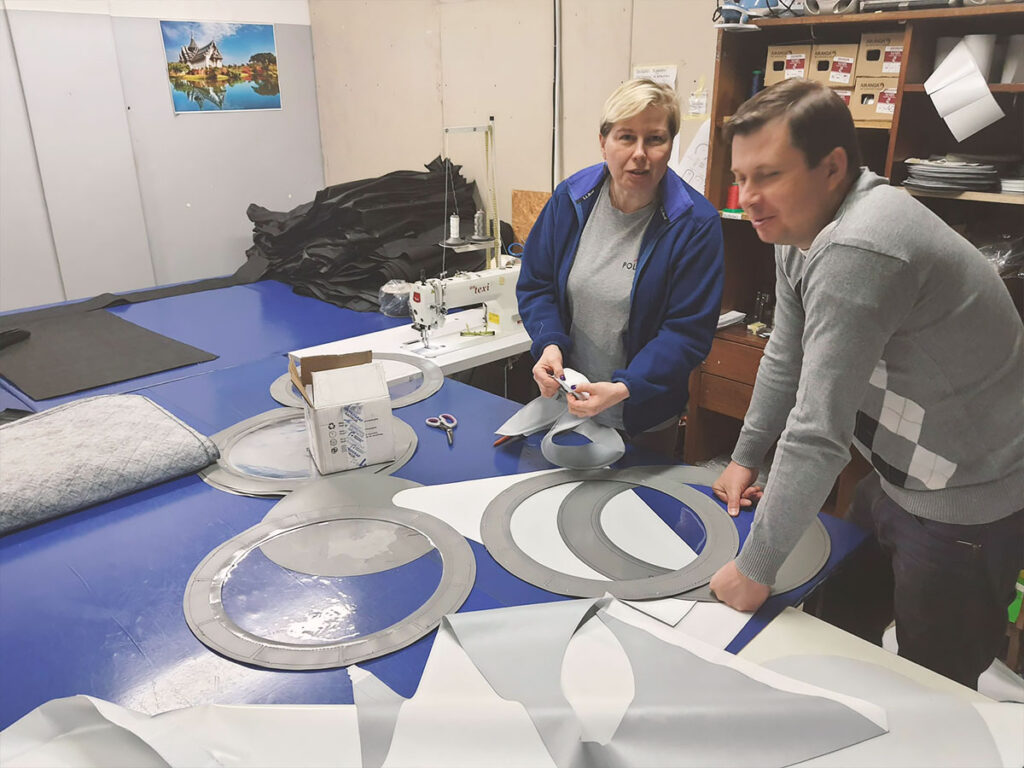 Tarpaulin Hall
Our tarpaulin hall is where our dome tent covers are welded together. Our experts use state-of-art, high-frequency and hot air welding machines and highest quality materials from manufacturers such as Serge Ferrari . You can imagine how much work, skill and room is needed to create perfectly fitting dome covers up to 30 m in diameter including entryways, vents and windows – all with seamless bonds.
Testing Halls
Polidomes ensures precision, quality and optimal performance of all our domes. Before shipping we have several large halls where our products are assembled and tested to be sure everything fits and works perfectly. Equipment such as laser projectors and media servers are also pretested and calibrated to be certain everything will be ready to go when the product is assembled on site.
Our testing halls are also where Polidomes Lab, our Research and Development department tests new innovations, equipment and materials. Our Lab specializes in technological integration, finding, combining and expanding the absolutely limitless uses of geodesic and immersive technologies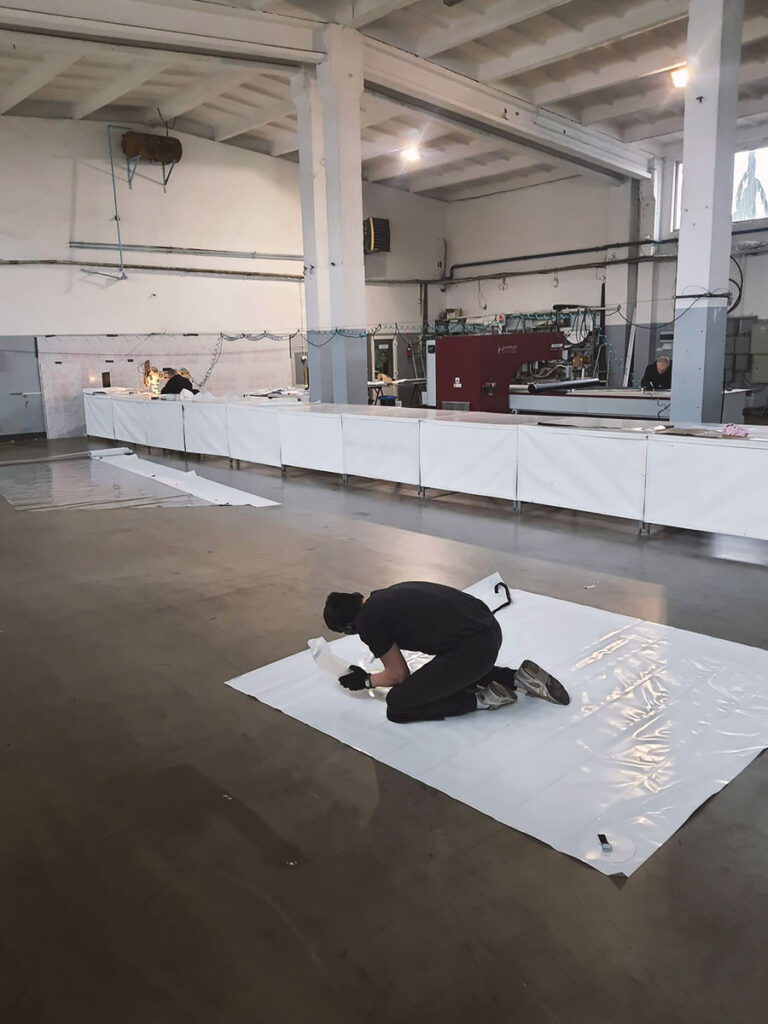 Warehouse & Shipping
Our warehouse is where all project parts and additional equipment (flooring, doorways, projection liner, AV systems, etc.) are collected, inventoried and carefully packed for shipping in durable crates and containers. Our professional assembly and technology team will be there for arrival and setup when needed.