Trade shows are all about making a lasting impact on potential clients and showcasing your brand in the most captivating way possible. Imagine a marketing tool that not only attracts attention from every corner of the venue but also offers a fully personalized experience for your brand. Enter the Polidomes Immersive Circular Room – a game-changer in the world of trade show booths!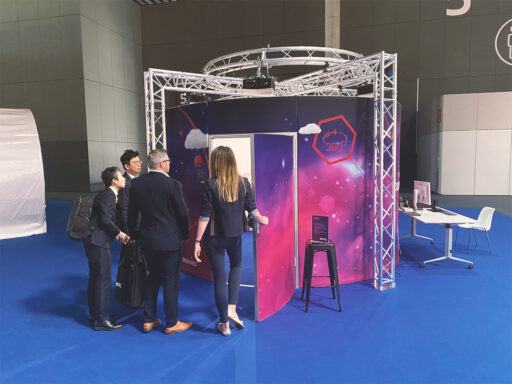 Available in 3 Sizes – 6, 8, and 10 Meters in Diameter!
The Polidomes Immersive Circular Room comes in three convenient sizes, allowing you to choose the perfect fit for your trade show space. Whether you want to create an intimate setting or a grand spectacle, our circular room adapts effortlessly to your vision.
Fully Personalized – Your Brand, Your Way!
At Polidomes, we understand the value of branding and its role in leaving a lasting impression on your audience. That's why our Immersive Circular Room offers full personalization, enabling you to design the branding exactly as you envision it. Make it an extension of your brand identity and set yourself apart from the competition.
Limitless Projection Screen – Showcase Your Imagination!
Step inside the Immersive Circular Room, and you'll be surrounded by a seamless projection screen on all surfaces. This cutting-edge technology allows you to display any content you can imagine, from brand presentations and product showcases to immersive storytelling – all in stunning 360-degree spherical projection.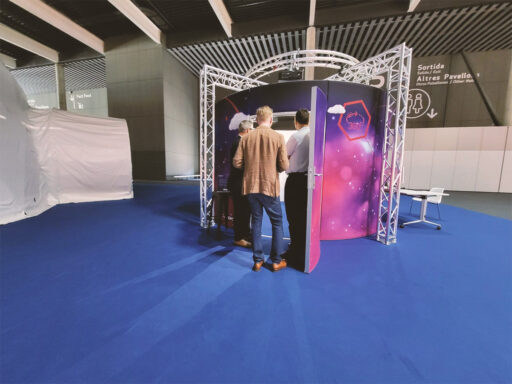 Content Creation Services – Bringing Your Vision to Life!
Feeling overwhelmed by the possibilities of the Immersive Circular Room? Don't worry! Our expert team can create captivating content tailored to your brand and message. Let us craft a mesmerizing experience that leaves your audience in awe and craving more.
Heightened Experience – A Meeting Room Like No Other!
The marketing potential of the Immersive Circular Room doesn't end with presentations. With a height of 2.5 meters, it creates a serene and isolated space amidst the bustling fair crowds. Utilize it as a meeting room to engage in focused discussions with potential clients and create meaningful connections.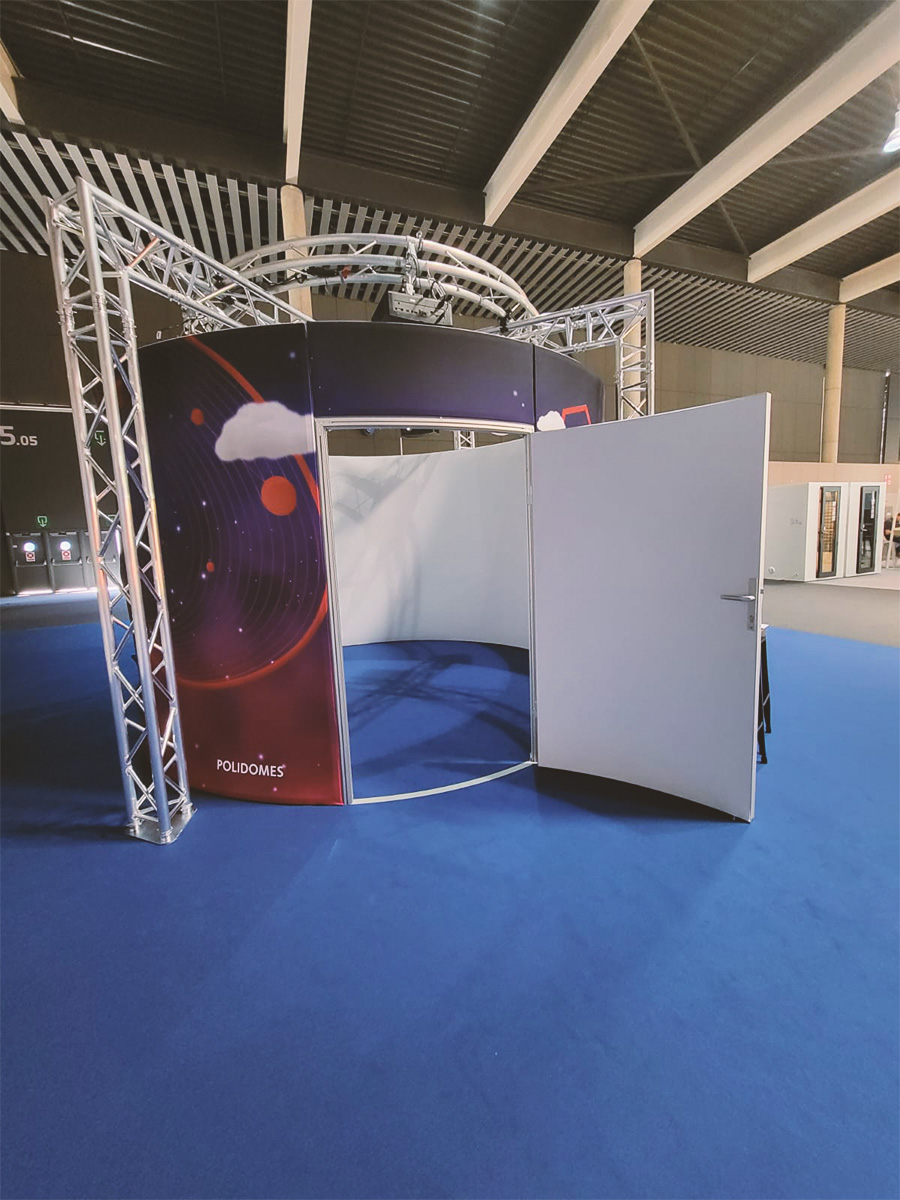 Maximize Your Trade Show Space – Make Every Inch Count!
Trade show space can be expensive, and utilizing it efficiently is crucial. The Immersive Circular Room offers the best solution by using 100% of your trade's surface and making your investment truly worthwhile.
In conclusion, Polidomes' Immersive Circular Room is a show-stopping marketing tool that will elevate your trade show experience to new heights. Capture attention, leave a lasting impression, and create memorable interactions with your audience. Step into the future of trade shows with Polidomes – your path to trade show success!