September 2023 brought another spectacular achievement for Polidomes. This time, on September 9th, we delivered an impressive 19-meter diameter dome for the Shell brand. It marked the beginning of an extraordinary event that took place at the PGE National Stadium in Warsaw – the Shell V-Power Show.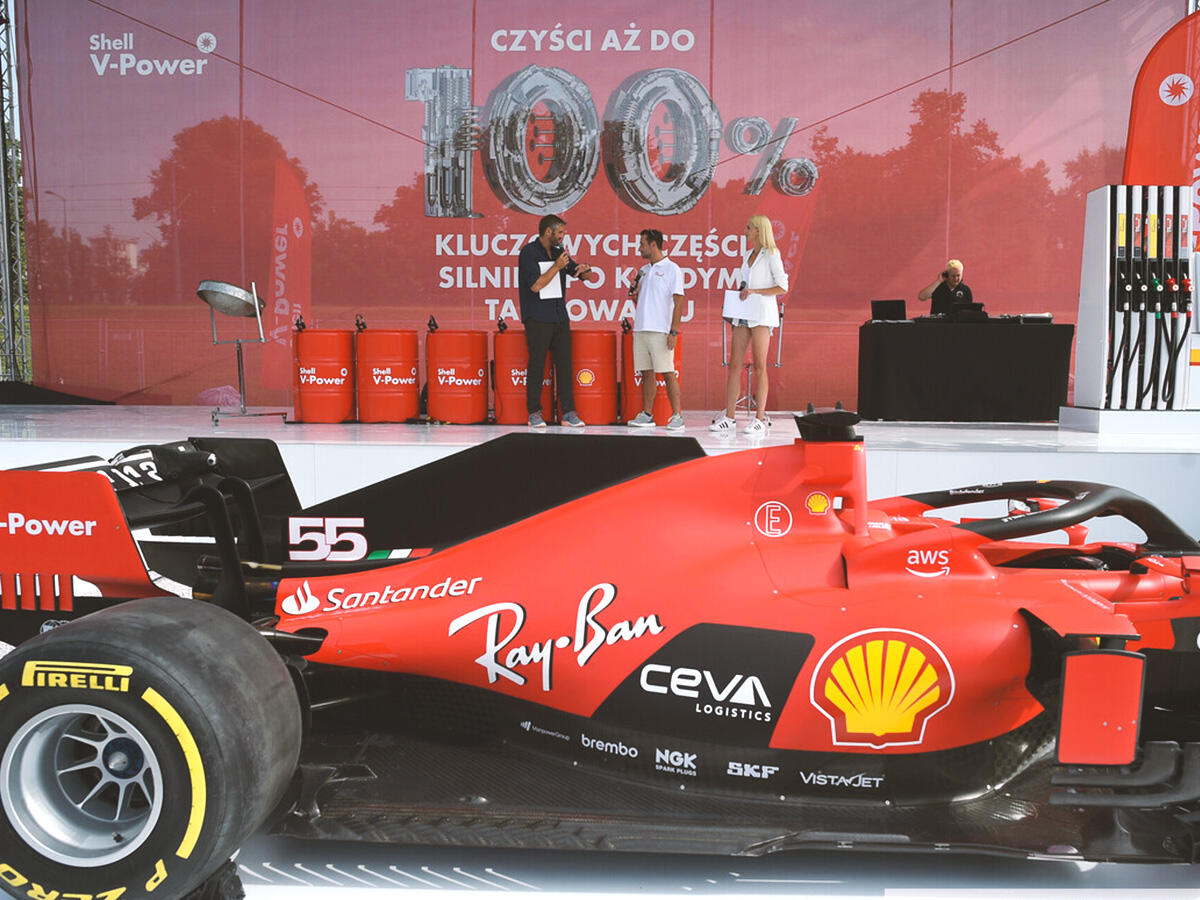 According to the organizers, nearly 12,000 people participated in this exceptional event, including renowned athletes and popular television personalities. It was a true celebration of automotive and technological excellence.
Attendees in the event area had the opportunity to experience remarkable attractions. The 7DVR platform stood out, providing participants with unforgettable virtual reality experiences. Additionally, attendees had the chance to meet the famous Finnish driver, Kimi Räikkönen, who personally took part in the event.
The Ferrari fleet display provided automotive enthusiasts with a feast for the eyes, showcasing the latest and most exciting models from this legendary brand. However, that wasn't all – scientific experiments involving Shell's new fuel garnered significant interest from participants.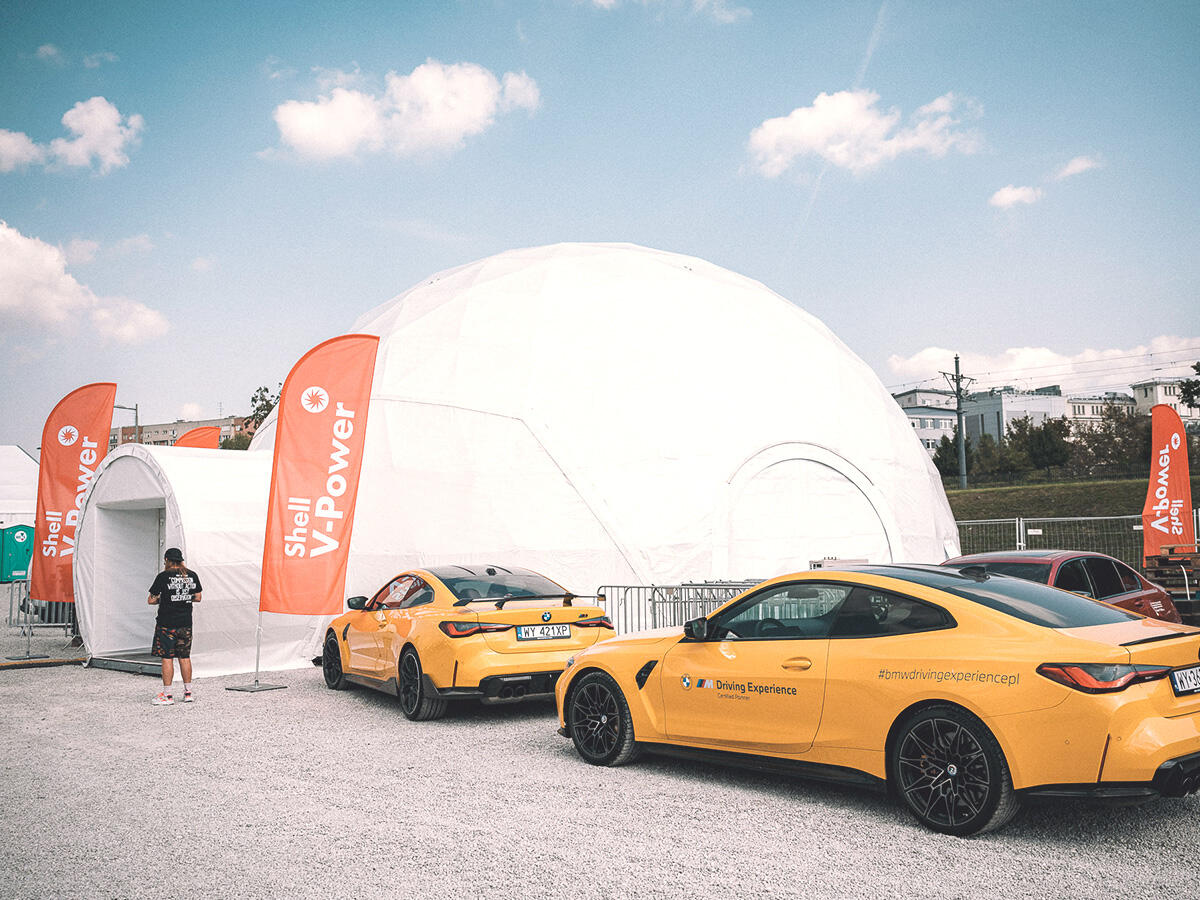 One of the most captivating attractions, however, was the SPHERICAL CINEMA, housed within the dome provided by Polidomes. Here, in the spacious and technologically advanced interior, viewers could experience cinematic sensations on an entirely new level.

The 150 square meter dome proved to be the perfect venue for the presentations led by the Shell brand. Despite being located at the heart of the event, it offered moments of respite from the loud and exhilarating automotive attractions. This space became a true oasis of calm and reflection in the bustling center of action.
Polidomes would like to extend heartfelt thanks to the Afekt agency for their trust and the opportunity to participate in such a prestigious and visually stunning project for one of the most recognizable brands in the world – Shell. This project serves as yet another testament to our ability to deliver exceptional solutions for the most demanding clients.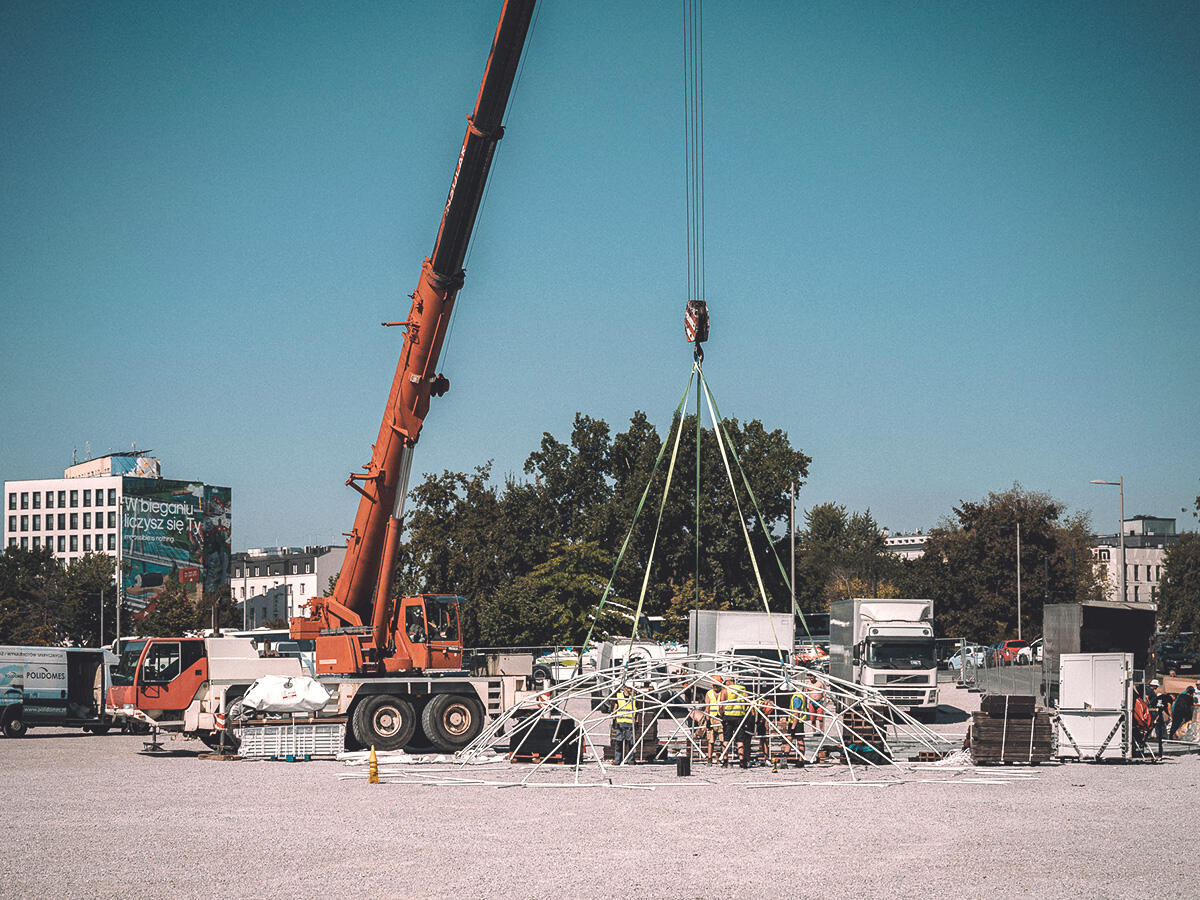 Last September not only brought unforgettable moments for automotive enthusiasts but also reaffirmed that Polidomes is a leader in the geodesic construction market and a reliable partner for the world's most prestigious brands. We look forward with anticipation to the future challenges and opportunities that lie ahead!
Polidomes performed exceptionally well, facing the challenge of simultaneously executing the largest disassembly in our history in Warsaw ✌🏻 (read the article about our six conntected geodesic domes).