Prepare to be dazzled by our latest triumph, a testament to our prowess and dedication for three compelling reasons:
Global Brand, Grand Execution: We orchestrated a spectacular event for an international powerhouse (our lips are sealed due to contract stipulations). This monumental feat stands as our crowning achievement yet.
Warsaw Wonders: Set against the backdrop of Poland's vibrant capital, Warsaw, this event was a true homecoming. We transformed the heart of our homeland into a dazzling showcase of modernity and splendor.
A Vision Realized: With finesse and technical wizardry, we brought to life a visually stunning event to unveil a brand's groundbreaking new product. It was a privilege to infuse innovation and grandeur into every detail.
The client's vision necessitated nearly 2000m² of our signature spherical tents, spanning from showrooms to concert halls, VIP sanctuaries, and exquisite dining spaces. Our comprehensive range of event tents, including the versatile P700, P500, P300, P150, P110, and P75, answered the call.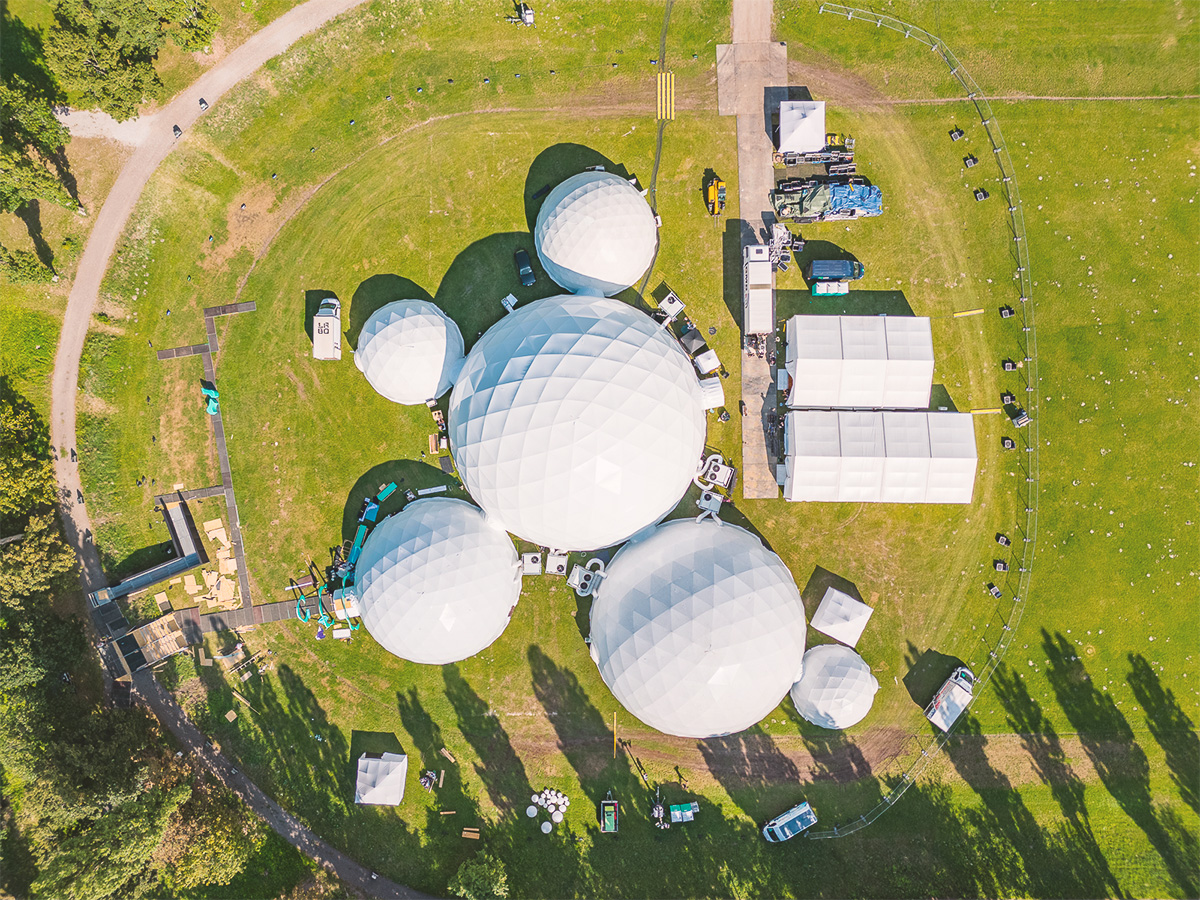 Under the expansive canopy of the P700, guests were treated to awe-inspiring spherical projections
and a concert by a beloved Polish icon, captivating an audience of 600. This tour de force spanned two unforgettable days. With precision and expertise, our team of 20 skilled installers, aided by two mighty cranes, meticulously erected these architectural marvels over five days. Spearheading the operation, our special operations maestro, Sławek, ensured flawless execution from start to finish.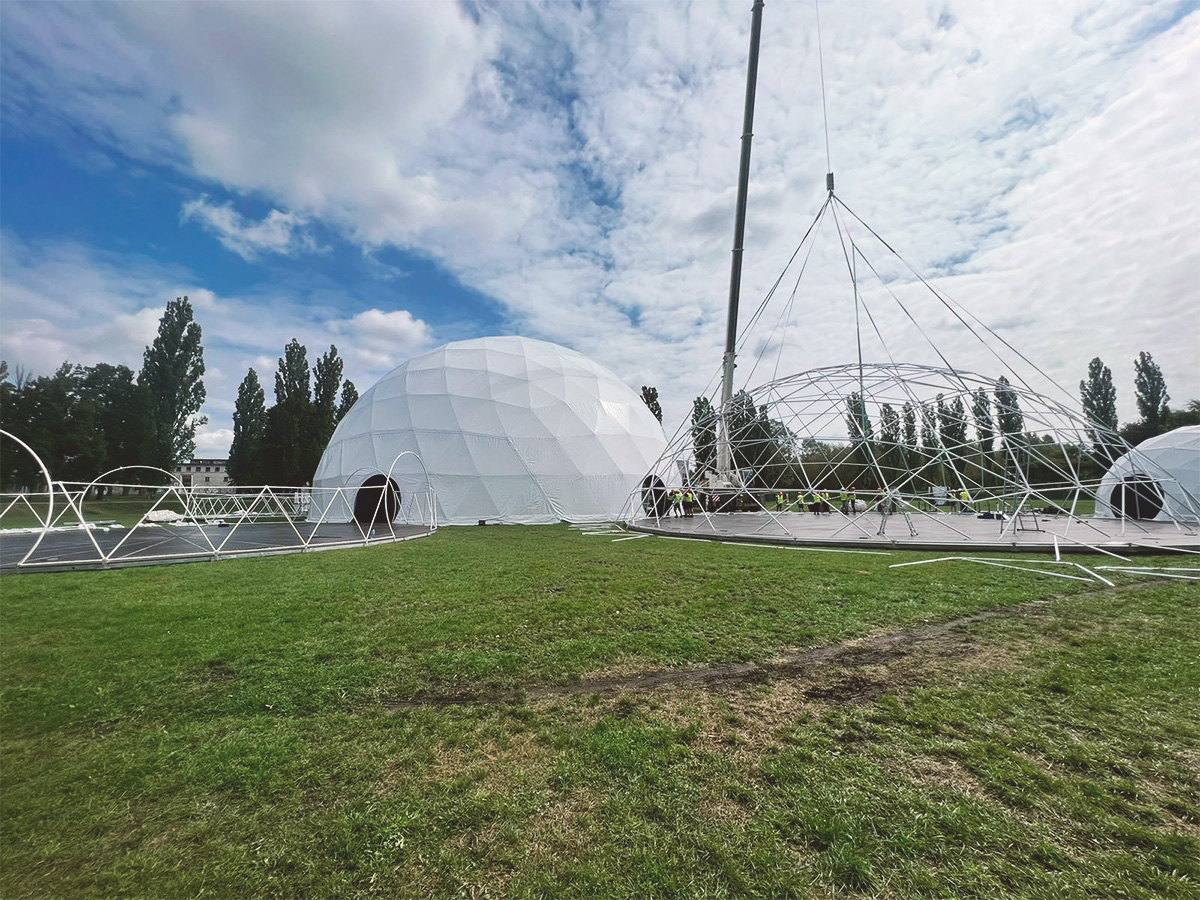 The resounding success of this event is a source of immense pride. Once again, we surpassed the stratospheric expectations of a global titan, cementing our reputation as pioneers in delivering extraordinary experiences.