In November 2022, Polidomes International was awarded a prestigious contract after winning a competitive tender with Poznan University of Technology. The task was to design and build a state-of-the-art Space Robot Testing Hall. As a result of this challenge, Polidomes delivered an impressive dome with dimensions of 30 meters in diameter, covering approximately 700m2 of surface area. This unique structure will be connected to a complex of laboratories constructed using traditional technology, creating an innovative research environment.
On the dome's interior, Polidomes manufactured and supplied a specially designed framework to accommodate the suspension of cameras and lighting. These elements are essential for conducting advanced research and observations related to robotics and space technology.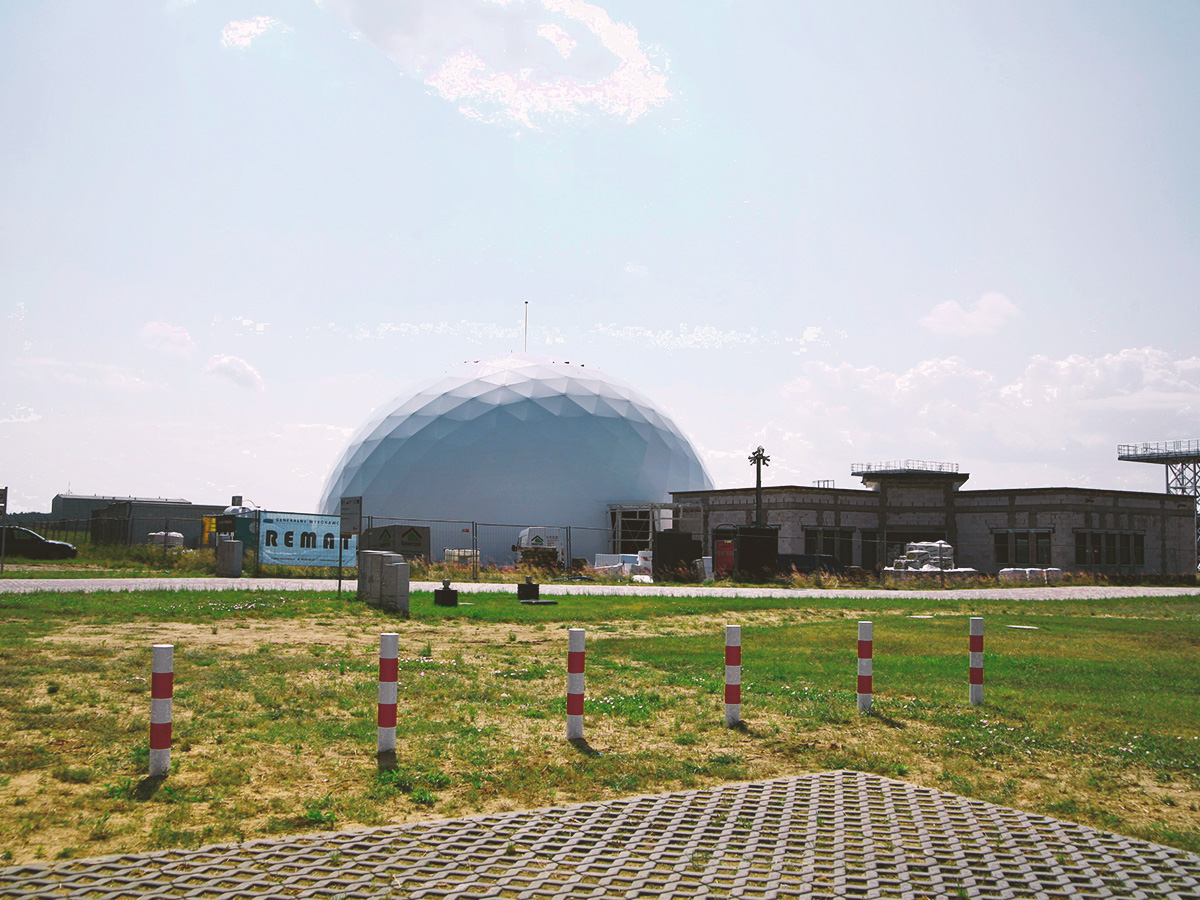 The production of this impressive dome took just one month, a testament to Polidomes' advanced and efficient manufacturing processes. The entire assembly of the structure took only four days, made possible by employing a powerful 130-ton capacity crane.
Throughout the entire project, the Polidomes team executed according to plan, ensuring the highest quality and precision at every stage. Currently, the project is nearing completion, and Polidomes is proud to continue its involvement in the development of this innovative hall, which will become a significant feature of Poznan University of Technology's academic landscape.
We are immensely proud to have played a crucial role in the realization of this advanced project, serving one of the best universities in Poland. Our commitment to designing and constructing modern, versatile geodesic structures remains steadfast as Polidomes strives to create innovative solutions that support scientific and technological progress.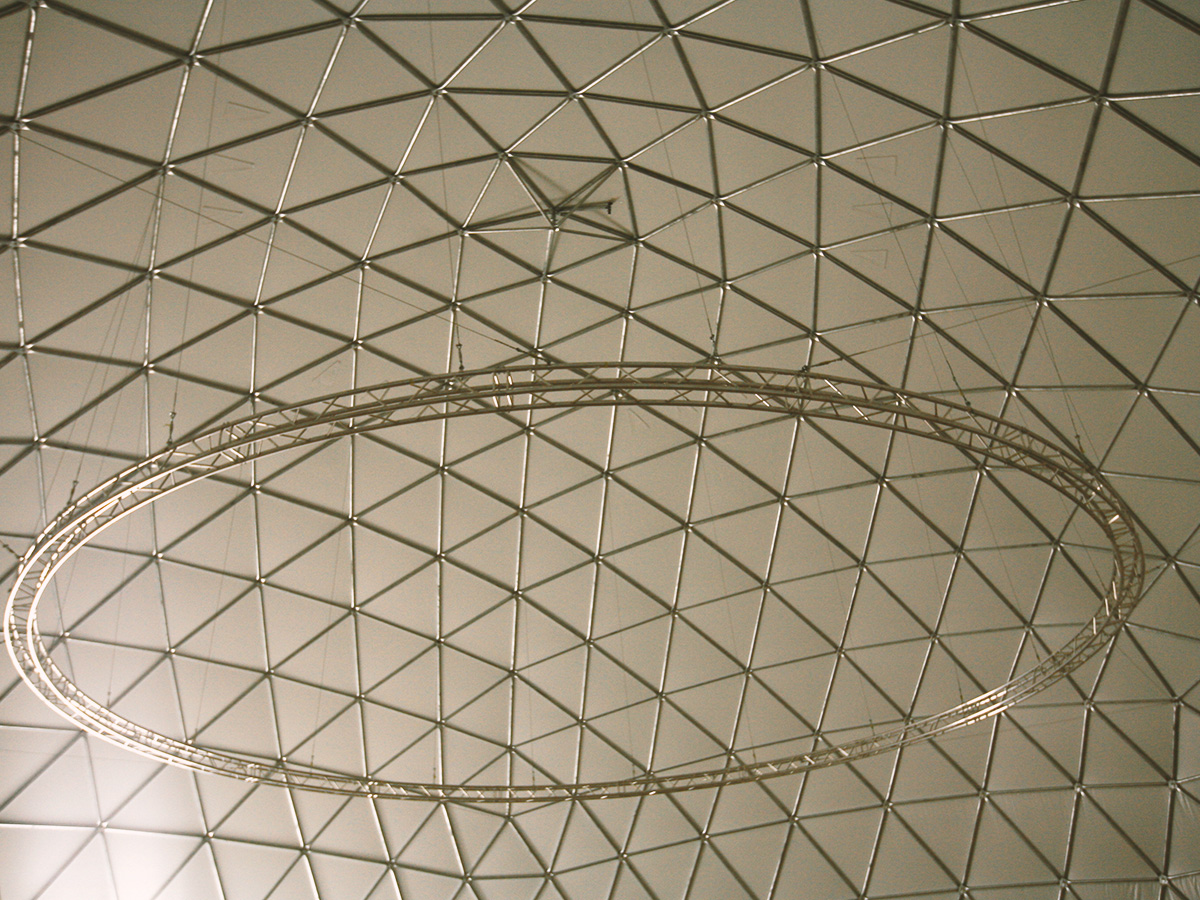 Our involvement in this exceptional project is yet another testament to our capabilities, resources, and dedication to delivering the highest quality geodesic structures that meet the most demanding needs of our clients.
We are honored to have contributed to the advancement of science and education, thereby contributing to the further development of Poland and the aerospace industry. Looking ahead, we are full of enthusiasm and readiness to take on additional challenges and projects that will create spaces conducive to innovation and exploration of new horizons.
With great pride and gratitude,
The Polidomes International Team