In the center of Lublin in Poland on the Castle Square we installed a huge snow globe using our bubble tent. In the middle of the transparent sphere was a McDonald's restaurant with snow effects in the form of artificial snow on demand. The facility was used to shoot an advertising spot for the McDonalds restaurant.
Bubble Tent offers a creative and unique advertising solution with a WOW factor. Its innovative design takes advertising beyond traditional limits and patterns, making it an ideal tool for both conventional and unconventional campaigns. Experience the impact of a Giant Snow Globe that is sure to turn heads wherever it's deployed.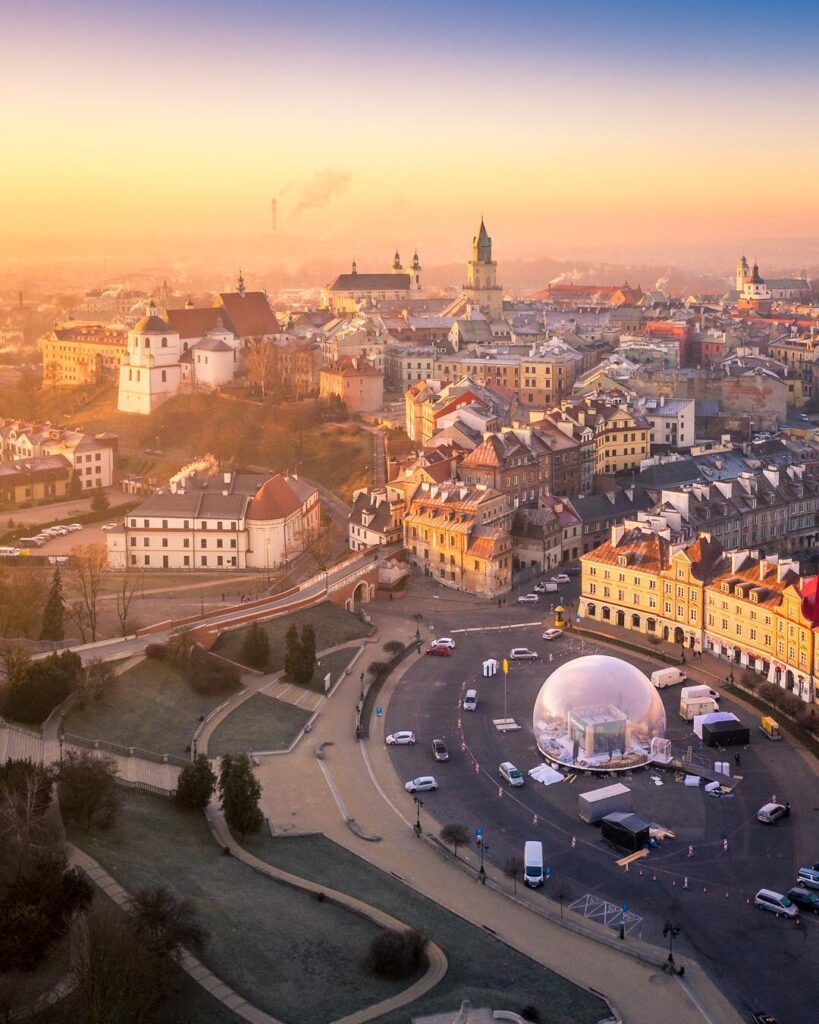 Bubble Tent is a unique and eye-catching tent that stands out. Its round walls are made of strong and clear PVC, while its stability is maintained by constant air pumping through hidden air pumps that won't detract from its appearance. With a covered design and special tunnel entrance, it's a great venue for showcasing services. The entrance features a double door system that's carefully managed by staff to ensure it stays secure. Whether used as a display space or an enclosed area, Bubble Tent adds extra appeal to any advertising campaign.
Bubble Tent offers endless customization options for its interior. Ideal for advertising and promotion, it instantly adds popularity to any event. Its transparent design makes it a fantastic addition to themed events, such as Saint Nicholas Day, Christmas, Halloween, or Valentine's Day. Transform the Bubble Tent into a mesmerizing, snow-filled sphere with colorful confetti or a mesmerizing display of lights.
A transparent inflatable tent is a great option for eye-catching advertising or an unconventional display space. Showcasing an electric car inside the transparent sphere is sure to leave a lasting impression. Giant Bubble Tent is versatile, suitable for use at fairs, conferences, and business events. Its unique design guarantees an exceptional and intriguing presentation for any service.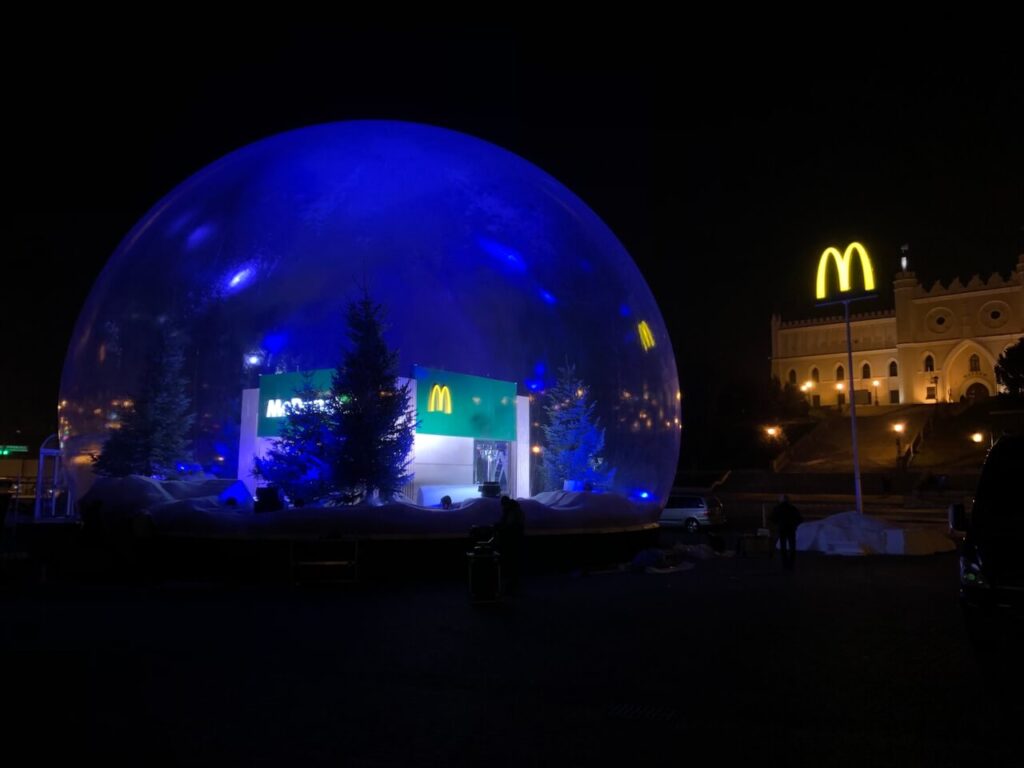 Bubble Tent can be installed both indoors and outdoors, and is available with or without a floor (a floor is recommended for uneven surfaces). It's weather-resistant and able to withstand rain, wind, and snow, and is also heat-resistant with the option for air conditioning or heating. It's a unique and exclusive choice for camping and glamping, with a transparent roof that provides views of the stars at night. Whether you want to admire a forest on a hot summer day or find a warm refuge in winter, the Bubble Tent makes it possible. Its uses extend beyond events, serving as an oxygen tent for a spa, a peaceful restroom in offices, a cafe on a rooftop, a nature-focused hotel room, a winter garden for cafes and restaurants, a VIP area, a massage parlor, an aromatherapy room, a yoga space, or a creative guest room. The possibilities with the Giant Snow Globe are endless.