Polidomes provided the newest addition to Farm Brew LIVE! The biggest Igloo on the East Coast!
Farm Brew LIVE is part of Innovation Park in Prince William County on the site of the historic Thomasson Barn. To complement the existing yard of small igloos The Yard turned to Plidomes for the large and sturdy igloo dome P75.
Due to its steel structure mounted to the flooring the Polidome 75 can stand all the hardships of the cold season weather. This geodesic dome is stylish, practical, simple to use, and convenient to transport.
P75 geodesic dome tent was named the Bigloo Winter Lounge. It's great to keep guests warm and cozy, offering craft beer, unique cocktails and a one-of-a-kind experience. A full bar and lounge seating complement the feeling of a winter wonderland straight out of the North Pole.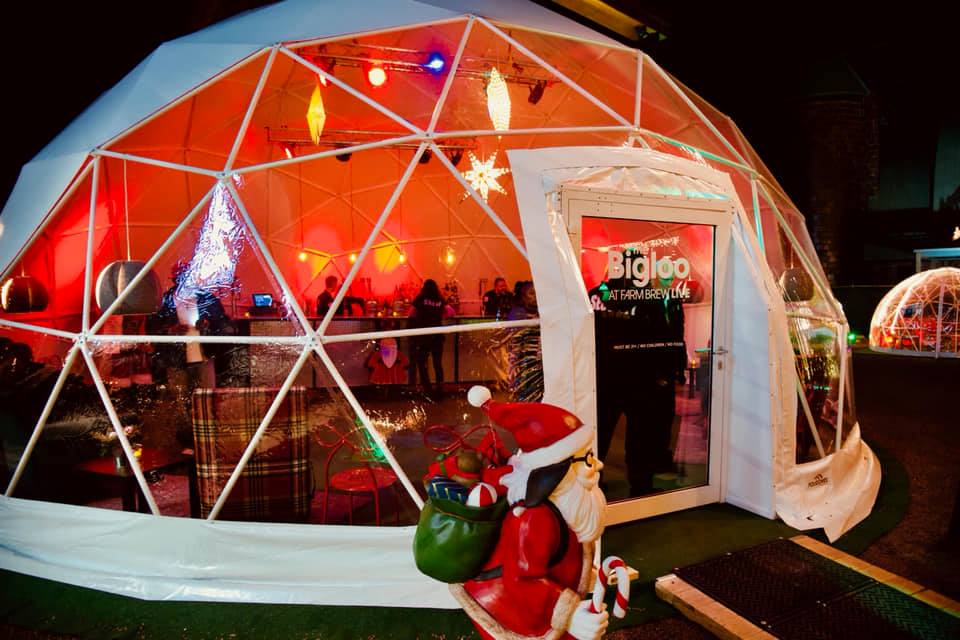 The Bigloo is also available for private events! Polidomes igloo with transparent front cover allows you to impress the visitors by distinctively exclusive space right under the stars.
As an international company operating on a global scale, we develop all the time, so Polidomes geodesic structures would be the best supplement for any venue. Above all, as a manufacturer of spherical event tents, we value the comfort and safety of those who purchase igloo domes.
Whatever the occasion, whatever the season – our geodesic dome tents are just right for your location! Contact us today!