Polidomes Glamping Domes are suitable for any climate and are even found in New Zealand. Motutere Bay Holiday Park chose a G40 m2 Glamping Dome as an exclusive rental for their beautiful lake side resort.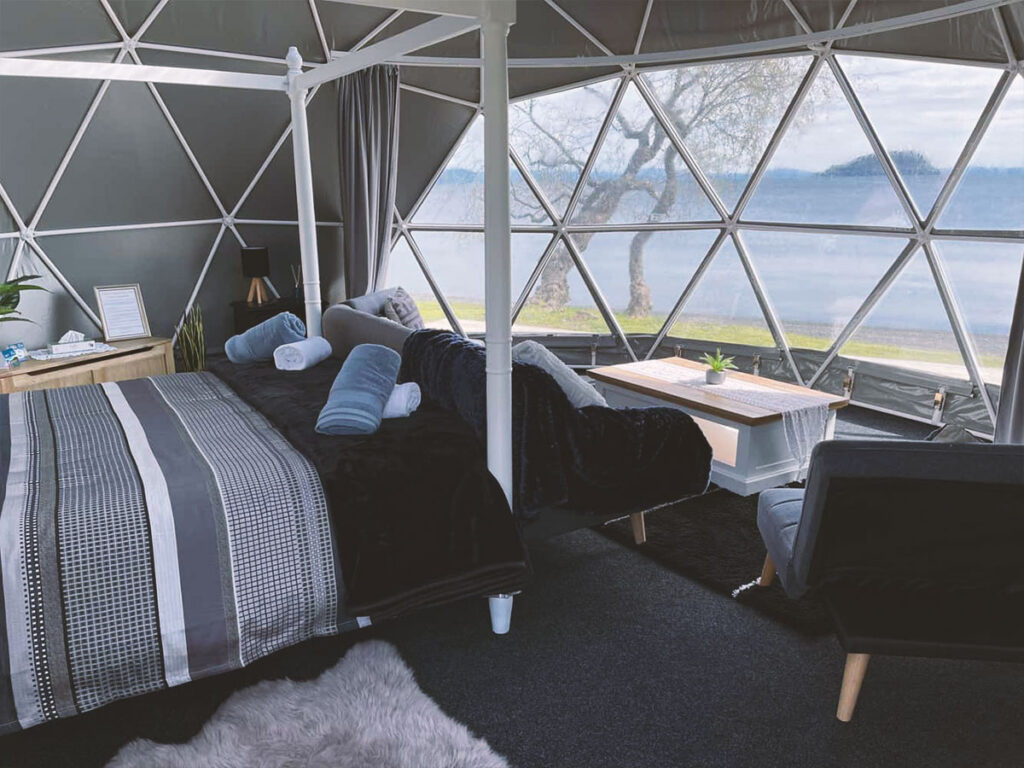 https://www.laketaupotop10.co.nz/accommodation/lakefront-glamping-domes/
The resort owners build their own decks so there was no need to order flooring. The glamping dome was fully equipped with ventilation, doorway, solar vents and panoramic window. The owners were able to quickly assemble the glamping dome on their own following our videos and instruction sheets. Presto! Ready to rent.
Contact us today to find out how to get your own money making glamping resort started, quickly, easily and at low cost.