The Niechorze Butterfly House in Jastrzębia Góra is a 315 m3 Polidomes Geodesic Dome Tent which was specially designed by our team to create a tropical micro-climate for a butterfly habitat and unique space for people to discover the wonderful world of butterflies.
The custom made Butterfly House has a tunnel entry system with double glass doors, five large heavy duty transparent windows, a special lighting and ventilation system to maintain the micro-climate, and of course, the dome is totally weatherproof.
As there is a tropical climate inside the Niechorze Butterfly Dome visitors are encouraged to dress lightly as they roam about a garden where they learn about and interact with more than twelve species of exotic butterflies from around the world such as the beautiful Blue Morpho, the Singapore Sailor, the Blue Tiger and delicate Paper Kite from Malaysia.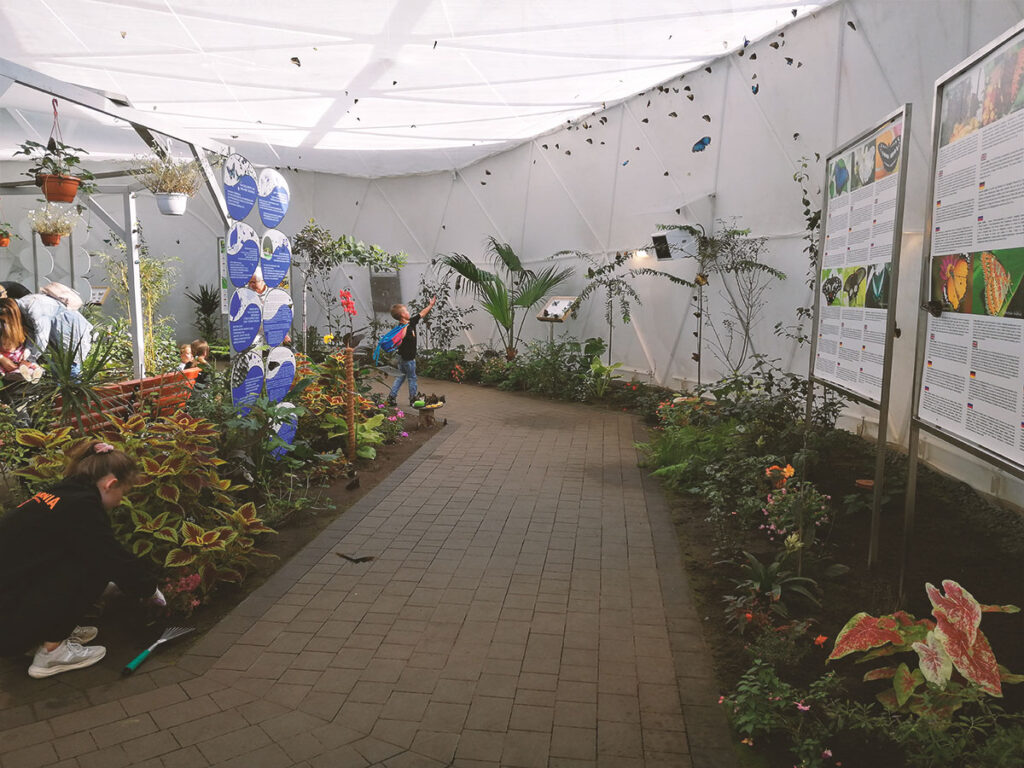 The butterfly dome just happens to be located in an incredible area at Poland's northernmost point by the Niechorze lighthouse. Resting on high cliffs overlooking the Baltic Sea, the entire area is an absolute paradise for nature lovers and provides one of Poland's most outstanding views.
Interestingly, the dome is also modular and portable. As the tourist season is only during the summer months the owners are able to easily disassemble and store the Butterfly House Dome away until the next season all on their own. Find out more about the Niechorze Butterfly House at: https://motylarnianadmorzem.pl/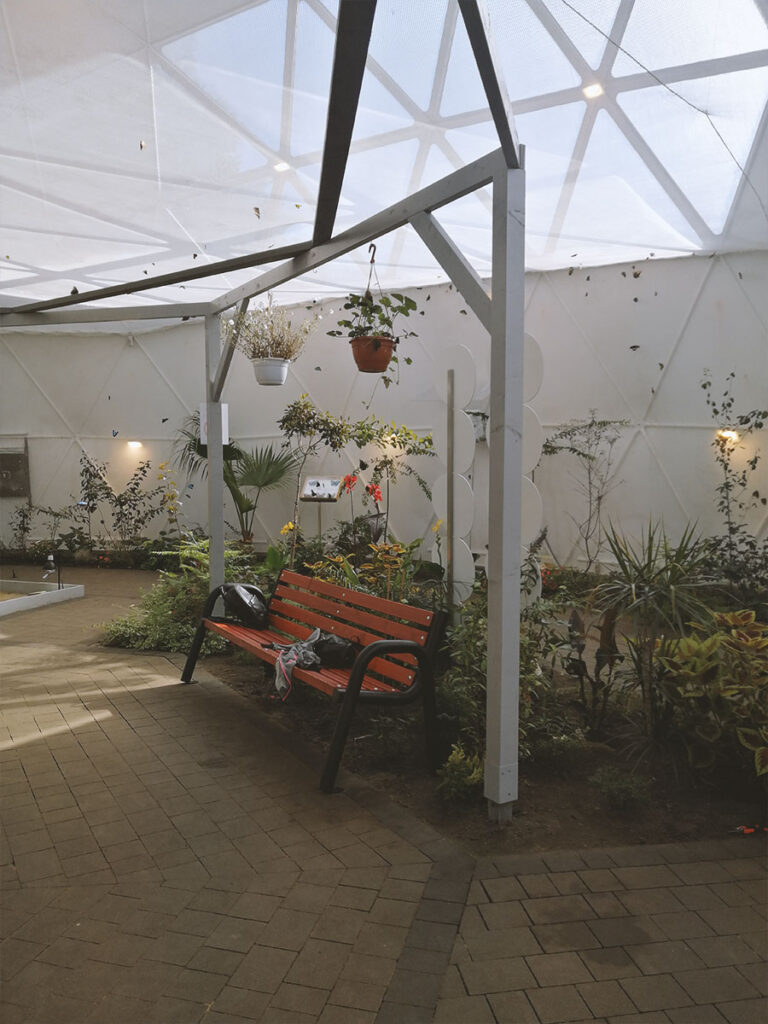 Want to learn more about the advantages of our geodesic domes? Want to start a new business quickly, easily and at low cost? Do it in a dome like this client did. No matter how complicated or challenging, our engineers and creative specialists can bring your project to life the way you like.