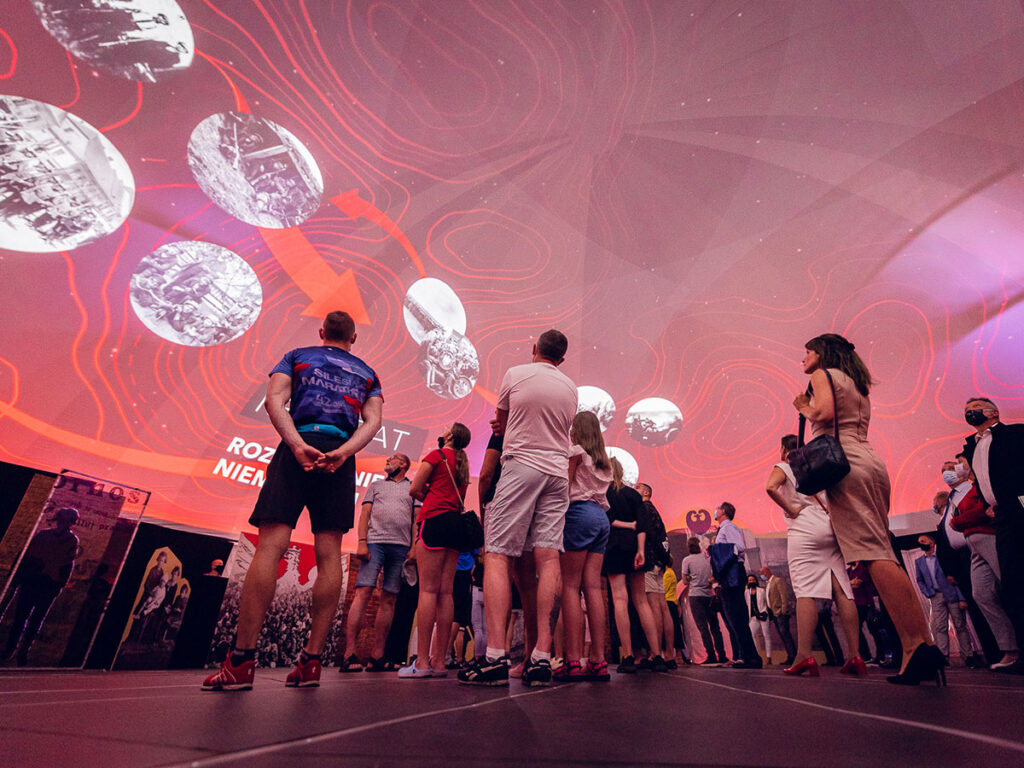 Polidomes Experience: Polidomes International has more than 12 years' experience helping with every aspect of event hosting for 100's of multimedia event projects worldwide.
Our clients include major brands, civil and military organizations, corporations and individuals, among others.
Whether an event is large or small, our team gives their all to make sure every event is a success
Goal of the Silesian Uprising Event: In Upper Silesia the tumultuous events of 100 years ago still play a major role in public consciousness. The event organizers wanted to make the remembrance as meaningful and striking as possible for all attendees.
Equipment: A Polidomes 360° projection dome with a full 280 m2 floor space was all that was needed to host the different event programs.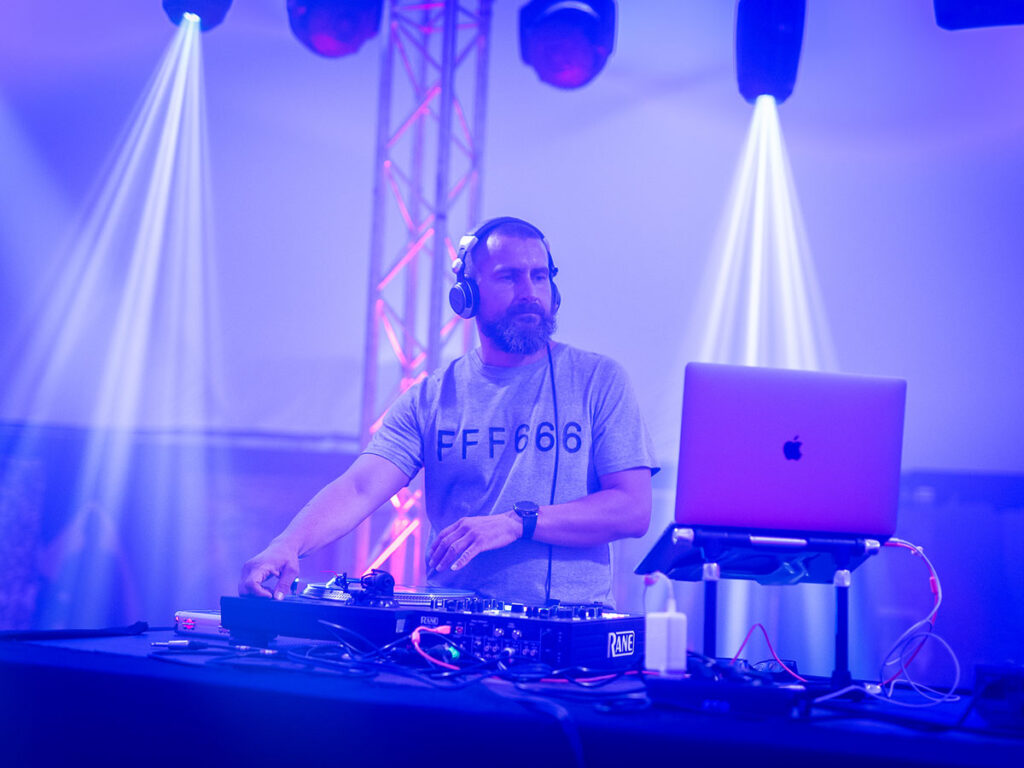 Multi-purposes: The projection dome's hardwood floor and large open dome space allowed the spherical structure to easily be set up to provide:
Reaction: Silesia's 6 term Marshal (Governor), Jakub Chełstowski, commented, "These Multimedia Presentations draw, captivate and take you to the past, which is presented in an interesting, modern way that attracts and inspires. It allows you to go back a hundred years and see Silesia from a totally different perspective."

Find out more: Polidomes 360° projection domes have a multitude of applications. They are used for concerts, theatrical performances, video game events, mobile planetariums and for other multimedia presentations for which audiovisual attractiveness is an important factor.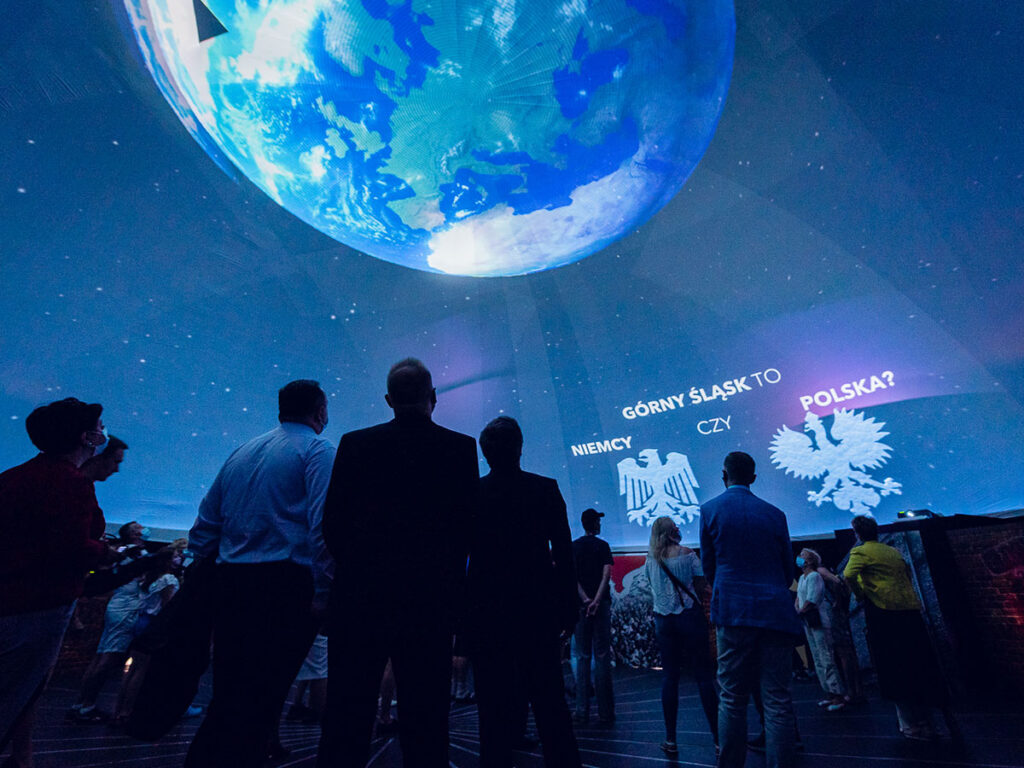 During the last few years, this idea has caught the attention of marketing professionals who are discovering ever more bold uses for this ultramodern promotional tool.
Projection domes are also often used to host exclusive dinners, corporate events, weddings, conferences and concerts among others. Our projection domes range from 6 to 30m in diameter. Full cover branding available.

Contact us today to find out how you can make your special event a success at: Fulldome Projection