Introduction: A Visionary Endeavor
In September 2023, Polidomes embarked on an extraordinary project that promised to revolutionize early childhood education. The concept, born from the innovative mind of a visionary owner of a Polish kindergarten chain, was nothing short of audacious: integrating a geodesic dome into one of their locations. This bold idea gave rise to the inception of the inaugural survival kindergarten complex in Bydgoszcz, Poland.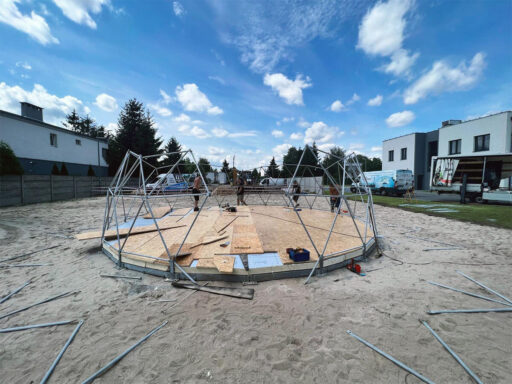 Meeting the Challenge: Unwavering Team Effort
The timeline for this undertaking was incredibly tight; the client was eager to have the glamping dome ready just one month after placing the order. With unwavering determination and a steadfast commitment to excellence, the Polidomes team rose to the challenge. The combined efforts of our great team ensured that we not only met but exceeded all expectations.
A Dynamic Learning Space: Within the Dome's Embrace
Today, the children have the privilege of a dynamic learning space within the dome. Spanning an impressive 50 square meters, it provides an environment for additional activities beyond the main kindergarten building. The panoramic window offers them a front-row seat to the changing seasons, fostering a deeper connection with the natural world.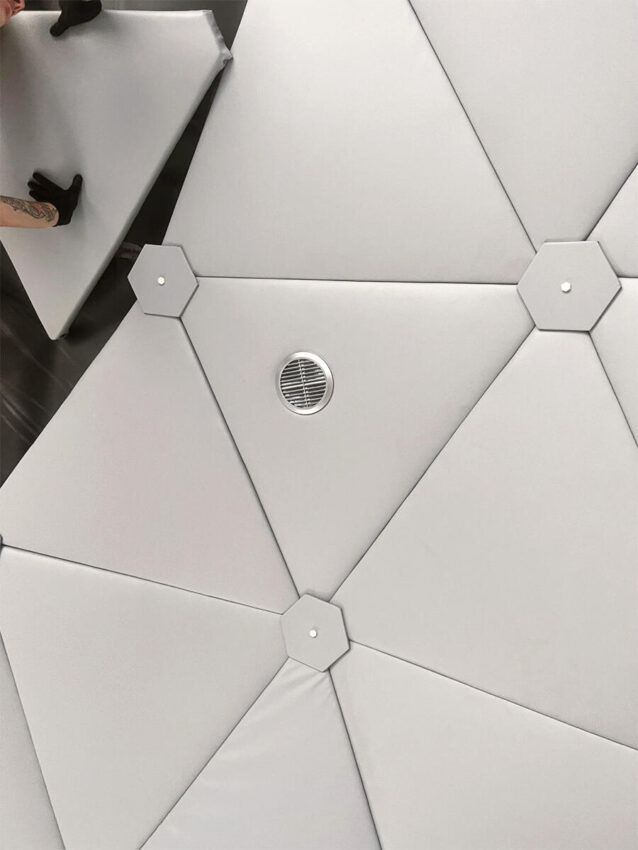 Weathering the Seasons: Dome Usage All Year Round
What truly sets this dome apart is its adaptability to extreme weather conditions. The insulation layer, complemented by a hot door and insulated floor, guarantees comfort and functionality even in the harshest of winters and the hottest of summers. This versatility ensures that the dome remains an inviting space for learning and play throughout the entire year.
Cost-Effective and Captivating: The Geodesic Dome Solution
The advantages of integrating such a solution into educational institutions are manifold. Not only is this innovative approach easy to implement and cost-effective compared to traditional methods, but it also presents a tremendous marketing opportunity. Geodesic domes possess an inherent allure, capturing the imagination in any setting.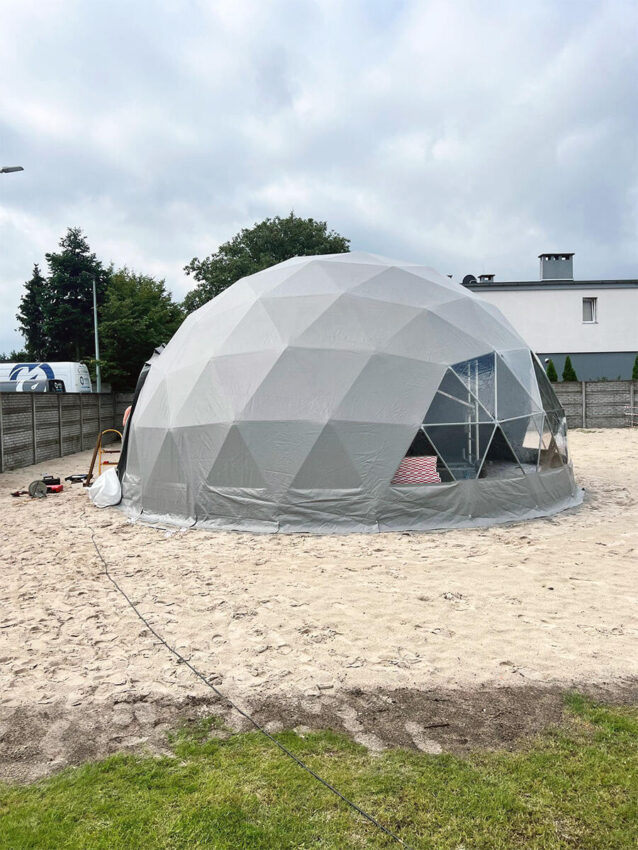 A Growing Phenomenon: Geodesic Dome Usage Across Industries
Consequently, there is an escalating demand for the incorporation of geodesic domes across diverse industries and applications. Institutions seeking to enhance their offerings and create a distinctive, engaging environment for their students would be astute to consider this groundbreaking solution.
Conclusion: Pioneering a Dynamic Future
In conclusion, the creation of the survival kindergarten complex in Bydgoszcz stands as a testament to Polidomes' commitment to innovation and excellence. This project not only redefines the landscape of early childhood education but also showcases the immense potential of geodesic domes in various sectors. As the demand for such visionary solutions continues to surge, Polidomes remains at the forefront, leading the way towards a more dynamic and engaging future.