Polidomes is proud to have played an important role in this year's Astra Film Festival which finished just a few days ago. The AFF takes place in Sibiu, Romania and is one of the most important non-fiction and documentary film festivals in Europe and attracts directors and filmmakers worldwide with hundreds of events and film screenings.
One of the main highlights of this year's Astra Film Festival was presenting new digital technologies for film. Polidomes last appeared at the Astra film festival in 2016. Since that time both the 360 fulldome film industry and Polidomes have made tremendous technological advances to make our 360 shows even more powerful and immersive than ever.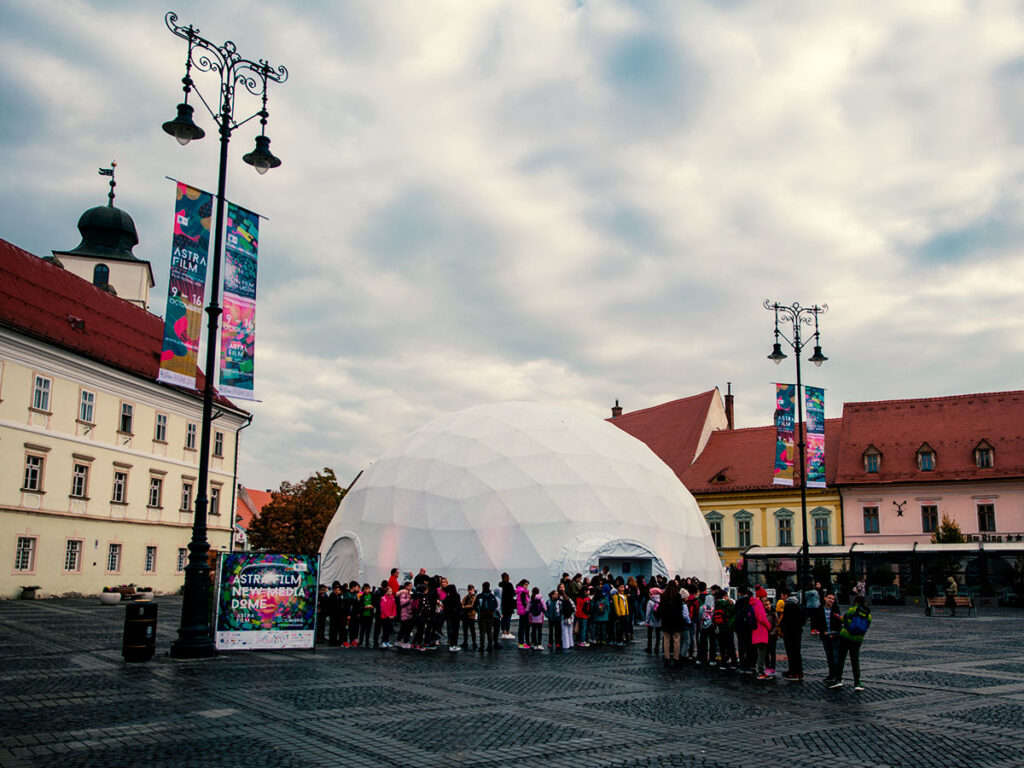 A huge Polidomes 300 m2 Projection Dome in the main square was a main attraction of the festival where film fans could enjoy an amazing immersive digital experience. Unlike augmented and virtual reality solutions our Projection Dome delivers an immersive shared experience for large groups without need of headsets or special glasses.
The Projection dome and fulldome films are designed to create an immersive reality, to draw the audience into a hypnotic and captivating experience. The festival organizers called our Projection Dome "teleportation to the future with immersive films and fulldome projections."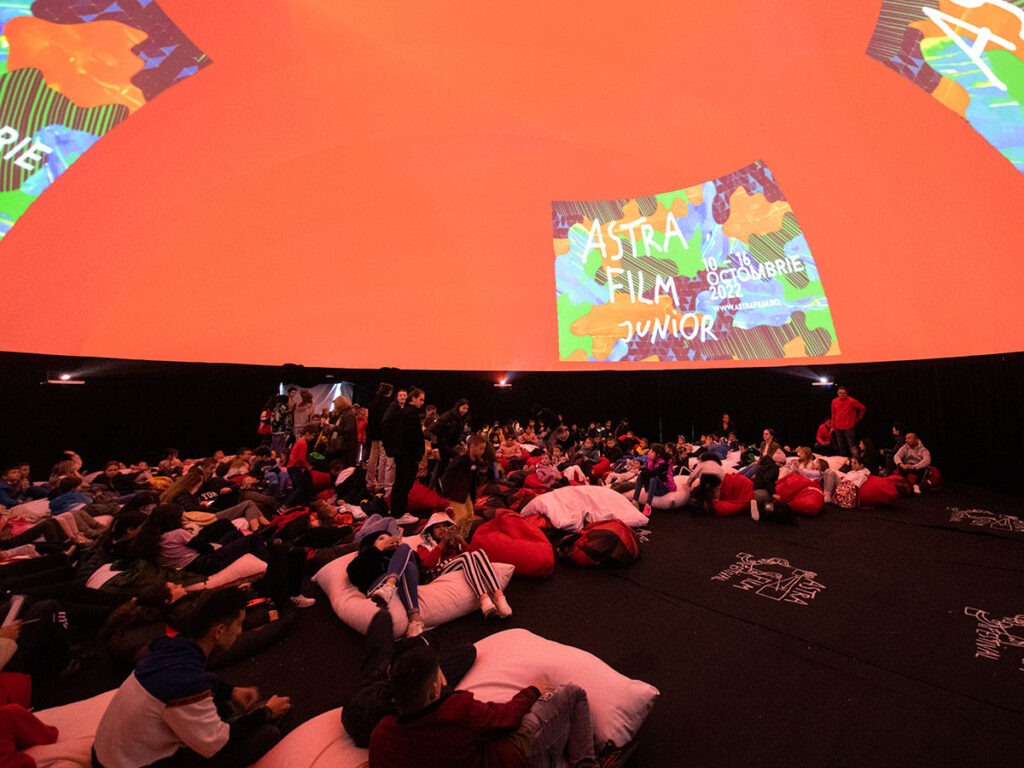 Each day from early morning to late night there were long queues leading to the Projection Dome. To put it mildly, our projection dome was a great success both for us and the Festival.
The organizers chose a large selection of some of world's best international 360 fulldome films produced in the last two years. Spectators were able to travel from the microcosm to macrocosm, from the microscopic to the celestial.
This host of top fulldome shows were from many different countries and different showings ran continually. To mention just a few, these included Black Mantis (electronic music and Jazz), Tribeca Film Festival winner Ayahuasca, Cosmic journey and Voyager: the never ending journey, as well as many, many other top productions for both adults and younger audiences.
To find out more about our Projection Domes visit: suspended multimedia dome
To find out where our next fulldome showings are taking place, follow Polidomes International on Facebook or Instagram.