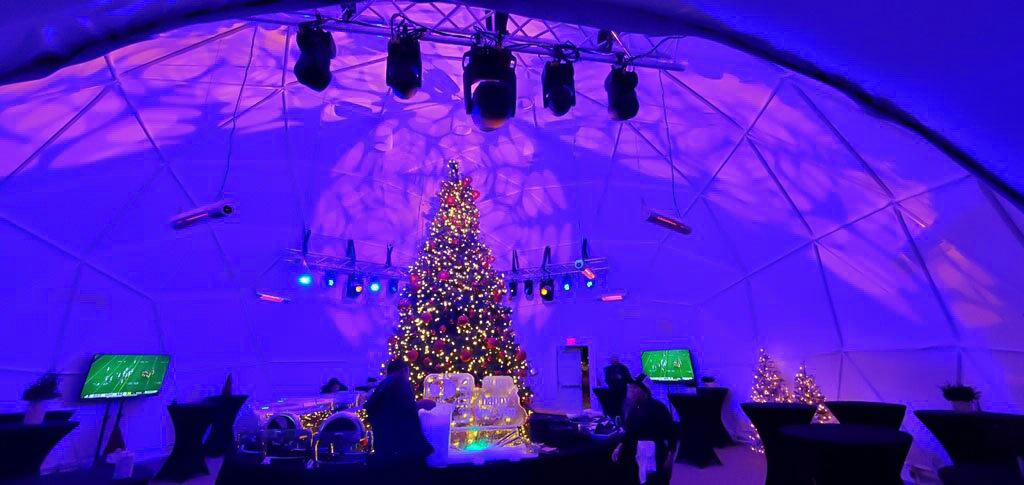 Virginia based Villagio Hospitality Group specializes in unique, themed dining experiences and destinations.
Return customer and Villagio CEO Marcus Silva again chose three Polidomes event-domes, a P110 m2, a P75 m2 and a P30 m2. to expand their themed dining outlets.
The Villagio Team had the manpower and had no problem assembling the three domes on their own to quickly add 205 m2 of futuristic looking, covered floor space.
If you are in the hospitality business you will be interested to know our fulldome-projection domes with their 360 degree dome screen and projectors are also used to create the ultimate, immersive dining space.
Imagine your customers being fully surrounded with projections of nature or any theme of your choice. Contact your Polidomes team to find out more. Villagio website: https://villagiogroup.com/