They are popping up everywhere! Another Polidomes Suspended Projection Dome was seen hovering over the crowds at the huge Berlin Trade Fair during this November's Fair ( Neurowoche 2022 Berlin in CityCube ).
Like a giant 'eye in the sky' our 40 m2 Suspended Projection Domes are the ideal marketing, advertising and media solution to gain maximum attention and get any message across.
Our Suspended Dome Screens are perfect for malls, trade fairs, museums or any room with a sufficiently high ceiling. Even if spectators aren't standing directly under the projection screen, it can be seen from the entire hall and people just have to drop by to get a closer look.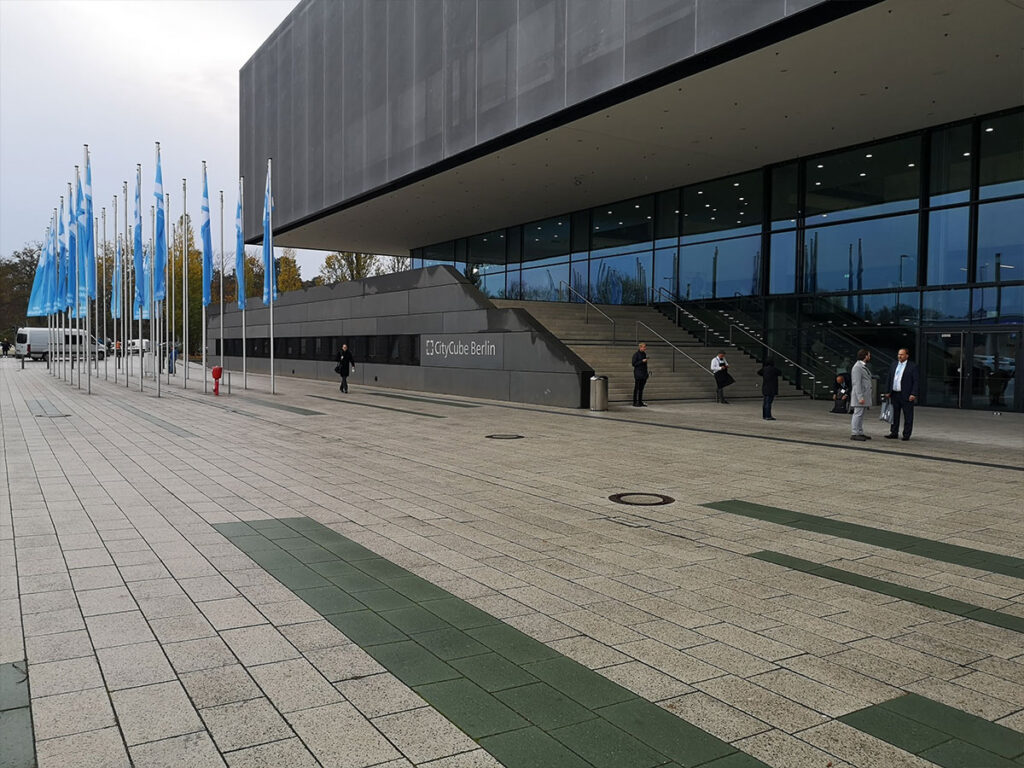 Our Suspended Projection domes can also be tilted or even mounted on stilts so that spectators can stand inside them for a more immersive and even interactive experience like the one we built for the famous Gandhi Museum in New Delhi.
The suspended projection dome is equipped with a special, seamless spherical cinema screen and illuminated by six 4K laser projectors that brilliantly display the immersive 3D projection content to spectators below. If you are looking for signage that gets interest and attention, this is it!
Our award winning team of content creators work closely with our clients to produce themed, 360 and fulldome content from any digital formats including video, CGI, animation, 3D, etc. Our content is designed to bring any theme venue dynamically to life and reach spectators on a deeper sensory level.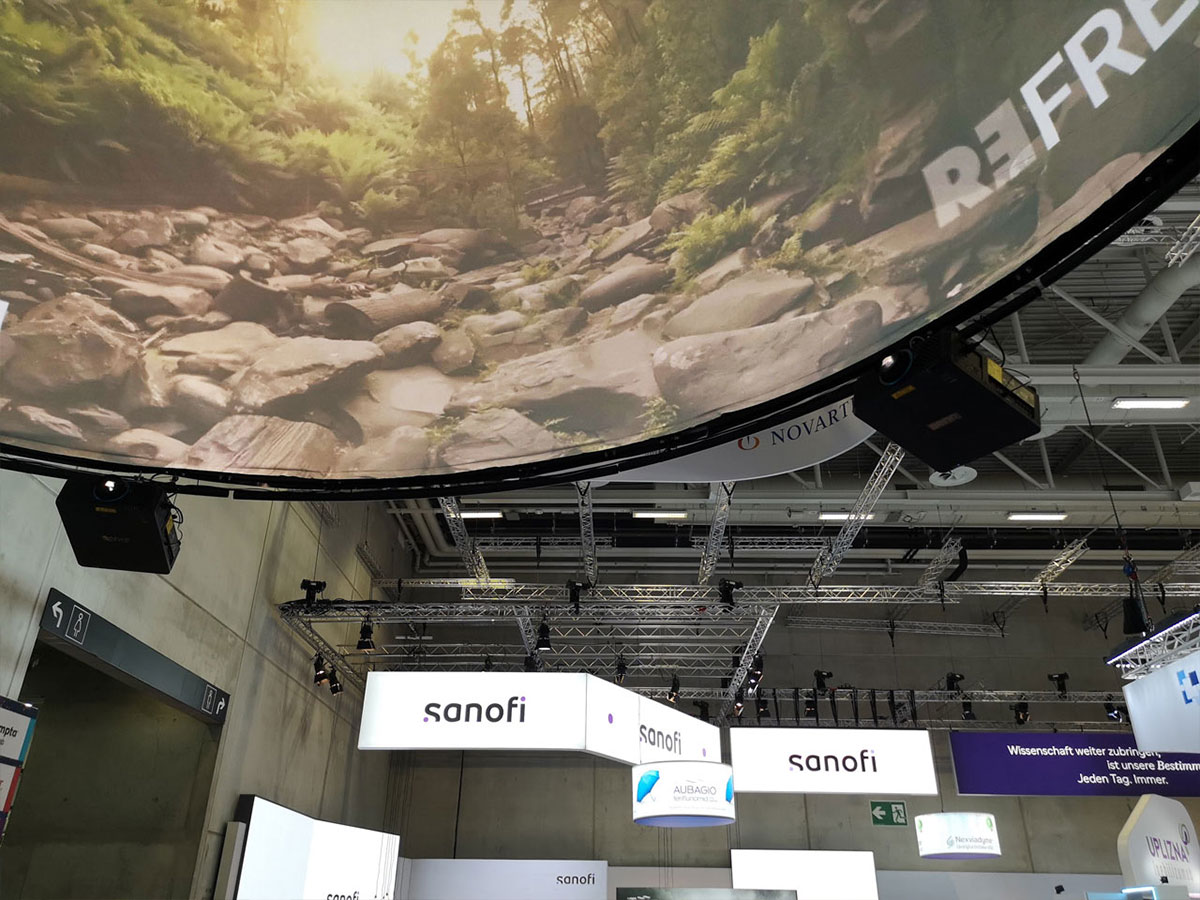 To learn more about our Suspended Projection Domes visit: suspended projection dome webpage.