Polidomes is proud to have been chosen as part of Noor Riyadh Festival of Light in the Kingdom of Saudi Arabia. For nearly three weeks during November, forty locations across Riyadh were spectacularly illuminated by light installations and projections of all sorts and types. The festival included over 190 artworks by more than 130 artists of light from around the world.
Riyadh was bathed in glimmering light, however, only Polidomes Projection Dome offered a conscious expanding immersive experience. Powerful laser projectors illuminate the spherical dome screen with brilliant 3D projections and spectators are fully surrounded and drawn in to a flowing new world of sight and sound.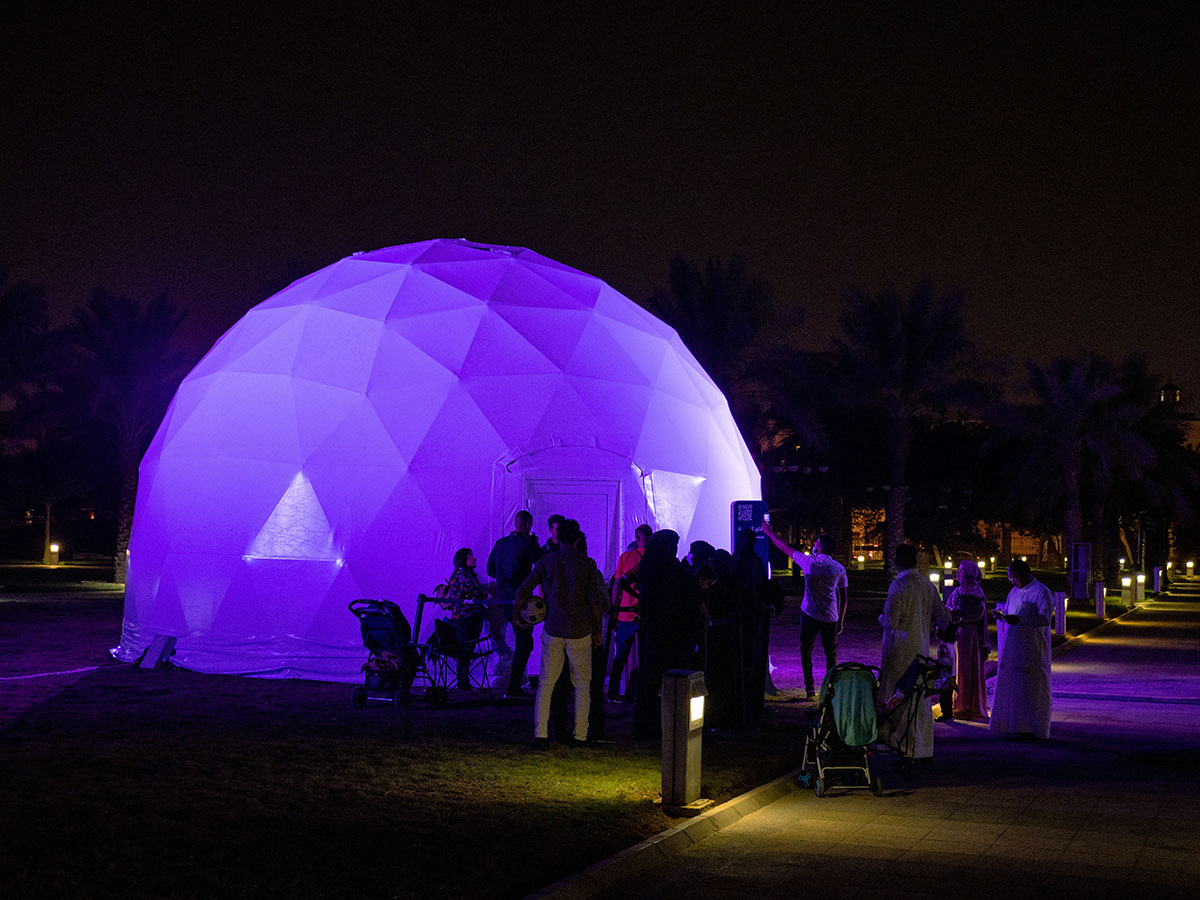 The senses become heightened by an experience many call "virtual reality without headsets". Polidomes fulldome experience is called a challenge to traditional flat screen cinema and offers an alternative entertainment platform for a digital generation hungry for new experiences and technology.
The theme of this year's Festival was "We Dream of New Horizons" which Polidomes creatively expressed in the dome's immersive 3D magic space. The incredible projections of beautiful 3D worlds and alternative realities opened the spectator's minds to the amazing possibilities now and the future holds for us all.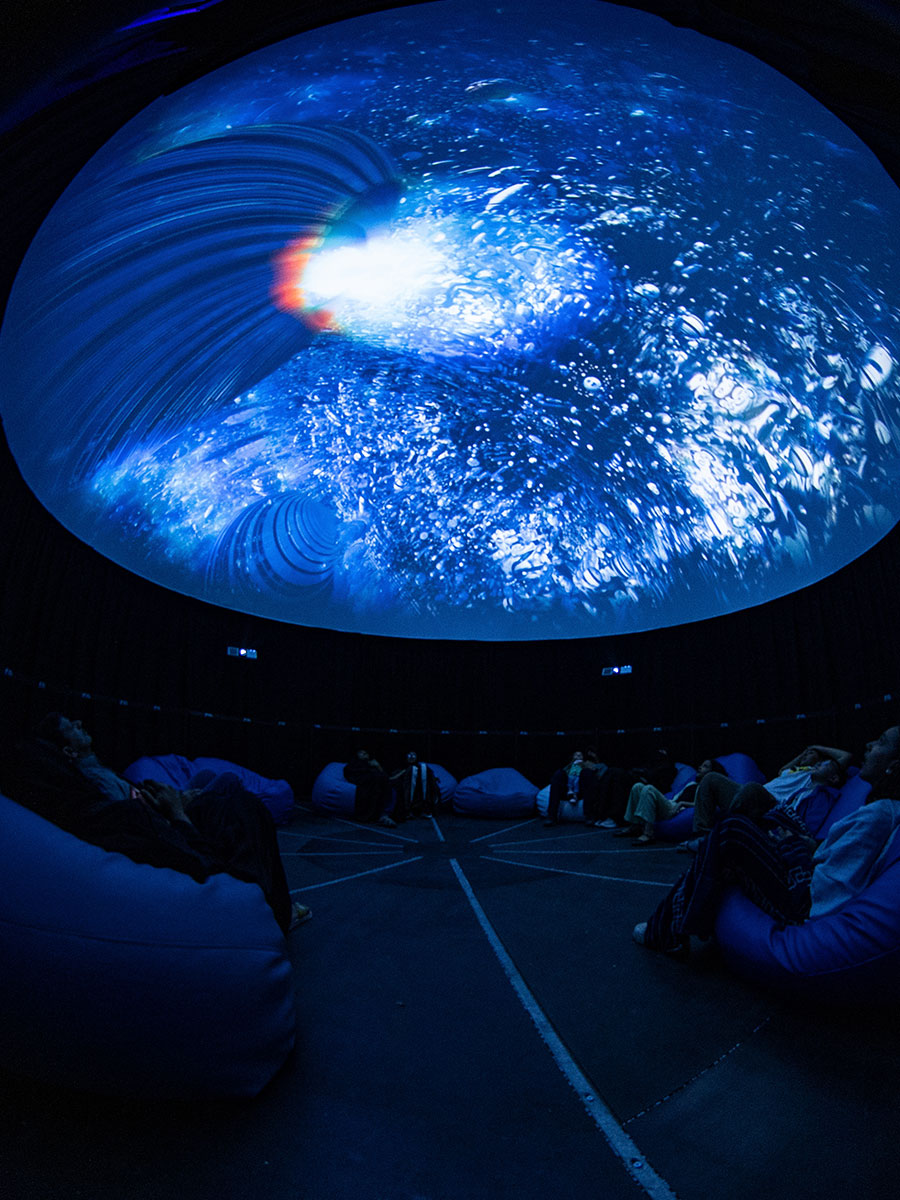 For this festival Polidomes used a P50 m2 Projection Dome that was 5.2 m tall and 8 m diameter with full surround projector and sound system and could hold 32 seated or 22 standing. (Don't forget, Polidomes has Projection domes up to 30 m (100 ft.) in diameter that comfortably seat nearly 800).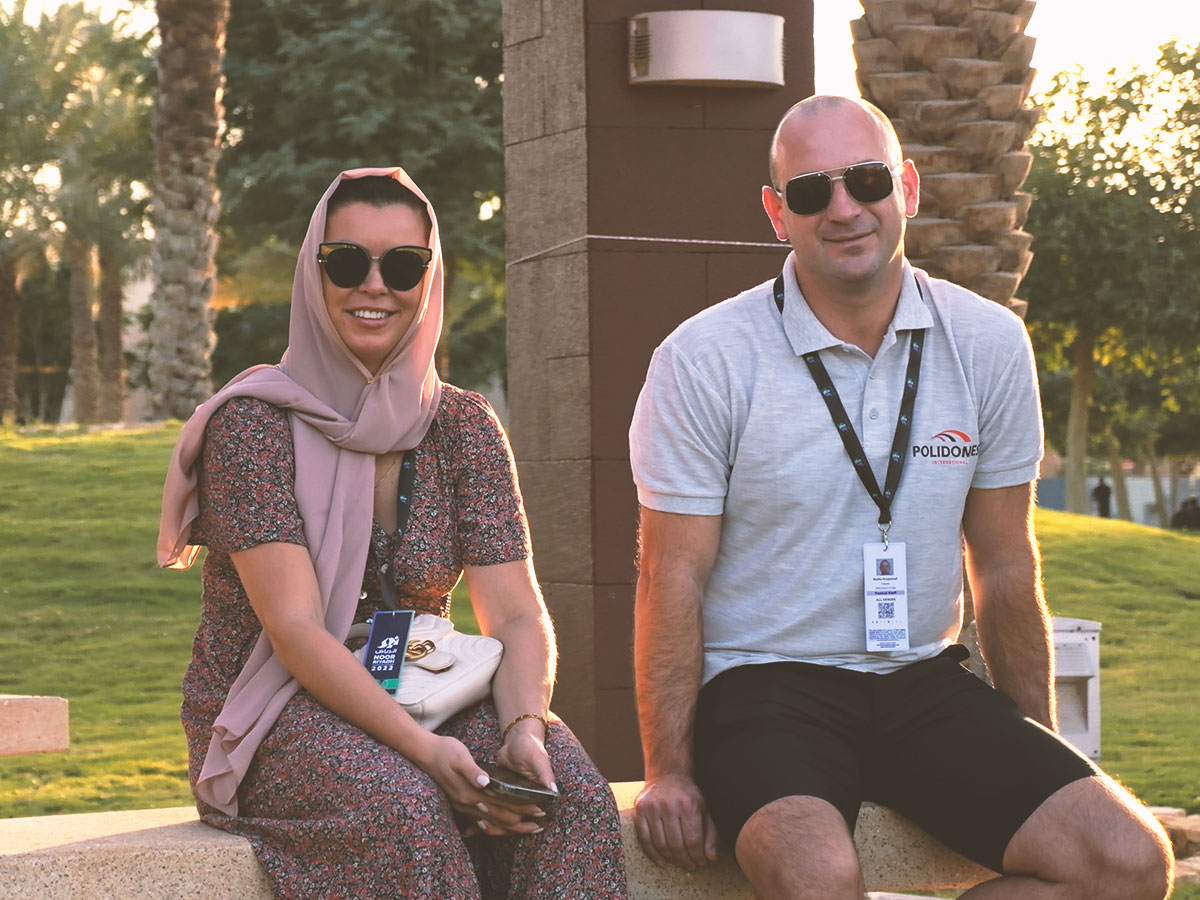 Presto! Ready to go! Polidomes specializes in fast assembly and disassembly. This project only took Polidomes expert team one day to have the dome fully setup and ready to accept visitors.
To find out more about our fabulous Projection Domes visit our page: Fulldome Projection
Video presentation created by Julius Horsthuis ( Theme Art: Fractals )