Polidomes' ARTDOME is Europe's largest and most impressive digital art experience. Inside the huge dome visitors are able to enjoy a fantastic series of Immersive Multimedia shows and live performances based on Classical Art and Music.
For the last 6 months the huge ARTDOME has been located in Antwerp, Belgium where thousands have been thrilled by these unique shows. There has been so much positive feedback Polidomes has decided to take the Artdome on tour to major cities throughout Europe and offers cooperation models for new partners.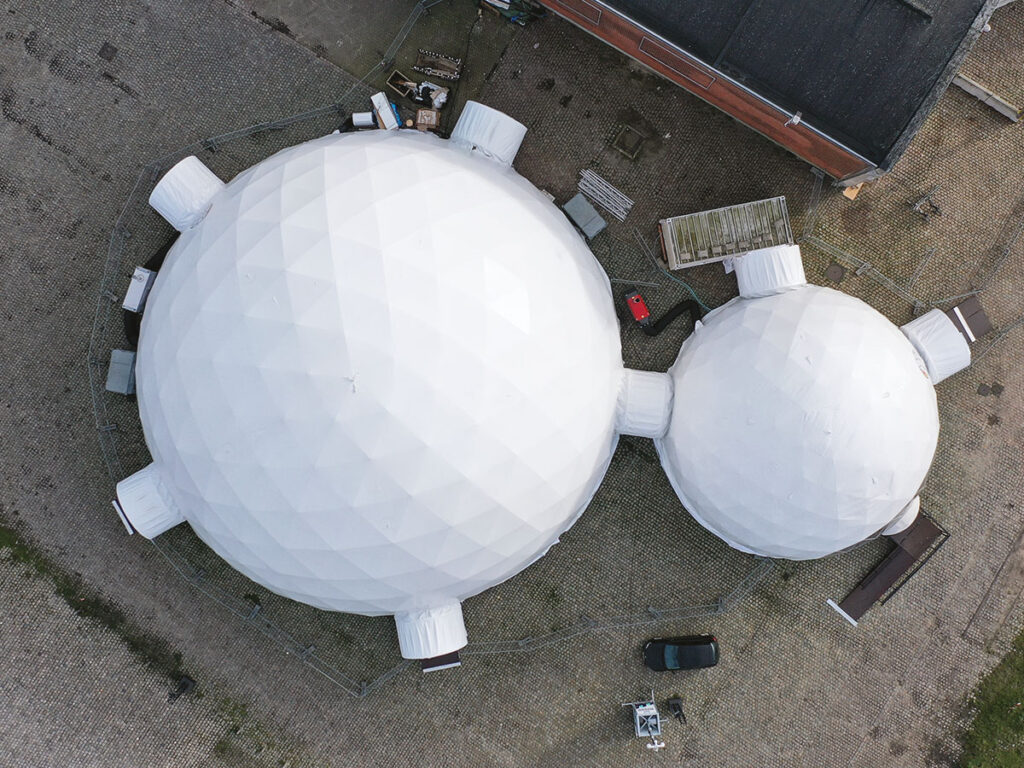 These amazing digital performances have been seen by nearly two million people worldwide, however, until now, these showings have only been presented in halls with flat vertical walls. The newly designed ARTDOME is the largest in Europe and absolutely best platform available to present an outstanding open Immersive Experience.
The ARTDOME is specially engineered to bring these amazing digital shows to a whole new level of immersion. The ARTDOME has been called a cross between an IMAX, 3D theatre and 360° virtual reality experience without need of headsets.
The main ARTDOME is 15 m tall with over 500 m2 floor space. Besides the huge spherical screen covering the ceiling, the dome includes a tall circular screen surrounding the base of the dome. There is also a large, mirrored cylinder room in the middle providing additional 3D projections and an observation deck.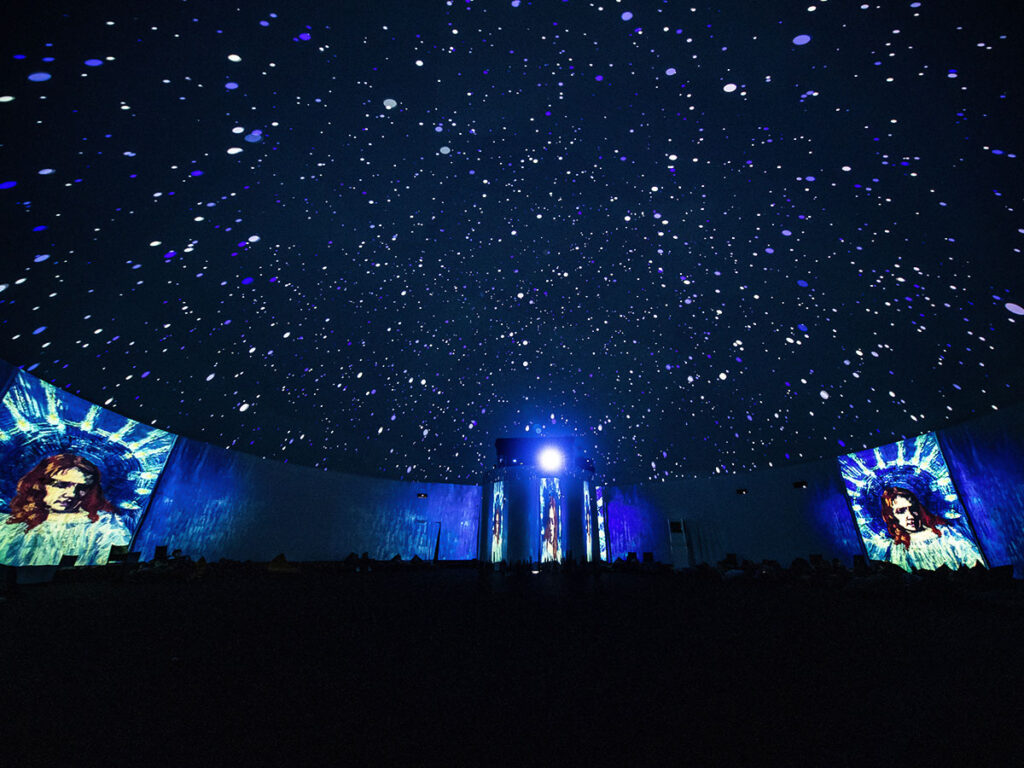 Multiple, high power 4K laser projectors and surround sound system combine to fully envelop spectators from every direction in this incredible immersive space. The ceiling, walls and floor come alive with an incredible, flowing, multi-color presentation of the world's great art and music.
The futuristic looking ARTDOME also has a connected 110 m2 dome which is used as an exclusive entryway, reception and cloak room. The entire ARTDOME is also mobile and can be easily moved and setup on any flat surface in a matter of days.
Immersive Multimedia Shows based on classical art include: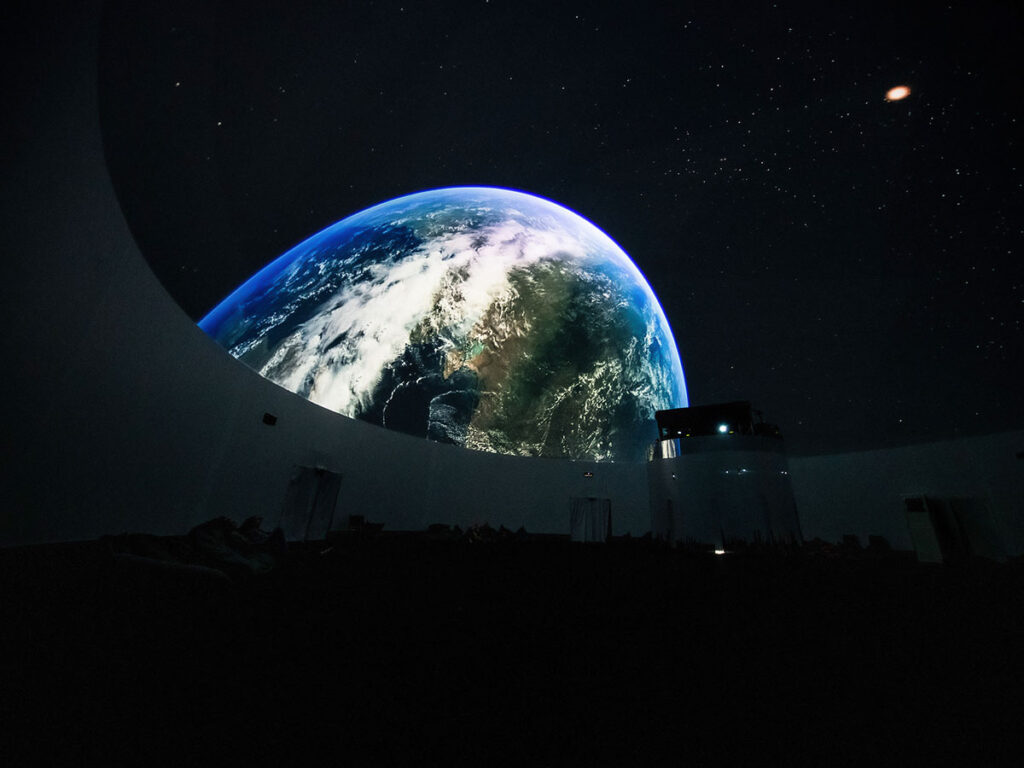 Several new shows are under development including 'Underwater Dreams' a family oriented show that allows visitors to explore the magic worlds beneath the sea.
For a more detailed explanation of how Polidomes Immersive Projection Domes work visit out website Projection Domes and learn more about our latest modular, bespoke solutions.
Get in touch if you are interested in our cooperation models for an ARTDOME Immersive Multimedia show to come to your city. Contact us today find out how easy it can be.