Polidomes is proud to have been chosen for two experiential projects in Scandinavia for Disney+ to bring expositions of their wonderful content for children in a new immersive format.
Bob Chapek, Disney's CEO promotes 'Disney's metaverse future'. He wants Disney+ to be more than a movie service platform, but an experiential lifestyle platform of both physical and digital experiences.
Creating experiential and immersive experiences is exactly the type of projects Polidomes specializes in so we were very happy to cooperate with a company like Disney+ with a similar vision.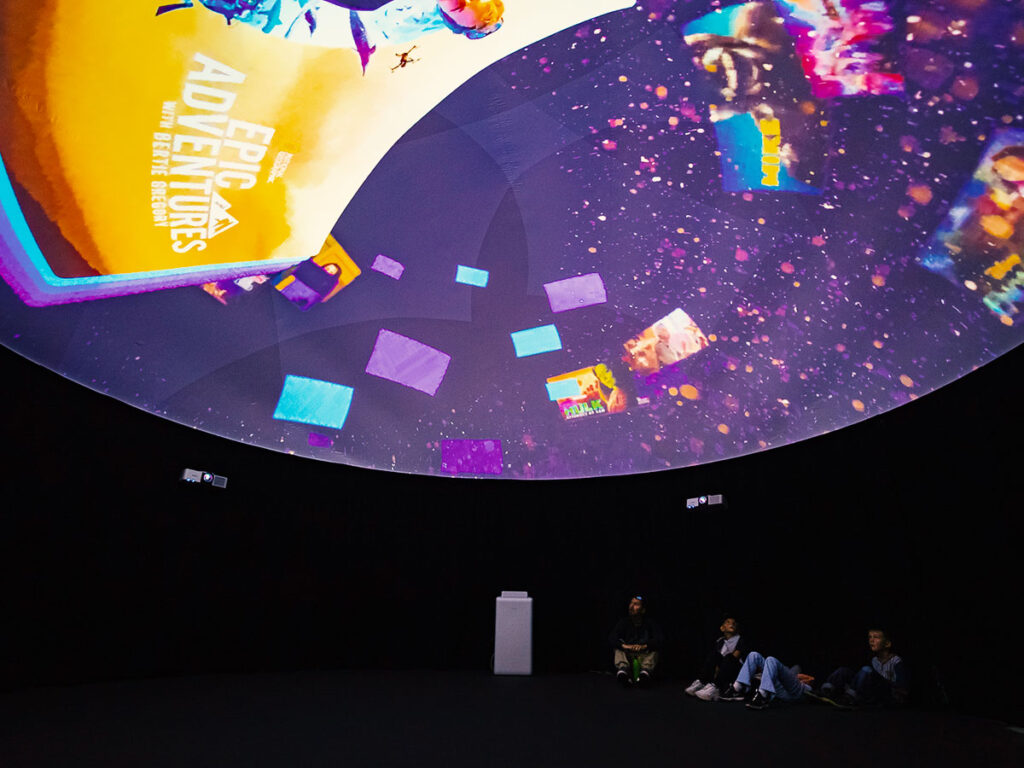 In the main Fisketorvet Mall, in Copenhagen Denmark, Polidomes set up one of our 360 Immersive Cylinder Rooms. The enclosed circular room was 6 m in diameter, 2.5m high and equipped with 4 powerful projectors, a 360 degree projection screen and surround sound created a space where kids could play and enjoy the projected Disney+ content.
Simultaneously, 650 km away, Polidomes set up a 50m2 Projection Dome for Disney+ in the center of the Solna Mall in Stockholm. The Projection Dome with full spherical dome screen is the ideal platform for Disney+ to present their content in 360. The dome cover was color branded and with Disney's logo.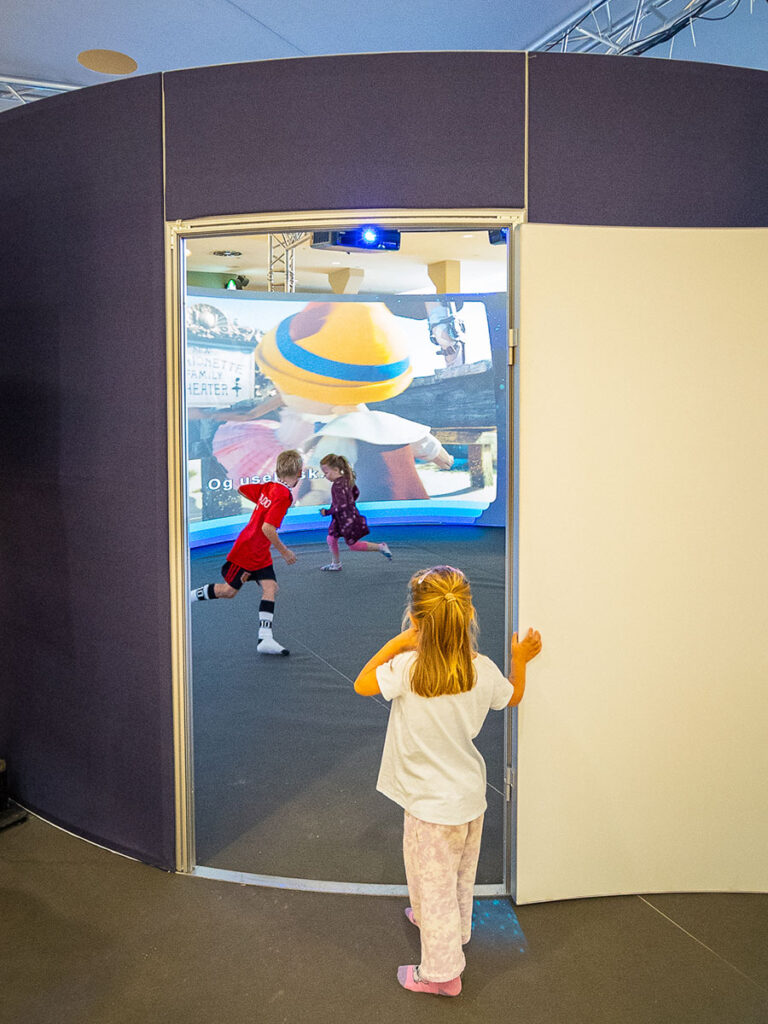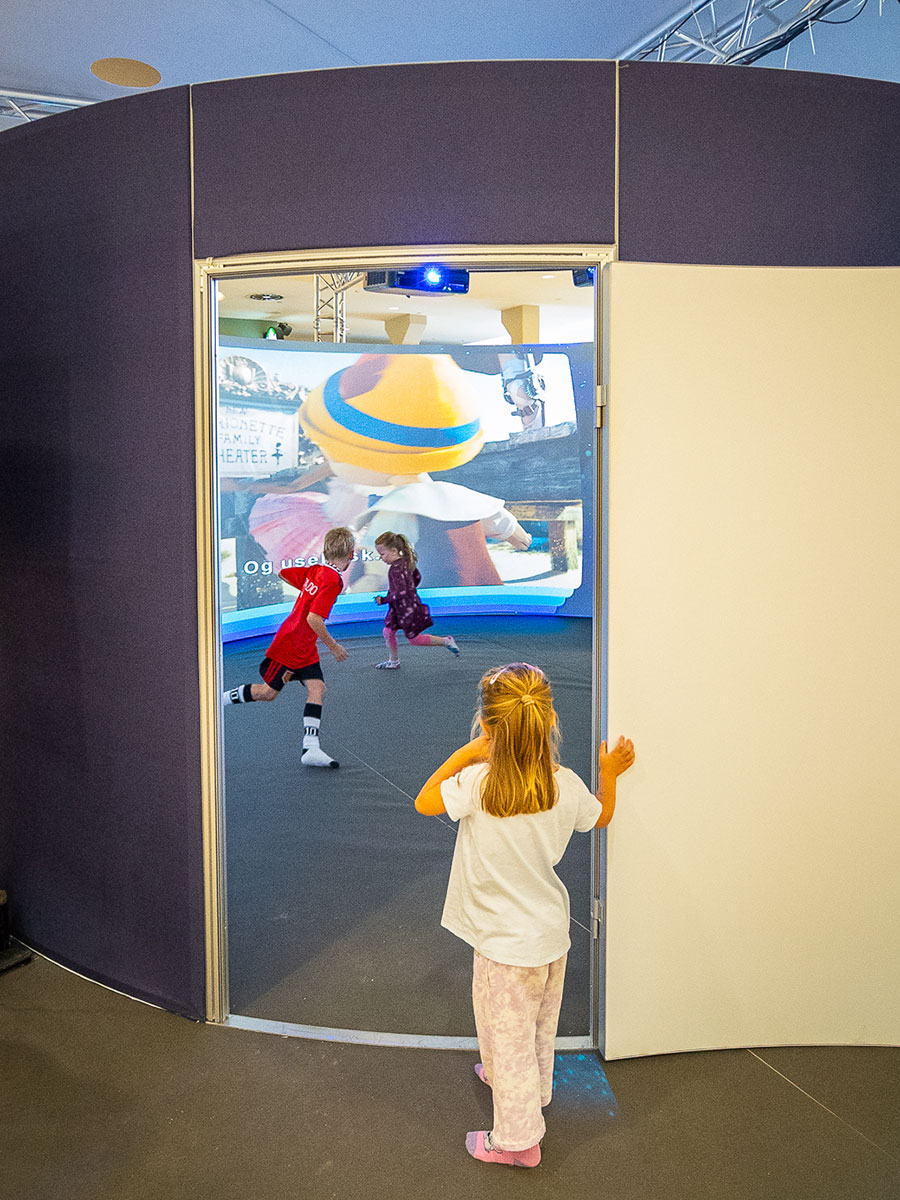 Besides the Projection Dome and Cylinder Rooms, Polidomes AV technicians and support team provided the personnel, hardware (projection equipment, media server and audio system) and software operation as well as setup and disassembly of both projects. The content was provided by Disney+.
Need a marketing or experiential project done in a hurry? We specialize in the impossible. Just to mention, from the time Disney+ placed their order we only had a short 3 weeks' notice to get the 2 projects built, delivered to two countries and set up and running.
Polidomes offers a full range of the latest in immersive and experiential media tools. Get in touch and find out how easy it is to turn your idea or project into an original experience that will attract maximum attention.