Spanish car manufacturer SEAT was looking for a way to promote their new Cupra sports car (the brand with PASSION). Their marketing campaign for this futuristic-minded car not only promotes the many amenities of their luxury sports car but promote a special lifestyle (which includes glamping in a dome) to go along with it.
Polidomes is proud that the Cupra adventure team chose a luxurious Polidomes G40 (m2) geodesic, glamping dome tent as a futuristic reflection and representation of the Cupra brand and adventurous lifestyle. They even named their Polidomes glamping pod the CUPRA Wanderer Hotel.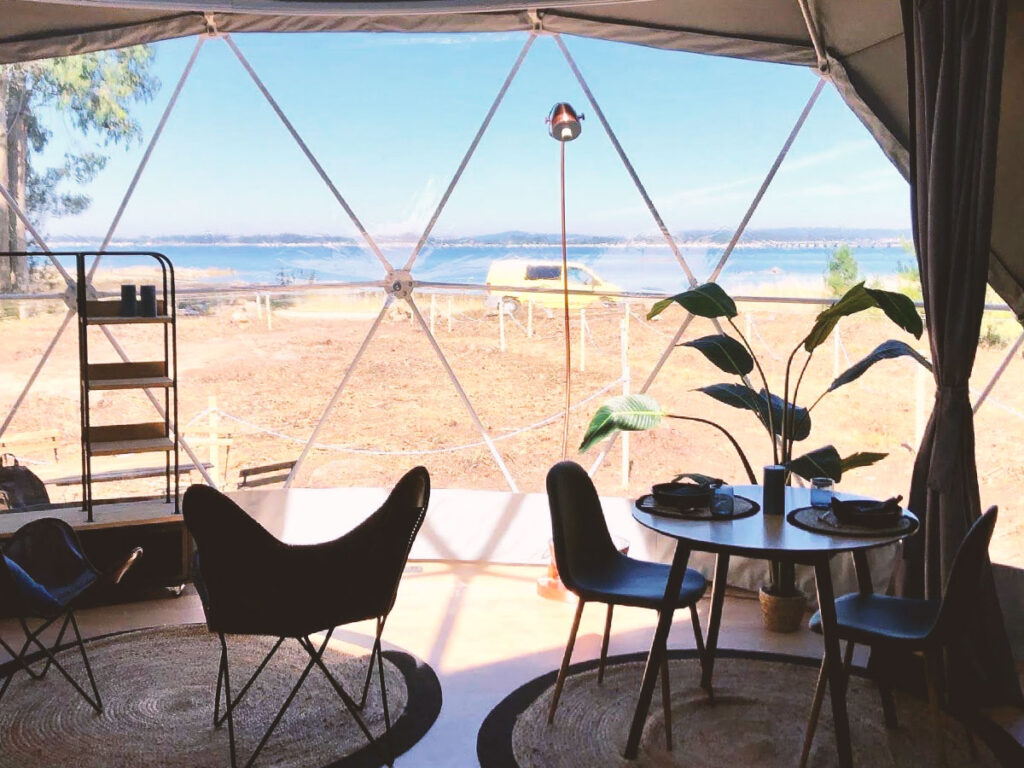 The Cupra team is currently on the road travelling to beautiful nature spots across the mountains of Spain, and like the Red Bull team, enjoying a big variety of extreme sports in snow covered peaks.
The G40 glamping dome is not only portable but creates a fully furnished, futuristic comfort space and headquarters for the Cupra adventure team. The glamping dome is fully equipped with insulated, anti-slip wood flooring and walls that are double insulated by upholstered wall panels and has a panoramic window, skylight, HVAC system and bathroom module, among numerous other amenities.
We will see where their adventures lead them next but so far for their promotional campaign, the Cupra team has assembled the glamping dome in Pontevedra, Almería and Jaca.
Polidomes glamping and event domes are specially designed to be setup in any climate and on any terrain. Made for year round use anywhere. Relax in style in your favorite part of nature.
Do you have a wild idea or challenging project – that's our specialty.
Want to know more about our glamping pods?
See more about our luxury glamping at Polidomes page: Glamping Pods
Let's get in touch!