We had a great opportunity to take part in a Christmas fair with a Swedish touch. Polidomes' 150 square geodesic dome kit with transparent front and premium flooring was installed on a central square Gustav Adolfs Torg in a beautiful city Malmo. The eye-catching large dome tent represented the city governance.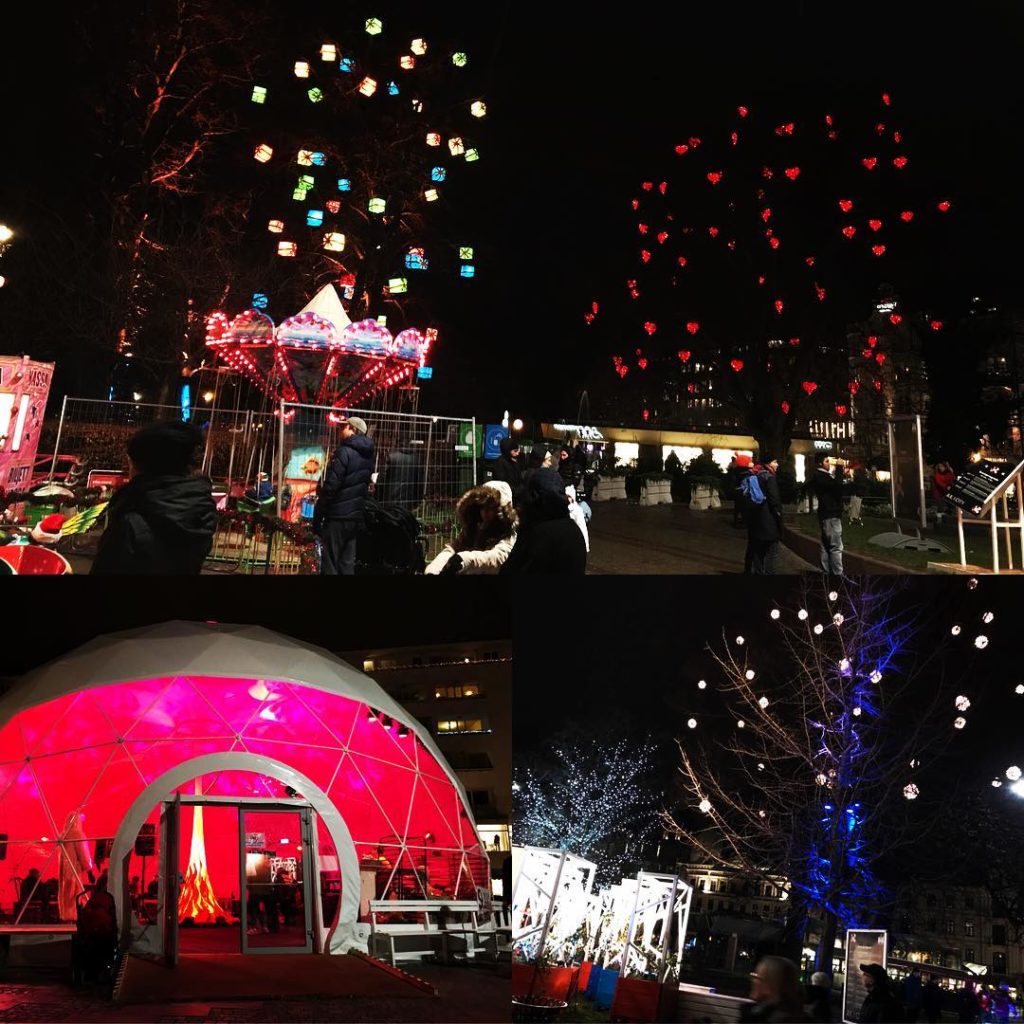 We started the installation of the geodesic structure early in the morning, along with the other participants, who was getting ready their attractions for the main celebration. Traders from around the world were going to take part of this event and make it even more special.
The client provided us with the team from 10 workers. With their help we successfully assembled the premium floor, supplemented with the integrated water ballast system – an innovative Polidomes' design, it prevents placing any kind of extra load around the tent, which impairs the attractiveness of the event tent.
We made a good work until the late evening. But 150 square event tent assemble usually takes 2 days, so the next morning the unpleasant surprise waited for our crew. When starting the erection it appeared that we were not provided with the required tools for screw-driving. But, we know, that every experience is another step to perfectness, so our professional and hardworking team handled to finish the installation on time.

A small town made of wooden huts, was built in the city center of Malmö and Polidomes' sphere event shelter was the icing on the cake! In the evening the city square was full of Christmas lights and decorations in the trees and over the streets, and our dome tent fitted perfectly glowing from inside.
All guests could enjoy all sorts of Christmas markets, ice rinks, music, choral singing, julkarusell, Father Christmas and more fun.
FB670K Belgium, Brussels Christmas Market or Winter Wonders, Marche aux Poissons, Fish Market next to St Catherine Church.