Lexus motors in sunny Mallorca quickly needed an ideal temporary showroom to entertain clients and present their new model Lexus in style and comfort. Our fast professional service and the attention grabbing, futuristic, spherical shape of our event showroom domes made it a natural choice for their product launch showroom.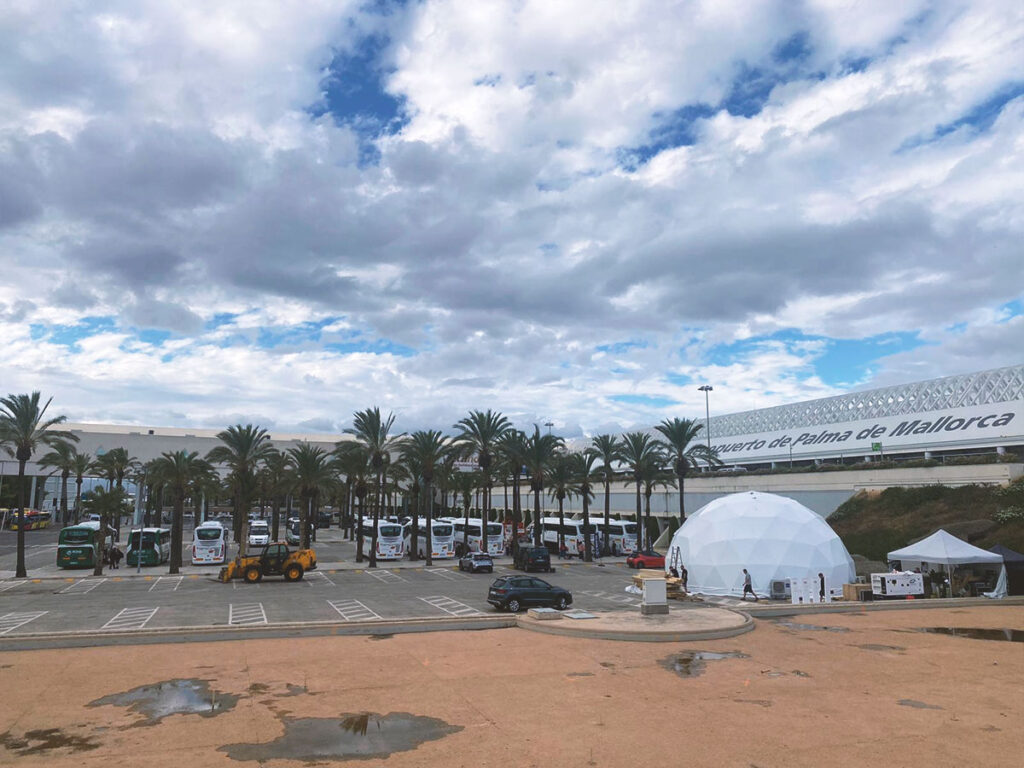 For their temporary showroom, Lexus motors in Mallorca chose a Polidomes P110 sqm event dome with panoramic window, a customized sun roof, ballasted anti-slip flooring, glass door and air conditioning to host their guests and showcase their latest model Lexus.

With Polidomes all-terrain, ballasted, galvanized steel floor framework and anti-slip wood flooring our event domes and showrooms can be safely setup on any surface and are custom designed to be suitable for extreme climates.
Polidomes showrooms and event domes are suitable for any venue and range from 30 sqm to 700 sqm. Our HVAC experts guarantee a comfortable, well-ventilated inner climate regardless of outside temperature. Our showrooms and event domes are completely weatherproof, tear and fire resistant, built of the highest quality materials, are cost saving and made to last for many years.

Polidomes modular construction system permits all of our event domes to be easily customized to fit the customers' requirements. Polidomes carries the largest supply of additional equipment and services for geodesic structures available. Everything from branding of the dome cover to doorways, flooring, windows and ventilation systems and many other accessories and solutions are up to customer choice.

We offer both sales and rental worldwide. We have branch offices and warehouses around Europe, the Middle East and USA. Professional service, delivery, setup and disassembly of our showrooms and event domes by our team of experts.