Polidomes spherical marque tents are the ideal solution for hotels, guest houses and conference centers. Their striking shape and appearance will certainly spice up any tourism facility.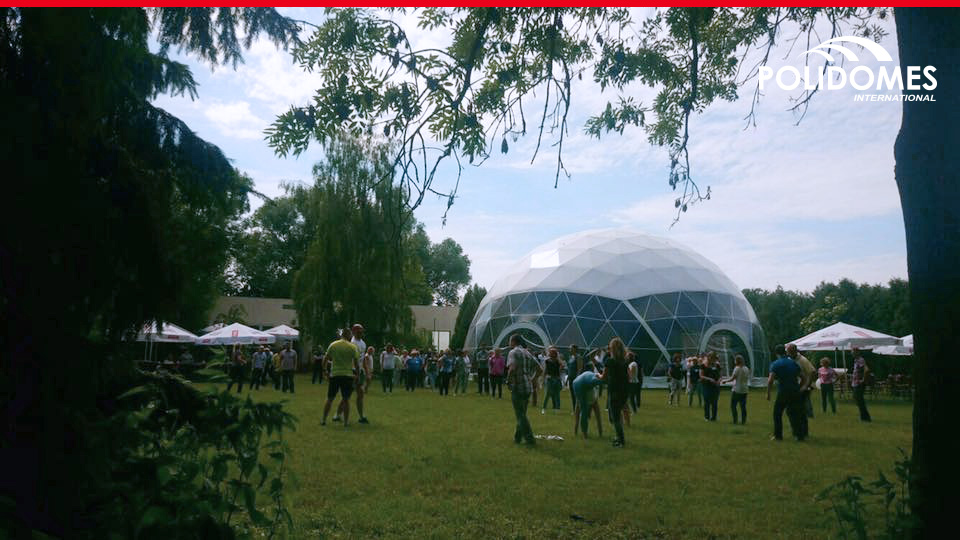 One of our recent clients is the .
'4 Elements of Falenty' conference center, a remarkable place located adjacent a nature park in the village of Falenty, just outside Warsaw. Having a Polidome 300 marque tent offers the center a wide range of possibilities in organizing outdoor events. The advanced construction of the geodesic dome allows you to create the unique atmosphere that is especially desired on one of the most important days in your life.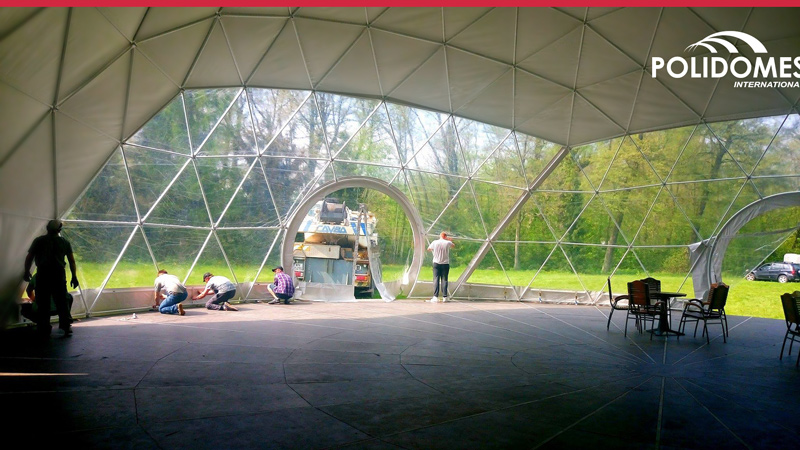 The main goal of the .
'4 Elements of Falenty' center is to create a unique and unconventional atmosphere conducive to meetings and events. Certainly, their decision to take advantage of our offer and purchase a Polidome 300 geodesic dome kit has proven a big advantage.
Thanks to that, you can organize your wedding, conference or company picnic in the fresh air, surrounded by a beautiful landscape. Besides its proximity to the nature park, the center offers a great location just 12 km from the center of Warsaw and 6 km from the airport. It offers 120 beds, an exclusive restaurant, sporting activities and a beautiful garden with rich vegetation.
A wedding in a spherical tent? Why not!
The unique construction of the spherical tent allows it to be adapted to the individual needs of the client. For this project, the client selected a tent with a transparent front cover, so guests can still admire the beautiful natural surroundings in the event of inclement weather. Contrary to its compact appearance, the specially-designed structure can accommodate up to 210 people. The unique atmosphere inside the geodesic dome provides a modern and exclusive ambiance for such an important event.
In addition to weddings, the center also organizes conferences and training events in the tent. When set up as a theater, the tent can accommodate chairs for up to 280 people. The geodesic structure allows for high-tech spherical projection on the inside of the dome, significantly increasing the attractiveness of any conference or event.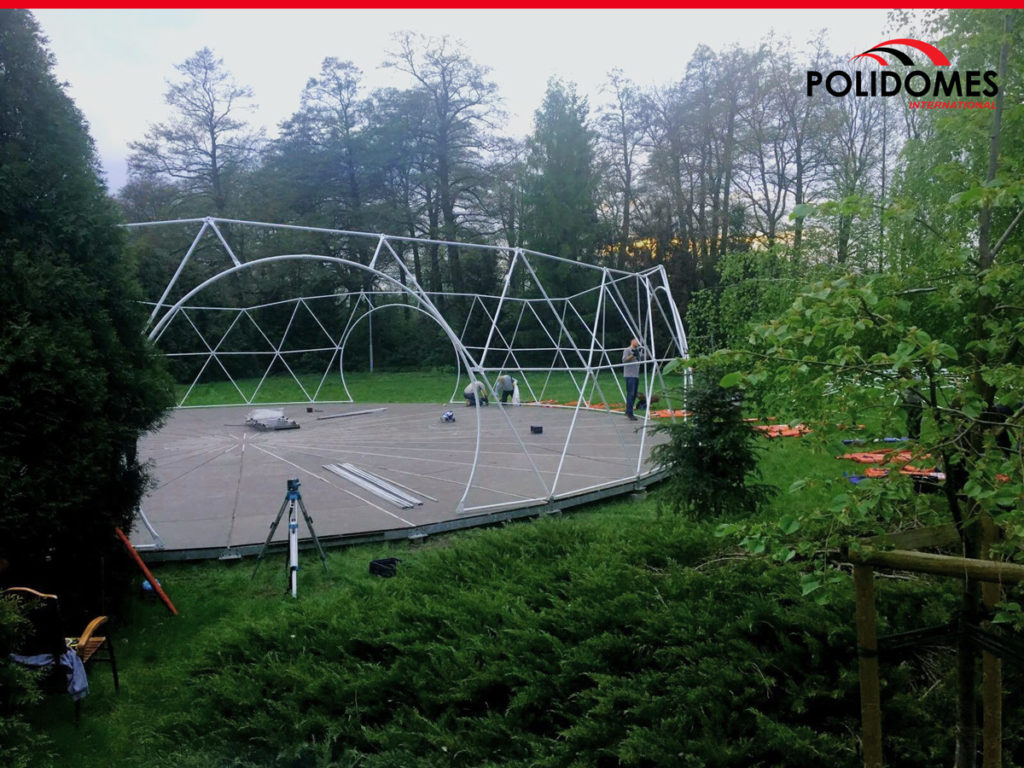 The Event Dome Tents proves ideal for all manner of resorts, hotels and bed and breakfasts. It's a creative and practical way to organize a wide variety of parties and events.