We're always happy when our designs make it to new countries; this time, Polidomes has arrived in Scandinavia, specifically in Sweden. An almost completely transparent version of the Polidome 30 geodesic dome kit (for durability reasons, the very top of the cover is made of strengthened Opak material) arrived at Linkoping, Sweden.
The Polidomes geodesic structure was delivered in record time to host events accompanying the Melodiefestival music festival.
The winner of the annual festival, now in its 56th year, has the honor of representing Sweden at the Eurovision Song Contest. Viewers vote by telephone for the winners of the semifinal rounds, and the final winner is then chosen by an international jury. The winner of the 2017 contest and Sweden's representative at Eurovision was Robin Bengtsson.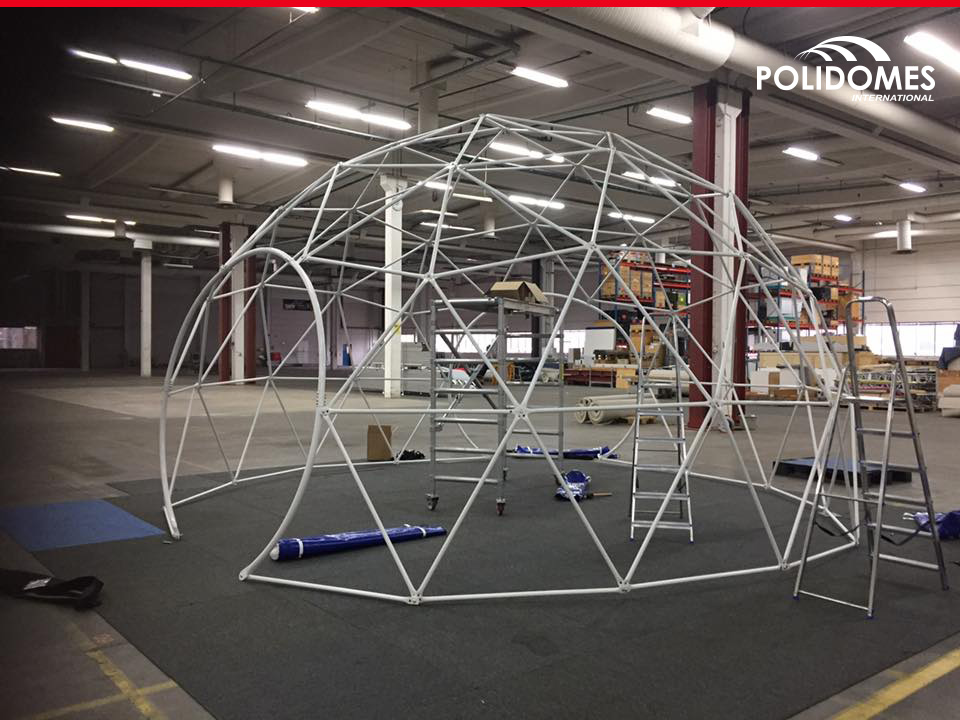 Polidomes spherical tents large and small are often employed at all manner of festivals, such as the music festival in Laj, Romania, where one of our structures promoted lead sponsor Burn, and film festivals such as the festival in Lipsk, Sibiu County, Romania, or Art Basel in Miami.
We thank our Swedish partners Massupport for their trust and for our fruitful partnership. We invite production managers and festival directors from all over the world to take advantage of the wide range of Polidomes Event Dome Tents. Our structures can be put up anywhere, on any terrain – on grass, concrete, even paving stones.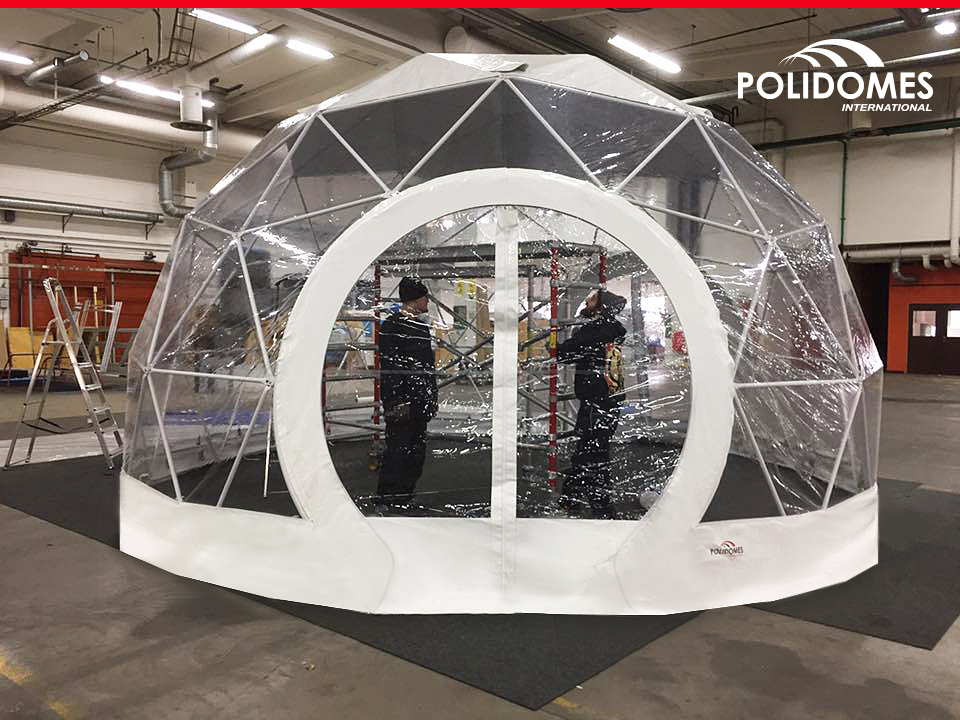 For grassy or uneven terrain, we recommend our Pollywood Premium Floor; and for more urban spaces, such as pavements, tents can be built with a modular floor or any other floor finish.
It's worth considering additional ballast (such as water ballast) to weigh down and secure the temporary structure, especially in the case of floorless tents.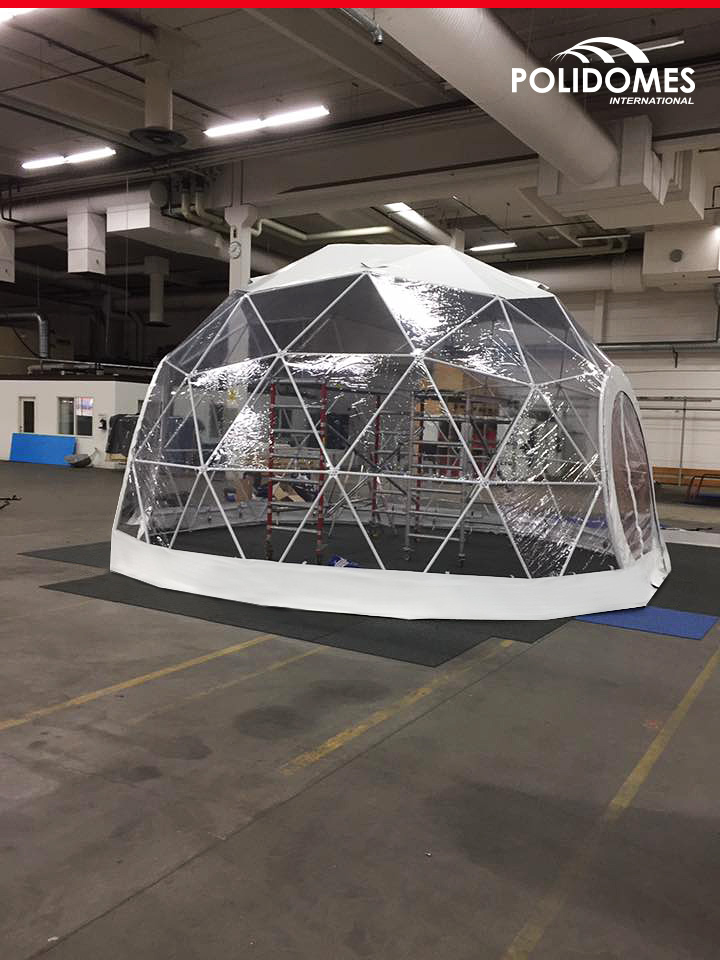 As specialists in the field of geodesic domes, we're happy to advise you on the best available solution, tailored to meet the specific needs of your event. Please contact us to learn more about how our tents can be the perfect solution for your event.