It's a place where children are not limited by the walls of a building, where their young minds can draw inspiration from nature. Thanks to glamping dome tent, in this unusual type of preschool, education takes place in symbiosis with nature, and children learn about the world around them using their senses: smell, hearing, touch… they can feel the natural world on their own skin.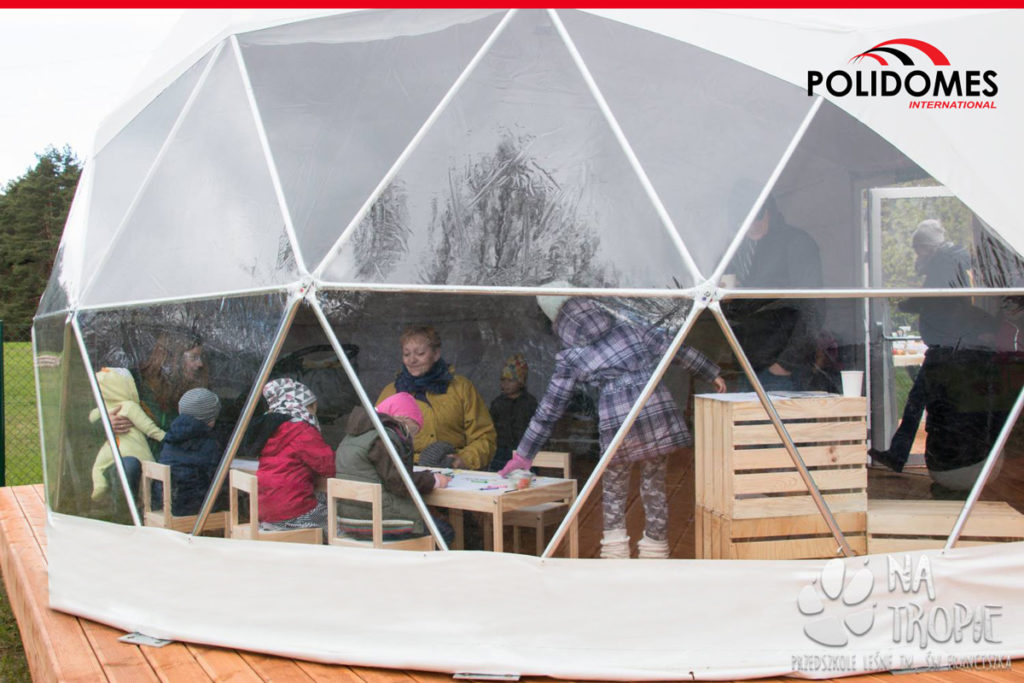 The preschool is based in a forest, so preschoolers spend nearly the whole year on the fresh air, to the benefit of their health and immunity. Nowadays, many children suffer from a variety of conditions associated with modern, urban, sedentary life: respiratory diseases, poor posture, obesity, and hyperactivity..
Many of these problems can be solved by having fun outdoors. Physical activity develops children's motor skills and prevents obesity. Fresh air purifies the respiratory system, and the chance to tire themselves out in the outdoors calms children.
A forest preschool is a fantastic way to solve the many ailments of the youngest generation.
Of course, even in the forest, children need a place where they can keep warm and rest. For just such requirements, we produced a glamping version of our Polidome 30 sphere tent. The tent is equipped with insulation and a security collar, keeping children warm and allowing the tent to be heated by a fireplace.
When the weather isn't conducive to outdoor activities, the children can take shelter inside a specially-designed geodesic dome. It serves as a kind of base where they can warm up, change clothes or hide from the rain or a storm. In addition, the interesting form and shape of the sphere tent allows advanced spherical multi-media projections to be displayed on the inside of the canopy. Just being in the tent is great fun for children!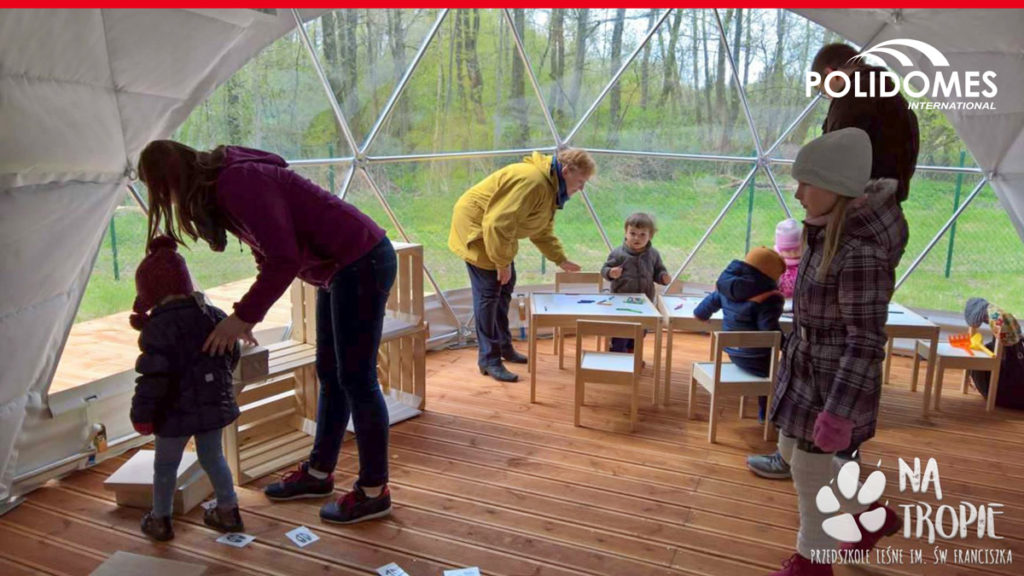 Geodesic domes/glamping tents are the perfect solution for experimental schools and preschools. The tent can serve as a classroom for all kinds of arts and crafts activities, interesting chemistry lessons, experiments, and much more. Such atypical education is gaining more and more followers all over the world.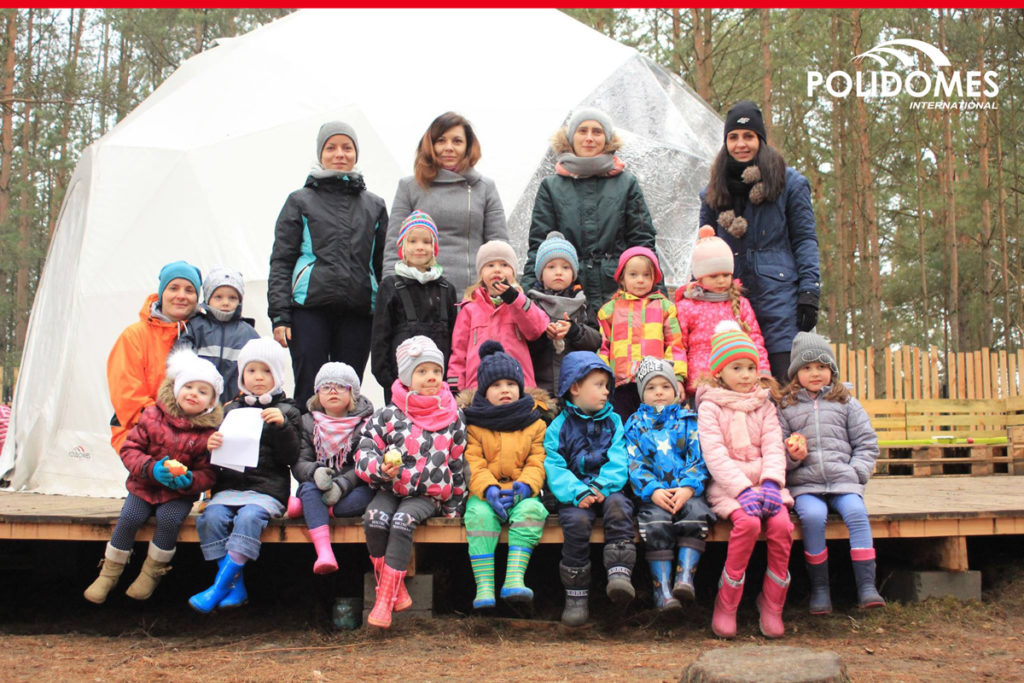 Contact with nature offers great opportunities for children's development. Exploring the world through their own senses allows them to make observations, draw conclusions, and see the interdependence in nature. Physical activity combined with fun in safe, friendly conditions is the best form of education. The forest preschool is an attempt to get closer to nature, and to understand and respect the world around us.
We invite you to learn more about forest preschools using Polidomes sphere tents: