HYATT MEDITATION STATION
Custom Bubble Tent
for Events, Exhibits and Expos
Besides our many geodesic dome products, Polidomes is also famous for our original custom made Bubble Tents for events, exhibits and expos such as creating world's largest snow globe.
The Hyatt Challenge
If you have ever stayed in a Hyatt hotel you know they focus on wellbeing and their ability to create a unique guest experience is what makes Hyatt one of the world's best hospitality brands.
Hyatt's executives were looking for an expert company to create a practical way to bring a wellbeing experience to buyers and visitors at major trade fairs Hyatt attends and approached Polidomes for a solution.
The executives shared their vision and project goal: "At Hyatt, we care for people so they can be their best, which is why wellbeing offerings have always been an essential part of who we are. We recognize that personal wellbeing is more important than ever and will be key to successful events moving forward."
The Solution
Polidomes creative team brainstormed ideas which would reflect Hyatt's values and goals and offer their customers and guests a multi-sensory wellbeing experience. Plus the solution needed to be easily transported from fair to fair. The result was a unique bubble dome creation called the Hyatt Meditation Station.
The Structure
To create an extra quiet atmosphere, the structure consists of a large bubble placed inside an even larger bubble which are both joined together by a special entrance tunnel. Special attention was paid to the smallest of details both in terms of safety and aesthetics.
The purple tinted and branded inflatable bubbles and entry tunnel are made of heavy duty, fire resistant PVC. A silent blower provides fresh air and keeps the bubbles constantly inflated and is designed in such a way that in case of a lack of electricity the bubble tent will deflate very slowly.
The spacious interior is seven meters in diameter with comfortable padded flooring, warm lighting and large cozy pillows.
The Experience
The Hyatt Meditation Station provides a delightful experience of retreat for special moments of peace. Groups of ten can enter the Meditation Station at one time. Guests remove their shoes and store their belongings in guarded lockers outside the giant bubble before entering
Once inside, guests sit in a circle, don headsets and are guided through a seven minute relaxation exercise. Many visitors reported that the delightful experience revitalized them for the remainder of the day.
As a parting gift, each visitor received a special goodie bag—a branded pouch stocked with a silk sleep mask & ear plugs in a branded case and a card with Hyatt brand info.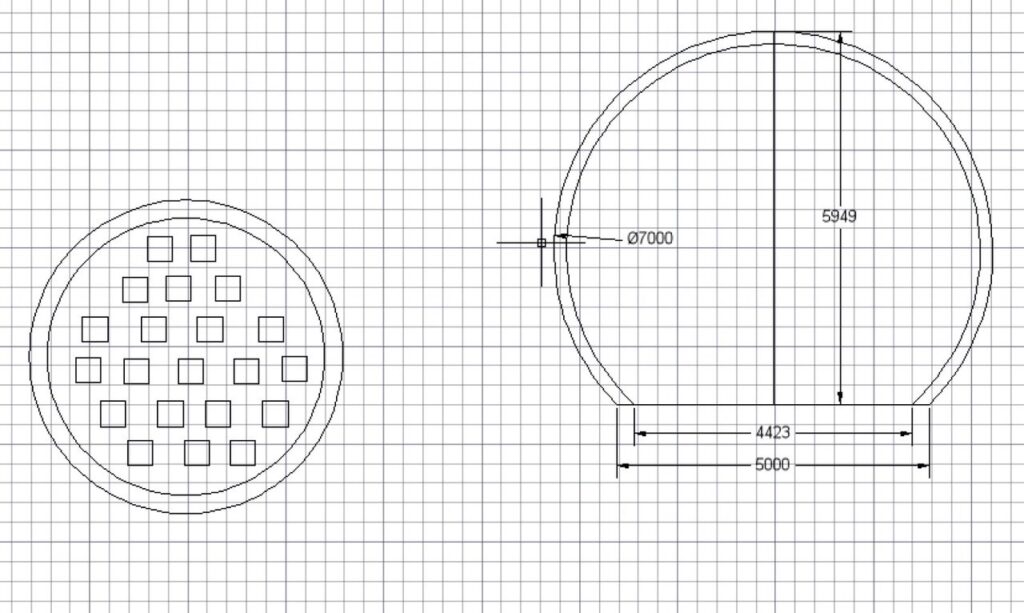 Trade Fair Visits
The Meditation Station was ideal for Hyatt's purposes as it is designed to fold up and be packed in a small container which makes it an ideal mobile solution for an attention getting attraction at trade fairs.
First stop for the newly created Hyatt Meditation Station was the huge IMEX trade fair in Frankfurt. The Meditation Station experience garnered much attention and praise at IMEX as one of the most innovative stands at the fair.
Hyatt's top executives were so pleased by the reactions to the Meditation Station at IMEX Frankfurt the next stop was the GBTA (Global Business Trade Association) Fair in Chicago where Hyatt's international headquarters is located. Again it was a great hit at this trade fair as well!
After Chicago, next stop was IMEX America in Las Vegas the largest trade show in the US for global meetings, events and incentive travel industry. And on it went to other major trade fairs from there!
Reactions
For us, perhaps the most rewarding result of the Meditation Station has been the positive reactions from both visitors and Hyatt's team of top executives.
Hyatt executives and guests reactions Meditation Station at IMEX 2019
"The energy of the meditation station created special memories for the visitors they will never forget."
"Kudos to @Hyatt for a fantastic meditation booth at #IMEX19 – a lovely way to take a moment during a busy day, great addition to the show"

Aoife Delaney, Director of Marketing & Sales at the DMC Network
"Hyatt Meditation Station booth is very creative and really stands out. This really encourages you to open your mind to new concepts and creative thinking."

Hosted buyer from ISA CTEEP
Contact us today to find out how we can create an original, custom designed Bubble Tent solution to fit your event needs!