Polidomes spherical exhibition stands can be found at major expos and trade fairs worldwide. They are designed to deliver what exhibitors want most – to capture maximum attention of fair attendees and personally connect brands with their target audience.
360° Projection Exhibition Stands
Each of the three following exhibition stands are for sale and hire, are portable and come fully equipped with cinema-quality spherical screens, high-quality 4K laser projectors, a media server and surround sound system. They combine to produce a spectacular immersive atmosphere that is guaranteed to impress your guests and powerfully deliver your message.
Immersive Circular Rooms
Our Immersive Circular Rooms create a private space to impress your guests with a panoramic 360° display of your own chosen digital content. Projections cover the entire inner surface of the circular wall to create a unique multi-sensory experience. We offer ICR models of 6, 8 and 10 m in diameter. Captivating and ultra-impressive.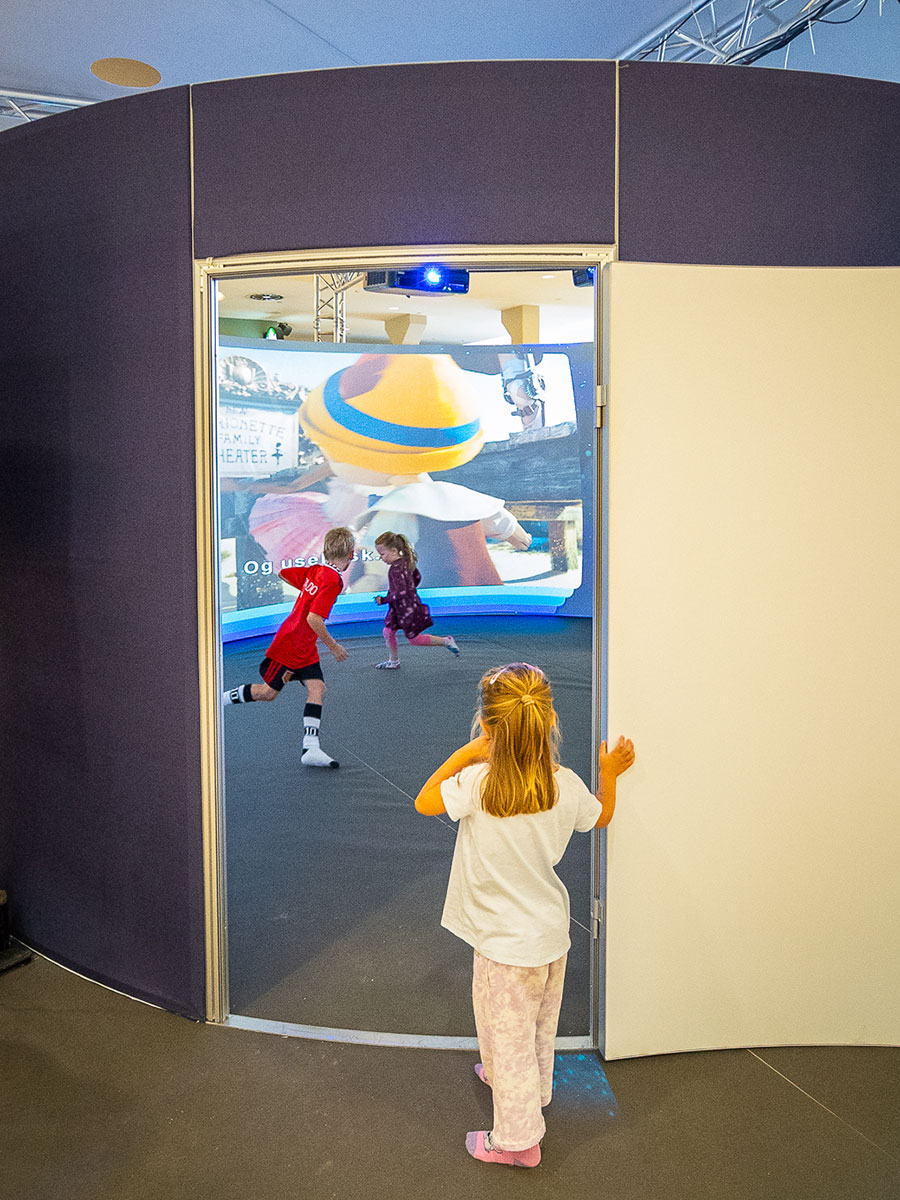 Suspended Projection Dome Screens
Polidomes 40 m2 Suspended Dome Screens are perfect for malls, trade fairs, or any room with a sufficiently high ceiling. Even if spectators don't stand directly under the projection screen, it can be seen from the entire hall and people just have to drop by to get a closer look. An ideal marketing, advertising and media solution to get any message across. See more about Suspended Projection Domes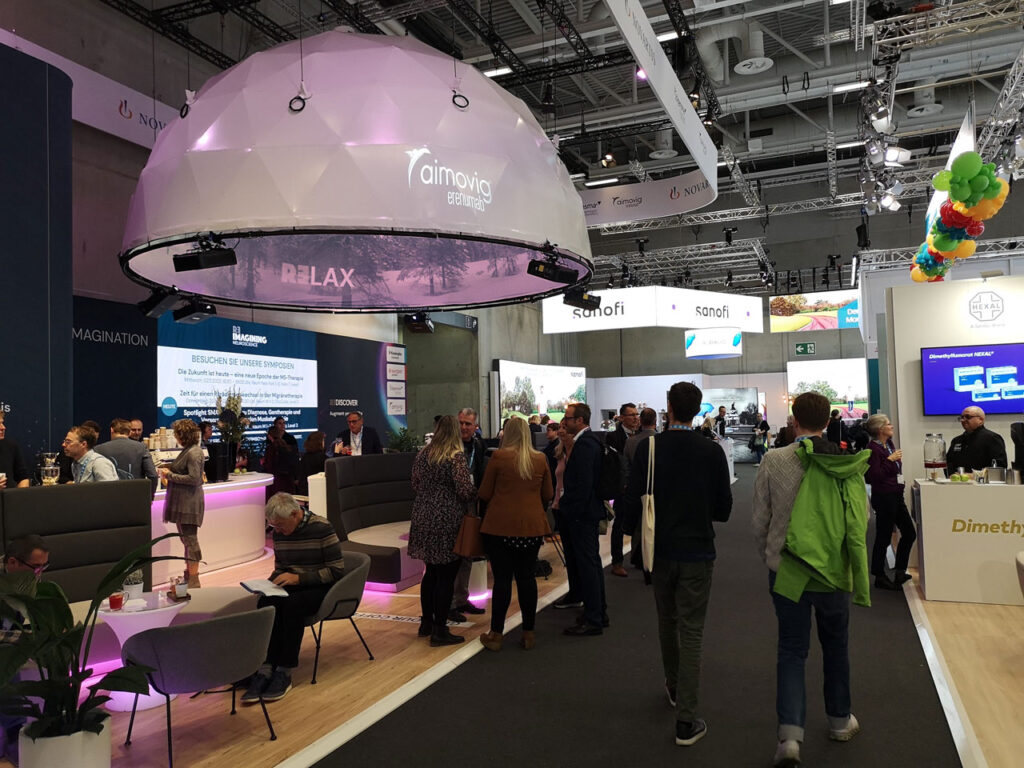 Fulldome Projection Domes
Our Fulldome Projection Domes are our top-of-the-line expo / exhibit solution that offers exhibitors a limitless range of creative opportunities. The 3D Dome Projections are exceptionally striking and provide a powerful promotional tool that stirs the imagination, engages audiences, inspires emotions and offers a remarkable, unique experience.
We offer models 6 to 30 m in diameter that can hold from ten to hundreds of attendees. An ideal solution for expo conferences and presentations of all sorts. More about Immersive Projection Domes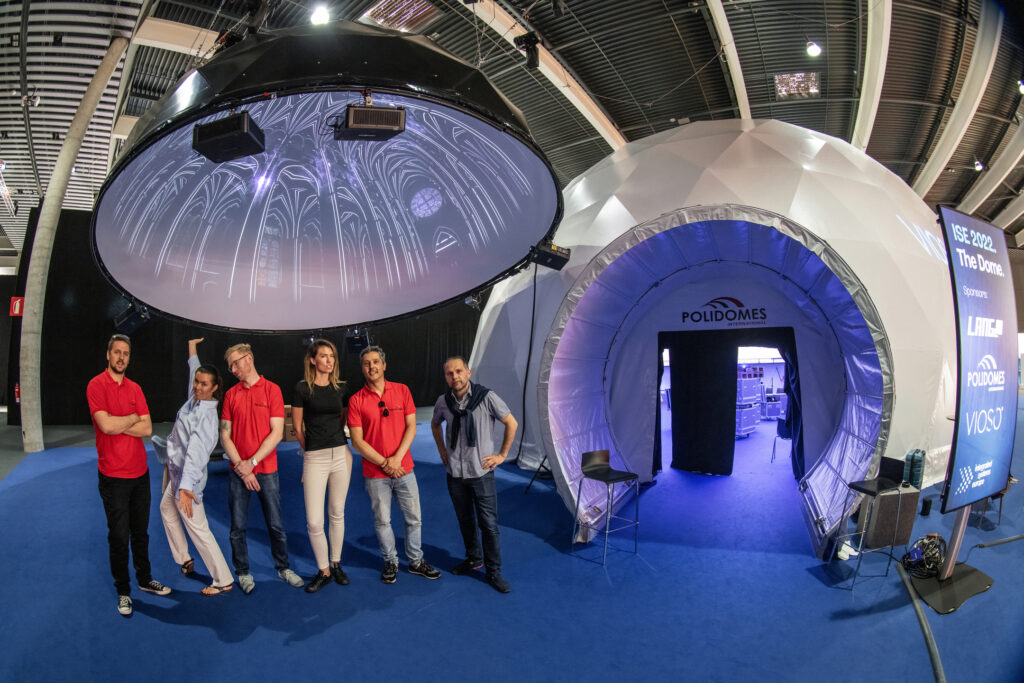 Content Production
Our award winning team of content creators work closely with our clients to produce themed, 360° and fulldome content from any digital formats including video, CGI, animation, 3D, etc. for all our spherical projection products.
Custom Branding and Banners
Polidomes offers full color printed branding of covers and banners as well as removable decals / logos.
If you are looking for a cost effective exhibition stand that delivers maximum impact contact us today to find out more about our spherical solutions. We love challenges and are committed to delivering quality and excellence in every aspect of every project we work on. We look forward to serving you.