Every year the festival surprises spectators from all over Europe. This year the highlight of the festival became Polidomes' immersive projection dome.
Bella Skyway Festival is one of the biggest cultural events of the year on the map of Poland and the city of Torun. During 11 years, the festival has been created by people with a passion to show beauty through light installations, sometimes decorating even the facades of historic buildings. The festival has been held in Torun continuously since 2009, its origins are linked to the city's efforts to become the European Capital of Culture in 2016. Every year the theme of the festival changes. This year's conference was held under the sign of "Diversity of place". The nearly 400,000 visitors were fascinated by 20 light installations, unusual mapping on buildings and spherical projection theater that were prepared by artists from around the world.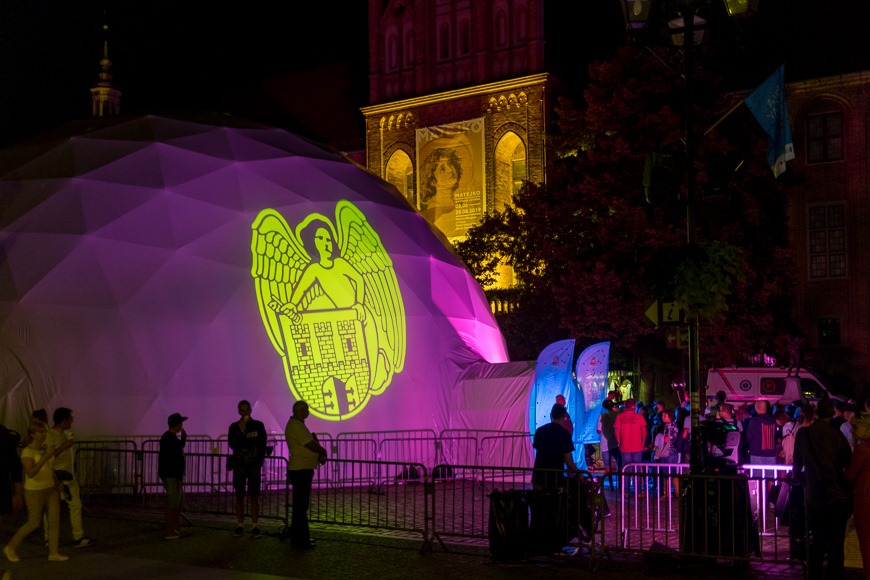 In the heart of the city, in the old town square, during 11. Bella Skyway Festival (20-25.08.2019), the audience was able to see the "Devotion". This was a grandiose 360-degree video projection created by the Kepler' science center Venus Planetarium, which was presented in a modern immersive projection dome provided by Polidomes International. This was the only paid installation during the festival.
Projections on the dome in a spherical tent are exceptionally attractive and powerful promotional tools that stir imagination, engage audiences, inspire emotions and offer a remarkable, unique experience.
An outstanding look of the Polidome 300 that has 280 m2 and 10 m in height, with a projection screen, offers endless creative possibilities. Similar spherical projection theaters get significant success at various mass events like Open'er Festival or in other countries, for ex. in Austria, Madrid or Abu Dhabi.
Torun festival of light is called to unite science, art, and humanity. It refers to astronomy and the exact sciences, trying to show them in an unusual way, in the form of visual art. Festival is organized as an event for all generations, both children and adults.
Polidomes' immersive projection dome became the second largest attraction in the 2019 Bella Skyway Festival, located in the heart of the old town.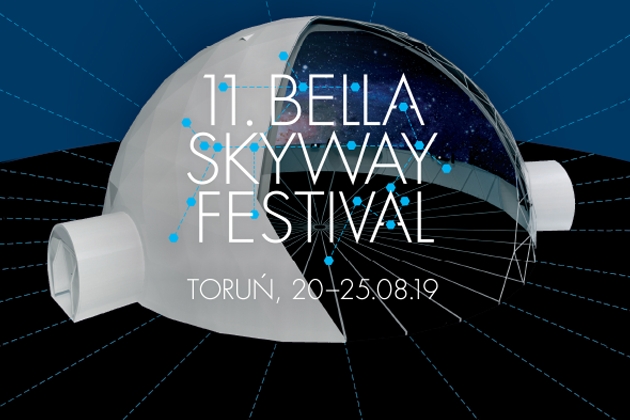 Polidomes offers the cutting-edge solution for the marketing with the vast diversity of the applications. Polidome300 event dome tent with the inside projection liner is a high functional investment due to its mobility. It provides an exclusive, sheltered space, which can be easily installed in any place and the same easily be dismantled and moved to the next location.
If you appreciate functional solutions, please contact one of our advisers, and we'll be happy to help you pick out the best option for your needs!