Romania's largest modern retail network celebrated new level of its national expansion creating the blossoming digital dome!
For the Profi, there is nothing more important than those who cross his threshold every day. For its consumers, the retailer has expanded its product range, created various store formats relevant to each area and brought branches to hard-to-reach places on the territory of the country.
The company has opened units in almost 500 cities, smaller towns and villages in Romania and boasts with the widest footprint of all local modern retailers.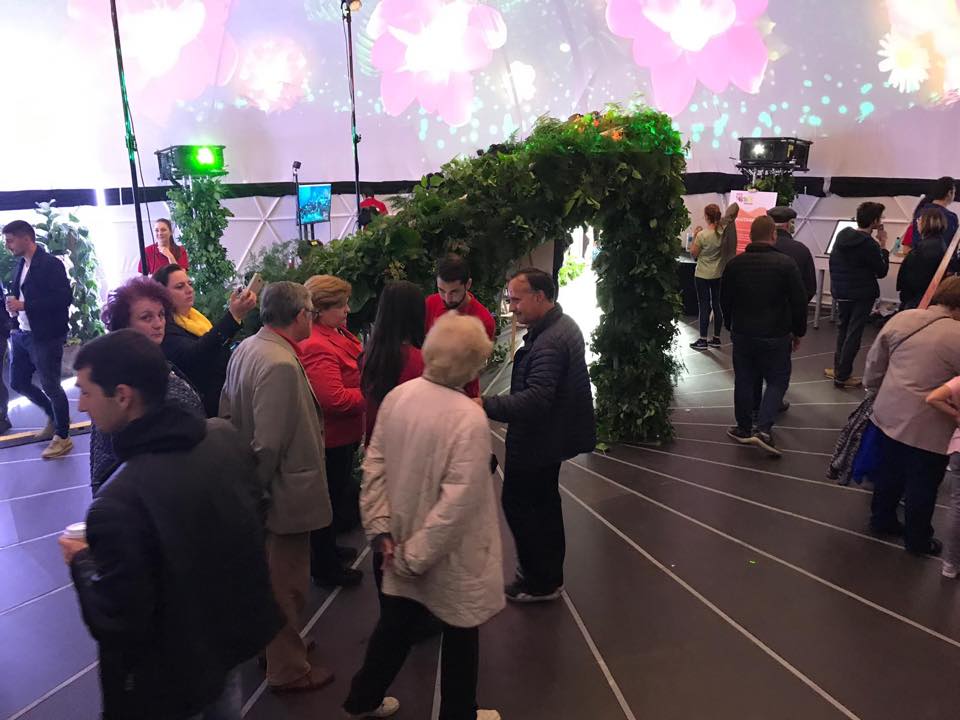 Polidomes team is happy to cooperate with Profi once again! Back in 2016 Polidomes built the whole geo dome city on the occasion of the Profi' opening of the 500th store. Since then Profi doubled its network and became the first retailer in Romania with 1,000 stores.
This time Profi came back to us for the most high-end solution to create a spectacular event that would leave a lasting impression on exhibitors. Polidomes digital dome P150 designed for high-quality immersive video projections covering the entire membrane surface inside the dome is something that took their guests to a different reality.
Polidomes company offers a full toolkit that includes the mobile geo dome with the inside perfect smooth liner along with all-you-need for mapping on the dome. Digital dome is a turn-key solution that will take your event to the next level! In its turn, the geodome allows for the full customization – the cover can be fully printed with any pattern you like. But Profi went even further. The whole dome tent exterior was covered with flowers. This concept clearly matched the slogan of the celebration "Profi blossoms for you!".
Projection Dome P150 with surface area 154 m2 can accommodate up to 195 persons standing at a time. It gives a lot of possibilities for festivals, international trade shows or marketing campaigns on the launch of the new products.

We offer a full range of dome projection spaces – from 6 to 50 meters in diameter, accommodating anything up to 2000 people. Available for rent and purchase.
Give us a call if you are looking for an exceptional mobile venue.