Branding
Domes provide an eye-catching advertising platform that will help you build a positive image for your company and products on a structure that can't be missed. We can apply logos or branding to the outer cover or print customized artwork or patterns on the material.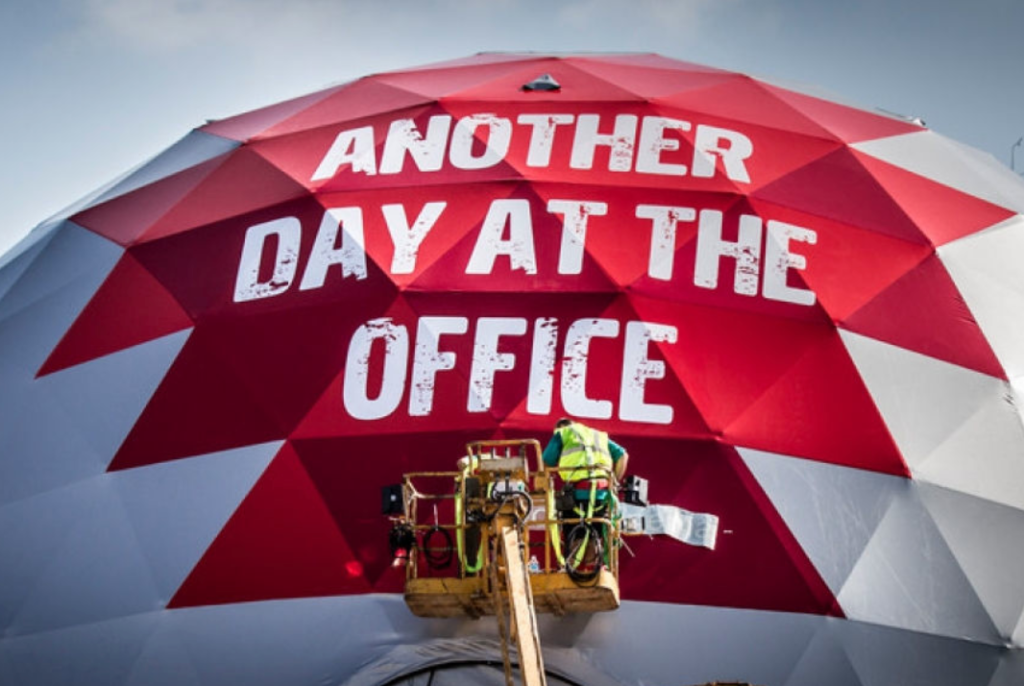 Temporary solution
Branding with removable vinyl decals
Polidomes offers production of high quality custom-made vinyl decals, that are quick and easy to apply or remove from the cover.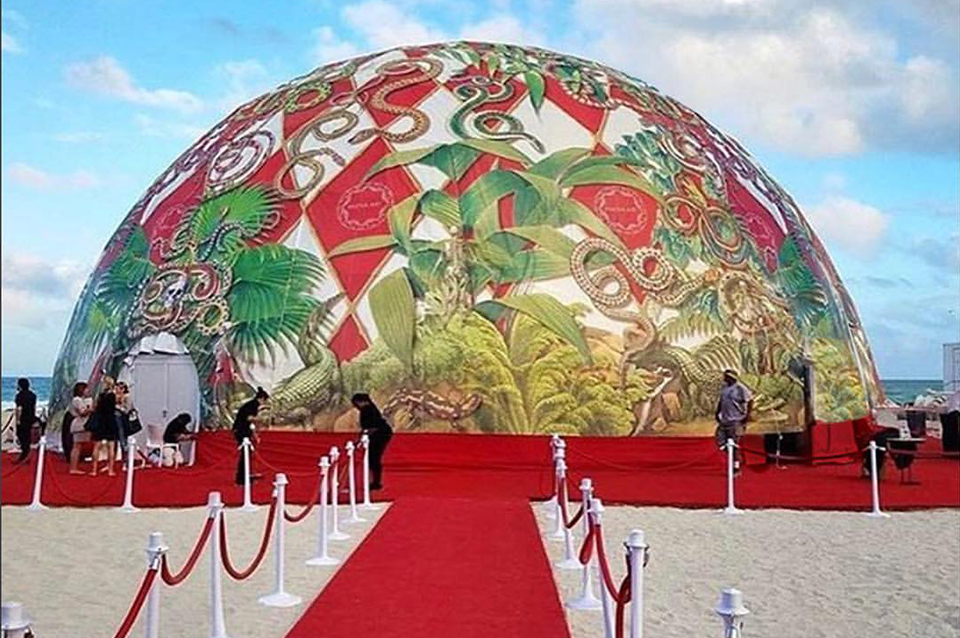 Permanent solution
Printed customized dome cover
All size dome covers are available in high quality full-color printing. We also offer digital printing on both the inside and outside of the Geo dome's cover. Our design team is at your service to ensure you have a unique, personalized environment.
Freedom of choice
We provide custom-made geodesic dome tent covers for all manner of branded products, including for sporting clubs and associations, festivals and major corporations. Make sure everyone knows who you are and what you do! We use CAD software to allow our clients to see how their final event will appear as their plans evolve. We have planned both big and small events and can help you plan a memorable celebration suited for your budget.
Free graphic visualization of your concept dome!
Following your own custom concept we can help you create a customized printed cover that follows your design, logo, trademark, brand etc. We can also create large temporary decals which are removable. If you are interested in us creating a free concept visualization of how your own customized dome can look please get in touch with our graphics team at – graphic@polidomes.com