Branding
Domes are a fantastic advertising platform Polidomes structures help you to build a positive image for your company and products. We can apply logos or branding to the cover (skin) and print artwork or patterns on the fabric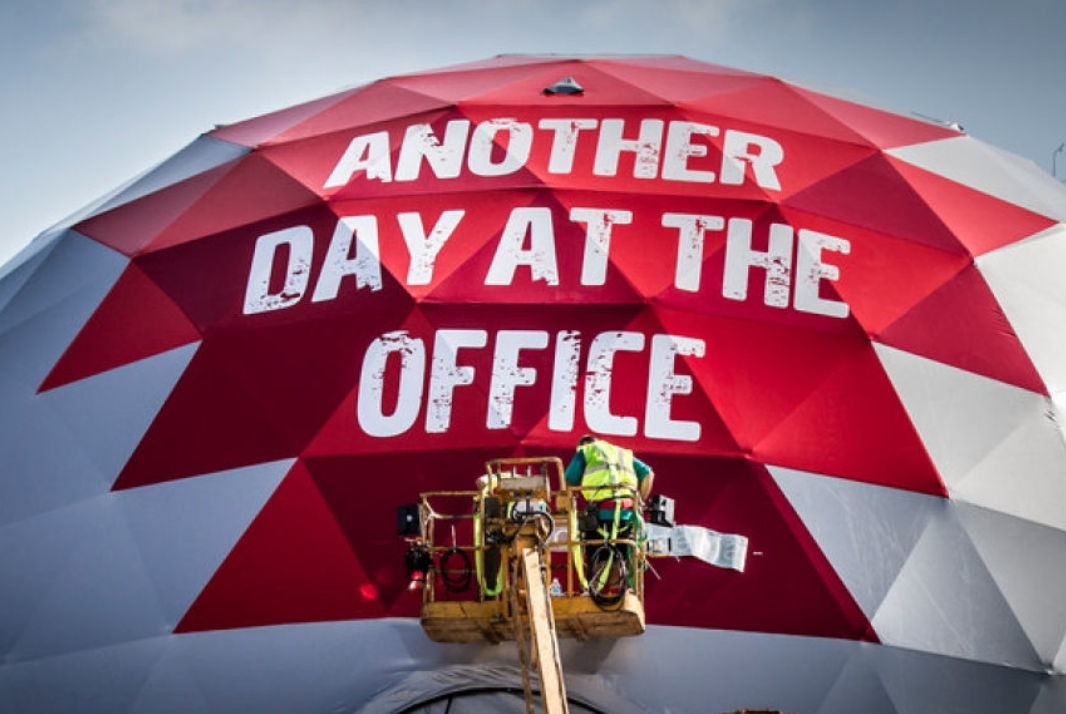 Temporary solution
Temporary vinyl sticker branding
Polidomes offers production of high quality vinyl decals, easy and quick to replace.We can apply logos or branding to the cover (skin) and print artwork or patterns on the fabric.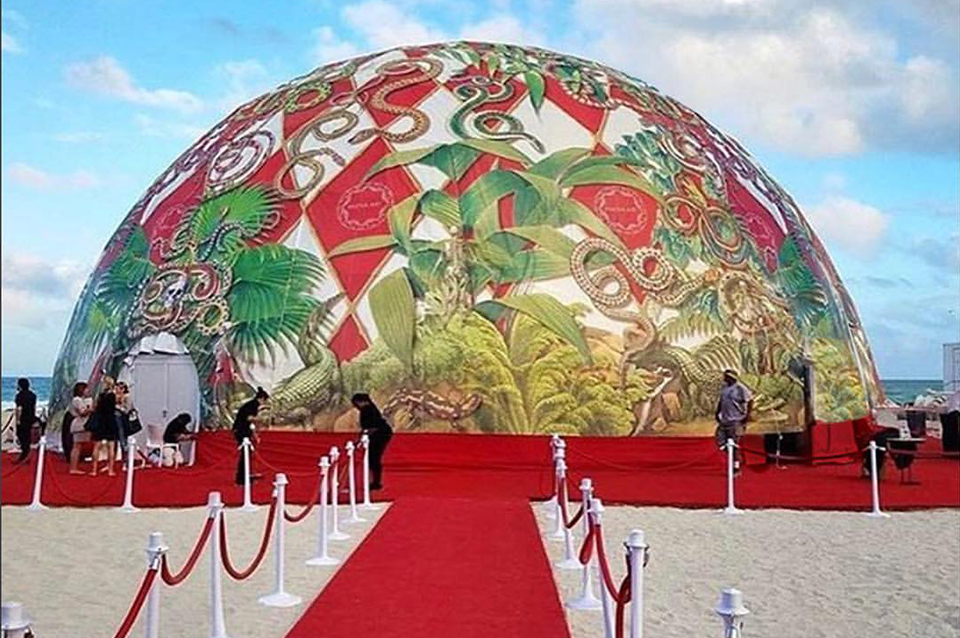 Permanent solution
Printed customized dome cover
All size dome covers are available in full-color printing. We also offer digital printing on both sides of the Geo dome's shell. Our design team is at your service to ensure a unique, personalized environment.
Freedom of choice
We provide custom-made geodesic dome tents' covers for manner of branded products, sporting clubs and associations, festivals and major corporations. Make sure everybody knows who you are and what you do! We use CAD software to allow our clients to see how their event will look as their plans evolve. We have planned numerous events, big and small, and we'll help you plan a memorable celebration suited for your budget.