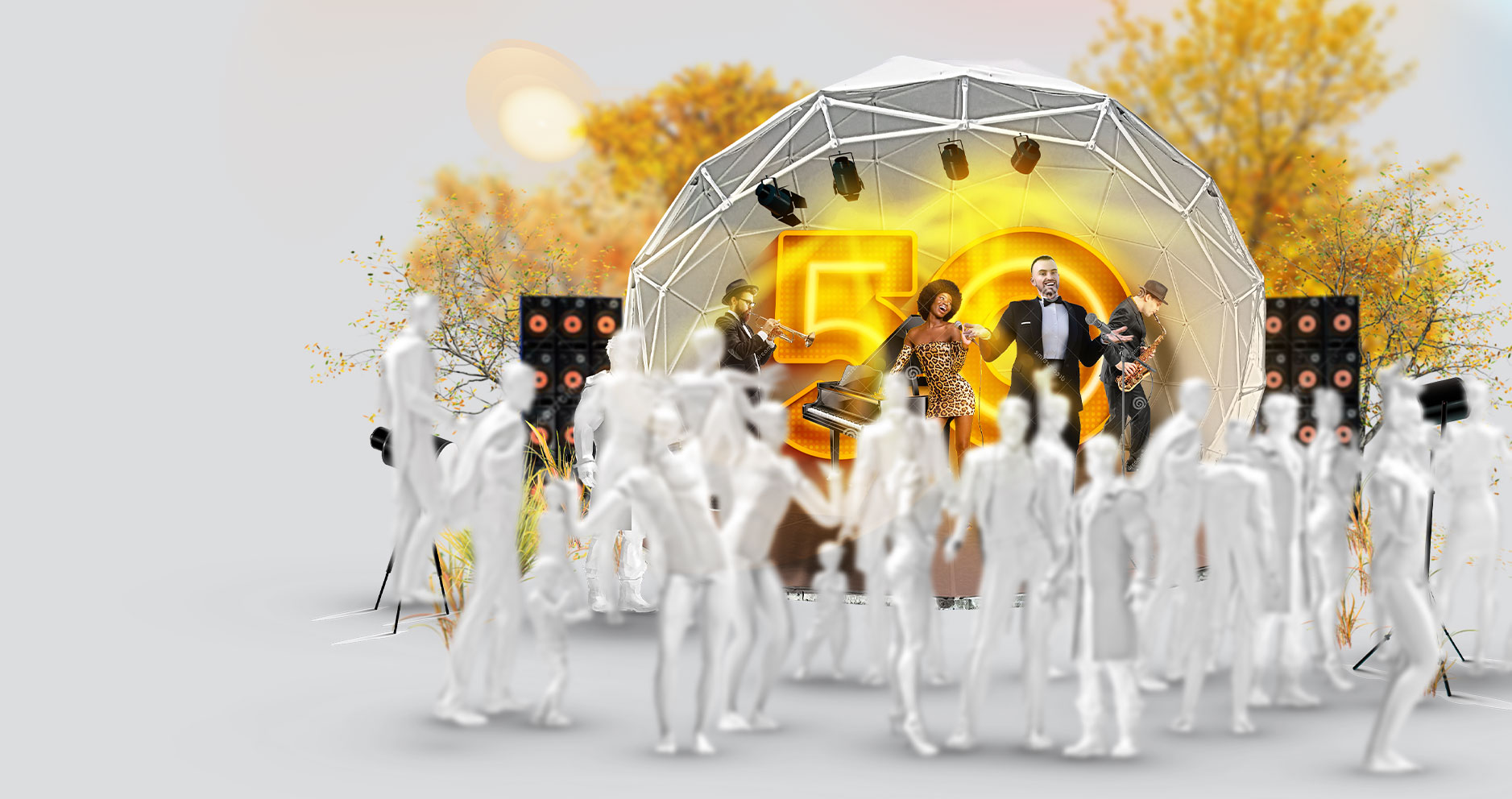 Welcome to Our Open-Air

Geodesic Theater


Website

Discover innovative open dome
and stage awning structures,
perfect for your open-air events.
Explore our range of versatile,
durable designs that provide
exceptional coverage, create memorable
experiences, and find your ideal
stage cover solution

Sales and rental of open-air stage dome roof
We also provide rental services for small open structures, which must be rented with the accompanying flooring for stability. These structures are suitable for various events and are available for short-term rentals.

Revamp Your Events with Stunning stage awing
Elevate events with our geodesic dome structures. They serve as stage pavilions and canopy roofs for open-air performances. These structures offer aesthetic appeal, practical functionality, and reliable shelter. Ensure a memorable experience in any condition.

Open Stage Canopies in Various Sizes
Purchase recommended for large structures, while rentals available for small and average-sized canopies. Enhance your stage setup with our captivating open canopy solutions. Portable and permanent options offered.

Worldwide Setup & Delivery
Our expedited services cover global locations with short notice. Trust us for reliable setup and delivery, ensuring successful events wherever they occur around the world.

Worldwide Service
Wherever you are, our Geodomes and Performance tent structure come with comprehensive service and ongoing support. In terms of our products, we are ready and committed to covering all your needs
Amphitheater polidome
Amphitheatre


domes

Step into the enchanting world of our outdoor geodesic amphitheaters, where every sound resonates with perfect acoustics under the shelter of our stage canopy. This magnificent open dome stage cover morphs into a grand stage pavilion, promising an unrivaled spectacle for any event. Whether you're planning an intimate gathering or gearing up for an audience of thousands, our open-air geodesic theater is your ultimate outdoor solution. The powerful blend of innovation and design breathes life into any performance shelter, bringing the magic of an open-air stage roof to every event.

Crafted from top-tier materials, our geodesic amphitheaters are not just stages; they transform into grand amphitheater overhead structures, casting a captivating spell on any audience. Bask under the stage awning as each note echoes through the open-air stage dome, infusing an ethereal quality into any performance.

From the coziness of a performance tent structure to the majesty of a canopy roof for open-air performances, our amphitheaters make every moment unforgettable. With our high-quality outdoor stage coverings, your event is not just another gathering - it becomes a spectacular visual and acoustic feast.
Amphitheater polidome
Your Choice
Your choise
A 110
Product specification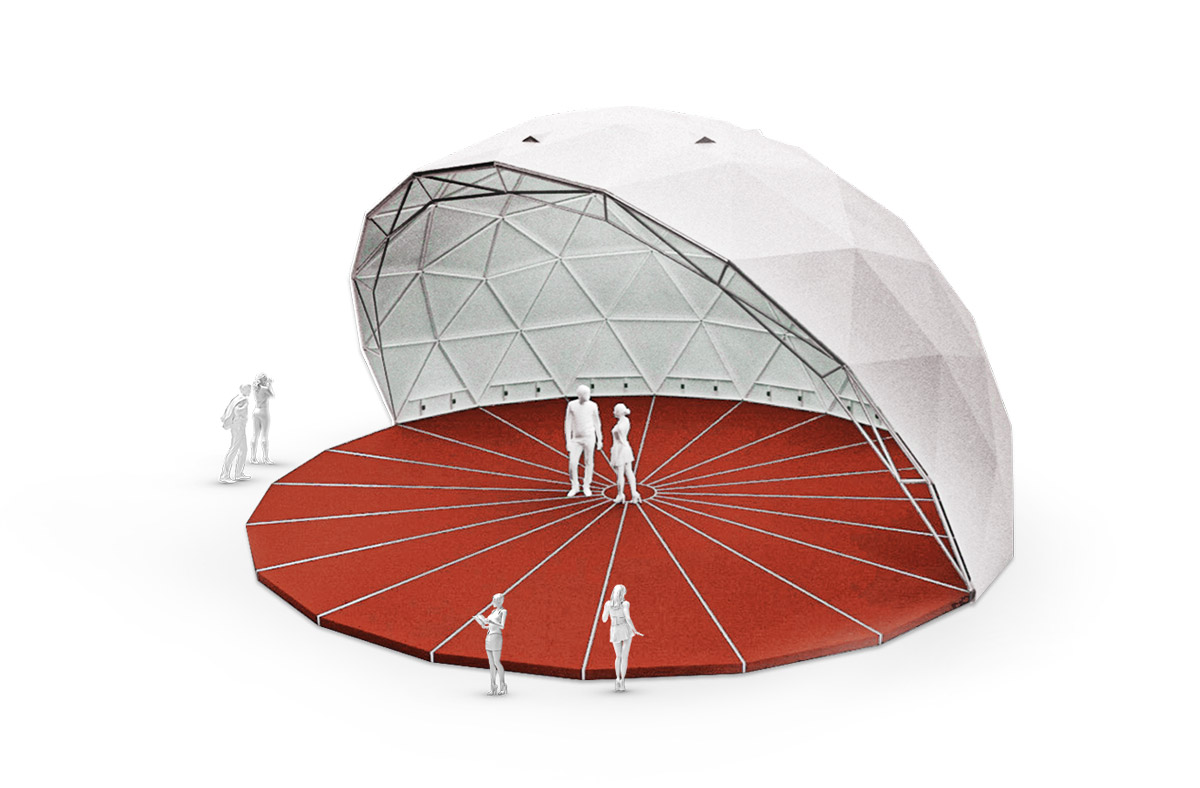 Endless Possibilities
Unlimited Applications
Polidomes: Reinventing Amphitheatres
At Polidomes, we pride ourselves on providing a unique experience with our versatile open-dome portable amphitheatres. Our remarkable structures can be effortlessly installed on existing stages, stable terrains, or upon our specially designed, ballasted flooring systems.
Our flooring solutions are crafted with an emphasis on robustness and resilience. Incorporating a portable galvanized steel framework underneath heavy-duty wooden flooring, the systems are both adjustable in height and fortified with a water ballast system. These features ensure that our structures will maintain their stability, even under challenging weather conditions, with wind speeds up to 120 km/h.
Whether you require a standard portable amphitheatre for a singular event, or a permanent fixture to provide ongoing entertainment, Polidomes is your comprehensive solution provider. We offer quick set-up portable amphitheatres, providing an economical and efficient alternative to traditional structures.
For our open dome structures specifically, we focus on providing an ultra-solid and heavy-duty flooring. This robust base is crucial for ensuring safety standards and providing structural support. Typically, our offered flooring weighs 2-3 times more than a regular dome tent, and when used for stage coverage, we incorporate additional weight concealed within the flooring along with steel pegs for added stability.
In the interest of safety, we conduct thorough engineering calculations prior to any event involving our open domes, which are not frequently rented. These precise assessments determine the necessary extra weight and type of steel pegs required for each unique setting, guaranteeing a safe and stable setup.
Here at Polidomes, we have expertise in aspects you may not even consider, and that's alright. Our professional team has deep specialization in this unique field. So trust us, let us do what we do best while providing you an unparalleled experience with our innovative amphitheatres.
Cover Membrane: An Unsurpassed Engineering Marvel
Our portable amphitheatres feature a robust and durable stage cover that is completely waterproof. These covers come in an extensive selection of colors (standardly white), and can be customized with either permanent or temporary branding to cater to your specific needs.
As a pioneer in innovative structural solutions, Polidomes places quality and durability at the core of our offerings. Every portable amphitheatre we produce embodies solidity and longevity, constructed exclusively from the highest quality materials. We engineer these structures to withstand even the toughest weather conditions, ensuring they last for years.
Taking our dedication to exceptional engineering further, we design the stage coverings of our dome amphitheatres to present distinct advantages over traditional, permanent amphitheatres.
In our view, the dome stage awning outshines any permanent amphitheatre design in several ways. The perfect circular form of our dome is not just aesthetically pleasing but is also a testament to advanced light structure engineering. Additionally, the framework of our domes offers an abundance of attachment points. This abundance provides a platform for versatile customization, enabling you to add extra sound and lighting equipment as per your requirements.
These practical advantages make our dome amphitheatres a versatile choice, offering the perfect blend of functionality, aesthetic appeal, and engineering perfection. Trust Polidomes to provide a structural solution that not only meets your expectations but also enhances your experience with its innovative design and engineering brilliance.
We kindly invite you to contact our team of experts and get acquainted with the low cost and details of these modern, original and durable constructions!

Cost-Efficiency Reimagined
With Polidomes, experience superior value at prices up to 70% less than competing models. We offer high-quality, durable portable amphitheatres that significantly outstrip traditional stage roofing options in cost-effectiveness.

Eco-Conscious and Durable
We offer both portable and permanent models that are not only enduring but also eco-friendly. Their lightweight steel structure contributes to reduced CO2 emissions, emphasizing sustainability without compromising on longevity.

Effortless Assembly
Our portable amphitheatres champion ease of assembly and disassembly, offering unparalleled flexibility. This significant advantage allows for the reuse and relocation of our awnings as needed, promoting both sustainability and adaptability in event planning.

Weatherproof and Long-Lasting
Constructed to last, our amphitheatres are waterproof, wind and snow resistant. With an estimated cover replacement only required after 7-10 years, our structures ensure sustained newness and resilience.

Empowering Local Crews
Our amphitheatres can be set up by a small crew in a single day. To maximize cost-efficiency, we offer training for local crews, enabling swift and effective assembly of our geodesic stage roofs within a few days.

Flooring Solutions
Our amphitheatres feature anti-slip hardwood flooring, enhancing safety. We offer adaptable solutions, employing temporary premium flooring or utilizing existing stages or foundations, all compatible with our geodesic canopy for a seamless fit.

Resilient Weatherproof Covers
Our strong, anti-tear, fire-resistant covers are designed with global adaptability in mind. We recognize diverse climate challenges from deserts to seaside, to mountains, and tailor our performance tent structures accordingly.

Flexible Branding Options
We offer custom branding on our amphitheatre covers, be it temporary or permanent. This versatility allows you to personalize your space, reflecting your brand identity or event theme effectively and uniquely.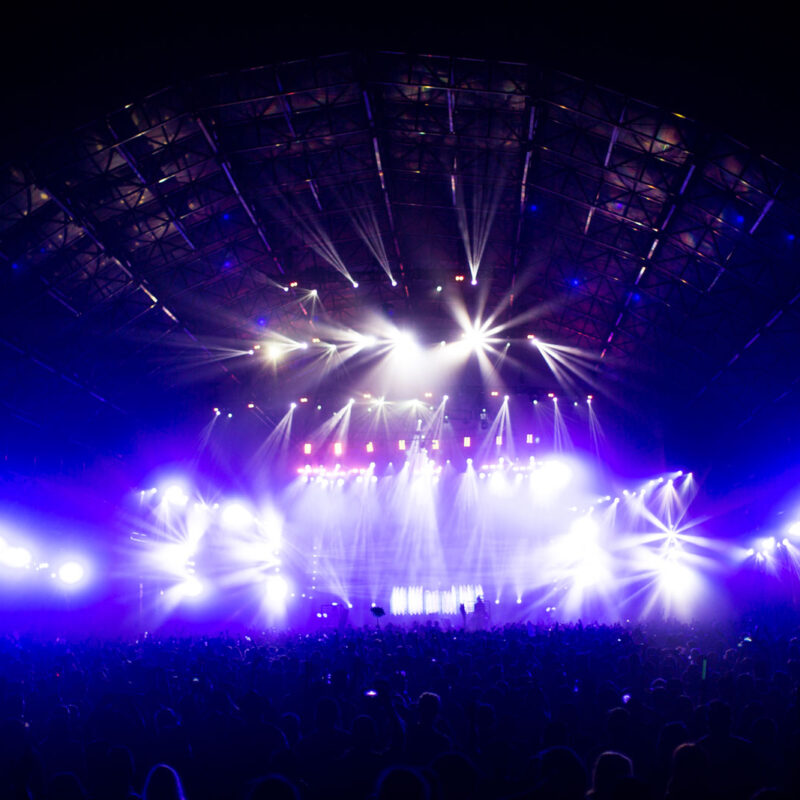 1

Are you seeking an open dome

stage cover?

Explore Polidomes' portable Open-air Stage Domes, which combine striking geodesic architecture with unparalleled quality. These domes are perfect for diverse events, offering unobstructed viewing with open fronts. Transforming ordinary spaces into extraordinary venues, they provide visually captivating and practical backdrops that enhance both intimate performances and large-scale festivals. Step into the future of event staging with Polidomes and experience the open-air geodesic theater.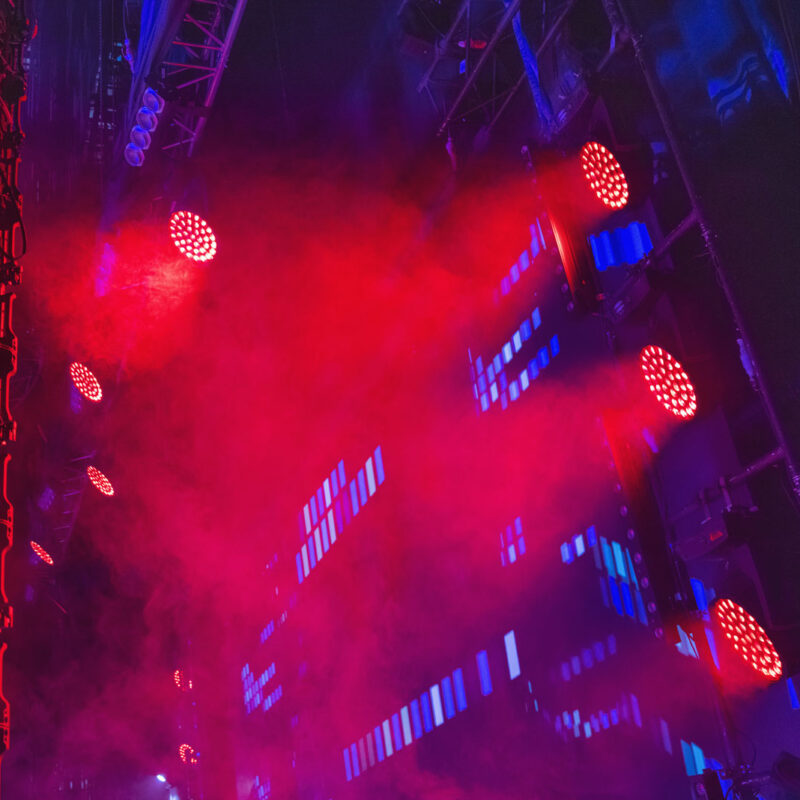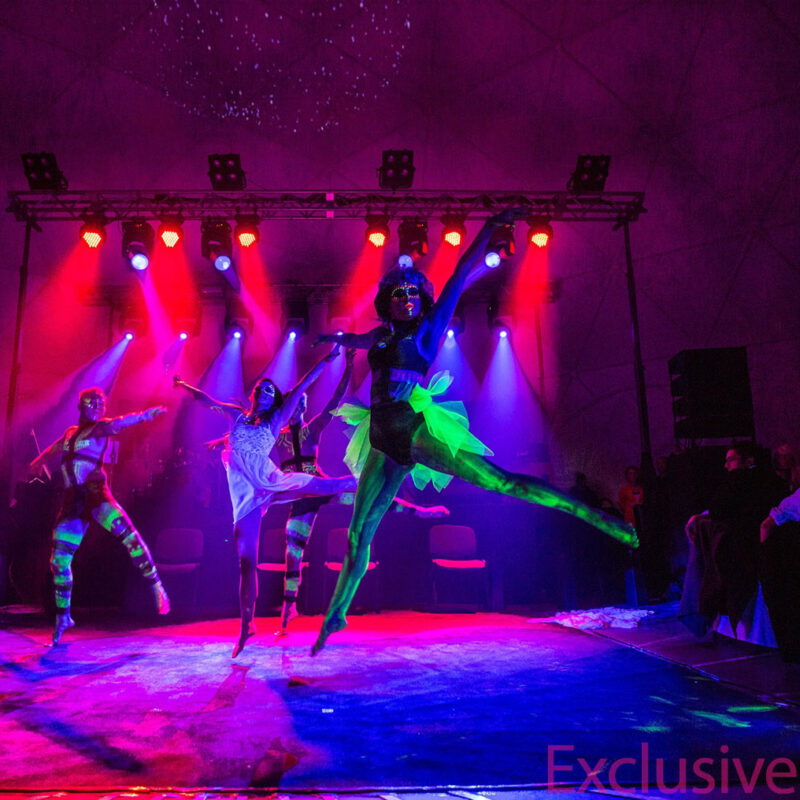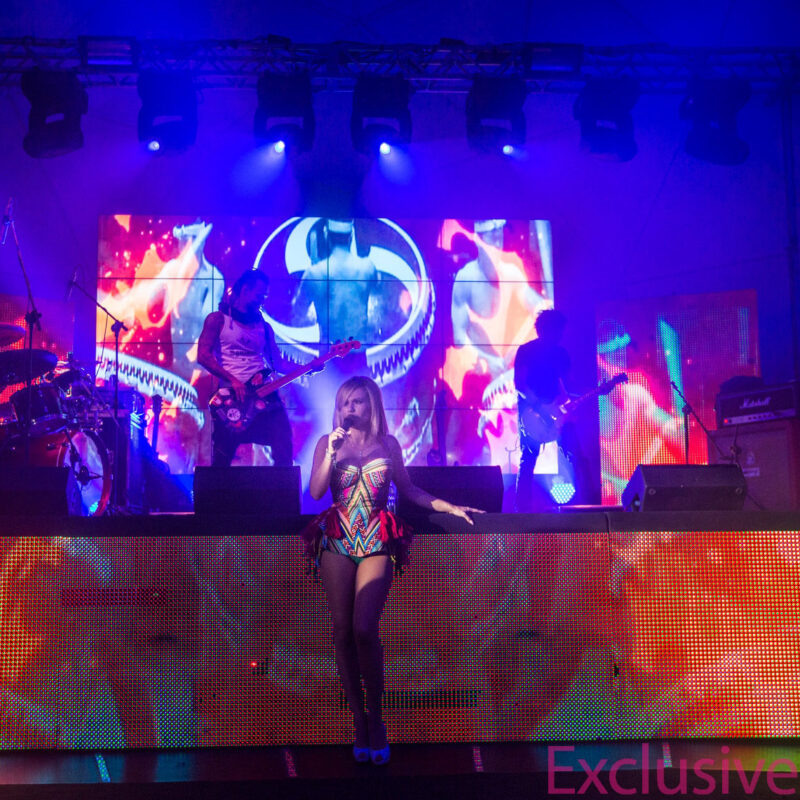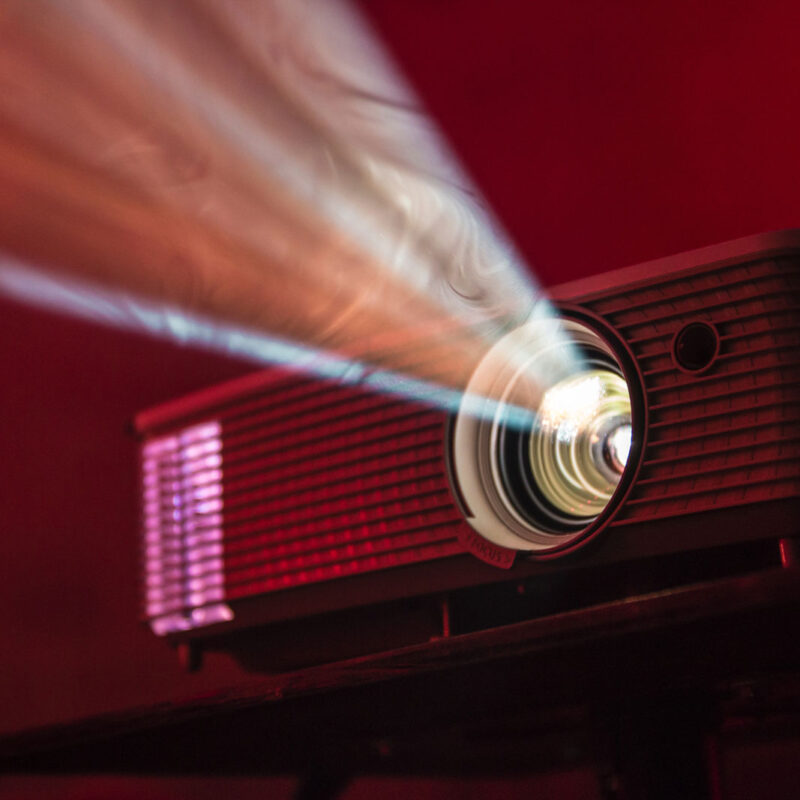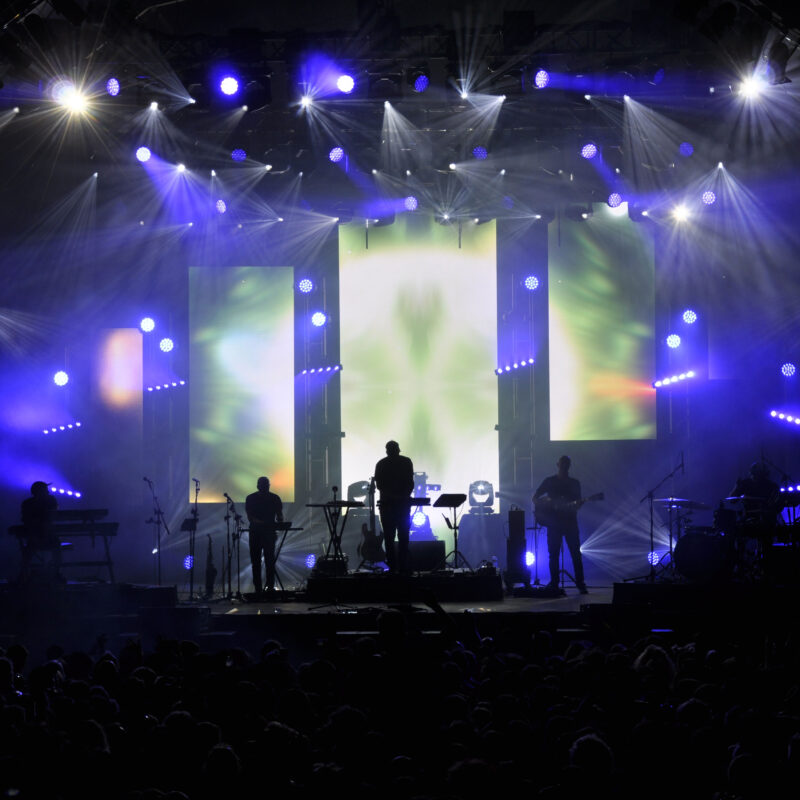 2

Seeking

impeccable acoustics

for your performance?

Polidomes' outdoor geodesic amphitheater covers, with their arched roofs and semi-circular structures, enhance acoustic quality extraordinarily. Their spherical design amplifies and projects sound evenly, creating an immersive 'boiler room' effect. These open geodesic domes, perfect for concerts, speeches or plays, offer a matchless performance shelter, where sound control meets architectural innovation. Step into harmonious soundscapes with Polidomes.including concerts, oratory performances or plays.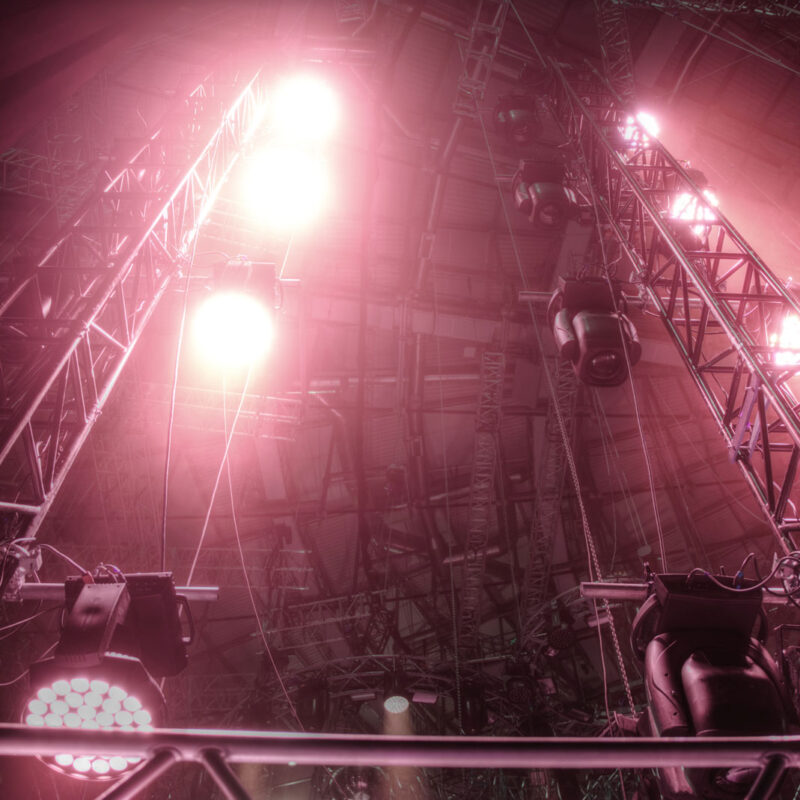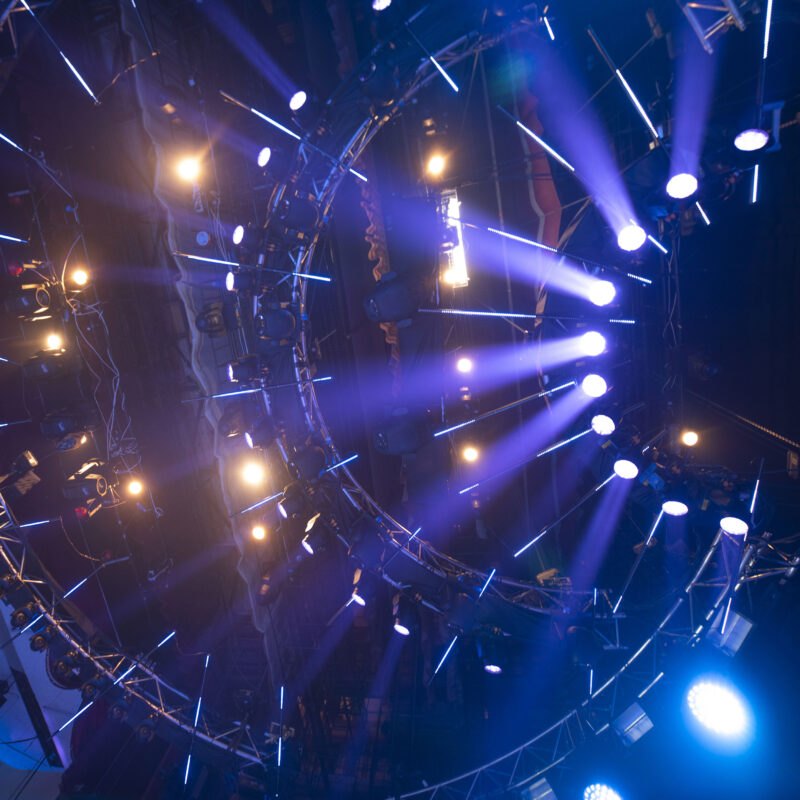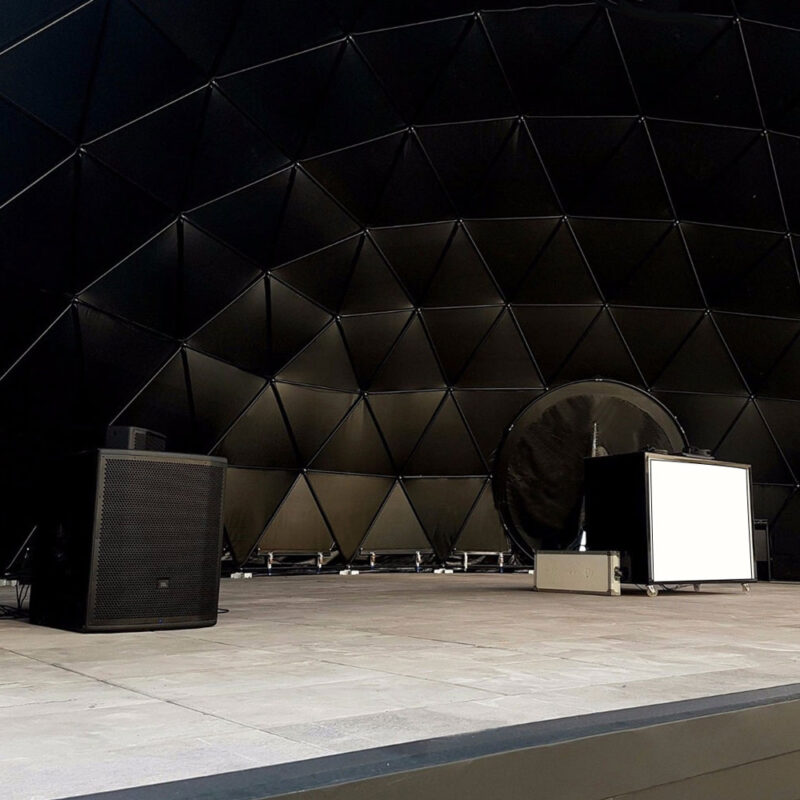 3

Looking to

transform a space

for multifaceted use?

Polidomes' portable amphitheatres offer versatility and rapid setup. Our open-air geodesic theaters serve as ideal stages for diverse events, from dance classes to live concerts, full orchestra performances to shows like "America's Got Talent". Doubling as a performance shelter, these dynamic stage covers elevate every event into a memorable spectacle. Experience the transformative power of Polidomes, where efficiency meets innovation, in just one week.

transport & assembly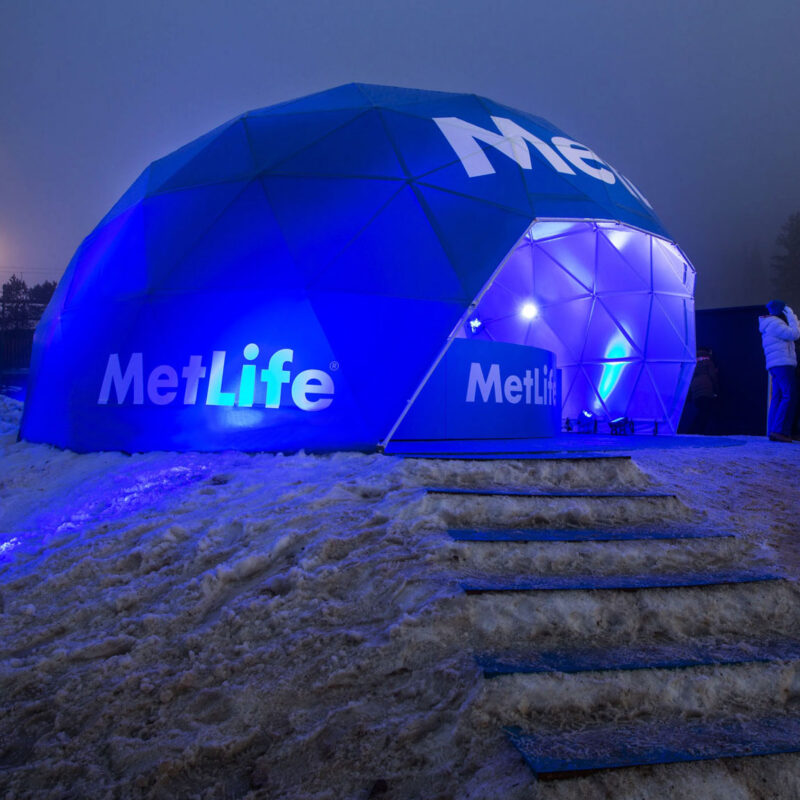 4

Ever thought of an

open dome

that serves dual purposes?

Polidomes presents a unique, two-in-one solution: a full-sized 360° geodesic event dome that seamlessly transforms into an open dome portable amphitheatre. This pioneering design allows you to host fully enclosed indoor events or, with a quick modification, unveil a ready-to-use amphitheatre or stage cover. You can even convert it into a screen for a truly immersive experience. With Polidomes, versatility and innovation merge, ensuring you never tire of possibilities. We redefine multifunctionality, offering you a dome that opens into a world of opportunities.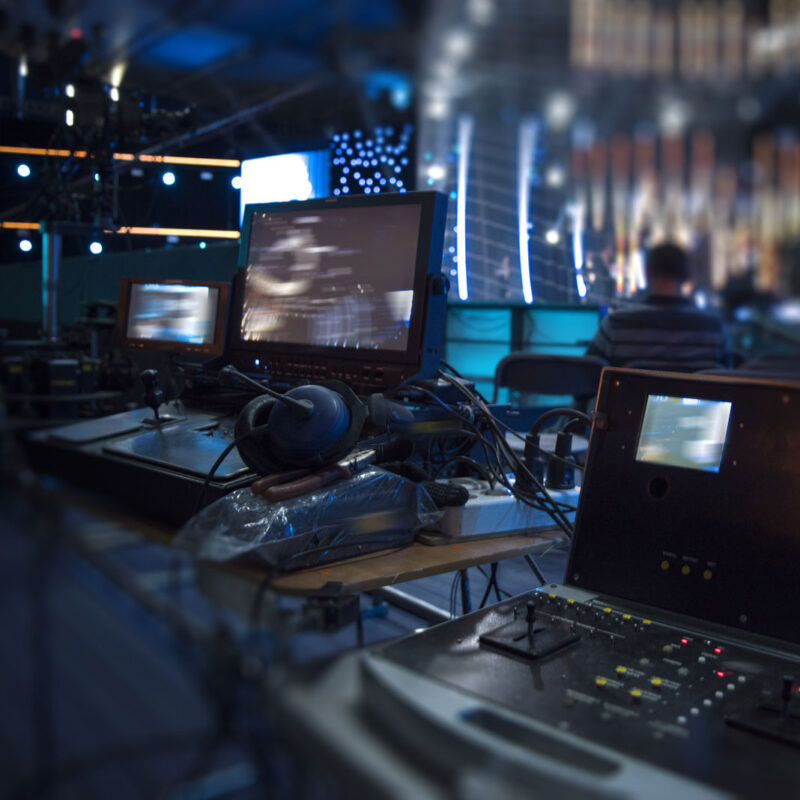 Dive into Inspiration
Venture into our Photo Gallery to discover a trove of captivating geodesic dome images. See the power of Polidomes' structures come to life and ignite your imagination for your next event. Let the visual journey begin!
Go to Photo Gallery
Unlock Potential
Explore our case studies for valuable insights into realizing project success and transforming dreams into reality. Discover our concepts and capabilities, serving as inspiration to embark on your dream journey with us. Let our comprehensive collection of case studies ignite your next endeavor.
Go to Case Study
Expand Your Horizons
Experience more than just photos. Visit our YouTube Channel for a captivating collection of exciting content that showcases the full potential of our geodesic domes. Take your exploration to new heights!
Go to YouTube
Additional possibilities
Basic

Equipment

Delve into the extraordinary standard features of our geodomes and unlock their full potential. Embark on an extraordinary journey of enhanced possibilities