Sales and rental
of event domes
We offer worldwide sales
and short-term rentals
for any event

Festivals,
trade fairs
Make Your event
spectacular with
an event dome

VIP lounges,
private parties
We are event experts.
Give guests an
ultimate experience

Domes from
6 - 50m+
We produce worlds
largest, portable
Geodomes

Worldwide setup
and delivery
We guarantee
reliable setup
and delivery anywhere

Worldwide
service
All our Geodomes come
with full service
and ongoing support
Event


domes

Need space to host an
event? Want to draw
maximum attention?
Polidomes portable
Event Dome Tents are
the perfect solution!

Whether you want to host a small event
or plan to accommodate thousands, we offer
customized, high quality geodesic Event
Dome tents to make your event spectacular.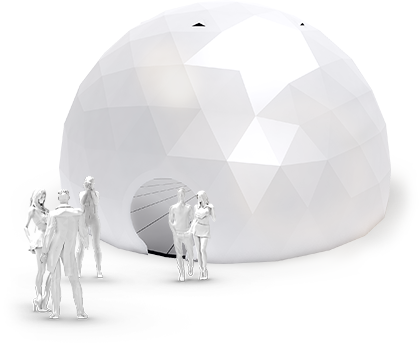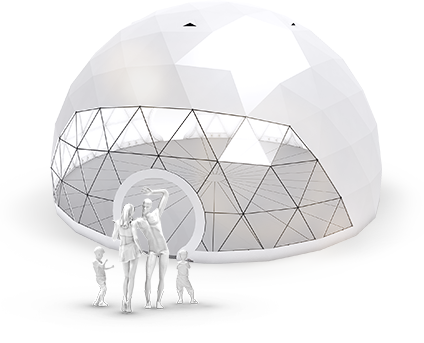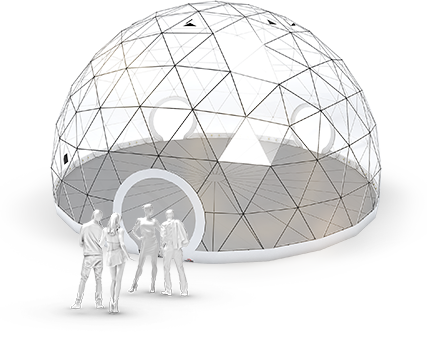 All-size and custom geodesic dome tents for events and much more...
Our wide selection of dome tents (6m – 50m) are fully customizable. They are perfect for corporate, promotional and marketing events, music festivals, interactive multimedia events – as amphitheaters, for weddings, etc. The tent covers come fully opaque, partly or fully transparent, or with your own personal branding. Tunnels can easily be added to connect clusters of domes to form a mini-village. Doors, windows, skylights and openings of all sizes can be custom installed to fit the project goal. Regardless of the need – we have you covered.
Your choose
P 1000
Product specification
We offer two different rental options
for all Polidomes event tents. The basic
model includes only the basic tent
elements (framework, PVC cover
of your choice and PVC zip doors).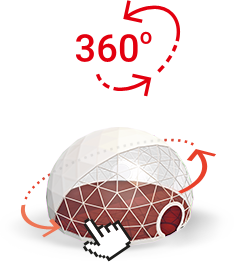 Watch dome in 3D
Directly in browser,
without extra plugins.
3D model
P 1000
Polidome Event Domes
Polidomes is an event industry specialist that excels in worldwide sales, rental and delivery of geodomes for any size and type of event or venue. Each Polidome Event Dome is produced with the same care and attention to detail, on state-of-art equipment in our modern factory in Poland.
The modular design of our geodesic tents makes assembly easy. From the galvanized steel framework to the special POLIDOMES flooring system, each Event Dome is made with pride from the highest quality materials and made to last for many years.
Full customization of all size event domes available. We specialize in custom solutions for innovative projects. Each dome is built precisely to fit the customers' idea, expectations, purpose and budget. From theme designs to technological integration of immersive solutions, there are no limits of ways to personalize your dome.
Polidomes carries the largest selection of additional equipment for geodesic dome tents available. Whether it is for industry, entertainment or education your dome tent will be fully customized for your need, climate and purpose.
No limit to personalization. Need temporary logos or permanent full color printed branding of Your tent covers? Transparent or fully opaque? It is your choice. You choose the number and size of windows the type of doorway and flooring system. Need a special HVAC or ventilation system? Our HVAC experts know the right system for your needs. Zip-lock or heavy duty doorway system? We have an unlimited selection.
Contact one of Polidomes expert sales representatives to find out how easy it is.
Next step
Get a quote for your project
Tell us about Your project and ask
the expert questions.
Free consultation
Next step
Order your Polidomes dome now!
Contact the team you can trust
and let's build something tremendous!.
Geodome Uses
Unlimited Applications
Festivals, performances

&

cultural events

Whether You plan to host a large music festival, a play
or unique performance we have more than thirteen years'
experience helping customers host successful events.
Combine Your event with our 360 ° projections and other
high tech solutions to create something Your guests will
never forget!
Museum, education,
art
&

culture exhibits

Our team of theme creators and art designers can show
You ways to bring your own content to life in ways You
never thought possible. We offer both simple and complex
solutions including full surround projections inside the dome
and other AV possibilities to make Your event a completely
unique experience.
Galas, private parties

&

VIP lounges

Want to host an event for special guests and provide them
with an experience they will never forget. We create spectacular
spaces for celebrities, social icons and VIPs of all levels of
society (like You!). Our event specialists can arrange any sort
of entertainment, special effects or personal touches that will
delight Your important guests.
Corporate events, trade fairs,

&

product launches

Our marketing experts have helped both major brands
and smaller companies promote their company, products
and services with astounding success. Impress your clients
and employees alike with Polidomes unique Event Domes.
Compose Your own tent
Possible options
Polidomes offers the widest
selection of Event Dome Tent
customization options on
the market.
Door system
Outer sheathing
Construction
Lighting - aluminium
traverse and LED strips
Air-conditioning
and heating system
Sound system
Premium floor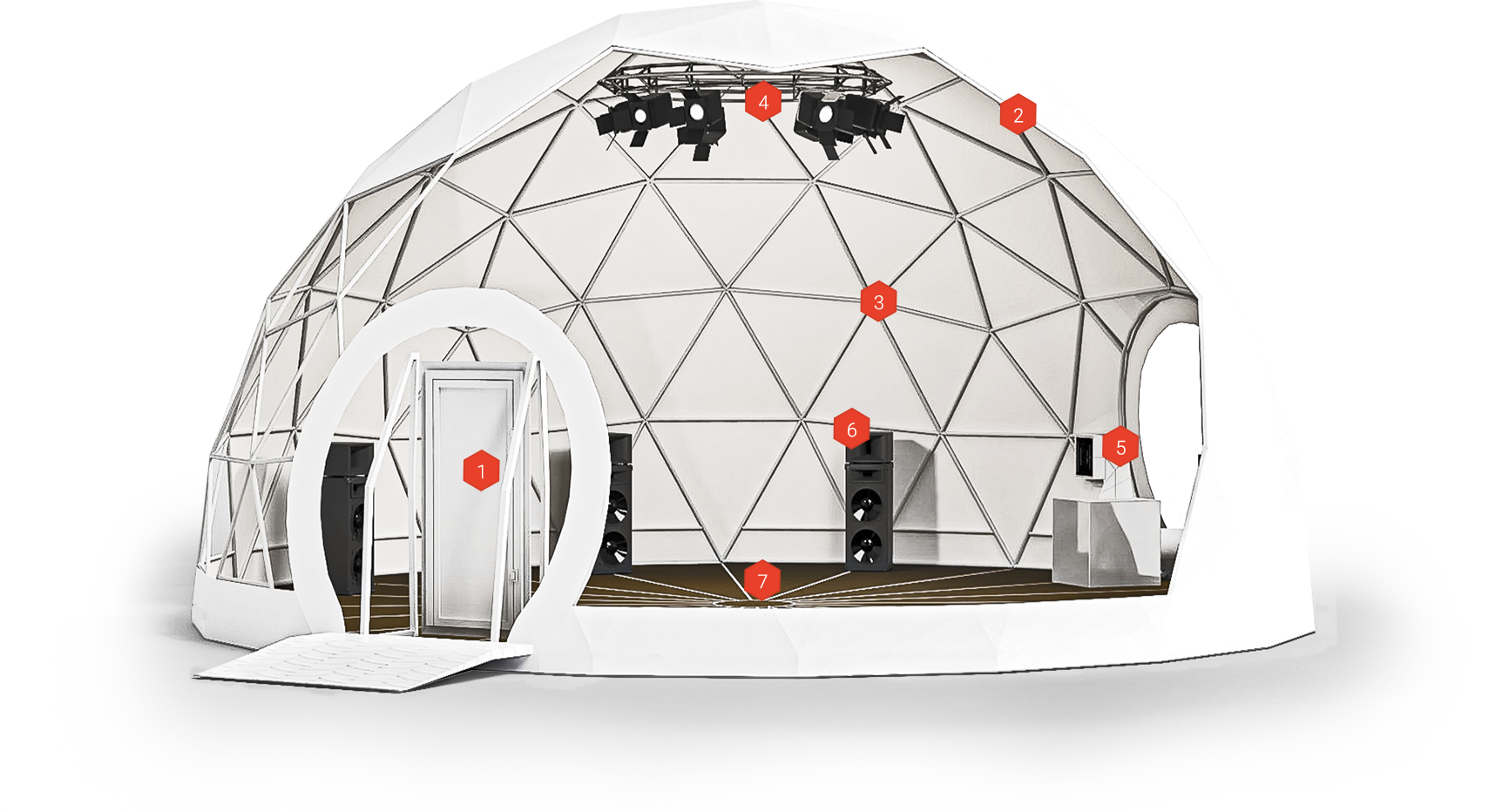 Case Study
Check out our case studies to find
how we make our projects a success
Go to Case Study
You don't like photos?
Go to our channel
on Youtube!
Go to YouTube
Additional possibilities
Basic


Equipment

Explore the
HQ standard
features of
our Geodomes