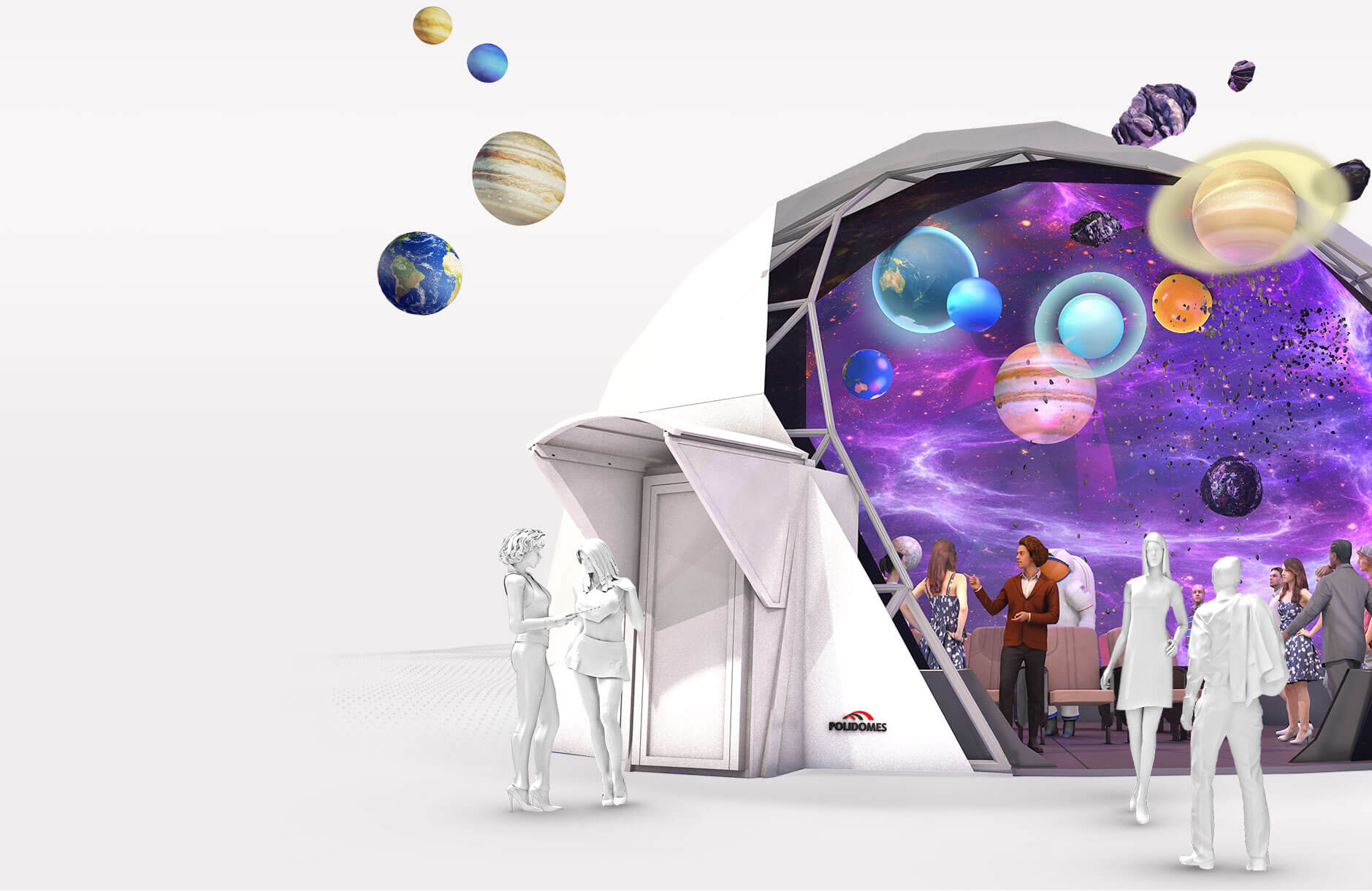 The Planetarium Dome:


Your Passport to the Stars!

The mobile planetarium in the geodesic dome is an awe-inspiring manifestation of technology meeting education, offering an immersive sky simulation.

Quality Cosmos on a Budget
The geodesic dome mobile planetarium is a cost-effective solution, providing the same quality of cosmic exploration as a traditional planetarium but at a fraction of the cost

Cosmic Community Catalyst
Experience cosmic splendor, contribute to your community. Our product is more than an educational tool - it's a publicity game-changer that inspires wonder

Beyond Celestial Shows
Our dome planetarium isn't just about stars - it's a versatile entertainment hub for live-streamed concerts, creating unforgettable experiences beyond astronomy

Adjustable Astral Ambiance
Our building-installed planetarium allows adjustable dome radius and height for deeper, more intense 360 content views, offering an enhanced cosmic experience

Global Dome Guardians
With few specialists in this niche, we provide complete installation, service, and global maintenance for your planetarium, taking full responsibility post-installation

Priority Dome Support
Our customers are prioritized. We respond swiftly to dome-related issues, offering remote solutions and on-site support as needed for optimal service

Portable


Cosmic Marvel
Offers immersive, high-quality celestial experiences, making the wonders of the universe accessible and engaging for all ages
Our geodesic dome tent, embodying Buckminster Fuller's mid-20th century design, houses an advanced planetarium. Structurally stable, lightweight, and efficient, this set-up is ideal for mobile deployment. Made from high-quality, durable material, the dome's interior ensures optimal darkness for the projectors to emulate the night sky with remarkable visual impact, contributing to the portability and accessibility of cosmic exploration.
Inside the dome, high-resolution projectors cast stunning images of stars, galaxies, and celestial objects onto the interior, creating an immersive 360-degree view. Advanced software accurately replicates the motions of celestial bodies, allowing viewers to 'travel' through space. From constellations to far-off galaxies, the spectacle is a feast for the eyes and mind.
Catering to different age groups and interest levels, the dome offers various programs. These range from curriculum-aligned programs for school children to more complex content for adults and astronomy enthusiasts. Topics span from basic astronomy and celestial navigation to intricate concepts like astrophysics and cosmology.
This mobile planetarium serves as a gateway to the cosmos. The visuals, coupled with surround sound and often a live or recorded narration, make for an engaging experience that transcends traditional textbook learning. It's a powerful platform for science communication, inspiring wonder and fostering a greater appreciation for the universe.
As technology evolves, virtual and augmented reality tools are incorporated, offering even more interactive and immersive experiences. The mobile planetarium, housed in the geodesic dome tent, is a key instrument in democratizing access to the cosmos.
You select
P 75
Polidomes' Standalone Outdoor Planetarium
Compared to costly traditional planetariums, our dome offers year-round stability without needing a new high building in terms of the tent. Explore our standard tents models and versatile suspended options. See more about suspended projection dome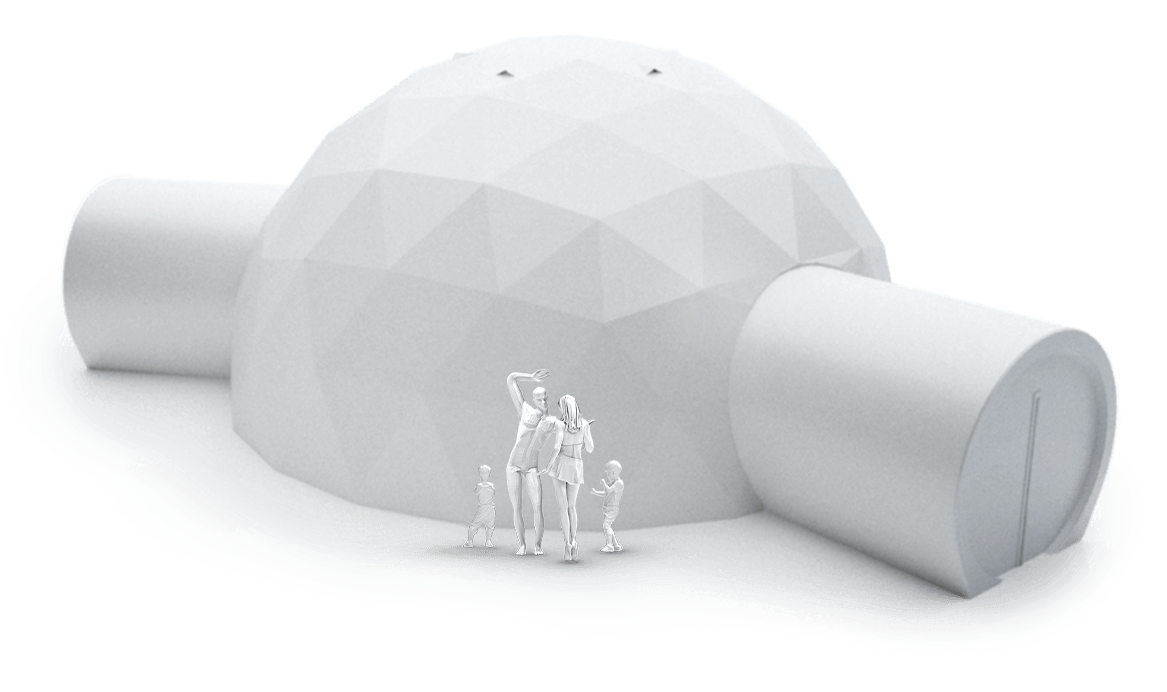 Price
to find out the exact price use the price calculator below, or contact us
price calculator
Adaptive Starlit Gateway: Multi-Functional, Sustainable, and Mobile
The versatility of our geodesic dome allows it to be more than just a planetarium. With its modular design, the space inside can be utilized for multiple purposes, be it educational or entertainment. From interactive exhibitions to live-streamed concerts, the dome is able to accommodate a wide range of activities, making it a multi-functional marvel. Furthermore, our dome's outdoor suitability makes it a standout choice for events, ensuring year-round usability regardless of weather conditions. This flexibility and adaptability open up endless opportunities for space utilization, adding another layer of value to our portable cosmic marvel.
Beyond its multi-functional capabilities, our geodesic dome planetarium is also a sustainable choice. Thanks to its user-friendly design, it can be easily assembled and disassembled. This feature makes it not only portable but also easily relocatable, facilitating its use in different locations as needed. As such, it presents a long-lasting solution, reducing the need for building new structures and thus minimizing environmental impact. Its longevity and recyclability make it a truly eco-friendly option for those seeking to explore the cosmos while respecting our own planet.

Resilient Portable Observatories
Constructed for Longevity
1
Defining Your Observatory
Start your planetarium journey by determining the dome's size and location. Is it nestled within an existing building or a standalone marvel? Align your design and functionality goals to create a unique, captivating observatory experience
2
Detailing Project Specifications
Beyond initial designs, remember to provide information on local fire retardant requirements, any setup constraints, and heavy equipment necessities. Also, indicate your project timelines. Thorough details ensure we adhere to your specifications and schedule
3
Initial Project Evaluation
After receiving all necessary information, we draft a preliminary PDF drawing and tackle additional questions, providing a rough estimate. Keep in mind, this estimate has a validity period of 14 days, and a more accurate calculation is possible after the detailed design phase
4
Tailored Audio-Visual Design
Our planetarium design includes the AV system, with options ranging from standard to high-end. To tailor the design, we need your projection system preference or the intended content. Budget constraints also guide our customization process
5
Customizing Sound Experience
Our standard package includes a surround sound system. However, we understand unique audio requirements may exist. Please provide any special audio needs for us to incorporate into your customized planetarium experience

Cost-Effective Sky Exploration
Starry Journeys: An Affordable Path to Cosmic Exploration

Our approach caters to diverse needs, providing a cost-effective single projector system for small educational centers and schools, offering basic stargazing capabilities. Additionally, for more intimate settings, we present a fisheye single projector unit as an accessible starting point, ensuring a seamless projection with high-end multimedia and mirror systems for an immersive experience prioritizing safety, comfort, and operational ease.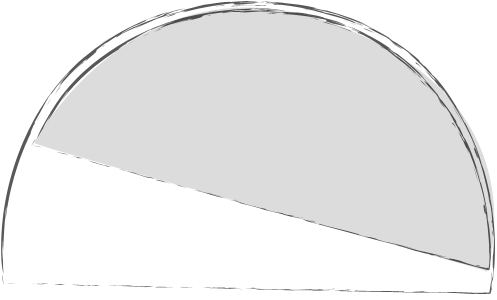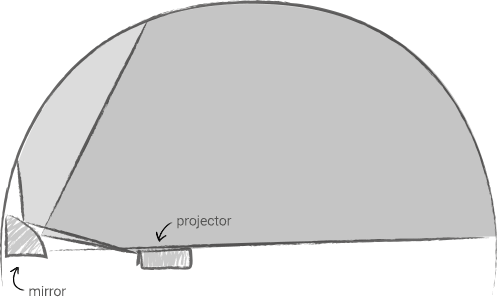 Below in the figure we have a comparison of two projection systems (Fisheye and Spherical Mirror) using a projector with a native resolution of 1920x1080 pixels:
Optical Precision: Mirror Set Ensuring Distortion-Free Image Projection
Our mirror set utilizes advanced technology to deliver unparalleled quality, eliminating double reflections and distortions, ensuring an immersive, high-fidelity projection on the dome screen.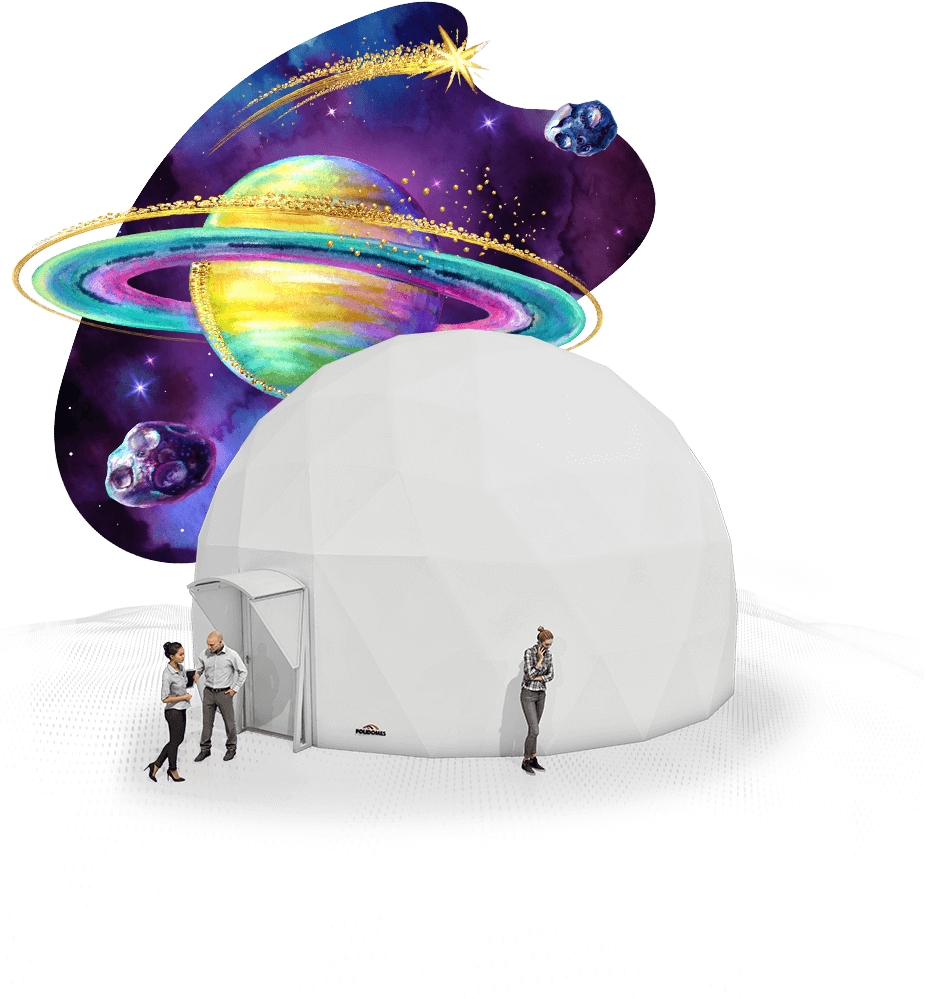 Fisheye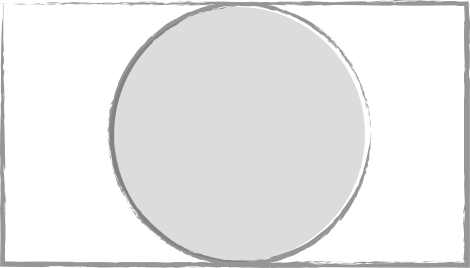 Spherical mirror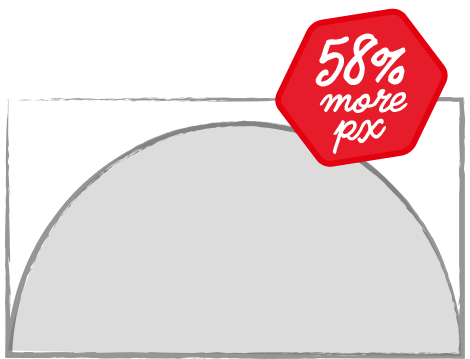 As you can see from the example, in the case of projection
using a spherical mirror Spherical Mirror the image on
the screen is created with 532,000 pixels more
Our dedication to education extends to small centers and educational facilities, fostering a sense of wonder and curiosity among learners of all ages. Our user-friendly and accessible solution aims to democratize cosmic exploration, making it an enriching experience for everyone. By offering simple yet effective tools, we ignite a lifelong passion for the universe and empower individuals with valuable knowledge. Our mission is to inspire and educate, ensuring that the wonders of the cosmos are within reach for all.
In addition, the mirrors are mounted in a dedicated box transportation, so
as to protect them from possible damage during transport.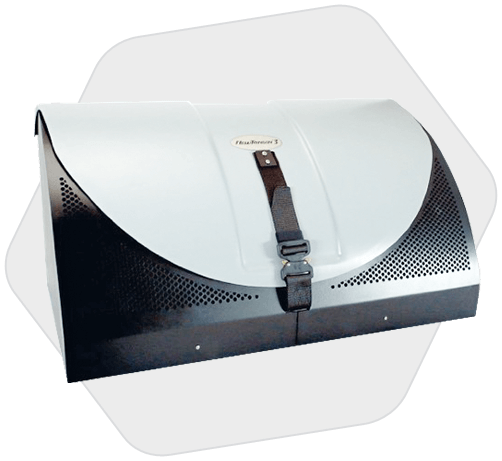 Parameters of the
Projection system

Immersive Design Visualizations
Step into the future of design with our immersive technology, enabling interactive 3D or BIM model viewing and adaptation in captivating group settings.

Ultra-Clear Displays
Experience stunning visual clarity and precision with our cutting-edge Digital Light Processing technology, delivering unrivaled display quality.

Wide Angle Lenses
Projectors with interchangeable optics offer flexible setup for various applications, enhancing projection versatility and image quality

Laser Brilliance
Laser brightness ensures clear images even in challenging lighting conditions, delivering an impressive visual experience that captivates audiences effortlessly

Seamless Day-Night Mapping
Our cutting-edge technology ensures sharp mapping with seamless transitions from day to night, providing a consistent and immersive visual experience without any noticeable differences

Lamp Longevity
Our AV system boasts an impressive lamp life of 20,000 hours, guaranteeing trouble-free operation and long-lasting performance for your peace of mind

Immersive Stereo Sound
Our audio system offers stereophonic sound, creating a captivating multi-directional and 3-dimensional audible perspective for a truly immersive experience

Projection Management Control
Our advanced projection management unit allows seamless control and precise settings adjustments for an optimal and hassle-free projection experience
Engage students, mesmerize audiences, and create unforgettable cosmic journeys
Our innovative planetarium offers cutting-edge technology, including a geodesic dome tent with a mobile, cost-effective, and versatile design. Equipped with high-resolution projectors, immersive surround sound, and advanced software, it delivers captivating 360-degree views of the cosmos. The planetarium can be set up both indoors and outdoors, making it suitable for various events, educational institutions, and entertainment purposes.
Our planetarium offer is designed for:
Educational Institutions: Schools, universities, and science centers seeking to enhance astronomy education and engage students in an interactive learning experience
Event Organizers: Music festivals, conferences, and corporate events looking to add a unique and awe-inspiring attraction to their programs
Museums and Cultural Centers: Cultural institutions aiming to offer immersive exhibitions on astronomy, space exploration, and scientific advancements
Entertainment Venues: Theme parks, amusement centers, and entertainment venues seeking to offer visitors an unforgettable cosmic journey
Community Centers: Local community centers interested in hosting educational and entertaining astronomy programs for residents of all ages
Private Events: Individuals and organizations organizing private events like weddings, parties, and celebrations, looking to provide a memorable and captivating experience for their guests
E-Sports Events: Gaming events and tournaments incorporating astronomy-themed immersive experiences to engage and entertain participants
Science Communicators: Science communicators, astronomers, and educators eager to share their knowledge and passion for the universe with a broader audience
Astronomical Societies: Astronomy clubs and societies organizing public outreach events to raise awareness and interest in astronomy
Non-profit Organizations: NGOs focusing on science education and outreach, aiming to promote cosmic awareness and inspire curiosity in the natural world
Additional possibilities
Basic

Equipment

Delve into the extraordinary standard features of our geodomes and unlock their full potential. Embark on an extraordinary journey of enhanced possibilities