Specializing in production of 360° Shared VR projection environments
Enjoy a fully immersive, open Virtual Reality experience without the need of a VR headset!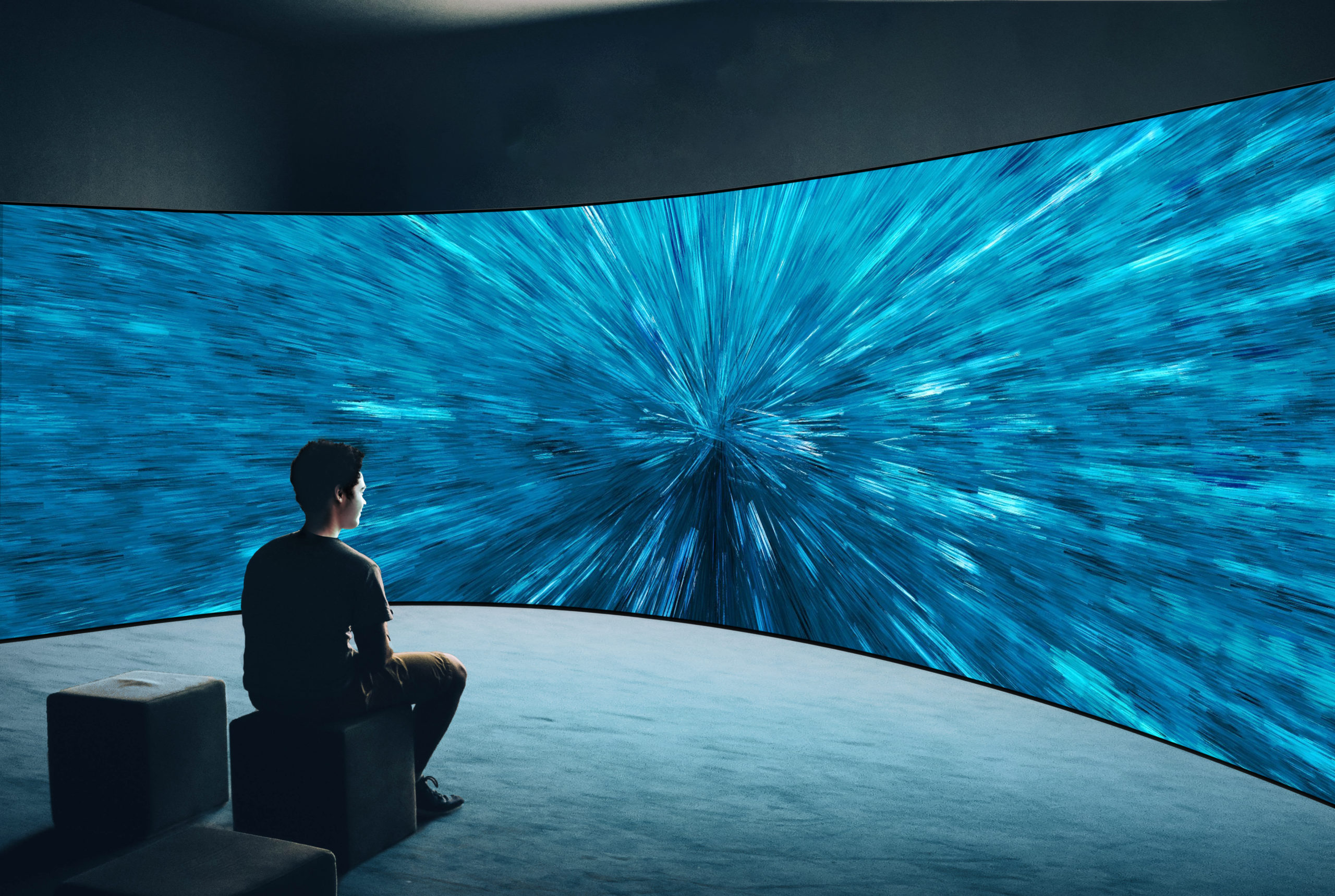 Polidomes Shared VR overcomes such problems and provides a fully immersive 360° virtual reality experience in an open environment that can be physically shared with others without the need of wearing a VR headset. An open Shared VR environment allows users full freedom of sight and movement while still being fully immersed in a VR experience.
In spite of its astounding capabilities and possibilities, one of the main reasons that traditional VR has not gained more popularity on the market, is due to the confining effect of having to wear a cumbersome and oftentimes uncomfortable headset. Users often complain of health related issues such as discomfort, mental fatigue, headaches, eyestrain, dizziness and nausea.
From design and construction of the physical space to the professional equipment and digital content, we specialize in producing custom designed VR projection environments especially crafted to meet our clients' specific needs.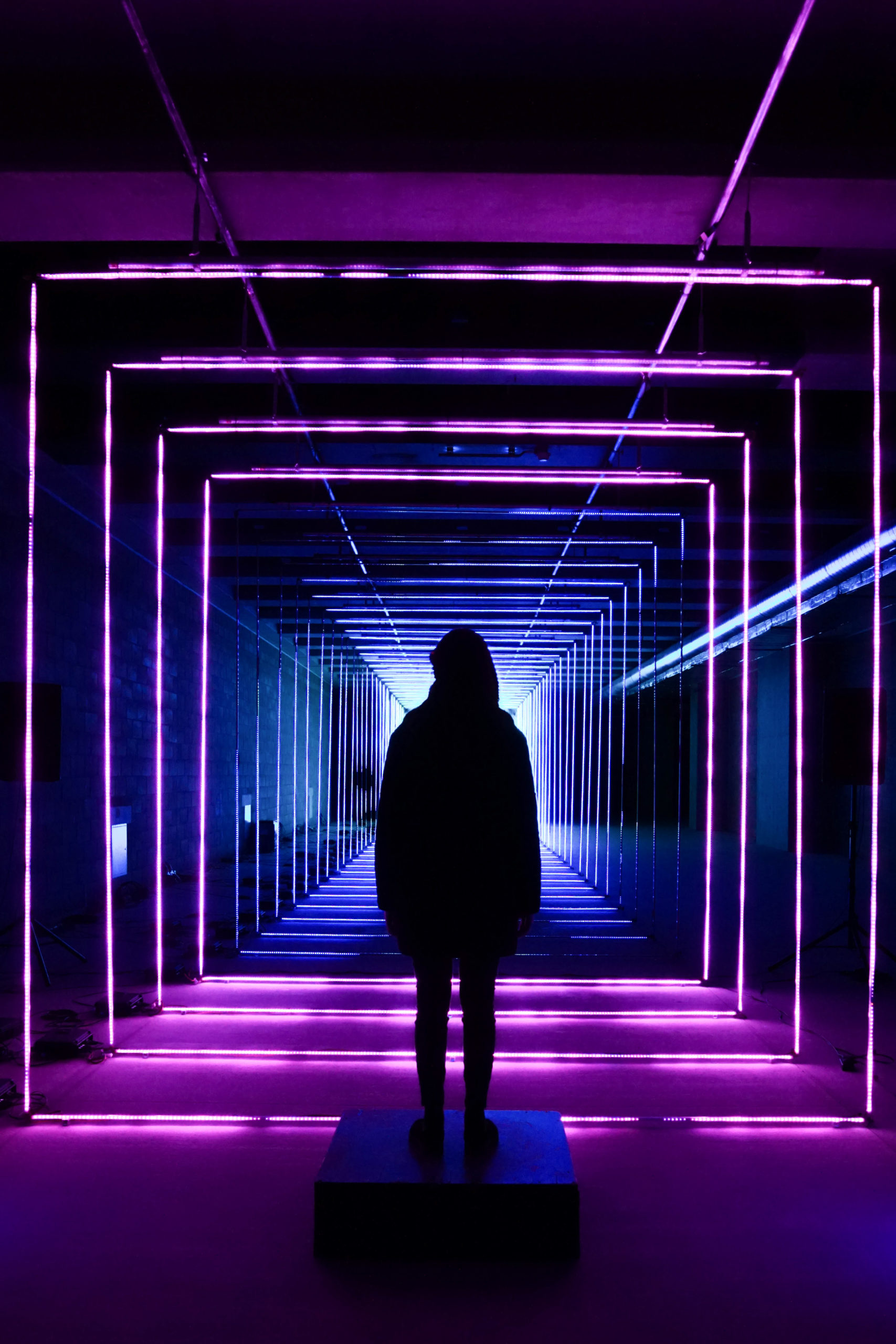 Some practical uses of Polidomes Shared VR:
Shared VR environments have a multitude of uses and are employed worldwide by businesses, numerous industries, as well as for brand activation, entertainment, events and many other purposes. The possibilities of using Shared VR are virtually limitless.
Polidomes services:
Consultation
We provide full consultation services to be certain your project comes out exactly as planned. From start to finish our team provides ongoing service and close consultation with our customers to be sure every detail of your project comes out perfectly
Concept development
We are a creative/experimental design company and specialize in bringing customer's ideas to life. Following initial consultation, using Auto CAD software, our team of experts will create a 3D graphic illustration of your proposal to be certain the final project will come out exactly as envisioned and make any final adjustments to the initial design before moving on to structural planning.
Architectural design
Our team of architects and engineers are experts at designing original and custom made projects and make certain your project will be of the highest structural integrity and quality.
Project construction and implementation
To ensure the highest quality, Polidomes produces 99% of its structural elements in-house in our own factory. Parts are then moved on-site and assembled by our professional construction team.
Hardware, software and IT services
Polidomes has completed hundreds of projects in over forty countries and we are experts at designing, installing and operating audio visual hardware and software equipment. Every project is different depending on its size and ultimate purpose. Regardless of whether you want a smaller installation for your office or company or a large geodesic structure requiring 4K or 8K projection and audio equipment our team will make certain that the lighting, projection and audio equipment will operate perfectly and fulfill its intended purpose.
Training and operation
We offer full training and ongoing support of your own team to be certain they are fully capable of operating any technical equipment.
Concept and content production
One thing we hear again and again from our customers is how pleased they are with the presented 3D projection mapping and digital content and smoothness of operation. We cooperate with some of the world's top graphic and digital design companies to make certain your presented content will be of the highest quality and leave a lasting impression and impact on its viewers.
Ongoing service and support
Whether you need full-time personnel to operate your equipment or simply need ongoing service and support, our team is ready to serve you 24/7.
Solutions
Whether you need a suspended ceiling equipped with AV and 4K surround projectors and wrap around screen for your board room or an independent spherical structure to give your employees and/or clients a unique Shared VR experience – our experts will help you come up with the right solution.
Sales and hire of Shared VR immersive projection structures
Aside from custom design projects, Polidomes offers a wide range of all size, ready-to-go, fully equipped 360° immersive Shared VR projection structures both for sale and for hire. Our geodesic dome structures range from 6.2 to 30 meters in diameter and are capable of hosting from 10 to as many as 2,000 persons in our larger domes. Whether you want to buy your own dome structure or are only planning a short term event and are interested in rental we have exactly what you need and provide worldwide service. We have offices throughout Europe, in the Middle East (Riyadh| Kuwait) and USA.
A few of our unique projects
Polidomes offers solutions for the future today! Contact one of our representatives to find out more.
Coral World | Abu Dhabi EXPO | Hyatt Bubble Tent | Football Ergonomic Marquee
Partner companies
Polidomes is dedicated to delivering nothing but the very best to our customers. In order to do so, over the last ten years Polidomes has established strong partnerships with world renown companies from many different industries. As much as we would like to, we fully realize we cannot be best at everything, so when needed (such as for projection mapping or specific technological equipment and software) we partnership with companies that are the best. Our vetting process is simple – our partners need to have the same dedication to deliver the highest quality products and service as we do.
If you are a company that offers complementary services to those we provide, and are interested in establishing cooperation, please feel free to contact us today!