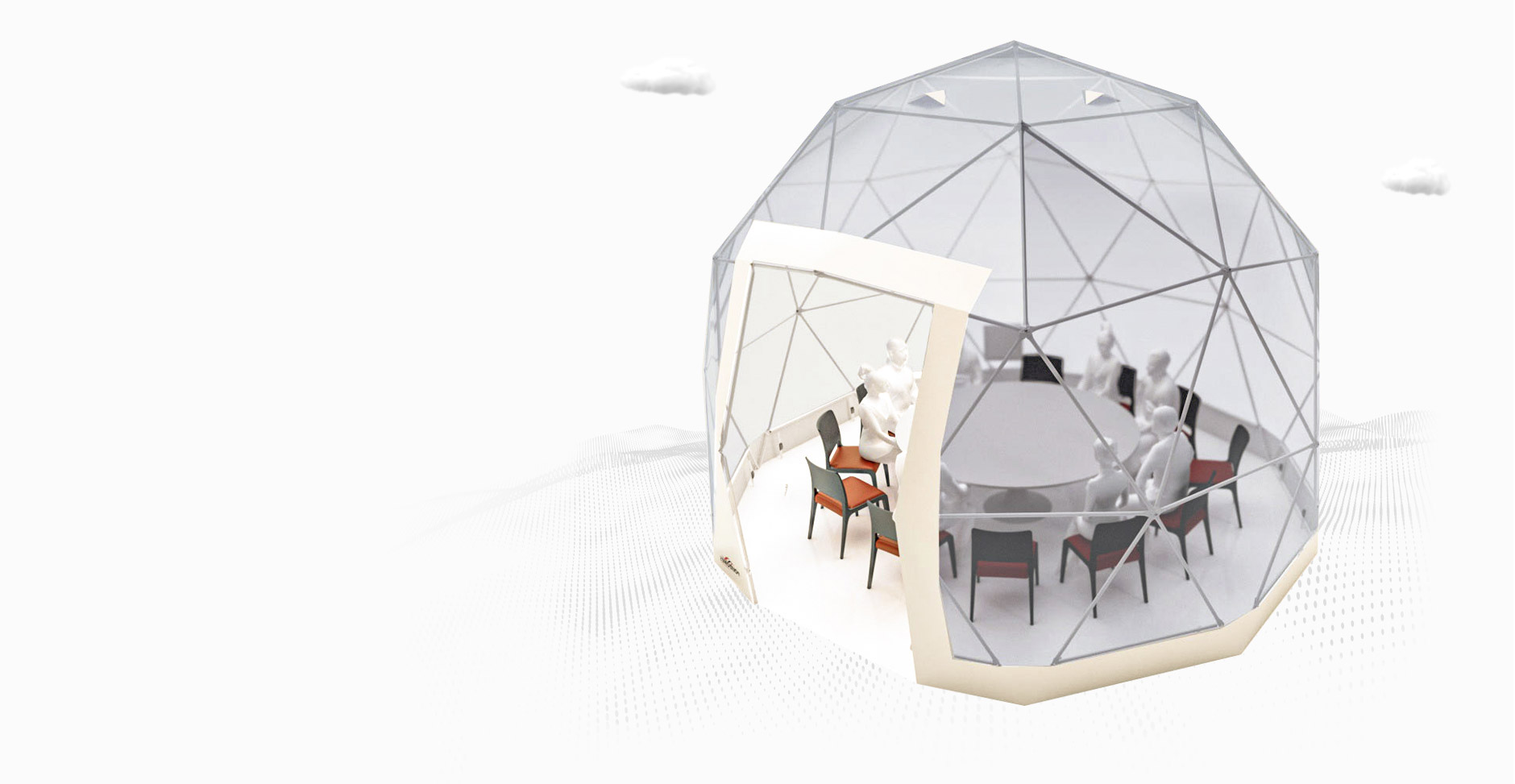 Igloo dining domes
can be set in the
garden or rooftop
to attract attention
of your customers
Year round use
with a full
panoramic view

Sales and rental
of event domes
We offer worldwide sales
and short-term rentals
for any event

Domes from
10m2 - 20m2+
We produce worlds
largest, portable
Geodomes

Attract
customers
Our transparent igloo
domes draw customers
like a magnet

Privacy
with a view
Besides the ergonomic
bubble design, guests love the
seclusion and privacy

Year-round
use
Provide outdoor service
year-round regardless of
the weather - rain, snow or shine,
the dome's cover is built to withstand
even the harshest weather conditions

Setup
anywhere
We guarantee
reliable setup
and delivery anywhere
Want to attract your clients' attention?
Increase traffic? Operate year round?
Polidomes Igloo domes are a perfect solution.

What is an
Igloo Dome?
Besides their ergonomic
design, guests especially
like the seclusion and
privacy
The Igloo Dome offers the ability to enjoy the
surrounding 360o panoramic view.
Our outdoor domes are natural attention getters
and an ideal solution for restaurants, cafes and
hotels looking to provide safe, warm outdoor
dining conditions for their customers. Our Igloo
domes allow you to organize a comfortable space
anywhere (roof, garden, terrace, etc.). Polidomes
Igloo domes are eye-catching.
Their simple and modern design quickly becomes the main showcase
and attraction of any premises in which they are installed. Polidomes
Igloo domes permit your customers to dine in unusual and unique
surroundings. Instead of being in a crowded restaurant, our Igloo domes
provide your clients the option to dine in privacy and comfort, outside
even during the most inclement weather including rain or snow.
This unusual solution has attracted fans worldwide. Customers who have
enjoyed the pleasure of dining in an Igloo dome praise the unique
atmosphere and magic created by staying in our see-through 'comfort
domes'. Our Igloo domes are built to be used year round but can also
easily be dismantled and stored away during the summer seasons if needed.
Your choose
IG 20
Product specification
We offer two different rental options
for all Polidomes event tents. The basic
model includes only the basic tent
elements (framework, PVC cover
of your choice and PVC zip doors).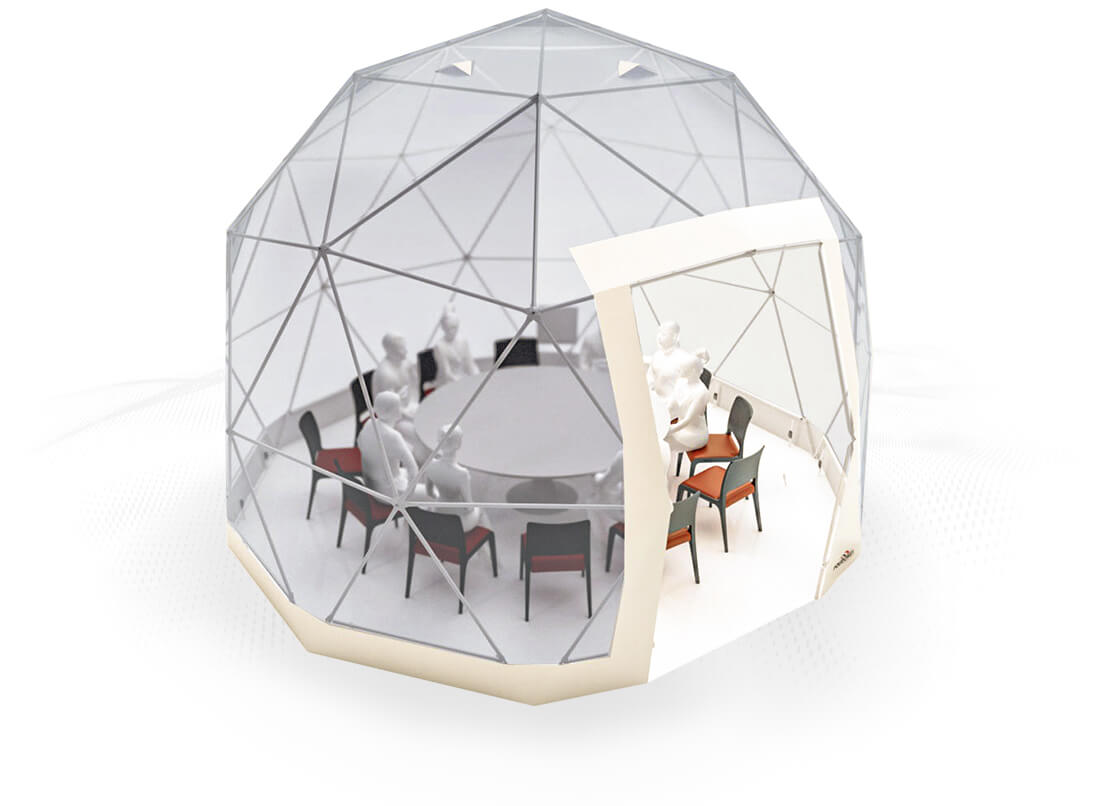 Price
to find out the exact price use the price calculator below, or contact us
price calculator
---
Next step
Relaxing Oasis
Experience the tranquility of our meditation bubbles, perfectly exemplified by our collaboration with Hyatt. Don't miss the chance to provide a serene and calming environment for your guests
Go to Hyatt
Case Study
Next step
Trustworthy Manufacturing
We're proud to be producers, not importers, ensuring every step of our manufacturing process is done right, as shown in our case study. If you value quality and integrity, reach out to us - let's make your bubble tent vision a reality together.
Polidomes
Manufacturing Process
Next step
Idea Realization
Have an unconventional idea but unsure of its feasibility? Don't hesitate - schedule a Zoom call with us today and let's turn your imaginative concept into an achievable reality together.

Igloo Domes
Specifications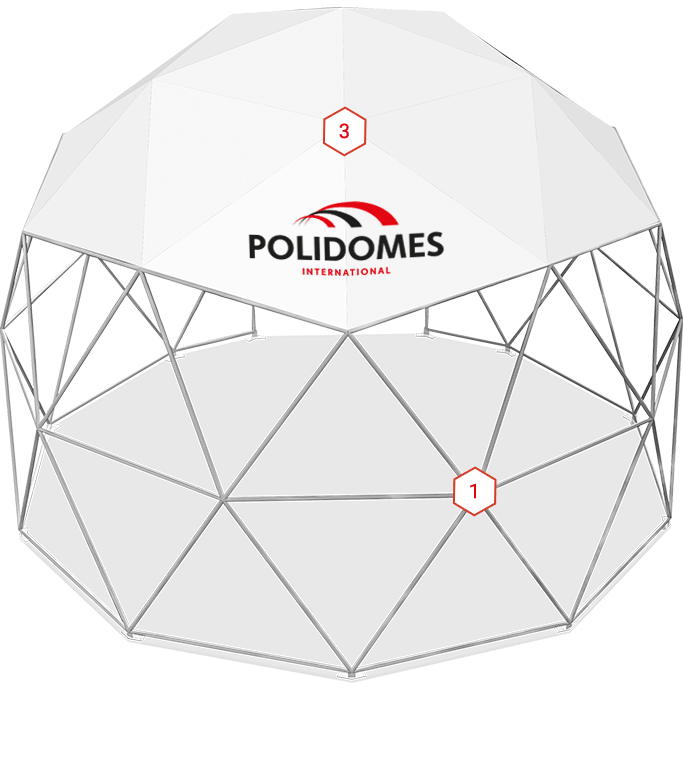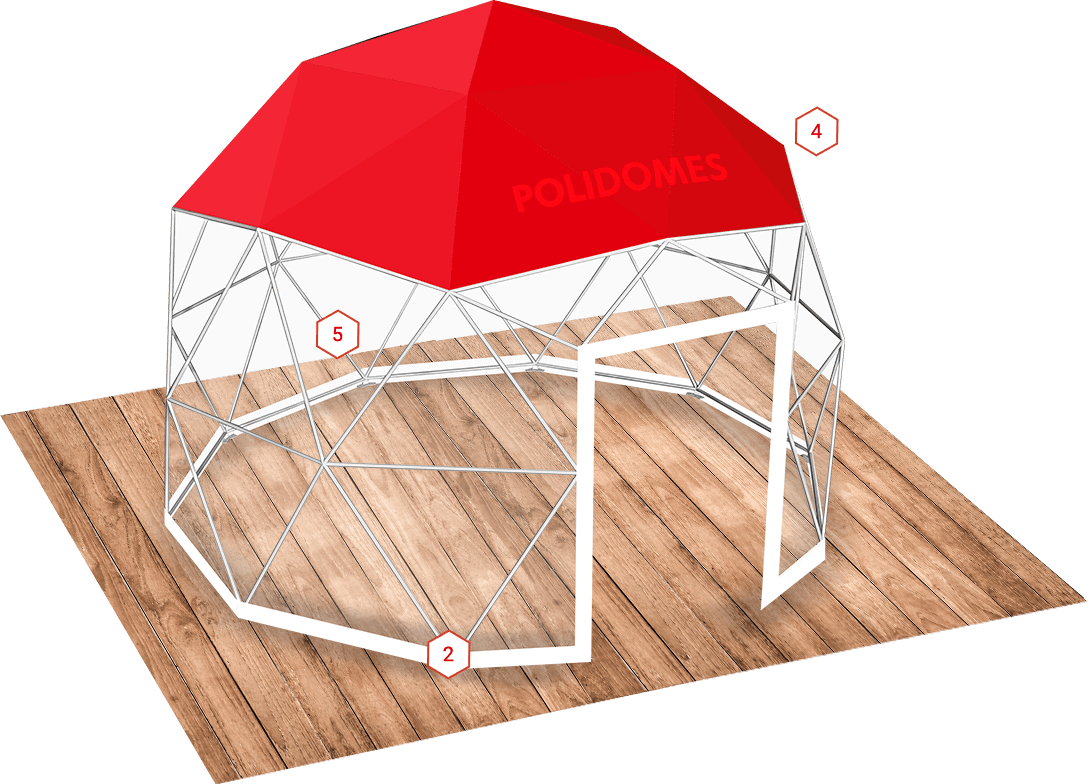 1
Igloo
Framework
The Igloo dome
framework is composed
of high-quality, painted,
galvanized steel and
easily supports additions
such as lighting or
hanging plants.
2
Igloo
flooring
The framework has steel
feet that can be easily
and firmly attached to
any flat surface or set
on our ballasted and
insulated hardwood
floor system.
3
Igloo
Dome Cover
The heavy duty,
transparent outer cover is
5mm thick and built to
last for years. The
material is fire-resistant,
mildew and tear resistant.
Comes with heavy duty
zip-lock door.
4
Three
convenient
sizes
3.6 m diameter (2-6
persons), 4m diameter.
(6-8 persons) and 5m
diameter (8-12 persons)
5
Ventilation
system
Igloo domes rely on five
hidden ventilation portals
to provide a continual flow
of fresh air and a natural
moisture removal system.
The Igloo domes can also
be easily equipped with a
small HVAC system.

Provides
privacy
Guests appreciate having
their own private space

Social
distancing
Guests are completely
separate from other guests

360o
view
The clear cover provides
an unsurpassed 360 view

Expand your
business
Easily expand your outdoor
or rooftop seating area

Attract
customers
Our futuristic looking igloo
domes are natural attention getters

Portable
Easy assembly, disassembly
and transport – set up anywhere

Easy
assembly
Can be assembled in a
few hours by 2 persons

Fast
delivery
We guarantee fast delivery
and easy setup worldwide

Provides
safety
Igloo domes are built to withstand gusts
of wind of up to 120 kph, so no need
to worry about them blowing away

Order
today!
and start making reservations
in your own igloo restaurant domes
Additional possibilities
Basic

Equipment

Delve into the extraordinary standard features of our geodomes and unlock their full potential. Embark on an extraordinary journey of enhanced possibilities